WWE Fatal 4-Way : Seven Reasons Why Fans Will Miss The Undertaker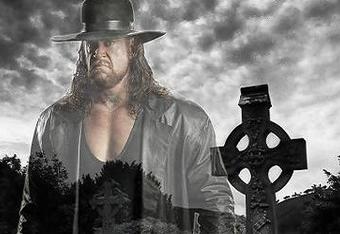 Unless you lived under a rock during the last few weeks, you know about The Undertaker's absence at the coming pay-per-view match due to a serious injury. The twisted storyline explaining his absence has been the talk of the town until the NXT Invasion, and it continues to be a hot topic.
While it is disappointing for his countless fans not to see him at the upcoming Fatal 4-Way, his "vegetative state" angle is one of the most entertaining in the last year, so it is good compensation for his absence. Kane, with his unforgettable segments in the last few weeks, seems to be in a well-deserved push, so it is hard to complain.
Many fans were eager to finally see "The Deadman" in action after his post-Wrestlemania break, but they will have to wait again to enjoy what the WWE has in store with him, his aggressor, and Kane.
However, that doesn't mean the fans won't miss him at Fatal 4-Way and here are seven reasons why:
1. He will retire soon.
Plain and simple—the time when he will hang up his boots for good is not far away. His fans want to see him in action as many times as possible before that day comes.
No one knows exactly how long he still has, but any of his matches could be his last. He probably wants to last until he reaches the 20-0 mark at Wrestlemania, but no one knows if his body will allow him to make it that far.
2. His presence usually guarantees a good match.
Like him or not, not many can deny The Undertaker always delivers his best. His opponents tend to come with their A-game when they face him.
For almost 20 years, "The Phenom" has put his body on the line to entertain the audiences. The upcoming pay-per-view would not have been different.
3. He has not been in this kind of match often.
Throughout his storied career, he appeared in multiple-opponent matches on only a few occasions.
He has usually been involved in one-on-one matches, so it would have been very special to see him in a Fatal 4-Way bout. Whether he won or not, it would have been memorable.
4. He would have brought his unique experience to the match.
"The Deadman" has not been in the ring a lot with Jack Swagger and CM Punk, two less experienced rising stars. Even Big Show would probably still learn a lot from him.
His absence is a missed learning experience. To be in the ring with such a teacher is not given to everyone.
Without him, the match will probably be less brutal and based more in the middle of the ring. After all, he is the ultimate expert in wrestling outside the squared-circle battlefield.
5. He would give more credibility to the wrestlers in the match.
If he lost the title, that would give even more credibility to the winner, especially if it were Jack Swagger or CM Punk.
If Swagger was written to retain the Championship, it would have helped him greatly to win over the fans as a dominant champion.
If CM Punk was set to be the winner with The Undertaker in the mix, it would have helped the fans to forget their last encounter, in which "The Straightedge Superstar" didn't look very good.
On the other side, if The Phenom was scheduled to win, the others would not have looked too weak—not many can brag about defeating him.
6. His replacement for the match.
The WWE didn't pick the right wrestler to replace The Undertaker in the match. With Rey Mysterio now in his place, it removes the balance originally wanted by the creative team.
Mysterio's size just doesn't fit in the mix with Big Show and Swagger. He will probably spend most of the match battling with CM Punk. At least The Deadman would have matched with the big guys.
Kane, instead of Mysterio, would have been way more interesting to watch in that environment.
7. His presence is always special.
With his now-rare appearances, it's always a special event to hear the famous gong and see him approaching the ring in his legendary entrance.
Even after all these years, the crowds remain mesmerized during that unique moment.
I have seen it live twice and I can say it is something very unique; nothing in pro wrestling can be compared to that, you can trust me.
Only his presence brings that extra little something to an otherwise ordinary show. He is one of the few who has that ''It'' factor.
* * * *
Will you miss The Undertaker at Fatal 4-Way?
Do you like the current match, with Mysterio in his place?
Would he have been the favorite to win this match?
This article is
What is the duplicate article?
Why is this article offensive?
Where is this article plagiarized from?
Why is this article poorly edited?