The 50 Craziest Athletes of All Time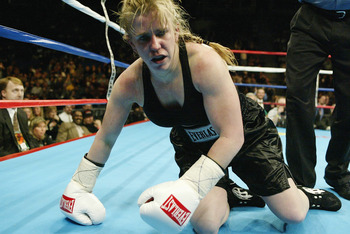 To have this list we must first define crazy.
So, what does crazy mean exactly?
Is it risking the fame for a good time? Is it breaking the law? Or maybe it's just standing out by talking too much?
Whether it's Rodman's cross-dressing, Tyson's child-eating ways, or any other possible reason, here are the top 50 craziest athletes of all time.
No. 50: Bill Romanowski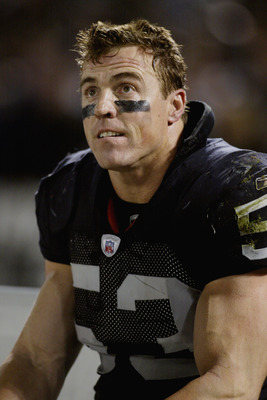 There aren't many players who have spent as much as Romanowski has in fines, because of his crazy habit of being a jerk, not to mention a horrible sportsman.
No. 49: Charles Barkley
There are plenty of players who have had a reputation for their crazy antics. There aren't many players who spit on fans—including a child in the stands.
No. 48: Barry Sanders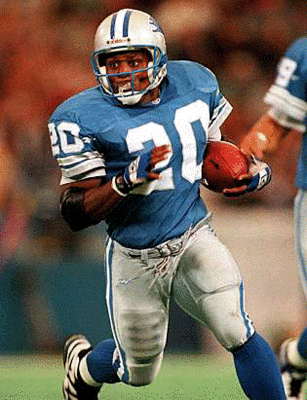 He had the chance to break every record a running back could possibly hold—all while playing for the Detroit Lions.
Still, to retire in the prime of your game unexpectedly with so many possibilities seems crazy to me.
No. 47: Michael Phelps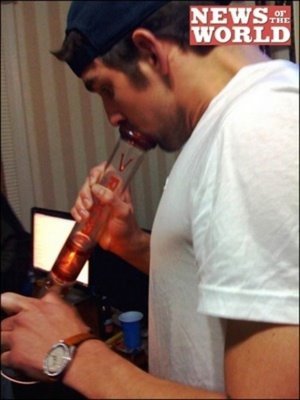 How many gold medals and world records does Michael Phelps own?
I've lost count.
So how crazy does he have to be to risk losing it all for a bong hit?
No. 46: John Henderson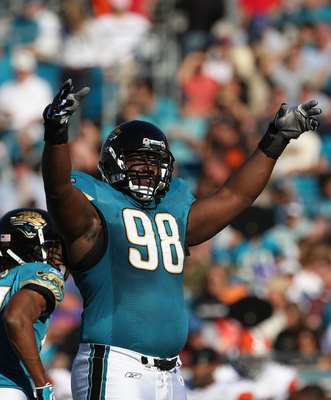 John Henderson isn't crazy, is he?
Well, if you saw his pre-game "slap me" ritual, you might think differently about him.
No. 45: Tank Johnson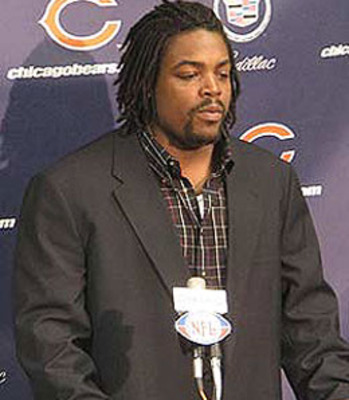 What is it with athletes and guns?
The world may never know.
One thing we do know though: Tank Johnson won't be the last crazy athlete to think he needs to be packin' heat to be cool.
No. 44: Kobe Bryant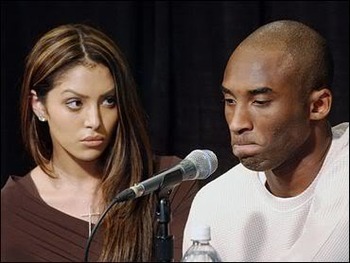 Kobe Bryant could be called crazy for his skills on the basketball court.
I would rather call him crazy for cheating on his wife, Vanessa.
No. 43: Ben Roethlisberger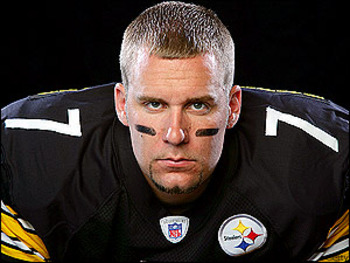 "Ben Roethlisberger has become the youngest quarterback to win a Super Bowl!"
"Ben Roethlisberger faces sexual assault charges again."
No. 42: Barry Bonds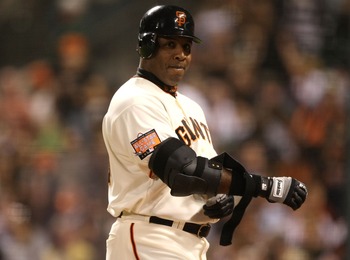 I've seen this man hit more home runs than any other baseball player.
I've also seen this man crying on television, dress up like a woman, and actually deny using steroids.
No. 41: Serena Williams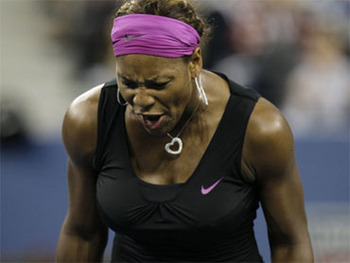 For the most part Serena is just a nice, fun, sexy tennis player.
But when you threaten to kill someone, you do come off as a bit crazy.
No. 40: John Lynch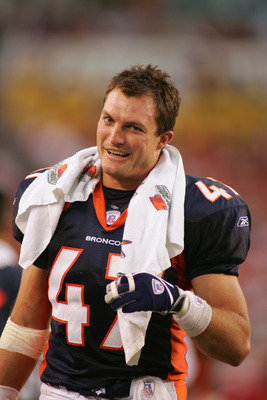 John Lynch was the hardest hitter ever in the NFL.
Disagree?
Watch some John Lynch hits highlights on YouTube, and you'll agree. The guy is nuts.
No. 39: Gilbert Arenas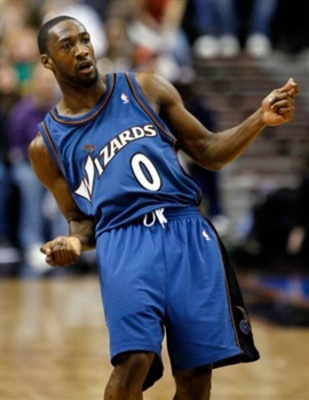 Had I made this slide show a year ago, Gilbert wouldn't make this list.
However, as soon as he admitted to keeping a gun in his locker in the Verizon Wireless Center, the only thing he shoots into is the "crazy athletes" conversation.
No. 38: Tiger Woods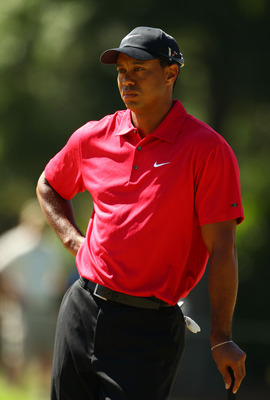 Here's another athlete who wouldn't make this list a year ago.
Here's also another crazy athlete who thought he could do whatever and whomever he wanted to, and get away with it.
Doesn't he know women always find out?
No. 37: Ricky Williams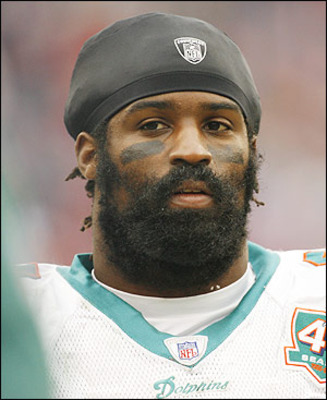 Let me take you back to 2004.
Ricky Williams is an All-Pro running back but tests positive for marijuana for the third time and faces a fine and suspension.
So what does he do?
Retires right before the season to "find himself," a.k.a. smoke all the pot he wants.
No. 36: Mark McGwire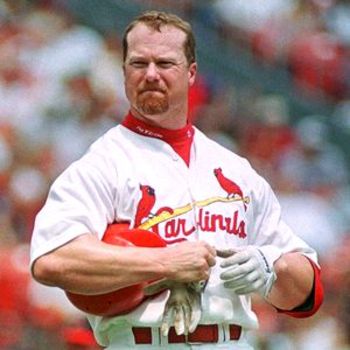 Mark McGwire broke the single-season home run record set by Roger Maris.
He also used steroids.
I understand the desire to break records, but the manner in which he done it was a little wrong.
Then when he broke down crying about it as he confessed, I realized—he's crazy.
No. 35: Warren Sapp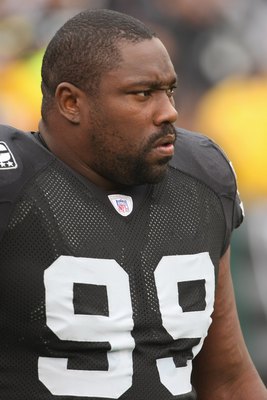 Crazy moments liked Warren Sapp, and Warren Sapp liked crazy moments.
For example, when he blindsided Packers player Chad Clifton to end his season or when he was arrested for domestic battery on his girlfriend.
No. 34: Jose Canseco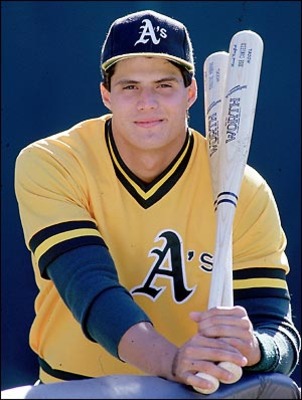 When you write a book to confess your and everyone else's use of steroids, you come off as a little special.
When you attempt to become a mixed martial arts fighter afterward, you definitely have issues.
No. 33: Roberto Alomar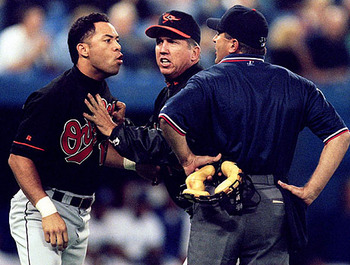 Alomar has a temper, that much is certain.
Alomar also has one nasty habit—spitting.
No. 32: Albert Haynesworth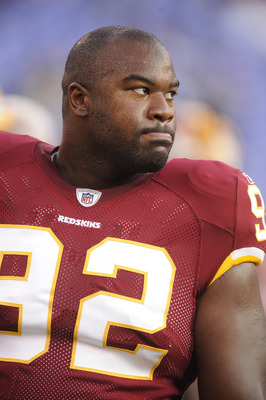 I think of Albert Haynesworth as the modern day Warren Sapp.
Granted, he hasn't been arrested for domestic battery.
But he has had anger issues, including the time he used his cleats to bust open Cowboys player Andre Gurode's head
No. 31: Allen Iverson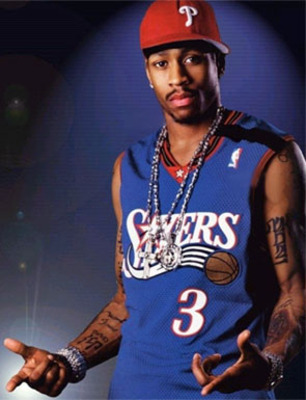 Alcoholic who can't get along with any one.
Sounds kinda like my mother-in-law.
Both her and Iverson and definitely crazy—though she doesn't have a failed rap album on top of everything else.
No. 30: Mark Fidrych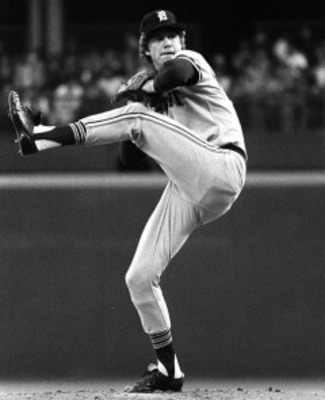 Fidrych was more obsessive compulsive than anything.
Watching him play with his "superstitions" were quite interesting.
You know a man is crazy when he talks to the ball and insists balls be removed with "hits" in them.
No. 29: John Rocker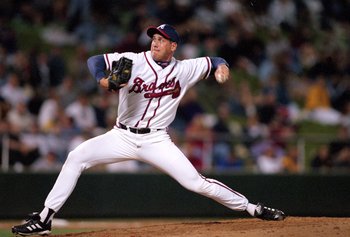 As good as Rocker was at pitching, he was equally racist and hot-headed.
I wonder if he knows the entire city of New York hates his guts?
No. 28: Ray Lewis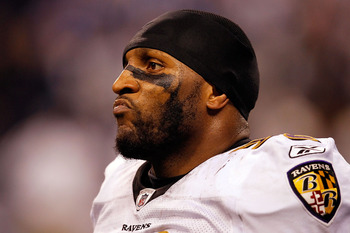 Ray Lewis' crazy comes on the field, and for the most part, it stays there.
Though there was this one time when he came awfully close to being convicted for murder.
No. 27: Ryan Leaf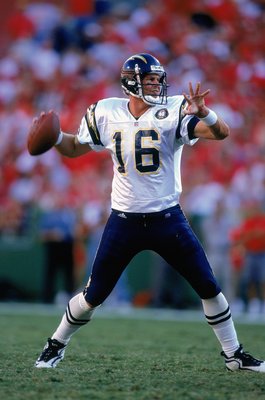 The biggest bust of all time doubles as one of the craziest athletes of all time.
He actually started to make a decent life for himself as a high school football coach.
Then he asked one of his players to score him some drugs, and proved he is still crazy after all.
No. 26: Ron Artest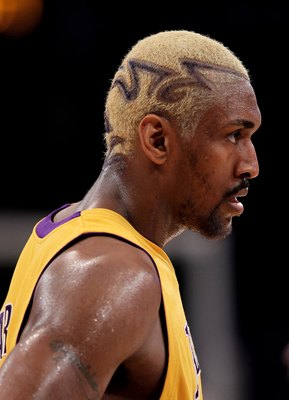 Ron Artest reminds me of a certain someone who will show up later in this slide show.
Though not even that other person ran up into the stands to fight fans.
No. 25: Terrell Owens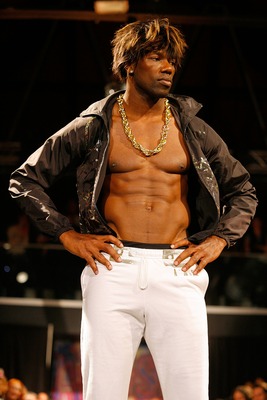 He loves his quarterback.
He loves him not.
He loves his quarterback.
He loves him not.
No. 24: Pacman Jones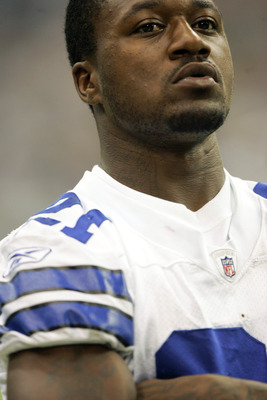 I hope Pacman turns his reputation around with the Bengals.
But until then, I don't know whether he will "eat all the dots" or shoot up the clubs in downtown Cincy.
No. 23: Stephon Marbury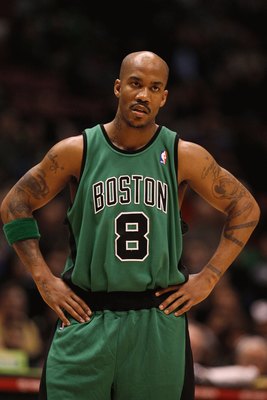 So, Stephon, you think you're on a completely different level from Jason Kidd, eh?
I guess that's why no one wanted to sign you and now you're playing in China, while Jason Kidd is still going strong, right?
No. 22: Chad Ochocinco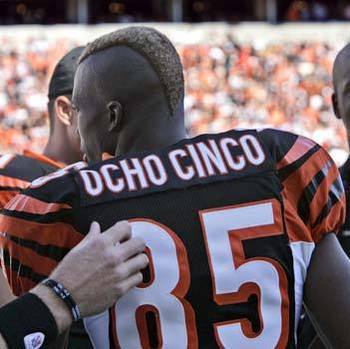 Change your last name, and you are questionable.
Add that to having a hit list of all the corner backs you're going to face in a season, and you're either taking it way too seriously or having too much fun.
Either way, you earn a spot in the top 50 craziest athletes of all time.
No. 21: John McEnroe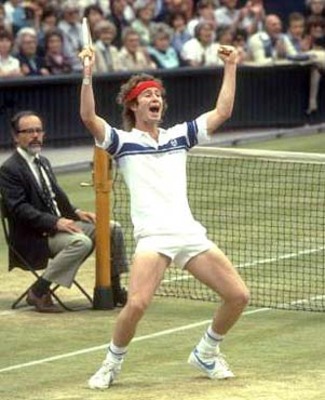 John McEnroe is to tennis what Happy Gilmore is to golf and Ricky Bobby is to racing.
And you know someone is crazy when they resemble crazy fictional movie characters.
No. 20: Milton Bradley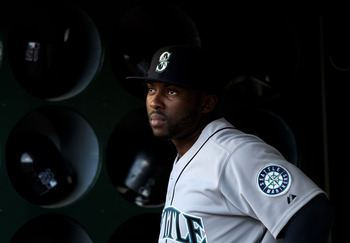 Unfortunately, we aren't talking about the man who invented all those board games.
We are talking about a player who gives up on his team, fights with everyone, and spits at umpires.
In other words, do not pass "Go," do not collect $200.
No. 19: Jamal Lewis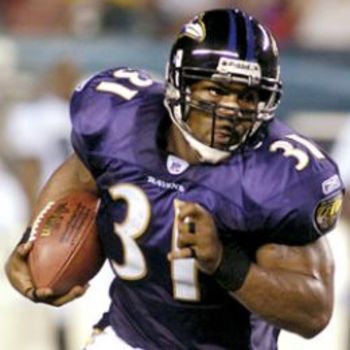 Yeah, Jamal was arguably the biggest, strongest running back ever.
Yeah, he broke 2,000 rushing yards in 2003.
Yeah, he set up a drug deal over the phone that got him jail time.
No. 18: Bob Knight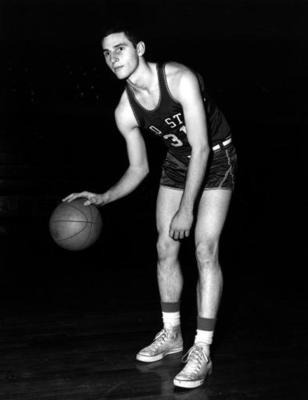 What?
Didn't know Bob Knight actually played basketball too?
Maybe he still had all his screws tight when he played at Ohio State.
What happened to those screws after he graduated is still an unsolved riddle.
No. 17: Dale Earnhardt Sr.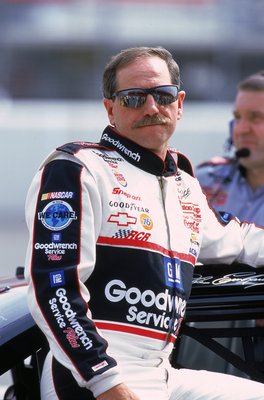 I definitely hate speaking ill of the dead, but the way he drove made him lucky to live as long as he did.
Earnhardt was nicknamed "The Intimidator" for a reason.
No. 16: Sean Avery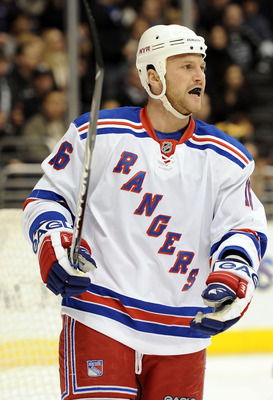 Put a paper bag over your head with a picture of Martin Brodeur on it, and see if Sean Avery punches you.
The sad thing is, I bet he probably would.
No. 15: Brock Lesnar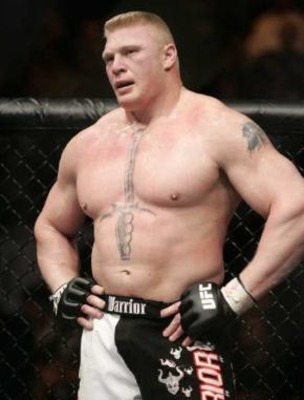 He's big. He's mean. He's scary.
He beats the crap out of anyone in the octagon with him into a bloody mess without remorse, therefore he is also crazy.
No. 14: Darryl Strawberry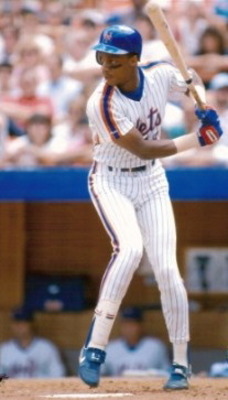 I used to wonder why Darryl Strawberry was so skinny.
Then I learned about his problem with cocaine.
I bet you can imagine me now going "Ohh, I get it!"
No. 13: Pete Rose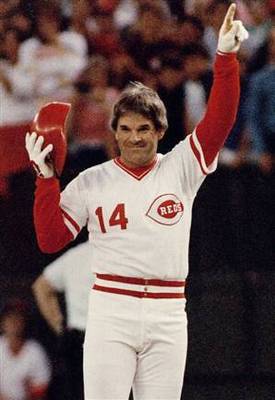 No, I don't think he should be banned from baseball.
Yes, I do think betting on baseball, including your own team, is crazy.
No. 12: Nate Newton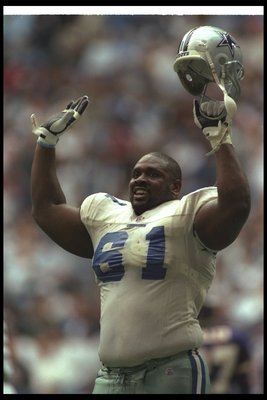 Nate Newton said he was so competitive he had to be the biggest dope dealer.
Over 300 pounds of marijuana backed up that goal.
It also backs up why he is on this list.
No. 11: Evel Knievel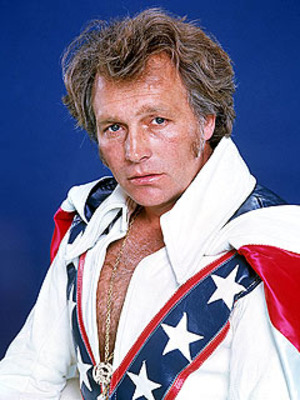 Come on.
You can't tell me you never heard Evel Knievel's name or saw one of his stunts, and didn't associate him with the word "crazy."
No. 10: Plaxico Burress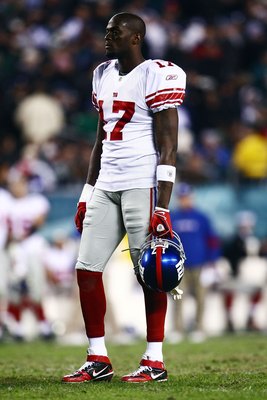 Once again, another athlete feels the need to carry a gun.
Plaxico actually did get shot though, so he will have an impressive scar story to tell the ladies.
Yeah, I don't think any lady would care that he shot himself either.
No. 9: O.J. Simpson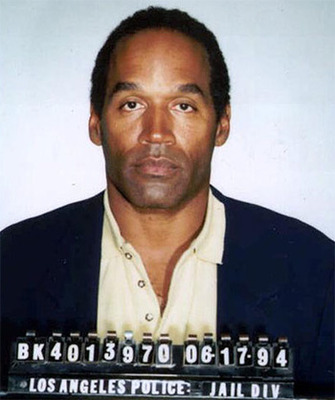 Many believe the phrase "once a criminal, always a criminal."
So, when this former NFL great was found guilty for robbery, doesn't that make you wonder about his previous charge?
No. 8: Rae Carruth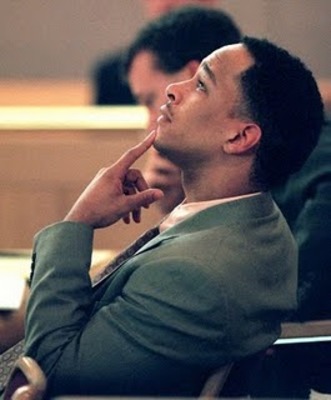 It's pretty simple here with Carruth.
Try to get your girlfriend murdered, and you earn a spot as one of the craziest athletes of all time.
No. 7: Michael Vick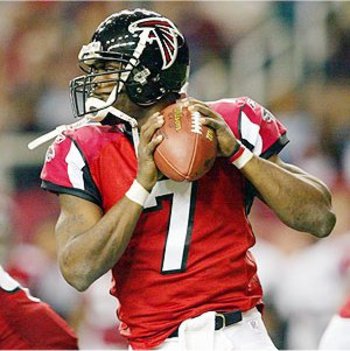 There are certain cases you hear, and can only think someone is crazy.
When you heard Michael Vick was involved in dog fighting, I get the feeling that was one of those cases.
No. 6: Dennis Rodman
Rainbow hair dye: $12
Wedding dress: $1,000
Kicking camera men, dressing up like a gypsy woman, and marrying Carmen Electra while intoxicated: Crazy
No. 5: Mike Danton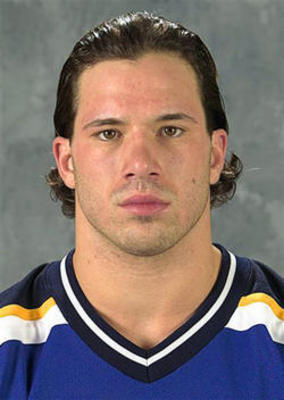 What his agent has done to him, I have no clue.
All I know is, trying to hire a hit man to have your agent murdered will not only get you prison time, but will also definitely earn you the title of crazy.
No. 4: Mel Hall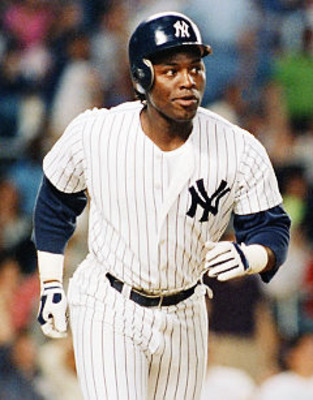 Sexual assault and rape of young teenage women is beyond crazy.
Mel Hall is more along the lines of disgusting and sick.
No. 3: Tonya Harding
If Tonya Harding had succeeded in getting her opponent's leg broken, she would be viewed even crazier by most people.
Since she didn't succeed, I can't help but just think the entire case is also extremely funny.
No. 2: Lawrence Taylor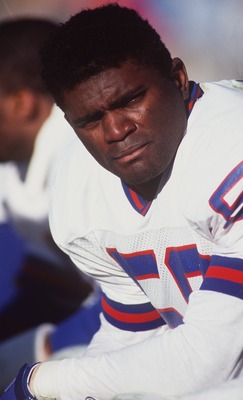 Become best NFL defensive player. Check.
Be elected into the NFL Hall of Fame. Check.
Get addicted to drugs, become incapable of understandable interviews, and have sex with minors. Check, check, and check.
No. 1: Mike Tyson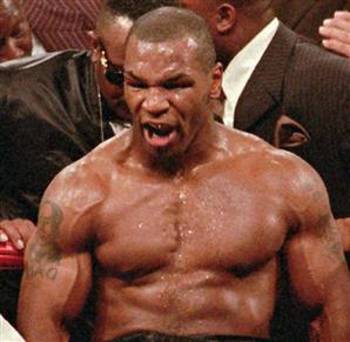 Convicted of rape and quotes such as "I wanna eat his children" definitely make one heck of a case for "Iron" Mike to be given the No. 1 spot on this list.
So, while many of the other guys put up a hard fight, Tyson tops the list as the craziest athlete of all time.
Keep Reading