Power Ranking the 10 Worst Mascots in College Football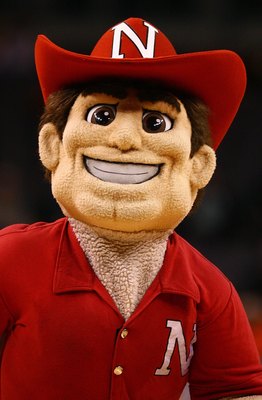 This is as bad as it gets. This is the other side of the coin.
Recently we've explored the best mascots in the land. Now here's a look at the mascots that make you want to gag.
The sad thing is that these abominations cover the major conferences in the land.
Some of the culprits belong to some very successful programs, at least historically, if not recently. With the assets these programs have, you would expect them to do much better.
With no further ado, here are the clear-cut losers in the mascot competition.
10) Vanderbilt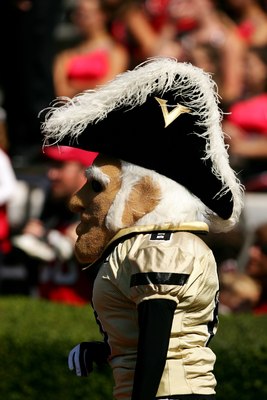 Seriously, they let this guy on the sidelines in the SEC?
The Commodore is the worst mascot in the nation's best football conference. Vanderbilt is also the worst team in the conference. Coincidence? Perhaps not.
Lose the hat, thin the eyebrows, and wear sunblock. UV radiation causes cancer.
9) Nebraska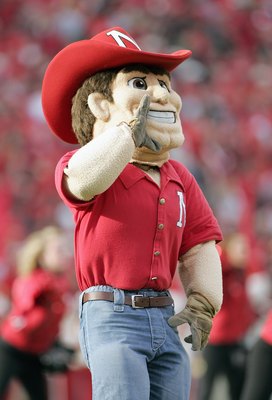 The concept of Herbie the Husker isn't terrible. It's just that the head looks like a fraternity prank gone wrong.
Basically, Pi Sigma whatever constructed a foam head. Then they bashed it with two-by-fours and ran it over with a truck until it was flat in front.
At least Herbie makes regular dental visits. He has a gleaming row of white teeth there.
Actually, an ear of corn would probably be taken more seriously than this bozo.
8) Penn State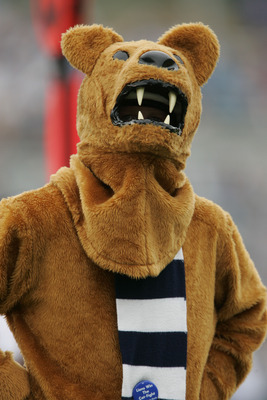 First of all, real lions have full sets of teeth. Not four fangs.
Next, they don't wear scarves.
Finally, they tuck the flaps from their heads into the rest of their bodies.
This thing looks more like a brown patchwork bat that has had its wings cut off.
All in all, a terrible mascot.
7) Purdue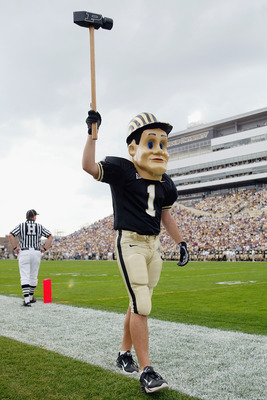 Swap the sledghammer for a donut and you would have "Lard Lad" from the Simpsons.
Note to Purdue: Stick with the train. Don't let this guy near anywhere near your football team. They will beat him without mercy at the first chance.
6) Wake Forest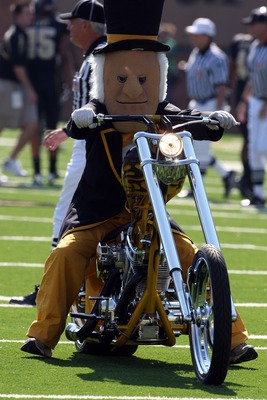 Even on a motorcycle, the Demon Deacon is just sad. He looks old, grizzled, and stupid.
Wake's logo suggests something a bit meaner. This guy doesn't measure up.
When he's not riding a chopper on the field at Grove's Stadium, the Deacon parks near playgrounds in a white, windowless Chevy van.
5) Stanford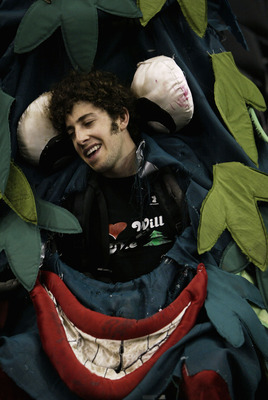 No comment.
Maybe the smart kid in the picture can explain.
4) Syracuse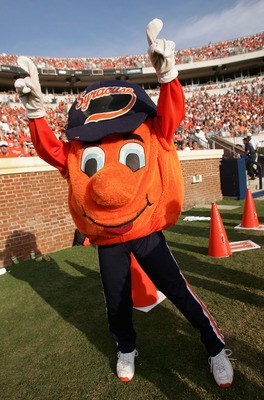 Here's a valid question: Does the "Syracuse" cap on Otto's head conceal a stem and leaf?
Is Otto supposed to represent a fruit or just the color orange? Either way, he's not scaring anyone.
This is the mascot you just want to trip. At the top row in the Carrier Dome.
3) Virginia Tech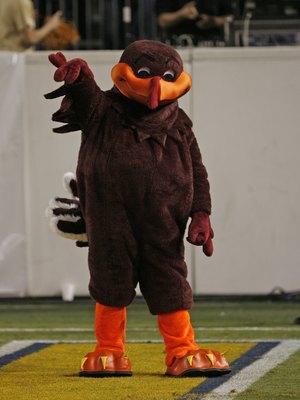 What is a Hokie? UNC basketball star Sean May once suggested that it might be a "snacky cake."
Most likely it's some sort of turkey, indigenous to southwestern Virginia. That is what the costume would suggest, anyway. Regardless of what it is, the concept is terrible.
2) South Carolina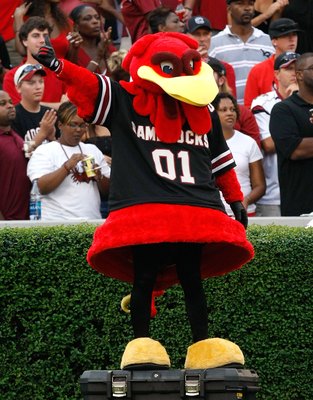 What's worse than an assumed turkey? Of course, it's a chicken. Chickens don't intimidate anyone.
The fact that the University of South Carolina is represented by poultry is trumped by the fact that this one is named Cocky.
If there's a program in the land that hasn't earned the right to be cocky, it's South Carolina.
The Gamecocks didn't win their first bowl game until 1995. They only win their in-state rivalry game with Clemson (on average) twice a decade.
Might want to consider changing that nickname. Humility, maybe?
1) Ohio State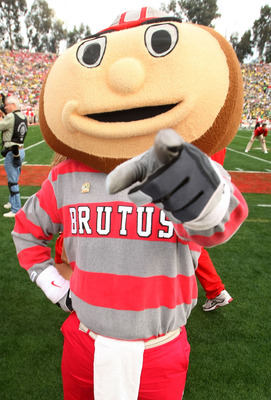 You can fit over 100,000 fans into Ohio Stadium. They get to see the band dot the "I" in "Ohio." They also get to see a dancing nut named Brutus. Great music, but the mascot leaves a lot to be desired.
Yes, you can be nutty and corny at the same time.
Ohio State has over 50,000 students and a massive fan base. You would think that one of them could come up with something better than this.
Keep Reading

Ohio State Football: Like this team?