NCAA Tournament: Observations After the First Weekend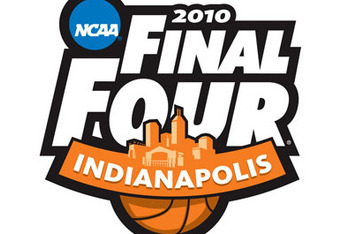 Here are some observations after the first- and second-round games from the 2010 NCAA tournament:
The Big Least
Coming into this year's tournament, there was an overwhelming consensus that the Big East is the most dominant conference in the NCAA. Yet here we are, going into the Sweet 16, and only two of the eight Big East teams remain.
It could be attributed to the long, grueling schedule of all the teams beating up on each other—or maybe, with the exception of Syracuse and West Virginia, it was just a mediocre conference with inflated records. The Orangemen and Mountaineers can prove all that wrong with a run to the Final Four, but Butler and Washington will prove to be some difficult match-ups.
Rock Chalk Panthers!
Is it a bigger story that Northern Iowa won or that the Jayhawks once again made an early exit to a mid-major in the tournament? It would have to be the former.
The Panthers are as talented as any team in the country—and to have them seeded No. 9 was another one of the many oversights on the part of the tournament committee.
For all of those calling the Jayhawks chokers, they deserve a pass on this early loss because they lost to a better team. Anytime a team wins 30 games in the NCAA, it doesn't matter which conference it is from, it is still a dangerous team.
Just ask Wisconsin head coach Bo Ryan about Cornell.
Xavier: The Hallmark of Consistency
It does not seem to matter who coaches or plays for this team, it still finds a way to make a deep run in the tournament. This year marks the fourth Sweet 16 appearance in the past seven NCAA tournaments for the Musketeers.
They had a tough nonconference schedule that included road games at Baylor, Kansas State, Butler, and Wake Forest. Even though they lost those games by close margins, they are reaping the benefits from it now after being tried and tested.
Now, Jordan Crawford and Co. have the opportunity to exact revenge from an earlier season loss to Kansas State and once again make it to the Elite Eight—where a possible rematch with Butler from earlier this season could be waiting.
Looking for Respect
Purdue fell from being a national championship contender to a most likely first-round exit team within a matter of a few weeks. The Boilermakers had to be the most disrespected No. 4 seed in tournament history.
Well, not only did they prove critics wrong with two gutsy performances against Siena and Texas A&M, but now they find themselves two wins away from a Final Four berth.
After losing Robbie Hummel for the season and putting up some lackluster performances toward the end of the season—including a shellacking at the hands of Minnesota in the Big Ten tournament—the Boilermakers have rebounded with some tenacious defense and clutch shots. What a story line it would be if this team is still alive next weekend.
Huskies Carrying the Pac-10 Torch
To say this was a down year for the Pac-10 is an understatement. There was not a single team from the conference ranked in the top 25, and it marked the first time in years that perennial NCAA heavyweights Arizona and UCLA did not make the Big Dance.
But the Washington Huskies ensured that the conference was well-represented—and they pulled out what was one of the most dominating performances of the tournament against No. 3 seed New Mexico.
They are a very talented offensive team with Isaiah Thomas and Quincy Pondexter, and they play at a blistering pace. They have a tall order against West Virginia, but don't count them out just yet.
Mid-Majors No Longer a Fluke
Gone are the days of the NCAA tournament when No. 12 to No. 16 seeds were considered exhibition games for the powerhouses. Just like in pro sports, college basketball has achieved an unprecedented level of parity. Lower seeds are no longer intimidated, and they come into these games with all the confidence that they can and will win the game.
A lot of these teams have a core nucleus that stays together for four years—unlike some of the one-and-dones at bigger-name schools.
At the end of the day, poise and experience trump raw talent when it comes to critical moments of big games.
Murray State, Ohio, New Mexico State, Wofford, Robert Morris, and Sam Houston State all gave teams from the big conferences all they could handle. All you need is five guys who can shoot, defend, and play with heart.
Look out for more George Masons coming to the Final Four in the next few years.
This article is
What is the duplicate article?
Why is this article offensive?
Where is this article plagiarized from?
Why is this article poorly edited?