2010 NFL Mock Draft: Round 1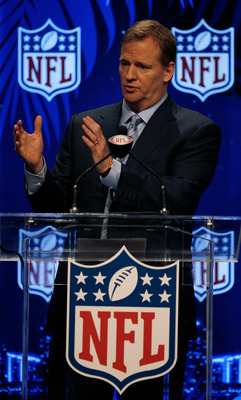 In a few weeks, NFL teams have the tough decision of making their first round selections.
They could make the right choice and find a key component of their team for years to come, or they could select the next Mike Williams or Carlos Rodgers.(Well guess they could draft like the Lions in general.)
The Rams hold the top pick in the draft and appear to be set on selecting a QB.
Though Sam Bradford is the popular pick I really feel Jimmy Clausen is the better overall prospect not to mention he's not coming off an injury.
It reminds me a bit of the Alex Smith and Aaron Rodgers situation a few years ago where the 49ers fell in love with Smith and Rodgers fell.
Either way the Lions selection will impact the Top 10 the most.
Not knowing if they'll go DT or OT will keep the Buccaneers on their toes.
Without further interruption, let's see what will happen this year as we step to the podium.
QB Sam Bradford—St. Louis Rams—Round 1 Pick 1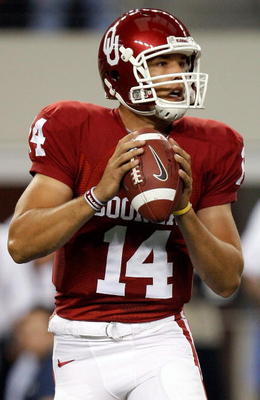 The Rams need a QB badly.
Marc Bulger has nothing left and trading for Michael Vick still doesn't give them a future.
Bradford is a good QB. He has the tools needed to succeed in the NFL and play at a high level.
The downsides are how he plays coming off his injury. Jimmy Clausen is probably a better fit for the Rams.
However, the Rams seem enthralled with Bradford's upside.
Only time will tell if the Rams chose the Leaf or the Manning.
OT Russell Okung—Detroit Lions—Round 1 Pick 2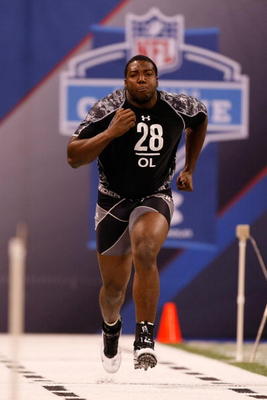 With the trade for Corey Williams from the Browns the need for a DT isn't as large in Detroit. However, OT is a huge need.
The Lions made a huge investment in Matthew Stafford last year and have to keep him healthy.
He showed flashes of brilliance last year but needs more time to make plays.
Okung would give him that time and more.
Easily the best OT in this class, Okung would immediately step in and provide an upgrade at LT.
Stafford will be jumping for joy as the Lions turn in their card (So will the Bucs).
DT Ndamukong Suh—Tampa Bay Buccaneers— Round 1 Pick 3
As the Lions make their choice the Bucs instantly fill out the card and send it to the stage.
In huge need of a talent influx on the DL, the Buccaneers see the most talented lineman in the draft fall into their laps.
Suh would provide a huge upgrade for the Bucs defense and be a very welcome anchor at DT for the next decade.
Possibly the most sure-fire DT to enter the draft in years.
OT Bryan Bulaga—Washington Redskins—Round 1 Pick 4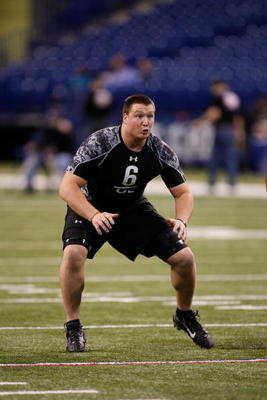 The Redskins could look hard into Jimmy Clausen but Shanahan prevails and goes with the OT.
In his time in Denver, Shanahan showed how important OL play can be to offensive success.
Bulaga would instantly come in and start for the Redskins who could easily target a QB in the second round.
OT Trent Williams—Kansas City Chiefs—Round 1 Pick 5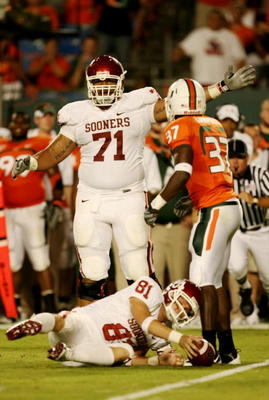 Like the Lions, the Chiefs have made a substantial investment at the QB position in Matt Cassel.
If the Chiefs continue to let Cassel get sacked 42 times a season, their investment will prove worthless.
Brandon Albert seemed to fade down the stretch last season and may be better suited to play RT or Guard.
Williams would be an instant starter and prove once again the value Pioli places on lineman.
Gerald Mccoy—Seatlle Seahawks—Round 1 Pick 6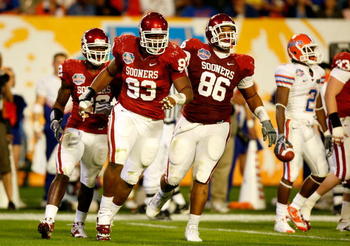 Though the Seahawks could be interested in Jimmy Clausen, its not likely after the investment made in newly acquired QB Charlie Whitehurst.
What they do need is a DT that can apply pressure and Mccoy is just that.
He'll team up with Trufant and Tatupu to give the Seahawks a solid defensive core to build upon.
Eric Berry—Celevland Browns—Round 1 Pick 7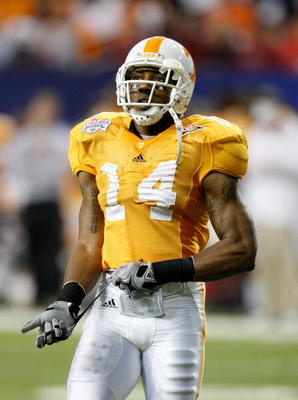 Mike Holmgren has come in and really made the Browns his own.
Upon letting Brodney Pool walk in the off-season, he made it clear how unimpressed he was with the secondary play.
Eric Berry is a ball-hawk, plain and simple. The guy makes plays, something the Browns don't do.
He reminds me a bit of Ed Reed in the way he can come out of nowhere to make a huge hit or game changing defensive play.
Bruce Campbell—Oakland Raiders—Round 1 Pick 8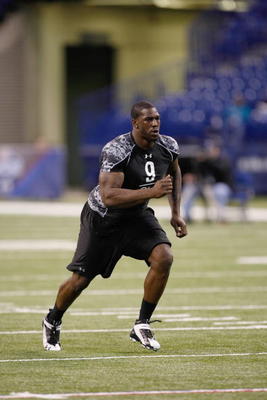 Al Davis actually finds what he covets and fills a position of need at the same time.
Campbell is an athletic freak. The man ran a 4.85 at 314 pounds and put up 34 reps in the bench press.
He's fast, strong, talented and big. If he can learn to harness his natural talent and put it to use he could be one of the best OT's in the NFL in a few years.
Jimmy Clausen—Buffalo Bills—Round 1 Pick 9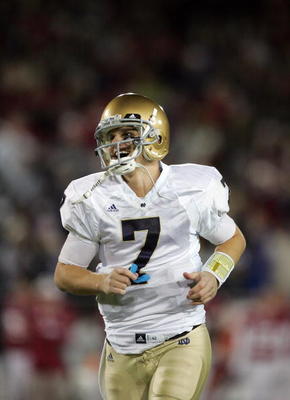 The Bills need a QB.
Jimmy Clausen plays QB.
Jimmy meet Buffalo.
Bottom line is the Bills desperately need talent at QB to have any chance of improving next season.
Trent Edwards is not the answer and neither is Brian Brohm. Clausen would instantly become the starter for the Bills barring a catastrophe in training camp.
In my opinion, Clausen is the best QB in this draft. He possesses a more NFL—ready skill set than Bradford, a stronger arm, who played in a pro-style offense.
The Bills will have the next Jim Kelly on their hands if they get the best outta Clausen.
CB Joe Haden—Jacksonville Jaguars—Round 1 Pick 10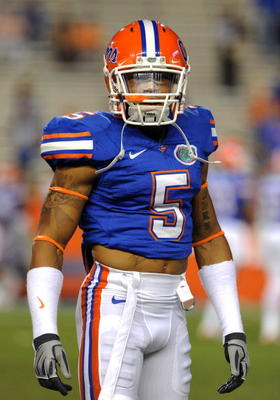 The Jaguars need help in the secondary.
With Reggie Nelson showing he can ball, Taylor Mays isn't an option, so they select Haden.
Haden improved on his slow 40 time at his Pro Day and has the size and ability to become a shutdown corner.

Rashean Mathis isn't getting younger and the Jags lack any depth at CB. Haden would most likely start across from Mathis with Derek Cox taking over slot duty.
LB Rolando Mcclain—Denver Broncos—Round 1 Pick 11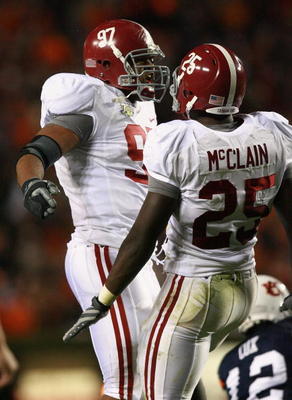 The Broncos have spent the entire off-season upgrading their defensive line.
With Mcclain, they acquire the FMLB they need alongside DJ Williams to really add some swagger to their defense.
The Broncos linebackers faded down the stretch. After releasing Andra Davis the Broncos made their draft target perfectly clear.
DT Dan Williams—Miami Dolphins—Round 1 Pick 12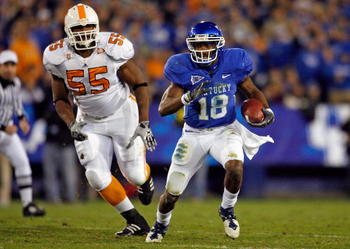 The Dolphins need a bonafied NT for Parcells' defense to work. Williams is exactly that. He would come in and instantly start for the Dolphins.
He would improve a run defense that looked porous last season. He'd also help to improve the lack of pass rush the Dolphins exhibited last year.
DE Jason Pierre-Paul— San Francisco 49ers—Round 1 Pick 13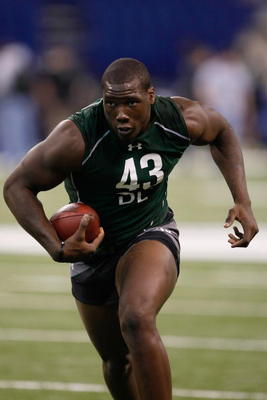 Mike Singletary knows defensive talent when he sees it.

Pierre-Paul could easily have gone at No. Seven or No. 10 but fell due to other needs.
The 49ers lack a true pass rushing end and Pierre-Paul would fix that.
A one year wonder, some wonder if he can produce on a consistent basis.
Either way all the tools are there and I believe if anyone can get the most out of his immense talent it's Singletary.
WR Dez Bryant—Seattle Seahawks—Round 1 Pick 14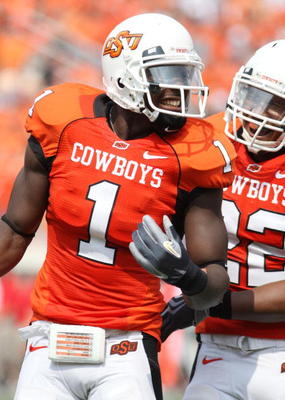 The Seahawks have been searching for a true No. one receiver for years and Carroll knows what Bryant is capable of after watching him at the college level last year.
Though considered to be a diva, Bryant is easily the best receiver in this class.
He fills a huge need for the Seahawks and gives either Hasselback/Whitehurst the best chance to succeed.
DE Derrick Morgan—New York Giants—Round 1 Pick 15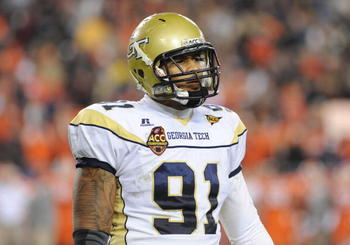 The Giants pride themselves on their defensive depth and after giving Umenyiora a huge contract, he took a huge step backwards coming off his injury.
Morgan comes in as insurance and to give the Giants another option when Osi and Tuck come out of the lineup.
Once a sure-fire top 10 draft choice Morgan falls to the Giants who happily scoop him up at No. 15.
CB Kyle Wilson—Tennessee Titans—Round 1 Pick 16
The Titans desperately need someone opposite Cortland Finnegan.
Wilson would come in and start immediately.
Adding him to Finnegan and Griffin would give the Titans one of the most talented secondaries in the NFL.
S Taylor Mays—San Franciso 49ers—Round 1 Pick 17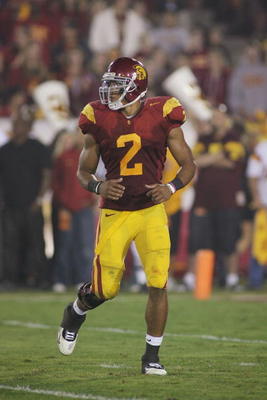 Another player who will benefit from having Singletary as a coach is Taylor Mays.
The 49ers definitely have a need at safety and Mays would fill it.
Despite running an impressive 4.3 40, Safety is just not a highly drafted position. The 49ers benefit from this by adding a talented safety to a secondary that needs all the help it can get.
OG Mike Iupati—Pittsburgh Steelers—Round 1 Pick 18
The Steelers need an upgrade at RG and Iupati is the choice.
Whether its Roethlisberger or Dixon, the Steelers need to get better protection from their offensive line to get back into the playoffs.
DE Carlos Dunlap—Atlanta Flacons—Round 1 Pick 19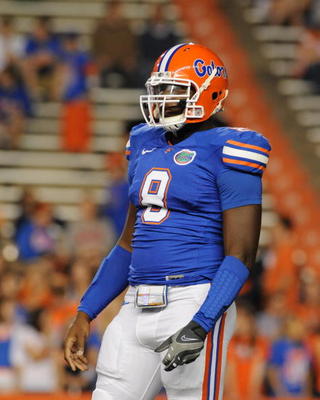 Thomas Dimitroff is a true draft minded GM.
He believes in building through the draft and has done so at all the valuable positions since he arrived in Atlanta.
If you think about it he's drafted a LT (Baker,) QB (Ryan,) and a DT (Jerry,) making Dunlap the next choice in the line of building a talented core.
Once considered a top 10 pick, Dunlap is a victim of a talented draft.
RB C.J. Spiller—Houston Texas—Round 1 Pick 20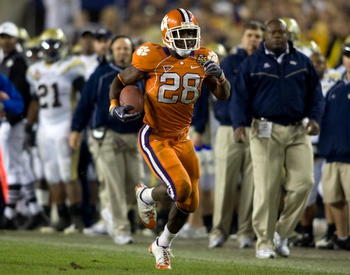 The Texans have Steve Slaton who has flashes of talent but hasn't shown the ability to be persistent.
Spiller would give the Texans another talented RB and a home run threat besides Andre Johnson.
S Earl Thomas—Cincinatti Bengals—Round 1 Pick 21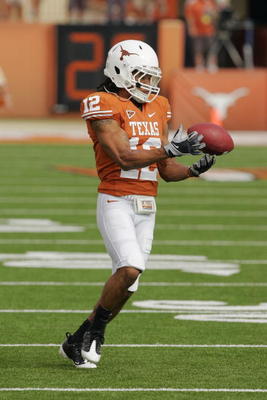 The Bengals defense took a huge step forward last season but still lacks talent at safety.
Thomas is a talented cover safety who would add even more talent to a young defense.
His coverage skills would allow the Bengals middle linebackers to focus more on the run.
TE Jermaine Gresham—New England Patriots—Round 1 Pick 22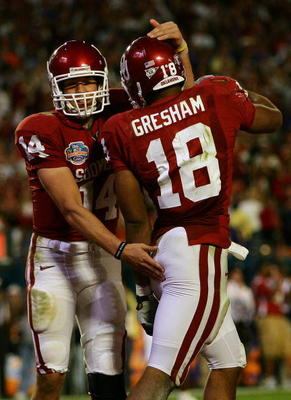 With Ben Watson and Chris Baker both given their walking papers this off-season, the Patriots have a huge need at TE.
They picked up Alge Crumpler but he's nowhere near a long term fix and is better suited as a blocker.
Gresham is the best TE in this class and would provide Brady with another talented weapon to take advantage of in the passing game.
OC Maurice Pouncey—Green Bay Packers—Round 1 Pick 23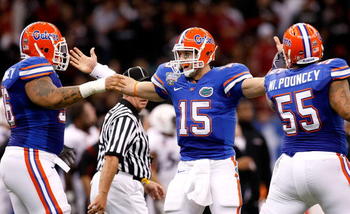 I chose the picture to make you worry it was Tim Tebow. No way. After re-signing Clifton and Tauscher in the off-season the Packers opt to pass on a tackle to shore up their shaky interior line.
Capable of playing center or guard Pouncey could fill several positions of need for Green Bay another gem for Ted Thompson.
DE Brandon Graham—Philadelphia Eagles—Round 1 Pick 24-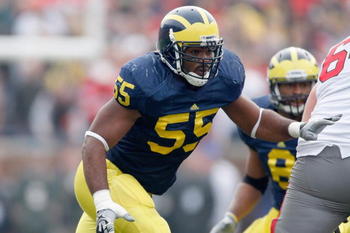 Though short for a DE at 6'1, Graham has a pass rushing motor that can't be questioned.
He would provide the Eagles defense with another pass-rusher and add a bit more depth.
DE/DT Jared Odrick—Baltimore Ravens—Round 1 Pick 25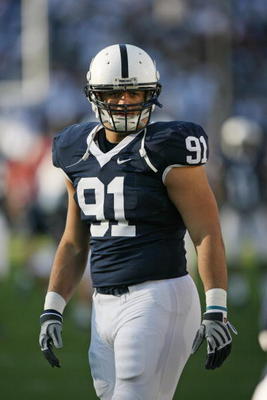 After seeing both Justin Bannan and Dwan Edwards sign with other teams this off-season, the Ravens need to add some depth to their DL.
Capable of playing DT or DE in the Ravens defense, Odrick is easily the pick for the Ravens if he's on the board.
OT Charles Brown—Arizona Cardinals—Round 1 Pick 26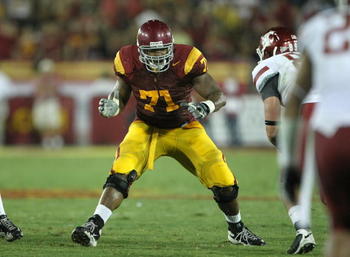 The Cardinals have probably had one of the worst off-seasons in football.
After signing an aging Joey Porter to a three—year $24 Million contract, the Cardinals showed how desperate they are to continue to compete.
If they want to give Leinart the chance to succeed they have to upgrade at LT.
Gandy is injury prone and could easily slide to RT or even guard.
Brown is the most talented OT left on the board in a deep draft for tackles.
DE/OLB Sergio Kindle—Dallas Cowboys—Round 1 Pick 27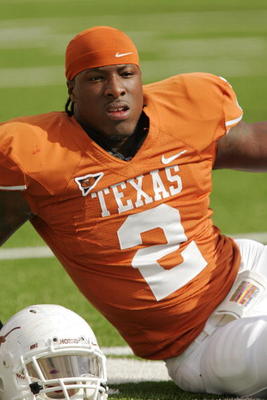 Sergio Kindle is the the type of pass-rushing OLB the Cowboys love. Add in the fact that he played for Texas and that makes this a no-brainer, although where he played doesn't actually matter.
The Cowboys defense failed miserably to apply pressure to Favre in the playoffs.
Kindle could easily have gone in the top 15 picks and the Cowboys are happy to add another versatile player to their loaded defense.
RB Ryan Matthews—San Diego Chargers—Round 1 Pick 28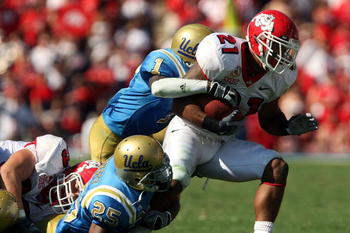 With L.T. gone and Darren Sproles not an every-down back the Chargers have a need at RB.
They would have love to seen Spiller drop this far but this is the real world. Ryan Matthews is a typical three down back. He would give the Chargers a pounder between the tackles that still had the speed to break one off once in awhile.
WR Golden Tate—New York Jets—Round 1 Pick 29
The Jets need to supply Mark Sanchez with a few more weapons and Golden Tate is it.
He would either take over Cotchery's job on the outside or start in the slot.
Tate would add a talented play-maker to the Jets passing game and make this offense even more explosive.
CB Devin Mccourty—Minnesota Vikings—Round 1 Pick 30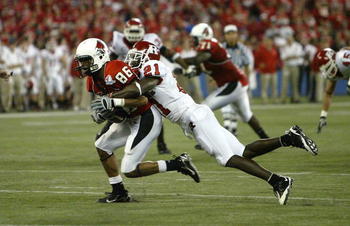 The Vikings defense collapsed against the Saints, even though the offense couldn't stop dropping the ball, the Vikings couldn't stop the pass.
If they hope to compete again this year they have to upgrade their secondary.
Mccourty is one of the best man-coverage corners in the draft and fight for a starting job in training camp.
He easily would take over the nickel-back role if not a starter.
DT Brian Price—Indianapolis Colts—Round 1 Pick 31
The Colts have been trying to fill their gap at DT for years.
Nothing they have done has seemed to work so they draft Price at the end of the first.
Possessing great size for a DT, Price is a good lane stuffer against the run as well as a capable pass-rusher.
Instant upgrade over anyone else on the roster.
LB Sean Witherspoon—New Orleans Saints—Round 1 Pick 32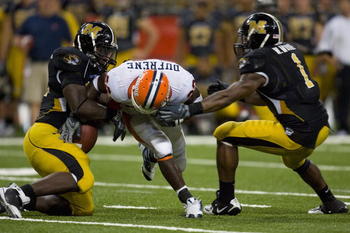 The Who Dat Nation can rest calmly knowing the Saints will find talent at the end of the first round.
Capable of playing inside or outside Witherspoon's versatility get's him the nod.
He would come in and compete for Scott Fujita's former position.
Keep Reading