Arsenal: Is Wenger's Beautiful Football Experiment Still Working?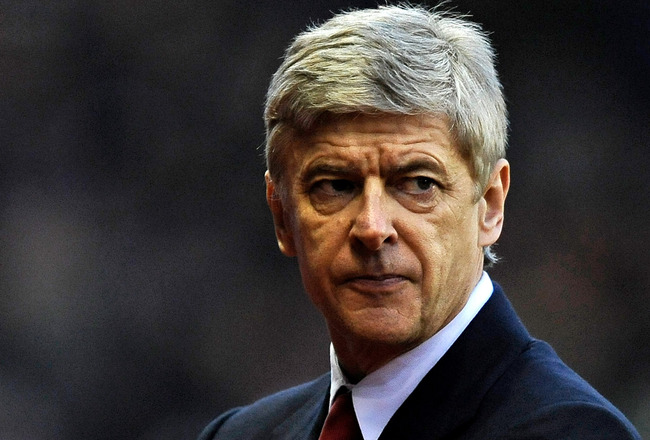 Laurence Griffiths/Getty Images
It's easy to forget sometimes, whilst watching Arsenal's often beautiful style of free moving and passing football, that not so long ago, Arsenal was a very un-pretty side to watch. Under the leadership of George Graham the team acquired a tough, often dour defensive style of play. In his era, the cry "One nil to the Arsenal" became the definitive chant.

The football Arsenal fans decry from teams like Stoke, Hull, Burnley, and others is not a far reach from those Graham days between 1986 and 1995. Has Wenger merely replaced ugly winning football with unsustainable pretty football that rarely wins?

Why is this even worth mentioning when long term Arsenal fans know the history, and understand the difference?

Frustration

Arsenal fans born from around 1993 onwards, and probably earlier, are likely to know nothing of the experience of supporting such a team. Yet it's not only those seventeen years and younger who feel frustrated at the lack of success at Arsenal recently.

That frustration has boiled over into overt criticism of not only Wenger himself, but of his tactics on the field, and strategy in building the team.

A young team, hampered by the loss of two experienced players in the summer and an excessive volume of severe, long term, and niggling injuries has often struggled for form this season.

There are enough giving voice to the thought that Wenger has "lost it", that Wenger himself has heard the grumbling, and is not happy. If it's true that Wenger has nothing new in his armoury and his current plans are barely holding together, then it could be argued that moving on could be a good move for Arsenal.

I would suggest however, that not only has Wenger's strategy not failed, but even in it's limitations, it is bearing fruit.

Recap

An extremely short retrospective of the past 13 years of Wenger's rule is in order; selective to be sure, and to avoid misty eyed reminiscing.

Arriving in 1996, replacing Bruce Rioch after a very short tenure, Wenger didn't radicalise Arsenal immediately. Perferring instead to rely on the well respected defensive unit already in place, he added only Petit, Overmars and Anelka to the mix.

Bergkamp, who arrived early in Rioch's reign had already begun to demonstrate a new way of playing, and the combined intelligence of Wenger and Bergkamp combined to inject a new vitality to the team.

Wenger started his master plan in small ways, for example changing diets and exercise regimes to keep players fitter and playing for longer. He also began to transform the scouting and youth systems, finding and bringing in new young players like Anelka and Henry, and using the older experienced heads to educate and direct them.

The result over the years is not only the success he has brought to the club on the field (3 League titles; 4 FA Cup wins; 4 community shield wins and more runner up positions than it's easy to mention here), are paralleled by the success he has facilitated off the field (the new stadium, managed debt, great community interaction and partnerships).

Lost It
Most are not denying that the club would not have had such a glorious last 13 years without Wenger, but still ask the question whether he has now "lost it". There are six key factors indicating the truth of such an assertion, I am told:
1. Youth

For:
The average age of the team is too young and therefore inexperienced.
Against:

The average age of the top fifteen first team candidates is 25 - hardly children. Whilst there are younger players coming through, there is a very valid argument for the phrase "if you're good enough, you're old enough". That doesn't give you the weight or bulk many English managers prefer, but let's understand Wengers desire to build a flexible, skillful team where the word "lumbering" is no longer applied to any of the Arsenal team. The triumph of Spain in the last European Championship demonstrated success with such a team is eminently possible.

2. Leadership

For:
The leadership of a 22 year old could be a concern.
Against:

Hailed as being one of the best midfielders in the world, Fabregas has been playing at the top level for at least five years now. Time enough to bring experience to bear, especially combined with his leadership duties plied at an early age at Barecelona's youth academy. His leadership of Arsenal has already demonstrated clearly his ability to marshall the team, not least at Stoke most recently.

3. Elder Statesmanship

For:
The lack of elder statesmen in the team could impact the development of young players. Certainly if experience is not provided on the pitch, how will the youngsters learn?
Against:

Whilst not quite covered by the first two arguments, it should be remembered that Gallas and Almunia are both 32 years old, and with Rosicky at 29 and Arshavin hitting 29 this year, experience is very definitely in the side if sought.

4. Weak Links

For:
This season particularly a number of key players have demonstrated their ability to fail consistently and at important moments, yet Wenger has persisted instead of dropping them.
Against:

It is true that Wenger has a practice of persisting with players he feels are worth persevering with. He also shows the most immense loyalty to his players, which in his view is almost always ultimately repaid. The key culprits are Almunia, Diaby and Denilson, but at various times, Traore, Sagna and Clichy. Eboue however provides the best example of repaying loyalty, since his abject misery last year, he has turned his game around, worked hard and is now a highly valued squad member. Clichy is coming back into his best form after a long period injured, and Diaby is beginning to establish himself in a prospective regular first team place. The demonstration is very clear: trust and help your players, give them time, and they will come good. Wenger may wait too long for them to come good, but his patience and loyalty are surely to be admired, and awed at when they are repaid so well.

5. Lack of Strength in Depth

For:
With too much reliance on youth coming through, when injuries come as they have this season, experienced replacements are worryingly scarce.
Against:

Wenger has chosen to buy new players with great care and caution, as well one might when spending £50M! The volume and frequency of injuries this season could hardly have been expected either. Given that the starting spine of the team has often been missing, Arsenal have lost very few games. In comparison with other EPL clubs, it could be argued that the depth of the Arsenal squad, reaching even into the youth system at times, has shown greater strength in depth (witnessing for example how Man Utd struggled with Rooney out, or Liverpool with Gerrard and Torres out).

6. No Tactical Variation

For:
Arsenal have only one tactic, to play and pass beautifully. When the opposition supplies football that disrupts or counters this tactic, Arsenal have no answer.
Against:

This one cannot easily be answered since Wenger has made clear his intention many times to play the same regardless of the opposition. However, there are chinks of light in the armour including the home leg of Arsenal's Champions League tie against Porto, where long balls fired up to Bendtner gave the team a spectacularly effective added dimension. In reality, Arsenal have missed an effective striker (or two) this season, at times playing with no strikers. Add in the goalscorers to convert some of the many chances and it could easily be argued that Wengers' tactics would always be effective.



Some People

There will always be people who will never be happy with Arsene Wenger's strategy of growing young players rather than buying experience, and his tactics which rarely change. In the end Wenger can only do what he encourages his players to do - respond on the field of play. It is not the first time in five years that Arsenal have had a realistic chance to win the title, but it is probably the best of those chances.

I've given you a view into some limitations with Wengers strategy but also explained that those limitations are designed with cover in hand, and the future in mind. Reviewing old videos of Arsenal playing throughout Wengers reign has shown me lots of young fresh faces stepping up to the plate over the years.
The current team are actively doing so this season.

In The End

Wenger has recently announced he intends to at least see out his contract with Arsenal, which ends after the 2011/12 season. Bringing success before then would be vindication enough for Wenger and for most. It will also leave Arsenal with a team of still-young players who are already at the top of their game, with another set of great young players ready to come through.

This article is
What is the duplicate article?
Why is this article offensive?
Where is this article plagiarized from?
Why is this article poorly edited?

Arsenal: Like this team?