2010 NFL Mock Draft: Day One (Round 1)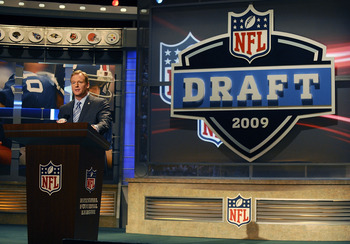 This year's draft is full of talent, and in my version of this seasons draft, defense and offensive line tops the charts. This year, the draft will be divided into 3 days, and I will have a mock for each round, with full explanations on the pick. Surprisingly, only four skill-position players made it into the first round.
Here are my selections, take them how you will. Leave comments regarding any hits, misses, or speculations you may have! All comments are appreciated, and will be responded to. This is my first ever mock, and will have more to come!
Enjoy!
No.1 St. Louis Rams- QB Sam Bradford, Oklahoma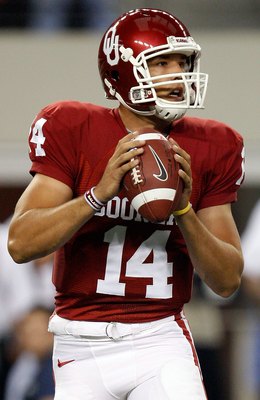 This will be the third year in a row the St. Louis Rams have had a top-2 pick, and they have played it safe each time. Now, with current QB Marc Bulger aging, the Rams will select Sam Bradford to take the reigns of their struggling franchise.
No. 2 Detroit Lions- DT Ndamukong Suh, Nebrasky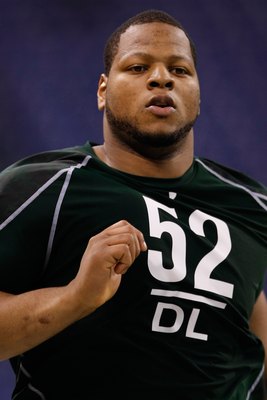 Ndamukong Suh is the best player in this year's draft, and the Detroit Lions will gladly take him at No. 2, and will be a huge impact for the Lions, who are moving ahead from some ghastly seasons.
No. 3 Tampa Bay Buccaneers- DT Gerald McCoy, Oklahoma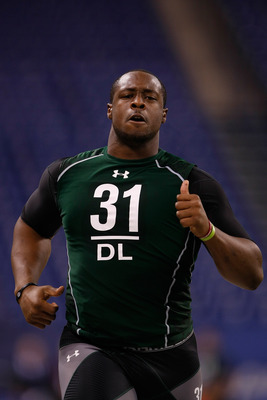 The Bucs will think about selecting Eric Berry with their 3rd pick, but will take Gerald McCoy as the replacement for Warren Sapp that they have been searching for. McCoy will fit well in Raheim Morris' scheme and will have a very productive career.
No. 4: Washington Redskins- OT Russell Okung, Oklahoma State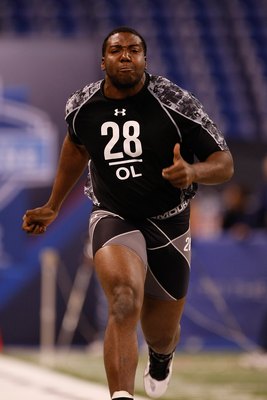 After the retirement of Chris Samuels, the Redskins will select Russell Okung, the highest rated tackle in this year's draft, to protect Jason Campbell.
Campbell will be happy for this pick, as he is trying to salvage his career.
No. 5: Kansas City Chiefs- Bryan Bulaga, Iowa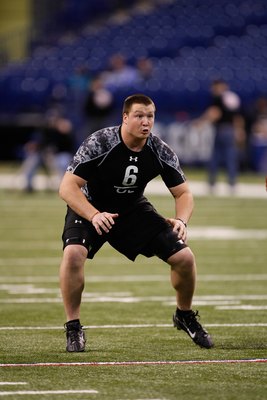 Like the Bucs, the Chiefs will really take a look at Eric Berry here, but I believe they will end up taking the best tackle available, to protect the huge investment in Matt Cassell.
Bulaga will strengthen the line already consisting of Branden Albert.
No. 6: Seattle Seahawks- S Eric Berry, Tennessee
Supposedly the next Ed Reed, the Seahawks will pass on QB Jimmy Clausen, or an offensive tackle, and select the safety out of Tennessee with the sixth overall pick.
No. 7 Cleveland Browns- QB Jimmy Clausen, Notre Dame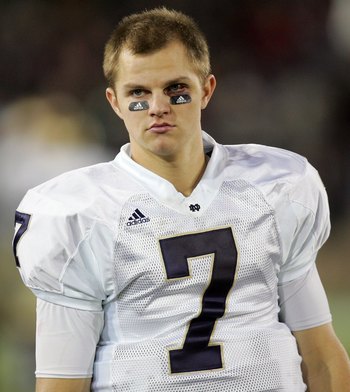 After cutting Derek Anderson, and shopping Brady Quinn, the Browns select the new face of their franchise in Jimmy Clausen.
No. 8 Oakland Raiders- OT Bruce Campbell, Maryland
Al Davis doesn't even have to know what position this guy plays before he will take this physical freak. A workout warrior, Campbell fits the prototype of size and speed that Davis loves picking up.
No. 9 Buffalo Bills- OT Trent Williams, Oklahoma
Williams is a monster, and the Bills will gladly select him to protect whoever is under center, after allowing 46 sacks last season. With the recent retirement of Brad Butler, the Bills need all the depth at the line they can get.
No. 10 Jacksonville Jaguars- DE Jason Pierre-Paul, South Florida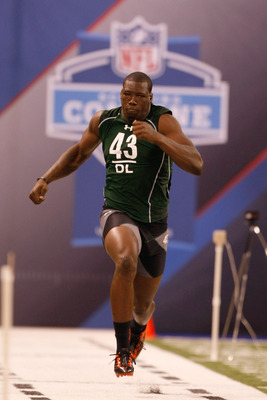 Just because the Jags signed Aaron Kampman doesn't mean their quest for solid defensive ends is over. After the position only recorded two sacks last year, they will add another talent at end to assist the outside pass rush.
No. 11: Denver Broncos- LB Rolando McClain, Alabama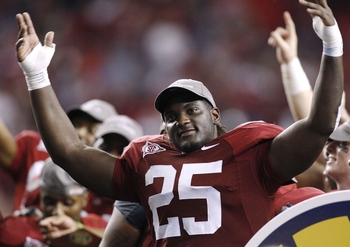 McClain is a perfect fit for the 3-4 scheme the Broncos are utilizing.
Known as the "Petyon Manning of Defense" he will be an impact player in Denver.
No. 12: Miami Dolphins- DT Dan Williams, Tennessee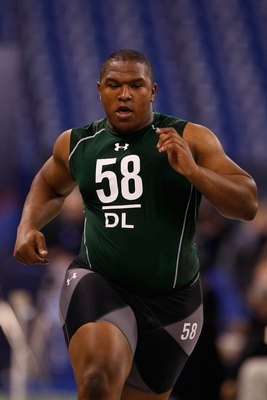 Dez Bryant could be an option here, but Jason Ferguson is getting older and is suspended for the first half of the year.
Williams adds depth and skill to a dwindling defensive front.
No. 13: San Fransisco 49ers- CB Joe Haden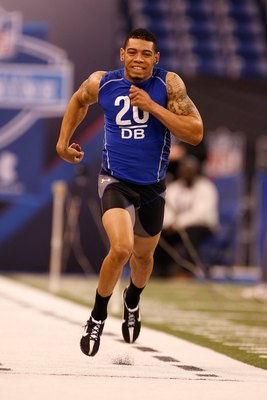 Don't mind his slow 40 time; Haden is the real deal.
The 49ers add Haden to work under Nate Clements, who may be in his last season of the NFL. Haden brings skill to the secondary, which is much needed.
No. 14 Seattle Seahawks- WR Dez Bryant, Oklahoma State
Still in need of a quarterback and offensive line, the Seahawks will grab the dominant wideout after Burleson left for the Lions.
No. 15: New York Giants- DT Brian Price, UCLA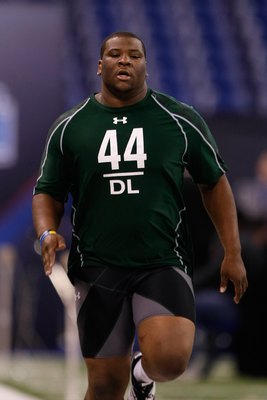 After a dismal year for the Giants D, they bulk up their line by adding this gap stuffer.
No. 16 Tennessee Titans- Derrick Morgan, Georgia Tech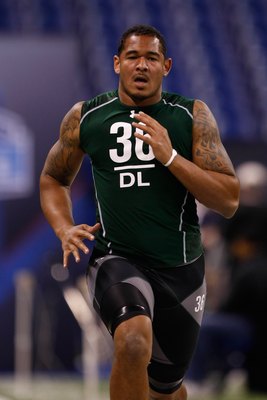 The loss of Kyle Van Dan Bosch is negated when the Titans select the strong, physical pass rusher in Derrick Morgan. He is explosive off the edge, and gives the Titans youth on defense.
No. 17 San Fransisco 49ers- OT Anthony Davis, Rutgers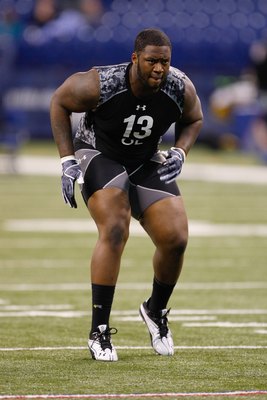 Anthony Davis adds protection for Alex Smith, who is coming out of his shell, and becoming a good quarterback.
No. 18 Pittsburgh Steelers- OT/G Mike Iupati, Idaho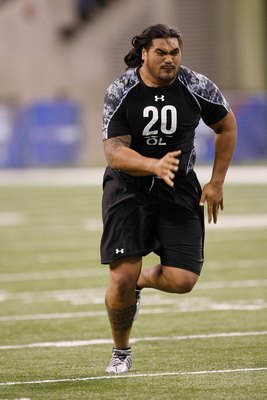 When you think of the Steelers, you think of a guy that fits this image. He is tough and physical, and will bring the Steelers smash mouth run game back.
No. 19: Atlanta Falcons- LB Sergio Kindle, Texas
Mike Peterson is getting near the end of his career, and Kindle brings skill and youth to the Falcons linebacking corps.
No. 20: Houston Texans- RB C.J Spiller, Clemson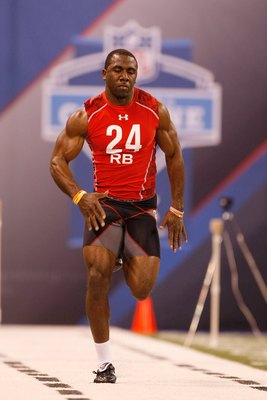 Spiller is the best running back in the draft, and the Texans will have to select him over the need at corner.
A steal at 20th, Spiller will take pressure off of Andre Johnson and Matt Shaub, as well as bringing competition to the crowded Texans backfield.
No. 21 Cincinnati Bengals- S Taylor Mays, Southern California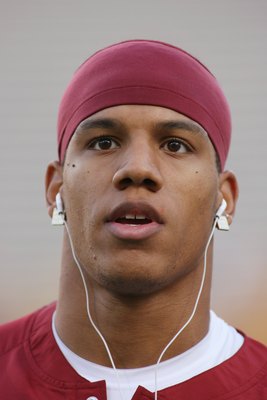 Taylor Mays is not only a huge hitter, but he is fast too. After a year or two, his coverage ability will be greatly increased, and Mays could be one of the best safeties in football.
No. 22 New England Patriots- LB Brandon Graham, Michigan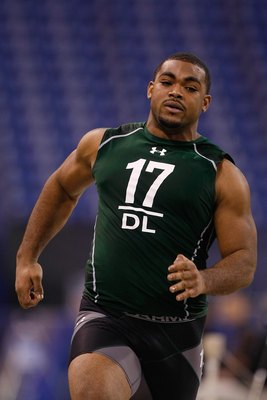 The Pats select Brandon Graham to line up alongside Jerod Mayo, making the linebacker group fierce, and built for longevity.
No. 23 Green Bay Packers- OT Charles Brown, Southern California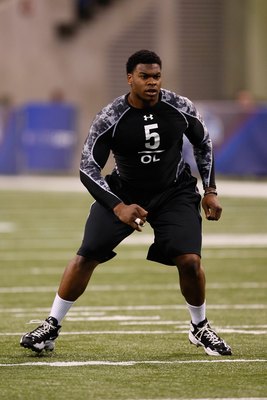 The Packers add Brown to their offensive line, giving Aaron Rodgers the protection in the pocket after being sacked about 1,000 times last year. A bit of a reach here, but it's a position that obviously needs addressing.
No. 24 Philadelphia Eagles- LB Sean Weatherspoon, Missouri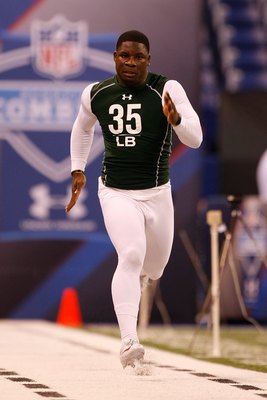 Sean Weatherspoon brings the Eagles talent at linebacker. He is versatile, and has the tools to be a great pass rusher as well.
No. 25 Baltimore Ravens- DE Everson Griffen, Southern California
The Ravens will take a look at TE Jermaine Gresham here, but will ultimately decide that Todd Heap has enough in the tank to last another year. Instead they select Everson Griffen, a physical monster out of USC that will add to the ferocity that is the Ravens defense.
No. 26 Arizona Cardinals- LB Jerry Hughes, TCU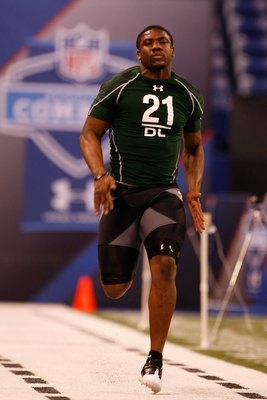 The loss of Karlos Dansby is compensated with the selection of Jerry Hughes, a focal part of the Horned Frog's defense. Hughes brings great playmaking ability to the Cardinals.
No. 27: Dallas Cowboys- S Earl Thomas, Texas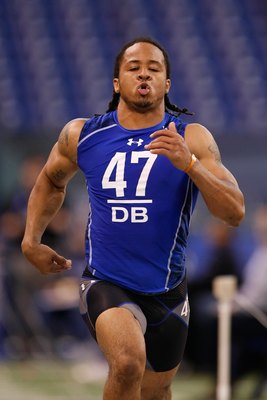 The Texas safety will stay home, lining up with Jenkins in the Cowboys secondary.
Thomas is a playmaker who can break up passes as well as deliver a knockout hit.
No. 28 San Diego Chargers- RB Ryan Matthews, Fresno State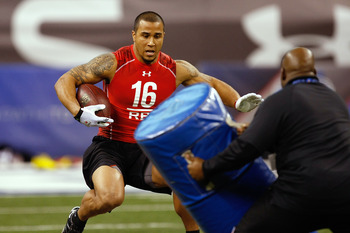 The Chargers fill the void left by LaDanian Tomlinson by adding this playmaker as a complement to Darren Sproles. Matthews is a perfect fit for the Bolts.
No. 29 New York Jets- DT Jared Odrick, Penn State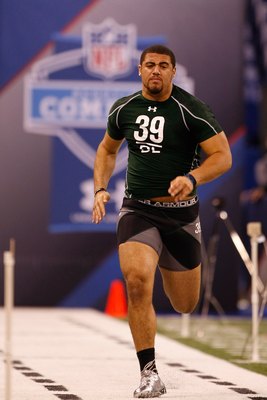 Jared Odrick will play five technique end for the Jets. They may take a look at Arrellious Benn, but they will not pass on Odrick, who will disrupt plays and break through the line.
No. 30 Minnesota Vikings- CB Kyle Wilson, Boise State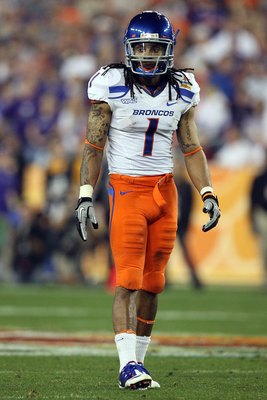 Terrence Cody will be looked at hard here, but the VIkings won't pass on the no. 2 rated cornerback in the draft. This guy will be a great successor to Antoine Winfield.
No. 31 Indianapolis Colts- C/G Maurkice Pouncey, Florida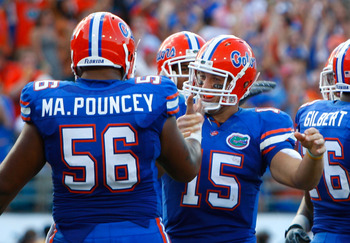 The Colts add youth to their offensive line here, and maybe even the successor to Jeff Saturday.
No. 32 New Orleans Saints- DE Carlos Dunlap, Florida
An underacheiver with great upside. Something tells me that Brees or Vilma won't let Dunlap get away with slacking. Adds as a replacement for Charles Grant.
Keep Reading

Buffalo Bills: Like this team?