Toronto Blue Jays to Central Division: A Major Re-Alignment Plan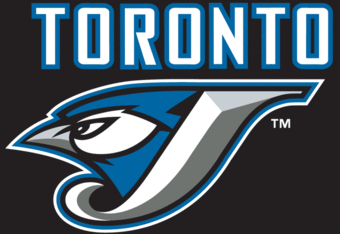 The Toronto Blue Jays have existed in the American League East since their inaugural season in 1977. In 1977, the American League had only two divisions, the Central Division hadn't existed yet. It wasn't until the 1994 realignment that the three division format was adopted.

Why am I mentioning this?
Because whenever my debate is mentioned, the main reason people do not want to move Toronto to the Central, is a reason of history. "It's always been done this way, you can't simply change the divisions up," is the argument.
But really, the divisions have only existed as such for 16 years, a small sample size in the long history of baseball.

Here are reasons I think that my re-alignment plan (as detailed below) is beneficial to Major League Baseball, while focusing on the Toronto Blue Jays.

Toronto has not developed any major rivalries with their AL East counterparts

This is one of the main reasons for the realignment plan, the New York Yankees and Boston Red Sox have a rivalry so strong that the rest of the division's competitiveness is crippled by it. Sure, the Red Sox and Tampa Bay Rays have brawled in recent years, but neither Baltimore nor Toronto have much of a capacity for much inter-division hatred.

The Atlanta Braves and Philadelphia Phillies even have developed moderate rivalries against the Blue Jays after facing them in the 1992 and 1993 World Series, respectably.
I would even go as far to say that emotions are higher in the Rogers Centre when we're playing the Detroit Tigers, than when we're playing other teams such as the Red Sox or Rays.

Moving Toronto to play against the Tigers more often would ignite the promising sparks and make baseball more exciting for both cities.

The AL East is much more competitive than the AL Central, something needs to be done to even them out

This is the main reason people bring up when discussing this such an argument, the AL Central has had years like 1997 and 1998 when the winner would fail to win 90 games and nobody else would break .500. On the other hand, the AL East always has tight pennant races, and two teams almost always win 90 games.

By moving the Toronto Blue Jays to the AL Central, competition would be fierce in both divisions. The Yankees and Red Sox would still unconditionally fight as bitter enemies, and the AL Central would still lack a total true heavyweight, but the addition of another large market team would force teams to spend more and try harder.

The current alignment of Major League Baseball's divisions don't make sense, the AL West has only four teams while the NL Central has six.

This has puzzled me since I started following baseball. If any realigning would be done, it would involve evening out the divisions to five teams each. I will explain more in my plan below.

The Plan

Move Cleveland Indians to American League East, Toronto Blue Jays to AL Central
This would add a small market team (Cleveland) to the AL East, something that is an obvious need, as the Yankees and Red Sox both play in big markets with the Orioles and Rays in mid-markets. They lack a true underdog, something that the Indians would provide.

As mentioned numerous times, the Blue Jays would move to the AL Central to provide an above average market team to two small market teams (Royals, Twins), while competing with two other above average market teams (Tigers, White Sox). This would be a very even and exciting division.

Move Houston Astros to American League West

I think that as it is, the American League West is a fairly even division, if not for the lack of a fifth team. The Houston Astros are your dead-average Major League Baseball team, and they would probably develop an active rivalry with the in-state Texas Rangers.

This would give the AL West a large market team (Los Angeles Angels), and a bundle of mid-market teams, which I think would ignite exciting pennant races annually deep into September.
thanks for reading my article. You can check out my blog and read articles like this one here: http://rogerscentrereport.mlblogs.com/

This article is
What is the duplicate article?
Why is this article offensive?
Where is this article plagiarized from?
Why is this article poorly edited?

Toronto Blue Jays: Like this team?