NFL Celebrity All Star Game
Every year in February, a group of celebrities put on NBA issued jerseys and compete in a game of basketball. These celebrities have varied from: Terrell Owens, Chris Tucker, Mark Cuban, and Michael Rappaport. With the all-star weekend just passing, it got me thinking, what if there was an NFL celebrity all star game? Who would play in such a game? Only celebrities who take sports seriously. Let us look at the prospects.
Quarterback #1 Adam Sandler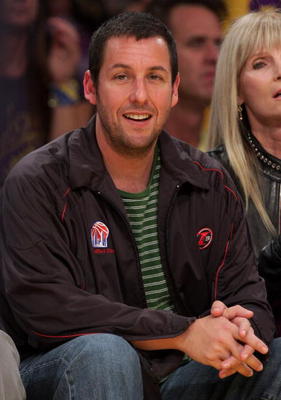 Was I one of the only people to watch Sandler in his movie: The Longest Yard. He has a cannon of an arm and is a great leader. Although, I wouldn't want to be the ref who has to call a flag against him. Anyhow, Sandler would be a great quarterback for the All Star game.
Quarterback #2 Keanu Reeves
In case you couldn't tell, that is Keanu Reeves. He was a star in the Replacements. He is a born leader who gives heart on every play. He has a solid arm and also gave one of the best on-field speeches when he said, "Pain heals, chicks dig scars, glory lasts forever."
Running Back #1 Nelly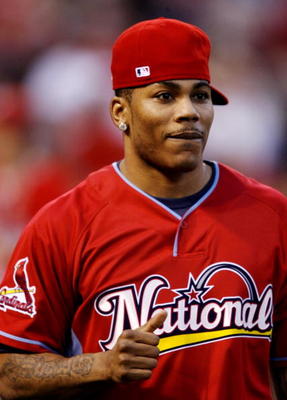 He is another player from The Longest Yard. He is a bit undersized but he is blazing fast. He reminds me of Darrin Sproles.
Running Back # 2 Bow Wow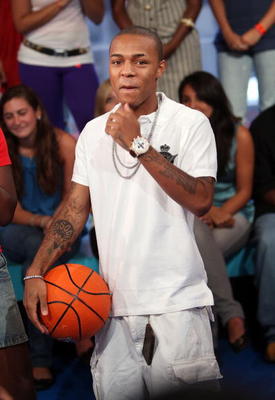 He has no football experience. However, he is a natural born athlete. He was the first kid to ever play in the NBA( see Like Mike). He had the moves to do well known in his skating career (see Rollbounce). There is no reason why he can't play the running back position. He is young, quick and has the swagger of a running back.
Wide Receiver #1 Mark Wahlberg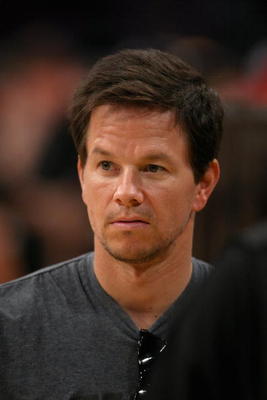 Mark Wahlberg (Marky Mark) is a beast. He is extremely fast. He never gives up on the play. He could play a dangerous slot receiver. He is also an accomplished special teams player (See Invincible). He is a shoe in for the game.
Wide Receiver #2 Justin Timberlake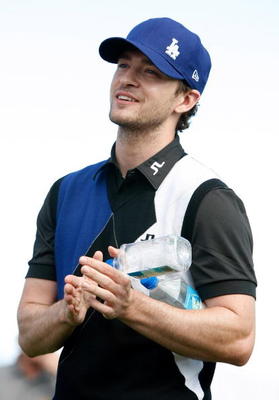 This pick is based off of potential. He is a young athletically built man. He is a pretty good dancer. His moves could be an asset on the field.
Wide Receiver #3 Lil Wayne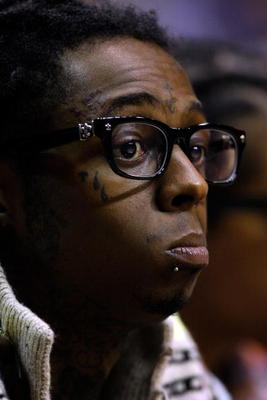 To be honest, there is no basis for this pick. I just really want to see Lil Wayne try to fit his hair into a football helmet. It is sure to be just as amusing as Troy Polamalu's.
Wide Receiver #4 Rob Scneider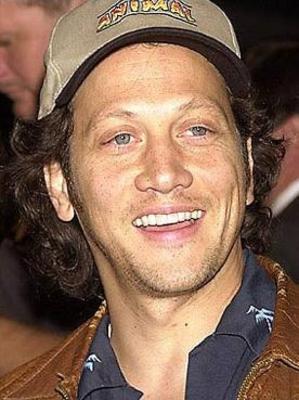 This is another pick that has no basis to it. However, when is the last time you saw Adam Sandler without Rob Schneider. Besides, there is no doubt that Schneider will get hit with the football and it is sure to be hilarious.
Tight End #1 Lebron James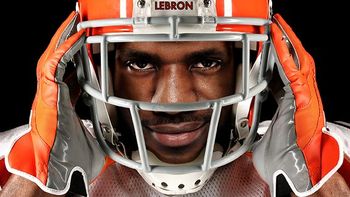 An article was posted a ways back saying that Lebron could have played football professionally if he chose to pursue it. The Browns openly offered lebron a tryout. Well here is where he could test his skills. He has the physical tools to be a beastly tight end.
Tight End #2 Gerard Butler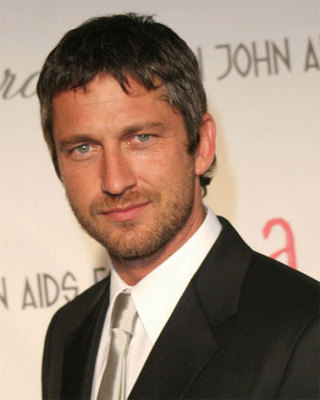 He is only 6 ft 2, but he is in better shape then most of the people I have playing. He could come in and blow the competition away, assuming he doesn't get distracted by the women in the stands. He is quite the womanizer(See The Ugly Truth).
Left Tackle #1 Kevin Federline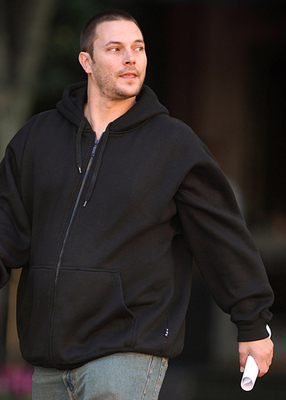 In case you didn't know, Kevin Federline is a big boy now. His extra muscle(fat) should help him be an effective tackle. He can guard the blind spot of the quarterback and eat a hot dog(or two) at halftime.
Left Tackle #2 Jeff Garlin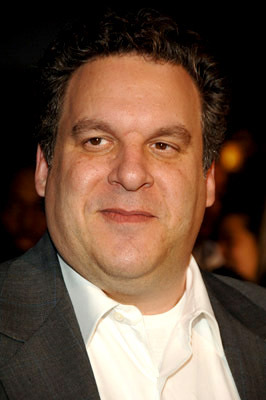 He is a big actor who could effectively play the left tackle position. He was able to keep up with the always energetic little kids in Daddy Day Care which shows he isn't totally out of shape. I really couldn't find an athletic big guy so this is what you get.
Left Guard #1 Cedric The Entertainer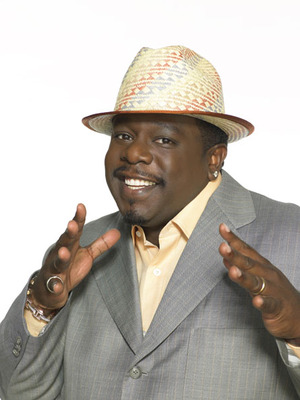 He is a big body who could use his weight to keep the defense from the quarterback, or he can tell a ton of jokes that will keep the defense laughing on their backs.
Left Guard #2 John Goodman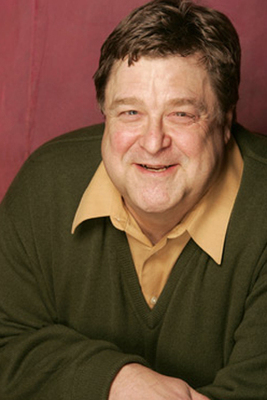 He is a big lovable guy. How can you not include him on the list.
Center #1 John Travolta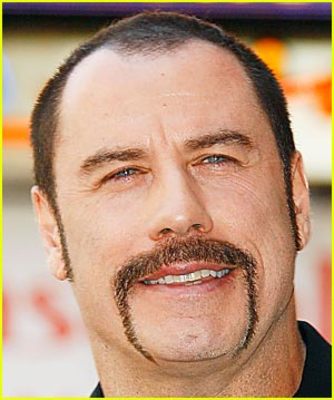 He is big enough to fit the position but small enough to play effectively. He is always active whether he is dancing(Boogie Nights/Grease) or running from cops(Taking of Pelham 123), he is always on the move which makes him an ideal center.
Center #2 Kevin James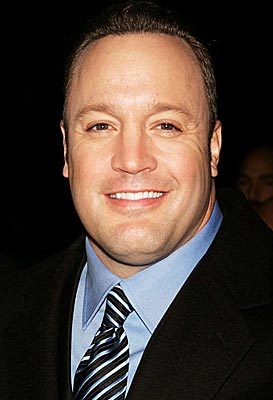 He has a bit of a nasty streak on him. However, you can't deny the chemistry he has with Adam Sandler(See I Pronounce You Chuck And Larry). Their chemistry could very well lead to a win.
Right Guard #1 Anthony Anderson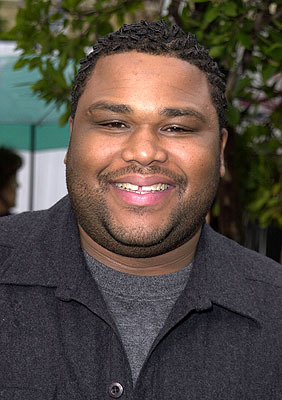 He is a a big boy who has similar attributes as Cedric the Entertainer. If these two were on the same team they would sure make the other team laugh themselves into a coma.
Right Guard #2 Wayne Knight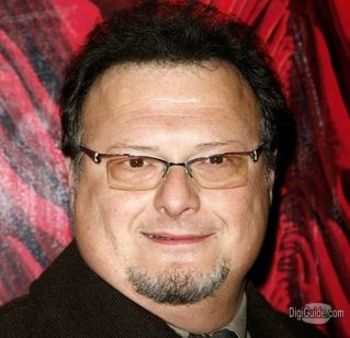 Recognize him? That is the fat, messy worker from Jurassic Park. If he is athletic enough to run away from dinosaurs and help michael jordan in Space Jam, then he is athletic enough to be a guard.
Right Tackle #1 Jason Segal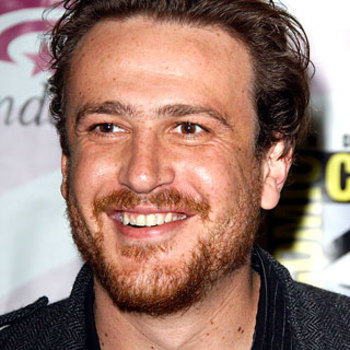 He may not have the bulk to play the position, but this guy will go all out given the opportunity. He is hilarious and he has no problem going crazy on somebody.(I love you man, he tried to punch the hulk!)
Right Tackle #2 Busta Rhymes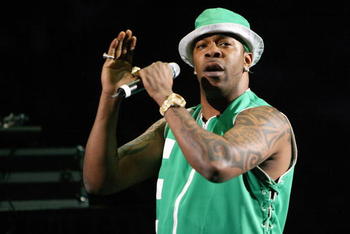 The large rapper can handle his own for whoever is rushing at him as long as he gets his money....Arab Money that is.
Defensive End #1 LL Cool J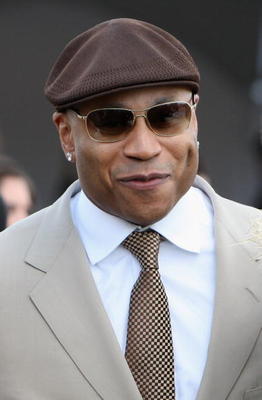 If he can take time away from running down bad guys in NCIS Los Angeles, he can run down the quarterback. He is a perfect blend of height, strength and personality to play this position.
Defensive End #2 Bode Miller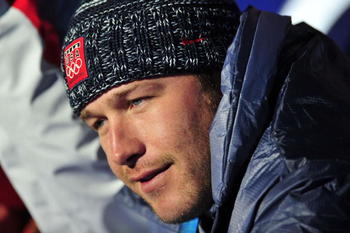 The big winter olympic star can take his downhill speed to a new level when he chases down the quarterback.
Defensive Tackle #1 Rampage Jackson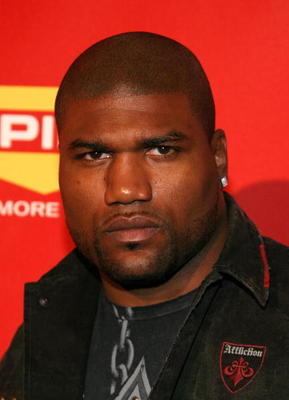 The huge UFC star can take his wrestling moves to the turf where he can fight his way to the quarterback.
Defensive Tackle #2 Brock Lesnar
This beastly UFC star has been a WWE champion, a UFC champion so why not a NFL Celebrity footballl player?
Defensive End #3 Sean Austin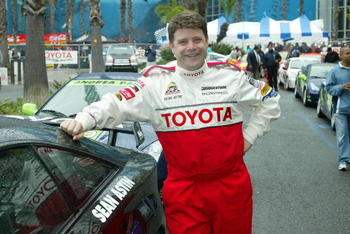 RUDY! RUDY! RUDY! The boy gives his heart out on every play. How can you not love him?
Defensive End #4 Matthew McConaughey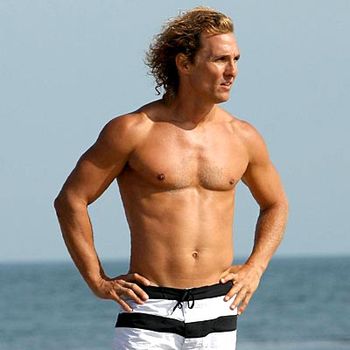 The dude is ripped and speedy. Him and LL Cool J will be fighting over the MVP award.
Outside Linebacker #1 Chris Tucker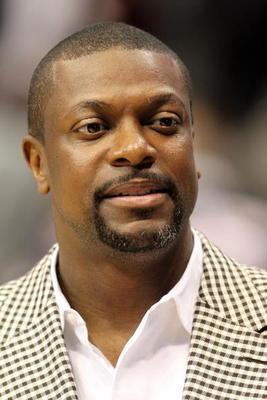 He will be yelling at the quarterbacks to "CHAMON".
Outside Linebacker #2 Charlie Sheen
Assuming he can put his booze down long enough to play(Two and a half men), he is a wise crack that if nothing else, can provide comic relief to the team.
Inside Linebacker #1 Ludacris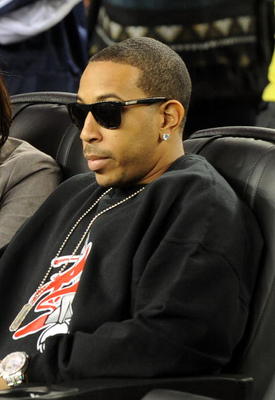 If nothing else, Luda can be the smack talker of his team. He will surely try to intimidate whoever runs his way
Inside Linebacker #2 T.I.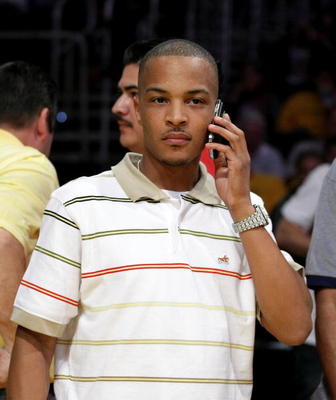 I can see it now, "Lil Wayne goes over the middle, he catches the ball and OH MAN, T.I. just LAID him out! I think T.I. is saying that he is back from jail and he isn't here to play". Or maybe I just have an active imagination.
Outside Linebacker #3 Jay-Z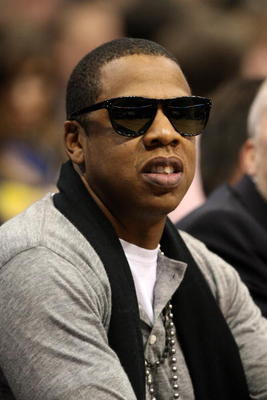 He is a straight up gangsta. He will be playing for NEW YORRRRRRRRRRK (Concrete jungle where dreams are made up)
Outside Linebacker #4 Diddy
The bad boy for life will make a big splash when he nails Adam Sandler on an outside blitz.
Cornerback #1 MC Hammer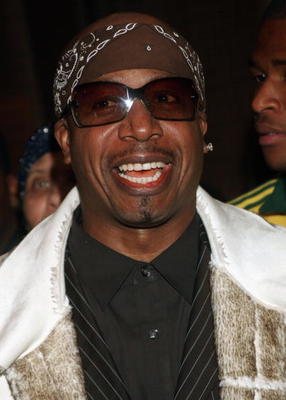 He has the best footwork I have ever seen. He can shut down whoever runs his way.
Cornerback #2 Nate Robinson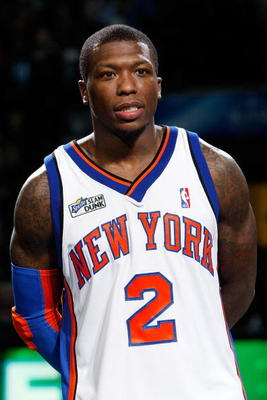 Another man who will be reppin the NBA, Nate is a little on the short size, but man can he jump. The quarterback won't even see Nate till he jumps up and intercepts the pass.
Cornerback #3 Eminem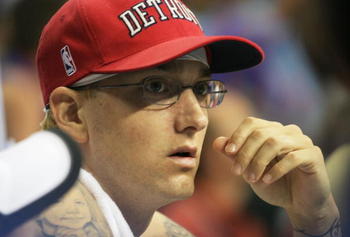 The rapper from Detroit is sure to verbally abuse whatever wide receiver he is assigned to.
Cornerback #4 Manny Pacquiao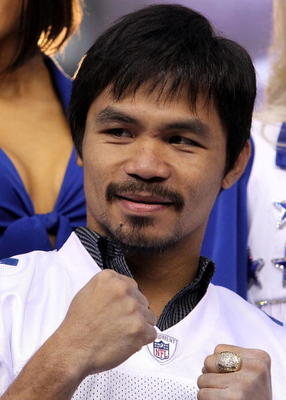 I fear for whoever he guards. Seriously, this guy is a killer.
Free Safety #1 The Rock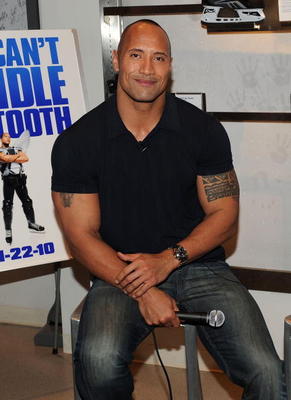 The former WWE star has had some football success. He won the superbowl in The Game Plan. Even though he played a quarterback, he is an impressive physical specimen.
Free Safety #2 Hulk Hogan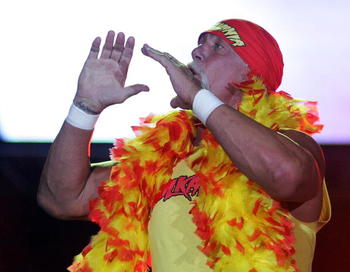 Two former WWE stars make up the free safety positions. To whoever Hulk hits, look out for his leg drop after the play.
Safety #1 Kobe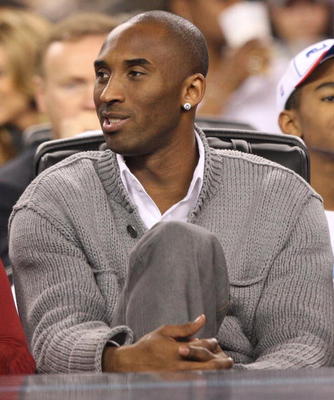 Isn't it natural that if Lebron plays Tight End that Kobe plays Safety to guard him? Lebron vs Kobe in football = awesome.
Safety #2 Alex Rodriguez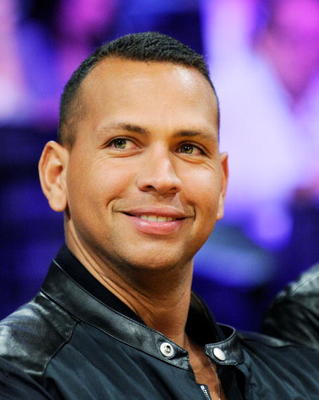 Assuming he can get his love affairs in order, his natural athletic ability and terrific catching ability will be an asset.
Kicker/Punter #1 David Beckham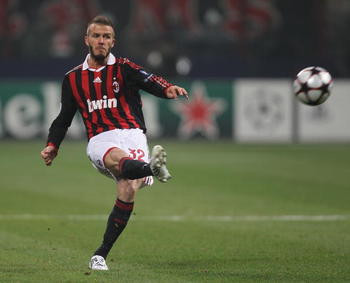 Like him or not, he can boot the ball.
Kicker/Punter #2 Chad Ochocinco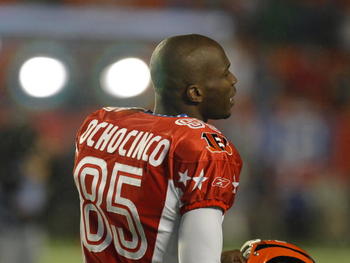 I know that he is already a football player, but he wanted to be kicker in the NFL all star game so badly that how can you deny him?
Guest Commentators Akon and T-Pain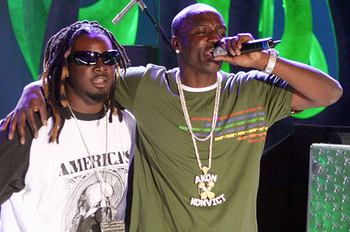 How can you not love their voices? They are just amazing. Best Commentators Ever.
That's All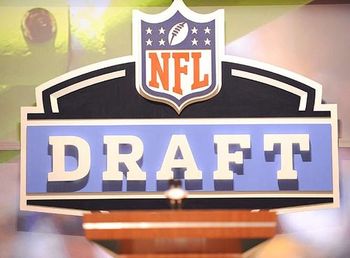 Thank you for reading this ridiculously silly presentation. I know that some of the picks realistically don't make any sense, but it was all for fun and games. I figured we all needed a break from the millions of mock drafts floating around out there. Comments are welcome. Take care.
Keep Reading