Eastern Standoff: Three Spots, Eight Teams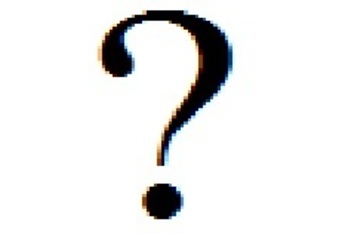 Looking through the standings and having a thought is something I just wanted to do for myself, but I figured that I might as well sum it up in an article in case you're here because you're bored and more importantly so I can look back come playoff time and see how things have changed.
My poor predictions may come back to bite me in the bum.
The competition is stiff as bricks, and teams are going to be scrambling all over the place these next 25 or so games. The East has only two points dividing sixth and 13th place. Ottawa and the Pens are fighting it out over home advantage in the playoffs.
The Juggernaughts: WSH 78, NJD 72, BUF 71, PIT 67, OTT 64
Watching the Caps play is like watching a 60 minute highlight reel. It's almost as if you could hold your breath between goals and live to tell the tale. They've cracked the 200 goal mark this season (currently 211) and are followed by the Sharks (182, a 29 goal differential in the same number of games, and this difference should get bigger, but I didn't need to remind you of that).
The Devils, Sabres, and Pens are all great, hard-working teams backed by deservedly well-respected goalies. And Ottawa's there because, believe it or not, they've won their last eight in a row. Their roller-coaster ride that is a hockey season is soaring towards one of its peaks, and depending on how high that is, they might just nab that home playoff advantage from the Penguin's flippers (or wings or whatever).
I don't see the order changing come playoff time, and if so it'd probably only be the Sabres and Devils swapping spots.
The Contenders: ATL 56, PHI 55, TBL 55, NYR 55, FLA 55, MTL 55, BOS 54, NYI 54
Eight Teams for three playoff spots, unless one of the top five really hits the wall in the next few months. This is exciting, and the thing to watch is games played and goal differential ("goals for" minus "goals against") because that's the metric determining most of the order at the moment.
Funnily enough, each of these teams is currently on a losing streak, except the Thrashers, who have won their last two.
Judging by current trends, I believe the three spots will go to the Panthers, Lightning, and Flyers. If the Rangers or Islanders pick up their act as soon as possible, they might crack the top eight, but writing off the Canadiens and Bruins would be just silly.
I haven't mentioned Atlanta here. It's not that they can't be called tough contenders, it's just that I don't see them in a playoff spot at the end of the season, and if the road does start to get bumpy for them, are they going to throw the playoff dream in the bin and trade Kovalchuk?
The Outsiders: TOR 45, CAR 43
It is possible that both of these teams can make the playoffs, but it's also much more possible that both of them will stay in the bottom two spots. The order is irrelevant, which doesn't bother me one bit. It will only change the draft order slightly.
I expected better from both these teams at the beginning of the season, but I suppose someone has to be at the bottom, and it's just their turn.
This article is
What is the duplicate article?
Why is this article offensive?
Where is this article plagiarized from?
Why is this article poorly edited?