Fountain of Youth: Bulls Better Off Without Kobe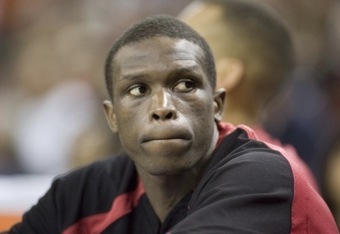 Rumors this week pointed to Kobe Bryant finally getting what he asked for in a trade to the 'Windy City'. It would have taken Joakim Noah, Ben Gordon, Luol Deng and Tyrus Thomas to equal what the Lakers felt was market value for the disgruntled superstar. Though bringing Bryant to Chicago would have been great for the city and bring with it cries of an immediate championship, the Bulls future is already looking optimistic with these young guns ready shine.
The 'Baby Bulls' are just that, young. But being young will ensure that the Bulls' future is more secure than with the immediate gratification that Kobe may have brought.
Deng was the centerpiece of the trade as the Lakers were dead set on his capabilities of becoming an all-star in the league. Deng, who averaged 18 points, 7 rebounds and 2 assists last season is coming into his fourth year and was named as one of the captains of the team. The former Blue Devil has all the capabilities needed to thrive in this league. He can shoot from the outside, drive with authority and use his size when mismatches are commonly presented to him. In two games this season, he has averaged 16 and 7 and looks to improve on those numbers as a big piece of the Chicago offense. Deng is a guy who will carry a team on his back and that is a rare quality to have from a young player.
Though Deng was the focal point of the trade, it is Gordon who would have been sorely missed. Gordon already put down 25 and 27 points in the first two games of the season and it seems his shooting capabilities are just getting better with age. The 6'3 guard is a gem on this Bulls team and it looks like the Bulls could not survive without the presence of Gordon. Maybe I'm a little too presumptuous here, but Gordon is an obvious star in this league and will only continue to get better.
Noah and Thomas could be considered the two question marks in this trade. Noah, the rook out of Florida, who showed he has a champion's mentality in his years with the Gators, feeds off of his emotions. He has shown in preseason that no one will push him around, not at college and certainly not in the NBA. It seems as though he's constantly playing with a chip on his shoulder, and that is a good thing.
Thomas, who is somewhat of an enigma, has freakish abilities and has great potential. That is of course, if he changes his attitude and focuses on his game and not everyone else's. Last season we all remember comments toward the dunk contest as he was doing it for the money. But it seems like that Tyrus Thomas has been left in the past. In the off-season Thomas worked on his outside jumper and it certainly showed in the preseason. If Thomas can average 15 and 8 this season it will be seen as a great season for the sophomore.
With these young guns in the lineup the Bulls are guaranteed to be at the top of the East for many years to come. They'll shoot the lights out, run and gun and be stellar on defense led by Ben Wallace.
Substitute Kobe in for these four guys, the Bulls still have a pretty decent team. But the Bulls have stumbled on the fountain of youth, and like the legend, the fountain brings eternal life. In this league longevity is a rare quality in an NBA team and in this day and age keeping the youth in tact and letting them gel together will ensure the 'Baby Bulls' win a title in the next few years.
This article is
What is the duplicate article?
Why is this article offensive?
Where is this article plagiarized from?
Why is this article poorly edited?

Chicago Bulls: Like this team?