Denver Re-Enters Off Season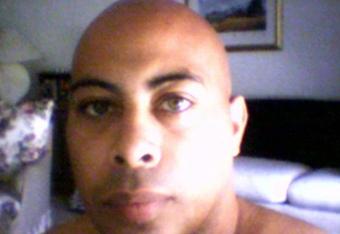 Now that the off season has begun for the NFL teams. The off season turbulence of the Denver Broncos and it's coach, have begun. Last year with the firing of Mike Shanahan, and the fiasco of Jay Cutler and the new coach Josh McDaniels. It inspired a whirlwind of problems for the organization and its fans. The problem that incurred with Jay Cutler and the newly empowered Josh McDaniels, is trust. Cutler, who had no choice in excepting that his head coach was gone, asked for his coordinator to not be terminated. According to Cutler, he was told that the staff members he wanted would remain in tact. Later on it was revealed that they, as Mike Shanahan, were dismissed. Jay Cutler decided that he needed to address that publicly, and demand a trade. That did not sit well with some players after, they see their franchise Qb traded. Like any work place, when you get a new supervisor or boss and he is not ideal to you. You may not fully take or believe in that individuals ability to lead you. Especially if his team focus does not include you earning your max potential as part of contractual performance bonuses you have. That is why Brandon Marshall has become the newest Bronco to most likely be traded. He has talent and exceptional skills and ability. Over 100 receptions in each of the last two seasons. Strength and speed, with ball skills. It's no secret, he is young and a bit immature. He has trouble with the law as well as domestic violence on his record, that does not sit well with people. But he was a model citizen last season and mentored to do what is right. He spoke wisely and gave all the correct answers. The feeling is though, he reached his personal goals and did not want to play afterwards. Because he played through injury the season before, people say how can you question his toughness. In a game that could of decided if Denver made it to the post season, it's hard to imagine that he chose not to play because of his personal goals being reached. Even if so, I feel that Josh McDaniels should of handled it differently. Fine the player for miss conduct and say it is a game time decision. See if his claim is legit as far as the injury and give the player the option to play. Inactivating him without rhyme or a legit reason did not help. You divide a locker room and punish your players, by taking away a weapon they know can help them win. Tony Sheffler was upset in his involvement. You inactivate him too. He is a successful talent and is not parading around like Terrell Owens, so why be so harsh? Now you have to force square pegs into round holes, or trade them. You're ego as a head coach and your personal war with showing who is the boss, may tarnish your excellence as a great game planning and x's and o's coach. Josh McDaniels is flirting with being a great coach who cannot get players to buy in because of his power trip. Maybe if the Broncos can win a championship, he will be considered a great coach with a strong personality and leader. But if he does not, he will be considered a great coach that was too immature, who could not motivate players. Now Brandon Marshall, Peyton Hillis, Tony Sheffler and a few others are all on the block. Players who all flourished under Shanahan. Prepare for the same Bronco fans. The fun yet wildness of the Denver Broncos off season.
This article is
What is the duplicate article?
Why is this article offensive?
Where is this article plagiarized from?
Why is this article poorly edited?

Denver Broncos: Like this team?