Say Goodbye To Say Hello: Florida Should Just Let Them Go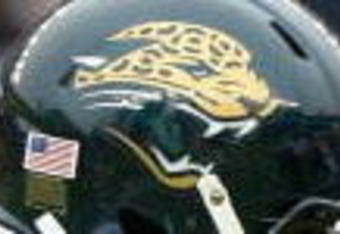 Jim Rogash/Getty Images
California dreamin'! Better yet, dreaming of Los Angeles!
How can you say no when the chance of making big money in a big market comes calling? When the best thing to do for the team is to move because one area just can't support the team. Would fans rather see the team fall apart and no longer exist? Or would they support a logical move that would benefit their team?
This is an old story. A team in one city, though the people of that city love their team, has a stadium that's falling apart and can't sell enough tickets to stay in business in that city and are forced to move. The city starts a movement that will bring the people together but to no avail. They just didn't have the ability to keep them around.
That story played out with the once Brooklyn, and now Los Angeles Dodgers back in 1950-1955 when Walter O'Mally purchased the team and wanted to buy land in New York for a new stadium for his team yet was turned down.
The same scenario happened to the once New York, and now San Francisco Giants. And the once Cleveland, then Los Angeles, and now St. Louis, Rams. Many other teams in other sports can say the same thing. Teams move for the betterment of the franchise.
So as a fan how can you not want the best for your team?
In the case of a new football team coming to Los Angeles, more than likely the Jaguars, the people involved in the organization are thrilled to have a chance at the bigger market which means bigger payroll and possibly bigger season enders, such as the Super Bowl.
I'm sure players would be happy with that result as well.
As a fan of the team however why not say thank you and we're sorry to see you go? These things happen but to act like the franchise isn't being loyal to it's fans, who don't go to see the home games, is foolish. The franchise is trying to keep the team intact. A fan doesn't want to see his/her team disappear do they?
The people in Los Angeles have seen good teams/players come and go plenty of times, it's the nature of the business and they understand that even though that team/player may have been great while it was here them leaving is now an opportunity for an even better team/person to come through. It is also an opportunity for that team/player to do it on their own legs and you need to support them at least for the initial year after their departure.
The teams that do move to Los Angeles, and stay, have been successful and have made money. As for why it may seem like Los Angeles can't keep a football team? The answer is plain and simple.
The city knows how the game is played.
The Coliseum is a great stadium, just ask USC who wants to buy it from the city to make their own improvements. It does need a face-lift however and the city has offered that many times to the Raiders or any other team. But seriously, a new stadium for the Raiders? Or the Rams? Or any other team that isn't towing their end of the line?
Good luck.
In this city you either win or get out. The Lakers are a good example as are the Dodgers. These two teams have never even thought about leaving the city. They treat the city well by being competitive every year and in return the city, and it's people, do for them.
The Los Angeles Angels of Anaheim even changed their name to get in on the mojo, and the bigger market, Los Angeles offers and look at where it has gotten them.
I can't explain the anamoly of the Clippers however.
Overall it is the bad economy that has spurred Los Angeles to build a new stadium, not any particular team. If it wasn't for that Los Angeles would probably be looking at another 10 years of no NFL football and Florida wouldn't be looking for something better!
This article also appears at HeavenlyDevils.com
This article is
What is the duplicate article?
Why is this article offensive?
Where is this article plagiarized from?
Why is this article poorly edited?