Capital Punishment in Philly enough for me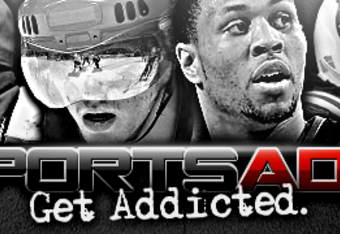 The saying goes, "When you're at the lowest of lows and the only place you can go is up.", well right now, the Philadelphia Flyers are in that position. You all can't and don't feel my pain right now. The last two days or so as a Flyer fan is like complete hell in a handbasket right now. Coaching change getting rid of John Stevens and bringing in Peter Laviolette, then a night later, watching the Flyers get their asses handed to them in every possible aspect of the game tonight. Hell, the mites on ice during the intermission played a lot better than the Flyers. I'd pay to watch them play rather than pay to watch the Flyers right now. High fives to the mites, eh? That's what I call being on the lowest of lows. I feel like when I'm watching this show named the Philadelphia Flyers, I'm wasting two and a half hours of my precious life. Normally, when the Flyers have struggled, I can live with it because I know the Flyers are trying to win and I can look forward to watching the game. Now, I don't even look forward to watching the Flyers play. I just don't. And this is coming from a Flyers fan that's dedicated to this team to another level. There's no ray of hope right now for this team. Bounces don't go our way offensively, like Jeff Carter as of late, defensively, the Flyers look like swiss cheese, and having to do something that no other team has to do, which is having to kill a 9 ****ing minute power play, which resulted in the red light getting a major workout like a 300 pound guy trying to trim down on the belly. Every player in the locker room needs to be ashamed of themselves. My man Mike Richards, who I love, needs to be ashamed of his self, Chris Pronger, the same guy that lashed out and went on a bleeping session earlier this week, needs to be ashamed of his self, Jeff Carter, one of the better snipers in this league who can't score except in the bars, needs to be ashamed of his self. Daniel Carcillo, who gave the Capitals a huge present by giving them a 9 minute power play, needs to be ashamed of his self, Ray Emery, a guy who started off the season well but has fell off the cliff, needs to be ashamed of his self, Keith Jones, a guy who praised Jeff Carter late in the game for playing hard, needs to be ashamed of himself, Jim Jackson, who said good riddance to his stache, needs to be ashamed of himself. You all get the picture, the only ones who shouldn't be ashamed of themselves are Arron Asham, Ian Laperriere and the mites on the ice.

Flyers fans, I don't even want to smell a sniff of you all trying to compare the Flyers firing John Stevens and hiring Violet Thunder situation to the situation that the Pittsburgh Penguins experienced last season when they relieved Michel Therrien of his duties and hired Dan Bylsma, who took his team to the promised land. This Flyers team has far more issues than that team had when they made the coaching change last season. The Flyers confidence is shattered like the face of Matt Bradley after the one punch knockout from Daniel Carcillo tonight. Nobody on that bench looks confident out there. Hell, at least show that you're trying to win and you have some sort of confidence to find a way to get out of that huge rut. At this point, the Philadelphia Flyers have forgotten how it feels to win a game, and I feel the same way. Hell, I almost forgot how it feels to watch the Flyers score a goal. The Flyers scored more goals tonight than they did in the last two games. Whoopdee****ingdoo. Now let's raise the expectations. This team needs to get dirty and have a workman like attitude and get to the front of the net and score dirty goals. Last time I checked, there aren't descriptions on the scoresheet that described how the player scored the goal. It's just the fact that they scored that counts. The Flyers need to do that. They need to take a page from the former Flyer Mike Knuble. This man was dedicated to scoring dirty goal after dirty goal. He'd take one off of his chest, he'd take one off of his legs, hell, he'd take one off of his booty to help the team win the game. The Flyers right now do not have a guy that can do what Mike Knuble did. Scotty Hartnell isn't even close to that category right now. The other guys aren't even close to that category right now. In a losing streak, every player looks and waits for the perfect play to develop right in front of their eyes, and that's now the way it's supposed to be. When you're in the lowest of lows, you have to dig up deep to get out of that hole. You can't expect someone to dig down for you, because they don't know you're there. You have to get out of that hole yourself, other wise, you'll be stuck there in the weeds. Look at Mika Pyorala's goal tonight that snapped the Flyers goalless streak. He was right in front of the friggin' net for crying out loud. That's how you do it. The Flyers need to get dirty, and every guy needs to step in the water and contribute.

Going into tonight's game against the Capitals, you'd think that the Flyers, a team that has been in the wars against them for the last few seasons, would come out aggressive. The first two games in this season series were the two best games in the NHL season by far. However, this game tonight was the best in the NHL for one team, the Capitals. They beat the Flyers like a mule in every aspect of the game. You know when you're team is in a terrible rut when David Steckel snaps a 29 game scoreless streak. You know when you're team is in a terrible rut when Nicklas Backstrom, who is becoming one of the best passers alive, has a passing clinic like none other and torches you for five points. You know when you're team is in a terrible rut when the fans cheer for the mites on the ice and the Hockey News picks you before the season to win the Stanley Cup. Yup, you know it. That's how bad the Flyers have been. I will tell you this right now, the Flyers aren't going to get out of this the easy way. It will take hard damn work to get the job done. Plain and simple. I will tell you this also, a game like this will motivate the Flyers and bring them together like a family. These are the moments in a long, 82 game season, that bring a team together. In a spot like this, guys can ***** and moan and bicker at each other and point the good ole' finger at teammates, but I'll say this right now, the Flyers have too much damn talent to be playing as bad as they are right now. If the Flyers end up winning the Stanley Cup this season, everybody will have no choice but to look at this two day stretch where the coaching change occurs and the bad game the night of the first game for Peter Laviolette happens and it brings this team together.
This article is
What is the duplicate article?
Why is this article offensive?
Where is this article plagiarized from?
Why is this article poorly edited?

Philadelphia Flyers: Like this team?