Top 20 Impact NFL Rookies
Six weeks into the season, there have been early round busts and some surprising late-round picks.
The Rookie of the Year race is heating up. Who will come out a pro bowler and who will be a bust throughout his career?
Here are the rookies who have had the most (positive) impacts on their respective teams.
20. Al Afalava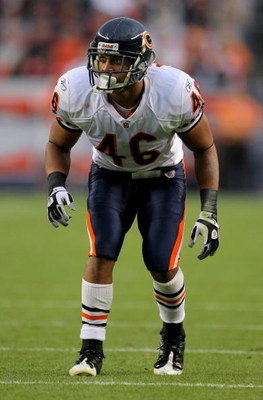 Afalava has made an immediate impact on the Bears D. He has started at strong safety, accumulating plenty of tackles with 22. He also has a sack and four passes defensed.
19. Jonny Knox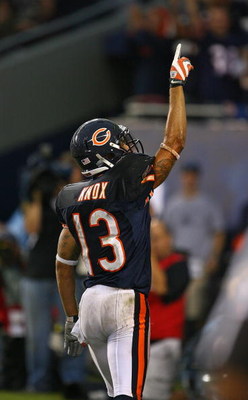 Knox has been one of Jay Cutler's favorite targets. He has caught 14 balls for 190 yards and 2 touchdowns.
To go along with his great play at wide receiver, Knox has given plenty of help on the kickoff returning, averaging over 35 yards per return and taking one to the house.
18. Jason McCourty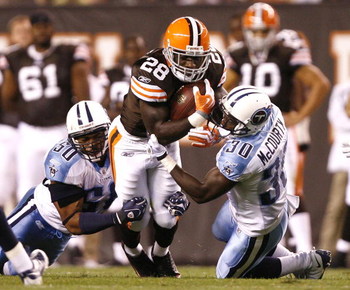 McCourty has been asked a lot for a rookie. With the absence of Cortland Finnegan due to an injury, McCourty has had to start 2 games.
He has 16 total tackles overall, 13 coming in his starts.
17. Glover Quin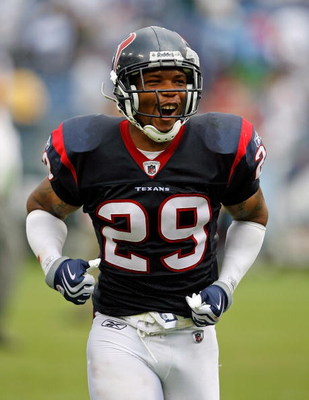 Quin has moved up in the Texans' depth chart to become on of their top corners.
He also leads the Texans' secondary with 21 tackles, to go along with 1 pass defensed.
16. Austin Collie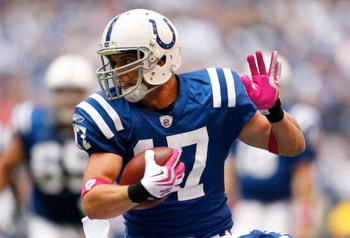 Collie has been and immediate play maker for the Colts.
He has proven to be one of Peyton Manning's favorite targets in the absence of Anthony Gonzalez. He has caught 20 passes for 228 yards and 3 scores.
15. Jerraud Powers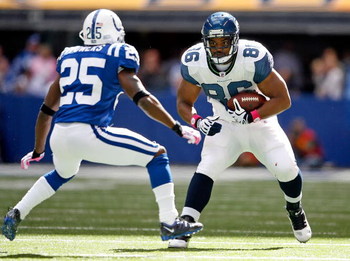 Powers has had a great impact on the Colts' defense. He is their second leading tackler amongst the Colts' corner backs, making 22 tackles and 3 passes defensed.
14. DeAndre Levy
Levy has filled in very nicely for injured Ernie Sims, and is now starting for the Lions. He has 22 tackles on the season, along with a forced fumble and a pass defensed.
13. Mike Wallace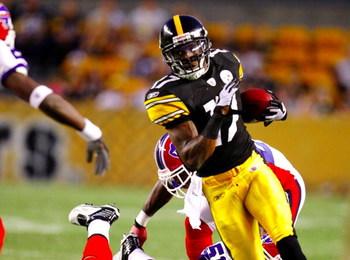 Wallace has been Big Ben's third best target in the Steelers' offense. He has 16 receptions for 246 yards and a score, He also caught for 100 yards against the Bengals.
12. Michael Oher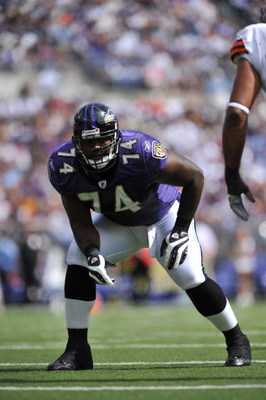 Oher has anchored the Ravens' superb offensive line. The line has made way for 668 rushing yards, 133 per game, and has allowed just seven sacks.
11. Knowshon Moreno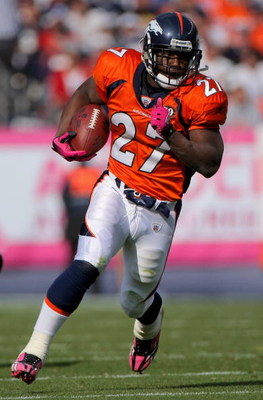 Moreno has solidified himself as the starter in Denver. He has rushed for 337yards and a score, averaging 4.2 yards per carry, while catching six balls out of the backfield for 69 yards.
10. Brian Orakpo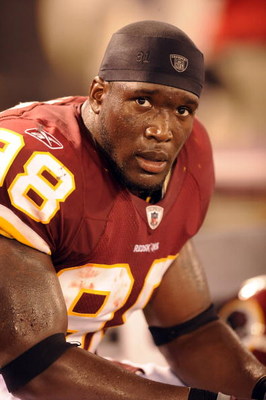 Orakpo is already a starter for the Redskins and has become one of their best defensive players.
He has accumulated 15 tackles and a pass defensed. He has also helped immensely with the pass rush, getting 2.5 sacks to this point.
9. Derek Cox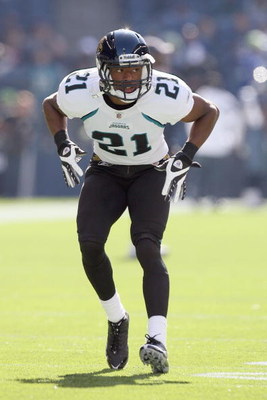 Cox has been great as the starter for the Jags. He is emerging as a great cornerback for them.
He leads the Jags secondary in tackles, with 28, interceptions, with two, and passes defensed, with three.
8. Louis Delmas
Delmas has been sensational in his big role for the Lions. He is tied for the leading tackler in the secondary with 28, and also has a sack. He is a top dog in the Defensive Rookie of the Year race.
7. James Laurinaitis
Laurinaitis has become the Rams' top linebacker and probably their top defensive player overall.
He leads the team with a very impressive 40 tackles, to go along with an interception and a pass defensed.
6. Kenny Britt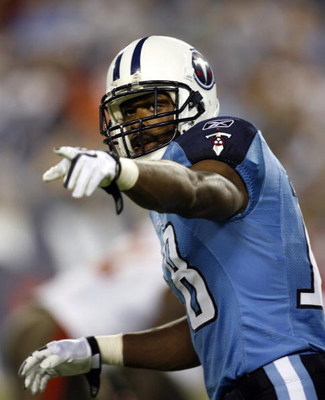 Britt has become a great target in the Titans' passing game.
He is emerging as the big option, standing at 6"3. He has 19 receptions for 289 yards, including a 105-yard performance.
5. Brian Cushing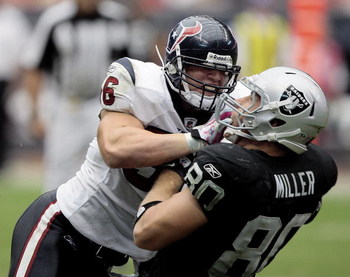 Cushing has been a monster all year. He has already become a premier linebacker. He has 39 tackles, 0.5 a sack, 3 passes defensed, and a safety.
4. Rey Maualuga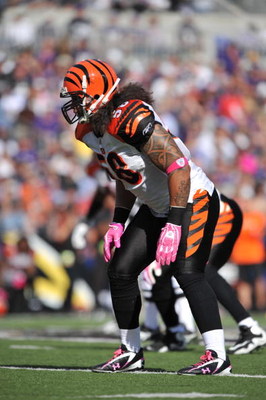 Maualuga has been a key component to the Bengals' sturdy defense. He is already a starter for the team. He's been a do-it-all linebacker, accumulating 27 tackles, 2 forced fumbles, a sack, and a pass defensed.
3. Aaron Curry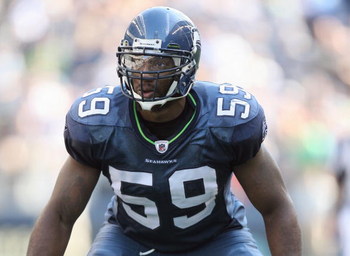 Curry has been beastly for the Seahawks this season. He has emerged as arguably the best player on the formidable Seahawks defense.
He is in major consideration for the Defensive Rookie of the Year. He has filled up the box score with 32 tackles, 2 sacks, 2 forced fumbles, and a pass defensed.
2. Percy Harvin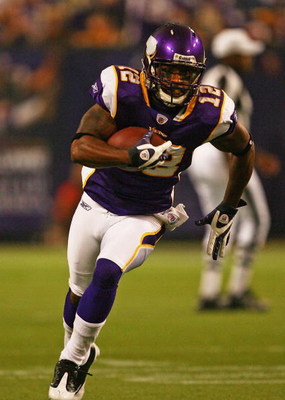 Harvin has been a major asset for the Vikings. Mike Tirico's statement that he's "dynamite with the ball" couldn't be more right.
He has become a big part of the passing game, receiving 18 balls for 233 yards and 2 TD's, but where he has had a huge impact is in the return game.
He is averaging 31.2 yards per kickoff return, including one for a 101-yard touchdown.
1. Mark Sanchez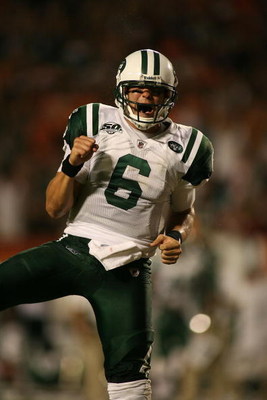 Sanchez has been everything the Jets expected from their top pick and 1000 percent more. He has solidified himself as the the franchise quarterback for a long time.
Sanchez has 916 yards and five touchdowns, but his greatest contribution has been with his leadership.
He always fires up the team throughout the game and just gets the job done. And that's why he has had the greatest impact of any rookie this year.
Keep Reading