College Football Predictions: Week Four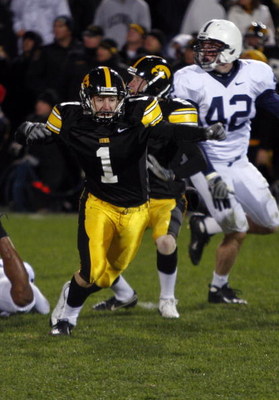 Keep this in mind: Through the first three weeks, a top five team has lost in each week.
Week One - No. 3 Oklahoma lost to BYU
Week Two - No. 5 Oklahoma State lost to Houston
Week Three - No. 3 USC lost to Washington
Which top five team might be upset this week?
Week Four is the start of the Big 10 conference season, along with many other conference matchups.
Iowa travels to Happy Valley, where the Nittany Lions are looking to avenge last year's loss and stay on track for a national championship.
USC also looks to rebound from another stunning loss to a second level Pac-10 team.
No. 4 Mississippi (2-0) vs South Carolina (2-1)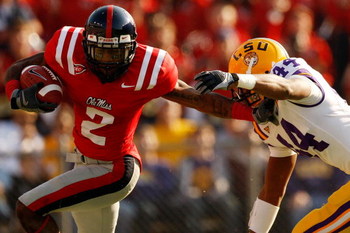 South Carolina beat Mississippi 31-24 last year, but Ole Miss has something to prove. The game will be close, but I think Ole Miss wins 28-23.
Indiana (3-0) vs No. 23 Michigan (3-0)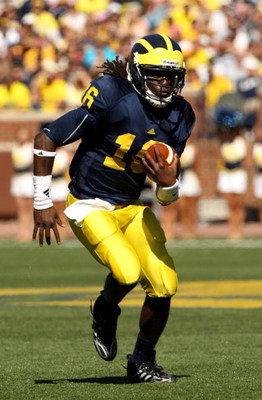 Michigan has owned the Hoosiers for a long time, and it looks like the Wolverines are on their way back. Michigan wins 35-17.
Wake Forest (2-1) vs Boston College (2-1)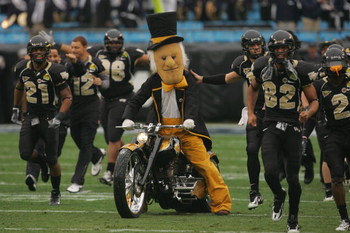 Boston College has taken the last two meetings, but Riley Skinner and the Deacons are looking for their third straight win and seem to be on a roll. Wake Forest wins 24-21.
Rutgers (2-1) vs Maryland (1-2)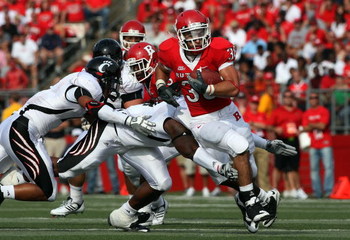 Maryland is coming off a loss to Middle Tennessee for the second straight year. Enough said. Rutgers wins 38-21.
Pittsburgh (3-0) vs North Carolina State (2-1)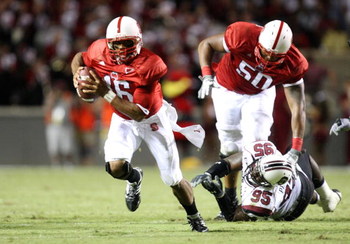 Pittsburgh won the last meeting in 2001. Both teams are poised to do big things this year. I think Russell Wilson and the Wolfpack top Pitt 30-20.
Michigan State (1-2) vs Wisconsin (3-0)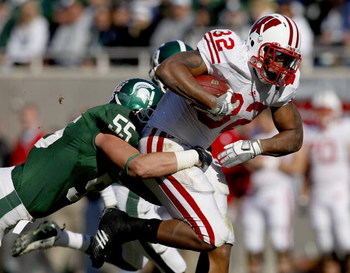 Wisconsin has won five of the last eight meetings, and the Spartans are coming off two straight disappointing losses. Wisconsin wins 27-17.
Notre Dame (2-1) vs Purdue (1-2)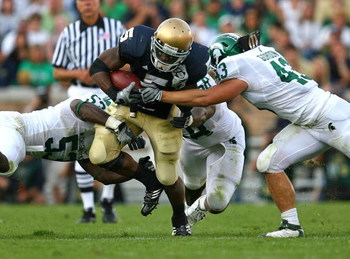 Notre Dame can't afford a loss against a down Purdue team. Despite the turf toe, Jimmy Clausen leads the Irish to a 35-20 victory.
Texas Tech (2-1) vs No. 17 Houston (2-0)
The Cougars are already 1-0 against Big 12 South division teams. They defeated then fifth ranked Oklahoma State 45-35. I think they get past Texas Tech. You probably won't see much defense in this one. Houston keeps rolling 48-45.
USF (3-0) vs No. 18 Florida State (2-1)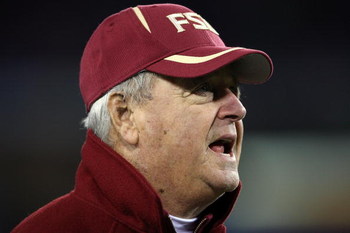 Florida St. has to defend their home turf against a USF team that is looking to become a fixture in the state of Florida. With the loss of Matt Grothe, it'll be tougher for USF tocompete in this game. Florida State wins 33-14.
No. 22 UNC (3-0) vs Georgia Tech (2-1)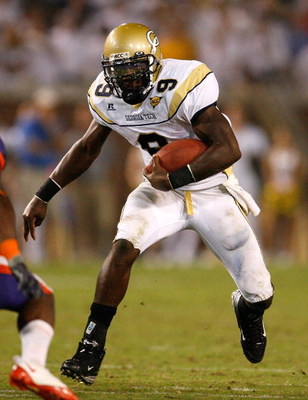 North Carolina beat Tech 28-7 last year. I think the Jackets bounce back from their loss to Miami and win 30-23.
Louisville (1-1) vs Utah (2-1)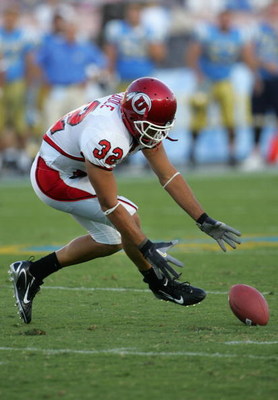 Utah has won the last three meetings, and they're still trying to prove that they are for real. I think they win this one 40-35.
Colorado State (3-0) vs No. 19 BYU (2-1)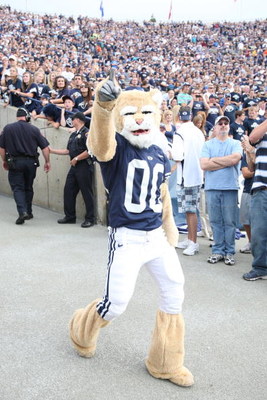 BYU has won the last five meetings. Colorado St. is on a roll, but I think BYU pulls it off and wins 49-35.
Arizona State (2-0) vs 21 Georgia (2-1)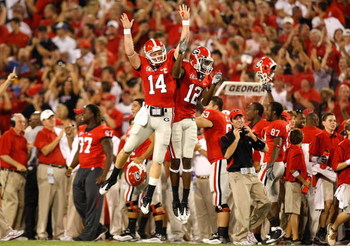 Georgia beat Arizona St. 27-10 last year. The Bulldogs don't have Stafford this year, but they still win. Georgia wins 24-13.
No. 15 TCU (2-0) vs Clemson (2-1)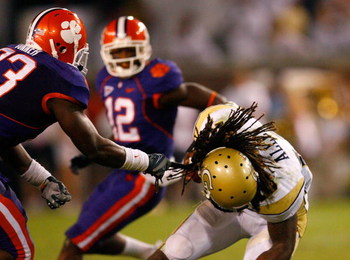 The Horned Frogs go to Death Valley to face the Tigers. I learned my lesson last week when my BYU pick against Florida St. blew up in my face. I'm not making the same mistake twice. Clemson wins 20-14.
Illinois (1-1) vs No. 13 Ohio State (2-1)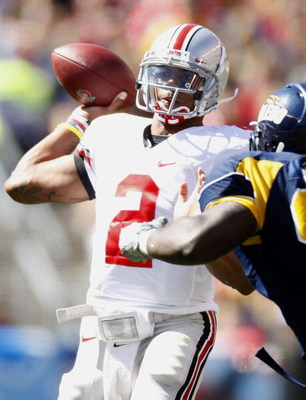 The last time Juice Williams and the Illini went to Columbus, they upset the Buckeyes 28-21. Not this time Juice. Ohio St. wins 28-14.
Arkansas (1-1) vs No. 3 Alabama (3-0)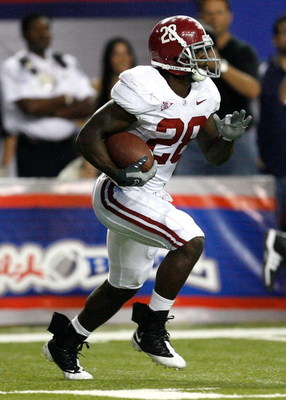 Alabama has won the last two meetings, scoring 41 points in the '07 meeting, and 49 in last year's game. This one will be more defense oriented. Alabama wins 20-10.
No. 6 Cal (3-0) vs Oregon (2-1)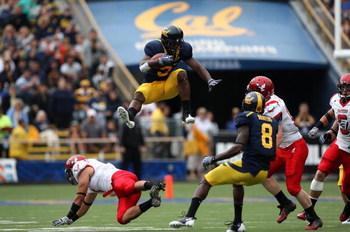 Cal has won the last three meetings. I think the Golden Bears escape Eugene with a 35-27 victory.
Iowa (3-0) vs No. 5 Penn State (3-0)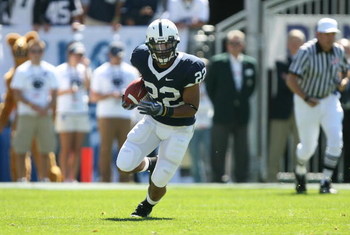 Iowa has won six of the last eight meetings, but Penn State has revenge on its mind. It's a close game, but Penn St. wins, 28-21.
No. 9 Miami (FL) (2-0) vs No. 11 Virginia Tech (2-1)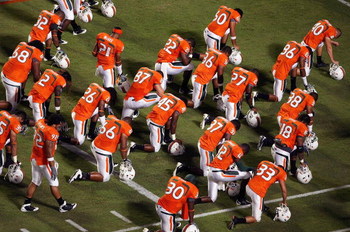 Ok, ok. I'm a believer now. I picked against Miami the first two games. I won't do that again. I can't bet against Jacory Harris this time. The U is back, Miami wins 33-24.
Keep Reading