Some "Locker Room" Talk
September 11, 2009
Here's some "Locker Room" talk...
The Dodgers are the CLEAR winner (on paper) when it came to the "deadline deal". By adding Jim Thome and Jon Garland they plugged up two huge holes, a power bat off the bench and a 5th starter. This is a testament to Joe Torre's influence with the McCourt's. Torre makes Ned Colletti's job easier because the McCourt's value Torre's input and that is a good thing for Dodgers fans because Colletti has a really good baseball mind.
Matt Kemp is the best YOUNG outfielder in MLB. He is a true 5 tool player that is getting better every year, check that, every game. He is the Dodgers MVP this year and should win a league MVP in the future. This kid reminds me of a young Dave Winfield.
The Yankees are ready for post season, but please stop the "Joba Rules". Let the guy go out every 5th day and do what he does best. A-Rod is starting to get locked in as well and THAT is trouble for the rest of the AL.
How good is Derek Jeter? As of tonight (9-10-09) he is hitting  .330, 17 hr's, 62 rbi, .397 obp and .470 slugging percentage. He should be at or near the top of the AL MVP race, along with his teammate Mark Teixeira and Joe Mauer. As I have said before, Jeter is everything a baseball player should be and more. No player on the Yankees works harder then Jeter, who has improved his defense every year since becoming a major league ball player. He has never been linked to any steroid scandle and is the modern day Joe DiMaggio.
The Packers first teams looked the best in the pre season and I fully expect a carry over to the regular season. No team impressed me as much as the Packers. The biggest off season signing was Dom Capers as the Packers new DC. I will venture to say he may have been the best off season pick up for any team and have the biggest impact.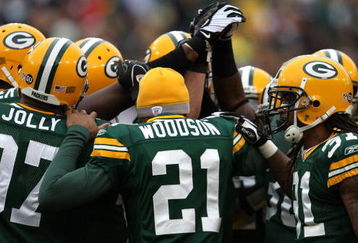 Aaron Rodgers looks like he is ready to become a super star. He is everything you would want in a QB, smart, accurate, strong armed, a leader on and off the field and handles situations with respect and grace. He has that "it" factor that scouts and coaches love. Do you think the 49ers are regretting their decision to draft Alex Smith over this local kid out of Cal? Green Bay fans thank them daily. 
Why is there such a fuss over the "jumbo-tron" at the new Cowboys Stadium? If Jerry Jones wants to have his billion dollar baby get overshadowed everytime a punter hits the gigantic T.V. that's his bad. But I can say this, the NFL will make SURE that thing gets raised up before the Super Bowl which is suppoesed to be played there next season.
Brandon Marshall is a baby. Coming out of Central Florida they called him "Baby T.O." and they were right. He has NO RIGHT to demand a trade. The Bronco organization stood by him with all his legal issues and now he wants out? GOOD LUCK with his attitude, new contract (which reportedly talks have begun) and with the distraction that comes with him to who ever trades for him, if that happens (the Jets are reportedly interested). 
Oh, on a side note I won a "Child Please" T-shirt on twitter thanks to Reebok! I answered their trivia question right first, and they are hooking me up! Thanks Reebok!!
Have a blessed day and remember, what happens in the locker room, stays in the locker room!
Joe
Check me out on twitter: http://twitter/joearrigo
E-mail joe @ joeslockerroom@yahoo.com
Or check Joe's Blog Site: http://joeslockerroom.wordpress.com