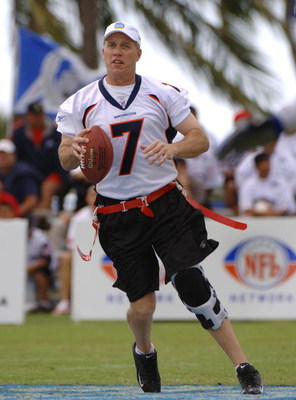 Wow. Since my last one was such a miss. Even though it was my opinion of what a great flawless football team would look like. No one has to agree with me. But I'm going to take another shot at this.
Now you may not agree with the order but these men are the best QB's of the 90's. Some have won a few Super Bowls and some have won none, but that doesn't mean they do not belong here.
#10 Warren Moon
Moon was not only a great QB in the NFL, but the CFL aswell.
#9 Phil Simms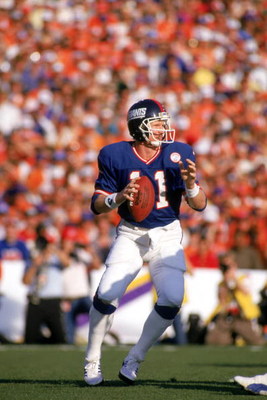 His hay day was in the 80's but he helped the Giants win Super Bowl XXV. With 91 and 92 being just ok years for him. 90 and his final year 93 was really good years. But all together Simms was really good.
#8 Drew Bledsoe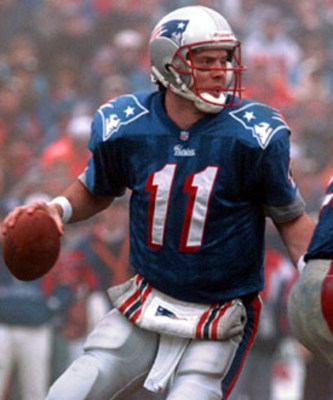 He has the number and even got the the Super Bowl ,but just could not win.
#7 Jim Kelly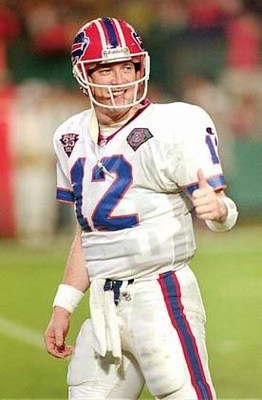 Kelly having great numbers even got the BIlls to four straight Super Bowls, but losing to the NFC East each time Redskins, Giants, and Cowboys twice.
#6 Joe Montana
Even though he did not do much in 91 or 92. His 90, 93, and 94 seasons was good. Having over 3,000 yards passing two of the three years.
#5 John Elway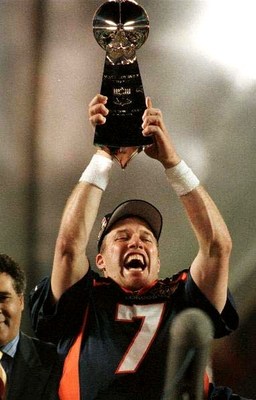 He has the numbers and he finished his career on top winning back to back Super Bowls
#4 Troy Aikman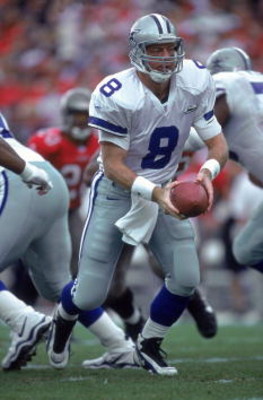 He went to 6 straight Pro Bowls back when they ment something. Super Bowl XXVII MVP and leading the Cowboys to 3 Super Bowl wins in four years.
#3 Steve Young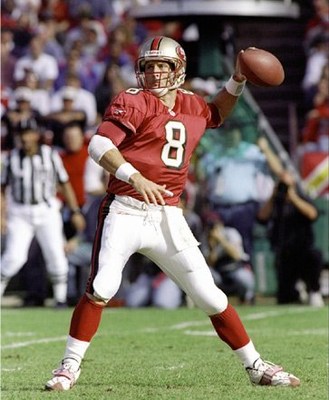 Replacing Joe Montana is not easy but Steve Young did a great job doing so. He went to 7 straight Pro Bowls and a Super Bowl XXIX MVP, and a two time NFL MVP.
#2 Dan Marino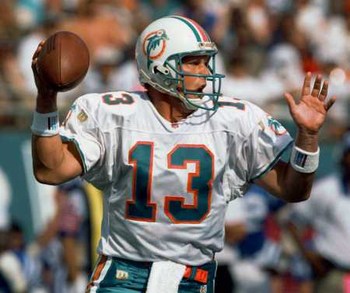 #1 Brett Farve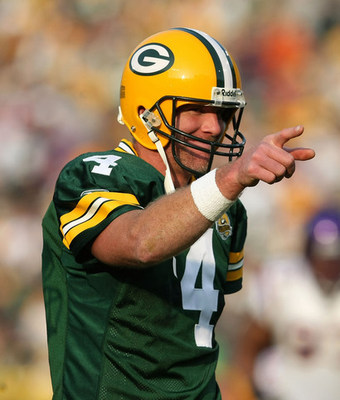 Love him or hate him he is the man. One of only three men to be a three time NFL MVP. Ten time Pro Bowl selections. His numbers speak for themselves.
Keep Reading