The Best and Funniest Tim Tebow Pictures
With Tim Tebow's senior season coming up, the
Gatorsfirst.com
team found it fitting to give a pictorial representation of his career so far...
In the Beginning...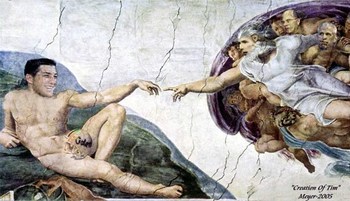 ...and Urban said "Let there be Tebow," and there was Tebow.
In His Likeness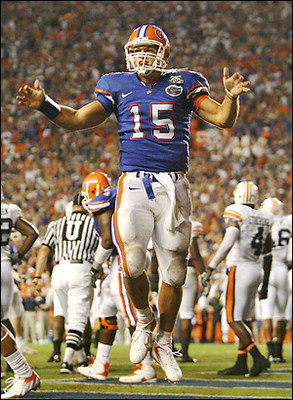 Tebow ascending to the heavens...
Very First Jump Pass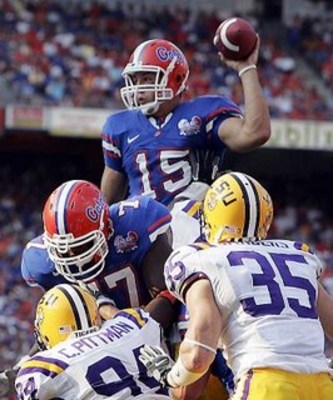 Tebow's famous first jump pass against LSU in 2006
Tebow & Coach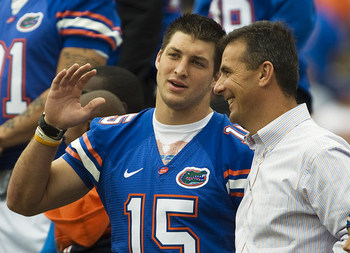 coach Meyer teaching Tim all about what it takes to be a star quarterback
2007 Heisman Trophy Winner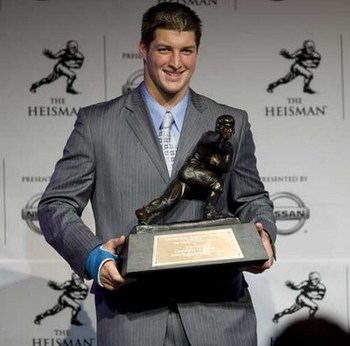 Tim Tebow receiving his Heisman trophy sporting a cast on his broken right arm.
Timmy & Coach with the Heisman
Meyer and Tebow with the Heisman trophy.
Tim Tebow Pajamas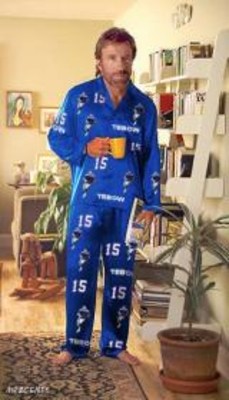 Chuck Norris wears Tim Tebow Pajamas.
The Pledge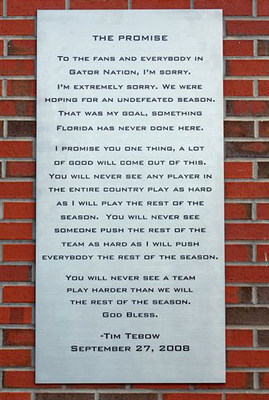 Possibly the greatest pledge in the history of college sports.
Tebow vs FSU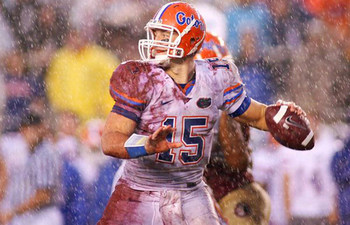 Tebow covered in Seminole blood, and by Seminole blood I mean FSU field paint.
Tebow with Seminole Blood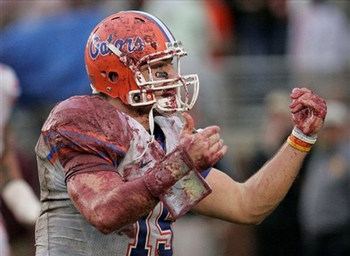 It does look like he was bathing in Seminole blood though.
Tebow Chomp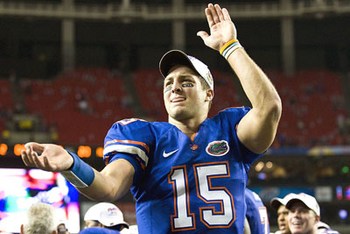 Tim Tebow pumping up the crowd with a serious Gator chomp.
2008 Conference Championship Game
Tim and head coach Urban Meyer after winning the SEC Title.
Jump Pass Against Oklahoma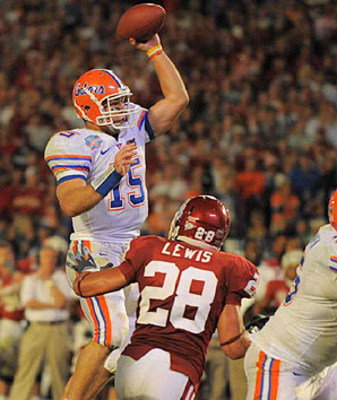 Making sure the jump pass doesn't go out of style against Oklahoma in the BCS championship game.
Tebow 3:16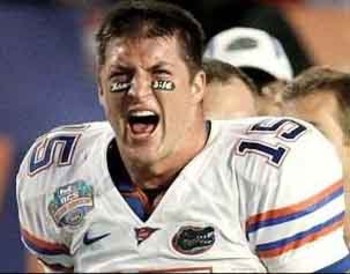 Tim Tebow showing his faith and passion with his John 3:16 eye marks.
Gator Championship Celebration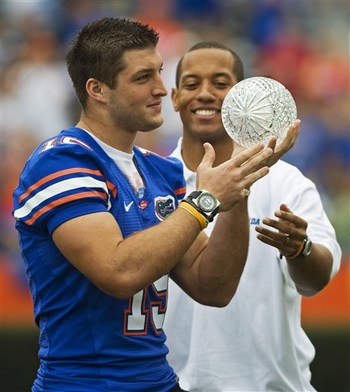 Chris Leak hands the BCS National Championship trophy to Tim Tebow.
Preseason Workouts
Tebow looking ripped in preseason. The man has some air, he might want to look into basketball.
Tebowner for the Ladies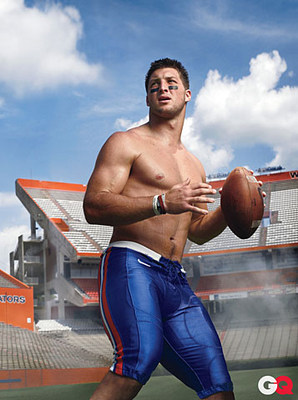 GQ recently did an article and spread about Tim Tebow.
Tebow is Superman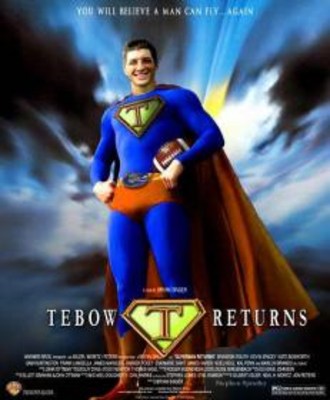 Tebow Returns for another season leading the Gators.
Superman in Action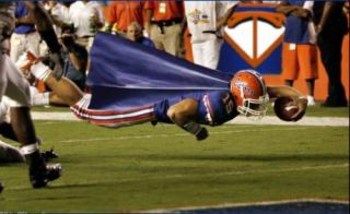 Tebow preforms a Superman touchdown dive.
Superman's Jealous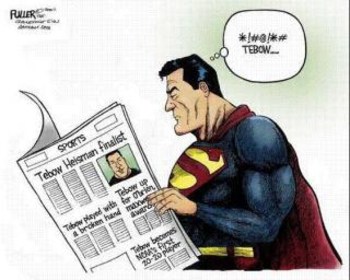 Superman getting a little salty about the whole Tim Tebow situation.
Tebow Action Figure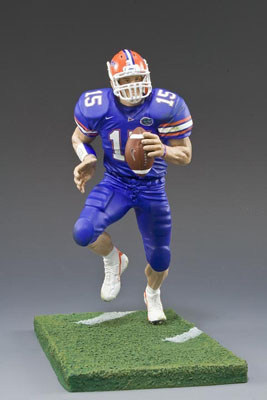 The Tim Tebow six inch action figure, should be closer to 15 inches.
Dr. Tebow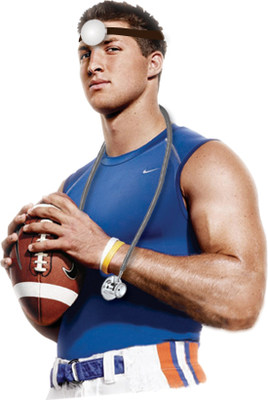 Making fans across the country want to have their children circumcised Doctor Tebow style.
Tebow the Caretaker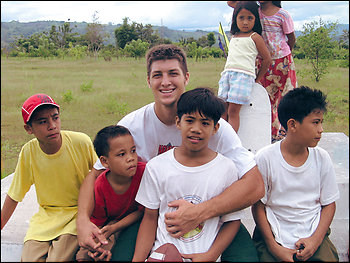 Going back for some missionary and surgery work in the Philippines.
Tim Treebow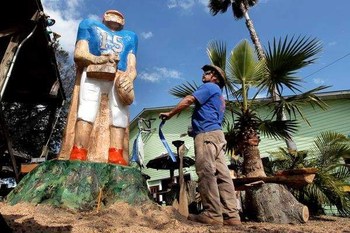 Gators fans get a little excited about their Quarterback.
Keep Reading

Florida Gators Football: Like this team?