How About a Lil' Classic Rock To Get Your NFL Preseason Rolling?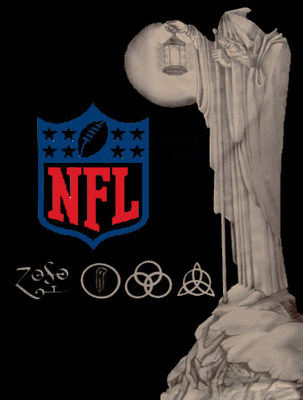 Since this NFL offseason has had more drama and storylines then any movie, perhaps it should also have an accompanying soundtrack. Not purely your stadium rockers blasted through PA systems game after game, but ones that really describe each team's major stories. Some of these teams were obviously easier then others (i.e. the more high-drama teams), however all have a story to tell, so without further delay...
Buffalo—Flirtin' With Disaster (Molly Hatchet)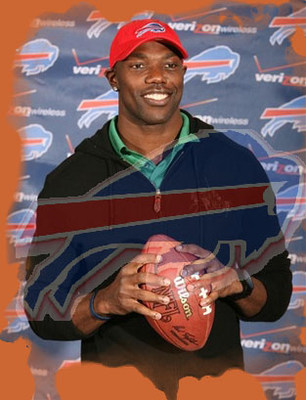 The signing of Terrell Owens constitutes a risk/reward blend you don't often see in teams of Buffalo's market.
After several years where they seemed on the verge of finally getting back to the playoffs, they hope this is the final piece needed to push them over the edge. As long as enough balls go his way and the team remains solid, T.O. should be on good behavior with only a one-year contract.
This is probably the least-solid team he has played on in a long time however and if they hit a slump at any point he could blow up the locker room and get more then a few people (Trent Edwards and Dick Jauron) fired.
Secondary pick—Break on Through (The Doors). With plenty of targets for Edwards now, perhaps this is the year Buffalo breaks through into the postseason.
Miami—Won't Get Fooled Again (The Who)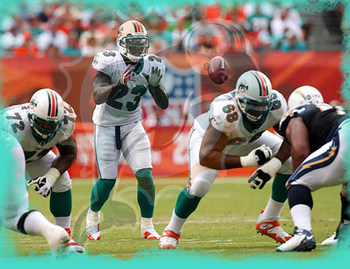 With a massive turnaround from league basement to respectability, the biggest question most have for the Dolphins going into next year pertains to the Wildcat offense.
Will it have the same impact this year as last? Or will teams, having had a full year to prepare, be much better suited to defending the formation, thus hampering the Dolphins Ace in the hole.
Secondary—Don't Look Back (Boston). As a team looking to expand upon last season's positive result the Dolphins need to continue to move forward, and not regress back toward that 1-15 team.
New England—Back in the Saddle (Aerosmith)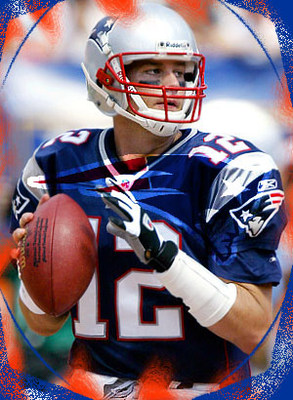 The big story of New England this offseason is the return of Brady. While an 11-5 record is admirable starting your backup quarterback, they were not the offensive powerhouse of the year prior. Any time someone of MVP caliber returns it should have a drastic impact.
Secondary—Running on Empty (Jackson Browne). While Brady's return is great tidings for the team, this is still the oldest NFL team by average age (27.3 years). This has shown itself with occasional injury-bug issues (though often covered by their depth).
They made a few youth-movement oriented moves—will the rest of the veterans have enough juice left in the tank after another full season's rigors?
New York Jets—New Kid in Town (The Eagles)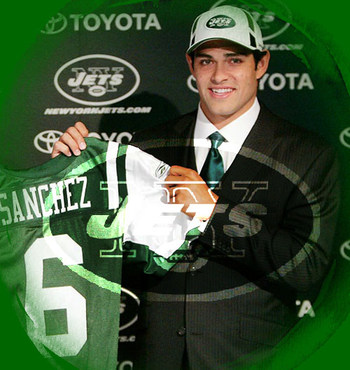 Mark Sanchez is the new "it" guy for the Jets. Right now enthusiasm is swarming around him, and it would not be surprising for him to be named the Day One starter.
The only concern is that the Jets have slightly higher expectations for the season then that other team starting a rookie. The New York/Jersey glare, paired with memories of Ryan and Flacco may dampen fan love for the guy if he goes through the growing pains expected of most rookie quarterbacks.
Secondary—You Can't Always get what you Want (The Rolling Stones). With a long holdout in Leon Washington over more money then the Jets wanted to pay, it goes to show not all players get the contracts they want.
Dallas Cowboys—Nobody's Fault but Mine (Led Zeppelin)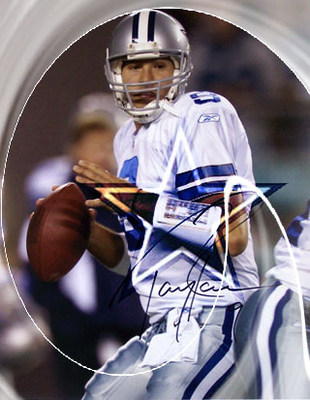 Tony Romo has had all those considered major distractions removed from the team. The reigns to the team and full backing have been given to him. If he succeeds he will gain all the accolades that go with being captain of the ship. If they falter this year, Romo will have no one left to blame but himself.
Secondary—Crossroads (Cream). With any player considered a cancer removed in the offseason this is the year to determine if this coaching staff and core of players is the right one to keep the Cowboys in contention. After a couple years ending somewhat below expectations, and a very finger in the pie owner in Jerry Jones, another off year could see some wholesale changes.
New York Giants—Got Me Under Pressure (ZZ Top)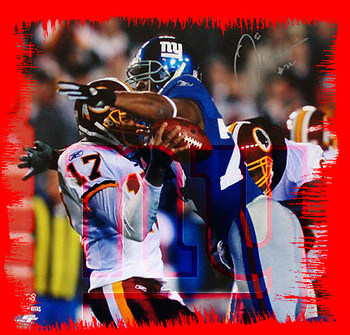 The hard blitzing New York Giants have been a quarterback-pressuring nightmare for a few years now, but with injured players returning to health and new additions, this looks to be the most frightening incarnation yet. It would be a big surprise not to see them among the league leaders in sacks and forced fumbles this year.
Secondary—Money (Pink Floyd). While Haynesworth received the hundred-million dollar contract, Eli Manning's 96 million comes quite close. Yes he is a Super Bowl winner, but there is a difference between 'very good' starter's pay and 'elite' starter's pay. He got the elite pay now he'll have to prove he's among the short list of elite quarterbacks.
Philadelphia Eagles—Born Under a Bad Sign (Cream)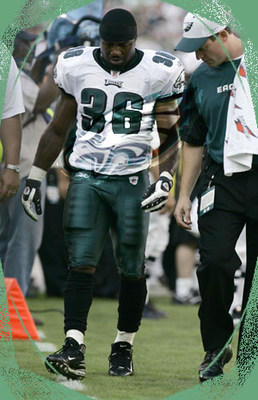 With some of the highest expectations early in the offseason and some key moves (getting a new starting left tackle, some targets for McNabb to throw too, etc.), this team has been among the hardest hit by the injury bug. With several players, including offensive sparkplug Brian Westbrook, banged up before the season even begins, the team will have to be careful the rest of the preseason to avoid chewing up the depth chart before the season is truly underway.
Secondary—Sympathy for the Devil (Rolling Stones). No this is not a Vick Bash, but merely acknowledgement that he is being demonized by many for his actions (shown by the amount of debate just over whether he should be reinstated at all). The relatively quick signing of Vick by a team that is already considered solid (i.e. not a move out of desperation) shows sympathy toward his current situation.
Washington Redskins—I Want it All (Queen)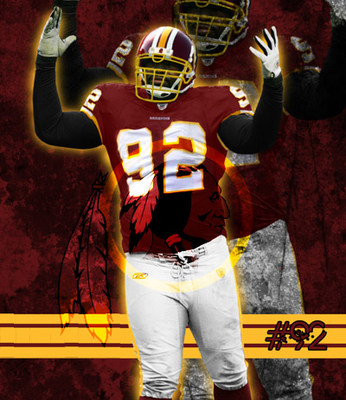 Owner Daniel Snyder is not afraid to drop huge contracts on big names that he thinks will bring success to Washington. While that result has yet to truly pay dividends, Snyder continues to open his wallet anytime there is a player he wants to ensure ends up wearing a Redskins uniform.
Secondary—Take the Money and Run (Steve Miller Band). With such a massive contract to his name, one of the concerns critics have toward Haynesworth is that he will no longer have that carrot of a pick payday dangling in front of him. Will he remain motivated to be the force he can be, or will he take the massive offer and suffer a letdown?
Baltimore Ravens—No Quarter (Led Zeppelin)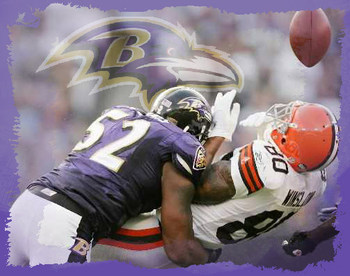 One of the more difficult teams to key on any particular big focus point, this team has made its reputation on being a punishing defense that takes no quarter from its opponents. Led by Ed Reed and the freshly re-signed Ray Lewis this team should continue to lay out its opponents.
Secondary—Slow Ride (Foghat). Contrary to the bruising, punishing defense, the offense of this team is a nose to the grindstone hard working bunch that will never put up electrifying results. Joe Flacco receives great credit for helming a successful team his rookie year, but statistically he put up mediocre numbers. Fortunately that is all that is needed of him.
Cincinnati Bengals—Karn Evil 9 (Emerson Lake and Palmer)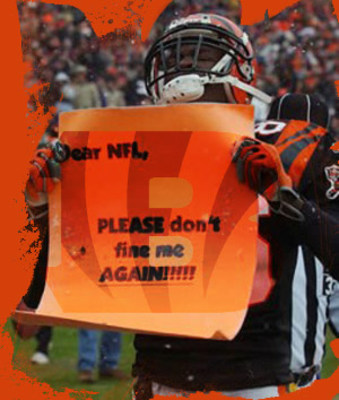 No team befits the line "Welcome back my friends to the show that never ends" like the Bengals. With a freshly minted reality show and a media hog to outpace even T.O. the team may not always have the greatest results, but as an entertainment they're always going to have that spotlight.
Secondary—8675309 (Tommy Tutone). With no last name given, 'Jenny' is as well known for her number as anything else, with Chad used-to-be Johnson changing his name legally to Ochocinco he shares a numerical kinship with Jenny.
Pittsburgh Steelers—Rock Steady (Bad Company)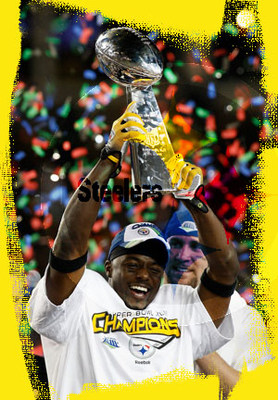 This is a team that has year in and year out put up consistently solid teams that have won or at least competed for championships. While the offensive line may not be so rock steady, this team as a whole is one you can count on for at least one or two postseason wins every year.
Secondary—Peace of Mind (Boston). Of all the various media distractions of the offseason, accusations against Big Ben stand as the one a team would most like to avoid or have go away.
Chicago Bears—Just What I Needed (The Cars)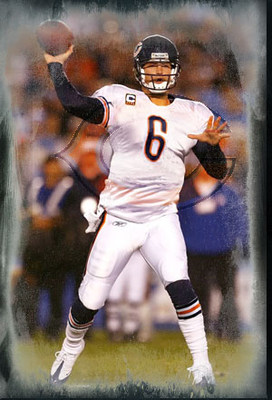 Having been searching for a quarterback they can hang their franchise on for longer then just about any team, Chicago finally has the Pro Bowler they wanted in Jay Cutler. Though they are still considered to lack a few of the necessary pieces around him, Chicago is hoping he can be just what the team was looking for to lead them back into the postseason.
Secondary—Don't Stand so Close to Me (The Police). While they have not directly acknowledged any kind of a spat, it would not be surprising to discover Urlacher did make disparaging comments about Cutler, whose media reputation is not the greatest outside of Chicago and Urlacher one of the NFL's more outspoken players.
Cleveland Browns—Did you Ever Have to Make up Your Mind (Lovin' Spoonful)
While the majority of fans and media feel the decision is essentially already made, Mangini still refuses to name a clear victor in the team's competition for starting quarterback. While he said once the decision is announced that player will unequivocally be 'the guy' for the team, is that true or will he use the late competition as a way to change quarterbacks partway into the season should the announced starter underperform?
Secondary—Bad Medicine (Bon Jovi). With a recent history of Staph infections, including one to receiver Joe Jurevicius that led to a lawsuit, the Cleveland training facility has come under some fire for the conditions that may have led to a increased rate over the rest of the league.
Detroit Lions—Better Days (Bruce Springsteen), Coming Back to Life (Pink Floyd)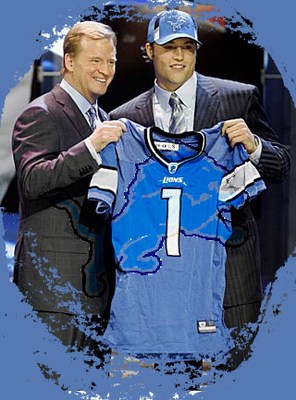 With the Matt Millen era in Detroit at an end, several new key players via draft (Stafford/Pettigrew) or trades/free agency (Larry Foote/Julian Peterson), this does not feel like the same team that went 0-16 last season. They may not be winning the Super Bowl any time soon, but there is the promise of fielding a team that should be at the very least competitive game in and game out.
Secondary—Dream on (Aerosmith). When Kevin Smith said the Lions will make the playoffs this was a bit of a pipe dream. Right now the focus is on rebuilding a wrecked team and getting a few wins in on the board. 4-5 wins is probable 6-7 would be considered a great building block, the 9-7 it would probably take to make a wildcard berth is not going to happen.
Green Bay Packers—Moving on (Bad Company)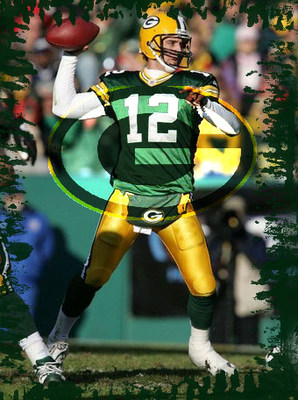 While the team's overall record was underwhelming, Aaron Rodgers had a statistically great season. This coupled with irritation over back-to-back offseasons of Favre retirement drama has helped the Packers fanbase to move past the Favre era. Having a promising outlook with a solid draft and new Defensive scheme also helps.
Secondary—Time is on my Side (Rolling Stones). Averaging out to be the youngest team in the NFL (25.57 years of average age), this is a team that is looking to build itself for a lengthy stay as a playoff contender.
Minnesota Vikings—Wish you Were Here (Pink Floyd)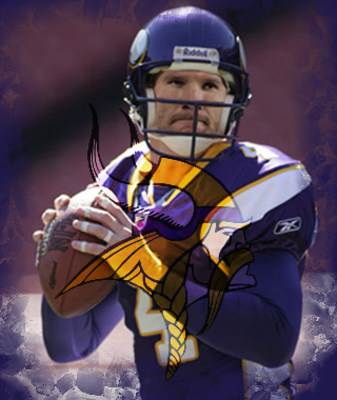 Regardless of the media animosity toward Favre, there would never have been the expressed interest if the Vikings did not genuinely consider him an upgrade over their available quarterbacks. Brad Childress had stated that once Favre said he would stay retired that they had moved on and were not going to look back to him. Fast forward to several weeks later and Favre is shaking hands and signing—it is apparent that regardless of how they acquired him, they wished Favre onto their team.
Secondary—White Rabbit (Jefferson Airplane). While they weren't exactly steroids, the banned substance taken by the Williams duo still was substantive enough to threaten suspensions. Even if it wasn't 'one pill' they certainly fit the description of made larger.
Minor note: The song 'remained the same' but the first song's description was an on the go edit as he signed pretty much the same time I was writing this.
Houston Texans—Time (The Chambers Brothers)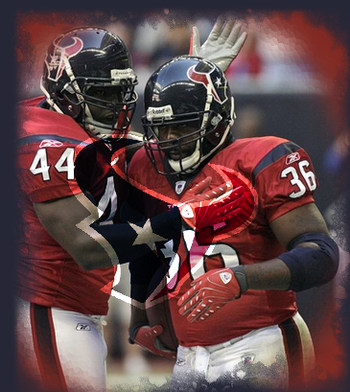 This team now has the pieces it needs to make a serious run at the playoffs. An 8-8 record is no longer considered acceptable with what has quietly morphed into one of the more potent offenses in the league. To fans and ownership the time has come for this team to show up. The only big stumbling block—sharing a division with Indy and Tennessee—four games that do not help the cause.
Secondary—The Weight (The Band). The weight of expectations will finally be brought to bear on Houston. This should be the team to post Houston's first winning record.
Indianapolis Colts—Show Must Go On (Queen)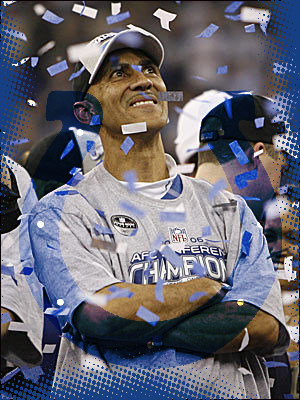 While coach turnover in the NFL is huge, most are mediocre teams coach-hopping for a sparkplug. What is seen less frequently is a great coach on a solid team stepping away because of what he wishes to do off the field. With one of the more knowledgeable, coach-esque field generals in Peyton Manning they should be solid, but it still is a shame to see a great go.
Secondary–Ironman (Black Sabbath). Peyton Manning has the second-longest active games started streak among NFL quarterbacks at 176 consecutive games. That makes him an ironman at the QB spot.
Jacksonville Jaguars–Beast of Burden (Rolling Stones)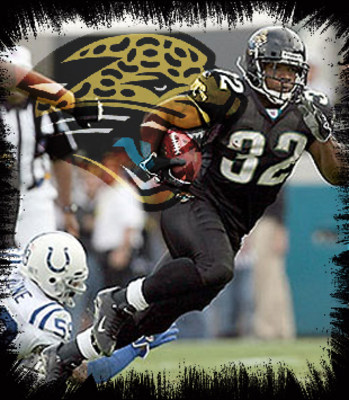 With Fred Taylor now with New England, Maurice Jones-Drew is now the sole workhorse for Jacksonville. With very little else beyond the aging Holt in the way of offensive weapons, this dual-threat RB should place among the league leaders in total touches.
Secondary—Hammer to Fall (Queen). Jack Del Rio gets my vote for 'most likely to be fired this year' among coaches. This is a team that has gone deep in the playoffs before and seems to be on a downturn, not helped by playing in one of the toughest divisions. If they start slow Del Rio could be seeing an early pink slip.
Tennessee Titans—Still the One (Orleans)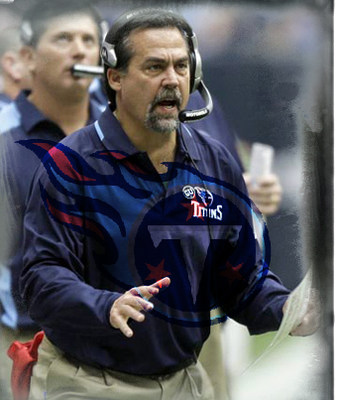 Jeff Fisher is (by a respectable margin) the longest serving coach with a single team. This extended tenure, coupled with a solid team coming off a 13-3 regular season means Fisher will likely be the man behind the Titans for at several more years. His teams have proven to be gritty and something of overachievers, performing above expectations across several seasons.
Secondary—Ballroom Blitz (Sweet). Had to add this one in for the admission that tight end Alge Crumpler looked to improve his game in the offseason by taking dance lessons.
Atlanta Falcons—You Ain't Seen Nothin' Yet (Bachman Turner Overdrive)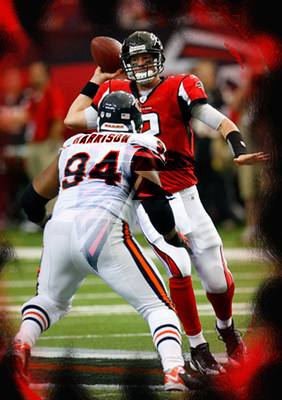 The Falcons pieced together a great 2008 season that allowed them to shake the ghost of that other quarterback they had pinned so much on. With a few more weapons added to help Matt Ryan, expectations are even higher this year, and they are starting to ease into some oddsmakers' Super Bowl lists.
Secondary–Under Pressure (Queen feat. David Bowie). Unfortunately, with added expectations comes added pressure. Joe Flacco is essentially needed to not lose, Matt Ryan will be more integral to the team's success. A sophomore slump could set this team back from the Conference Championship many sportswriters have already placed them in.
Carolina Panthers—Lodi (Credence Clearwater Revival)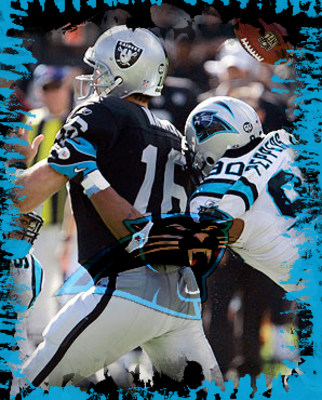 For the second straight year Julius Peppers tried to demand his way out of Carolina, and for the second straight year it has not come to pass. Like that unfortunate traveler stuck in Lodi again, Peppers must remain in Carolina for now.
Secondary—Mind Games (John Lennon). After bowing out of the playoffs by way of a horrible performance by Delhomme, will he look to lead his team thundering back to the playoffs? Or will instead he fall prey to memories of that performance that could shake his confidence as the team's leader.
New Orleans Saints—Roadhouse Blues (The Doors)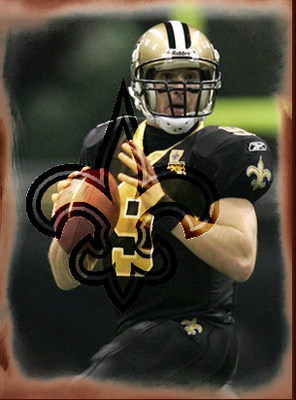 With a 6-2 home record against 2-6 away, this is a team that does not like to be on the road. With optimism surrounding the restructured defense, hope is in place that the Saints will no longer get the blues when playing games one the road.
Secondary—Good Vibrations (Beach Boys). With the preseason under way, early signs point to optimism and good feelings surrounding the 2009 Saints defense, whether that translates to regular season performance remains to be seen but for the time being a good vibe is going around the locker room.
Tampa Bay Buccaneers—Shake it up (The Cars)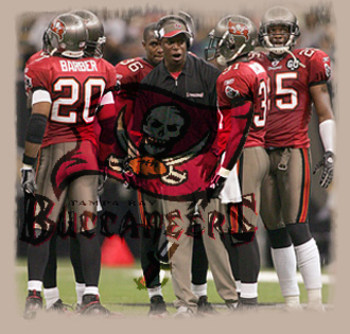 This is a team going through a massive shakeup. The vaunted Tampa 2 defense the team has been so well known for is no more. Several of the defensive mainstays that played that Tampa 2 with them are now gone as well. Also new is their head coach, who has gone about changing the face of the Tampa Bay team (aside from the perennial quarterback questions).
Secondary—Free Fallin' (Tom Petty and the Heartbreakers). While I tried to mostly skew away from opinion, this team is one on my short list for cellar-dweller. A frequent playoff contender they are trying to instill a new system, work with a massive player turnover, and have very little to work with on offense. Put it all together and this team's record could plummet.
Denver Broncos—Communication Breakdown (Led Zeppelin)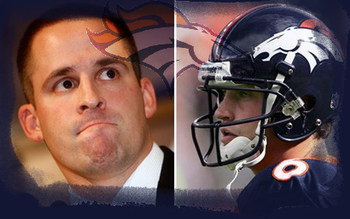 Arguably the top story of this offseason was the rift between Jay Cutler and the Denver Broncos that led to his eventual trade to Chicago. Beyond demanding a trade, it was reported that the two sides were not even speaking to each other for a prolonged period of time because Cutler felt betrayed by McDaniels' pursuit of Matt Cassel. This breakdown in communication resulted in a Pro Bowl quarterback being replaced by Kyle Orton.
Secondary—Money for Nothing (Dire Straits). To the best of my knowledge to head coach has ever been paid as well as Mike Shanahan to not do anything. As long as he does not make disparaging comments about the Denver Broncos he will be paid seven million dollars this year.
Kansas City Chiefs—Who are you (The Who)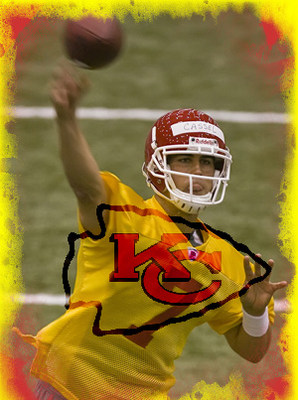 Along with Tampa and Denver the Chiefs underwent a massive personnel turnover in the offseason. With many new faces under Scott Pioli's first offseason, this team will now be helmed by New England's former bench jockey turned starter under fire Matt Cassel who went from the vast array of weapons fielded by New England to a team that traded its most consistent offensive weapon and fields one truly solid receiving threat.
Secondary—Should I Stay or Should I Go (The Clash). Larry Johnson is now singing a different tune. After spending the better part of the early offseason demanding to be traded or cut from Kansas City to seek out a different team, he is now stating his support of the team and that he will work his hardest to be a contributor.
Oakland Raider–Born to Run (Bruce Springsteen)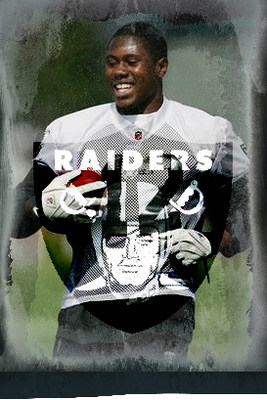 Regardless of your assessment of Darrius Heyward-Bey's potential as such a high draft pick, one thing is sure: the guy is fast. Consistency catching the ball and injury troubles not withstanding he is sure to be among the fastest wideouts playing, and should be a big yards per catch guy.
Secondary—I'm Going Slightly Mad (Queen). Al Davis has taken a lot of criticism his offseason, especially surrounding his first two draft picks, both of which were considered stretches. With a 24-72 record over the last six seasons it has been mentioned that perhaps Al should take a step back from some of the personnel decisions.
San Diego Chargers—Still Haven't Found What I'm Looking For (U2)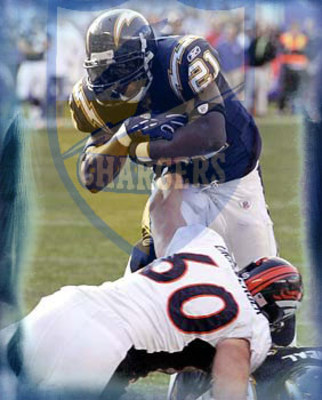 Being chosen as one of the NFL's best teams at the start of each of the last three seasons, the Chargers have made the playoffs every year thanks in part to a divisional decline, however they have to be considered to have underperformed. They can only cite injury concerns for so many seasons before the tune grows old. They break camp in apparently their best health in a long time, so now let's see if they can get to the next step.
Secondary—Everybody's Talkin' (Harry Nilson). One change the team seems to be preaching is not to listen to any prognosticators. Some players admitted part of the slow start last year was some overconfidence with where they were positioned, now the team appears sufficiently humbled by eking into the playoffs at 8-8, and will not let heads swell as oddsmakers continue to look kindly upon them.
Arizona Cardinals—Heroes (David Bowie)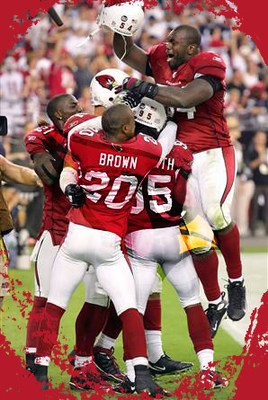 Was the amazing playoff run of Arizona a one-time thing or will they continue as one of the top teams in the NFC? Depsite losing the Super Bowl in the final minutes, what Arizona accomplished last year was considered heroic. Squeaking into the playoffs by way of a weak division, fueled by a quarterback considered ancient by the standards of just about any major sport, they captured lightning in a bottle, now can they hold onto it, or was it just for one day?
Secondary—I want to Break Free (Queen). While he continues to play and put up solid numbers, it is no secret Anquan Boldin wants to be traded to another team. Unfortunately his value with the aerial powerhouse that is the Cardinals offense makes it unlikely he would be moved aside from a major holdout.
St. Louis Rams—No One to Run With ( Allman Brothers)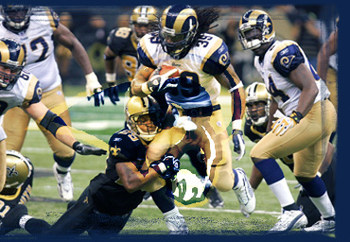 The Rams are at the early stages of what is likely to be a sizeable rebuilding process. With the last major piece of their 'greatest show on turf' days going to Jacksonville and an injury prone quarterback already nursing a busted finger, Steven Jackson is once again going to find himself nearly the only source of offense on this team, with no one else to take the defensive pressure off.
Secondary–What is and what should never be (Led Zeppelin). The reality of what is the St. Louis receiving corps is an array of what should never be with a team whose passing attack was once comparable to New Orleans and Arizona of last year. Losing age and salary by way of Holt's new team is fine, but they had little behind him and no one to replace him.
San Francisco 49ers—I Won't Back Down (Tom Petty and the Heartbreakers)
This works twofold, one is because of the hard edged Singletary coaching the team and not willing to bust a few heads to get the job done. More noticeable is the impasse between Crabtree and the 49ers who are essentially in the midst of seeing which side will flinch first in Crabtree's holdout for a contract representative of going 5-6 positions higher on the draft board.
Secondary–Hard to Handle ( The Black Crowes). While this certainly could apply to Crabtree, this actually stems from the fact that San Francisco led the league in fumbles last season with 16 as a team. Holding onto the football is a fundamental that someone of Singletary's discipline will not ignore.
Seattle Seahawks—Alright Now (Free)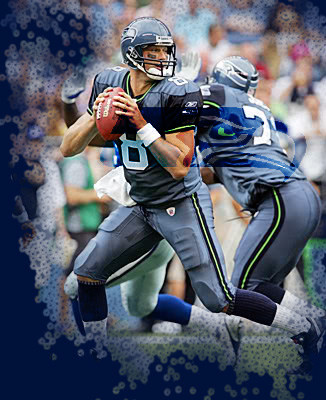 The key to Seattle's season is Matt Haselback returning from injury. The hope is that after his share of injury problems over the years that he is now alright and ready to give the team a full season at 100 percent. If he is then the Seahawks with some interesting new pieces added could be a respectable team. If he is not his once Pro Bowl self then the team could be looking at a tough year.
Secondary—What's your name (Lynryd Skynryd). Okay, it's a stretch but ahh well. New wideout T.J. "Hoosh" has perhaps the longest and most difficult to spell non-hyphenated name in any of the major sports right now.
Keep Reading

San Diego Chargers: Like this team?