2009 Detroit Tigers Salary Pie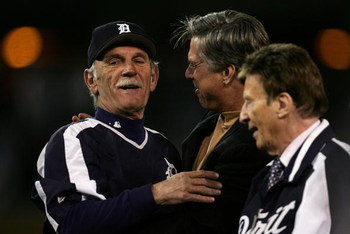 Mmmm, salary pie. What? No pie? No whipped cream either?
Perusing the Detroit Tigers page on Cot's Baseball Contracts, the web's clearinghouse for MLB salary inquiries, is a troubling activity.
The Tigers have the fifth highest team salary in baseball, but seem to get the most production from players in the lower brackets. I realize that the major league minimum ($390,000) is greater than the lower range of the highest US tax bracket ($372,950), but you get the idea.
With an opening day team salary of about $115 million, plus $13.6 million owed to Gary Sheffield, as well as an extra $3.6 million added in the Jarrod Washburn trade, the Tigers will spend about $132 million on major league players this season.
Dead weight contracts pollute the Tigers organization, and in most cases, will continue to do so for years. Here is a look, player-by-player, at their piece of the salary pie for this season and those to come.
If you've never checked it out, Cot's Baseball Contracts is an excellent source for MLB contract related inquiries. It is the source of all the information in this slideshow. Enjoy!
Magglio Ordonez - $18 Million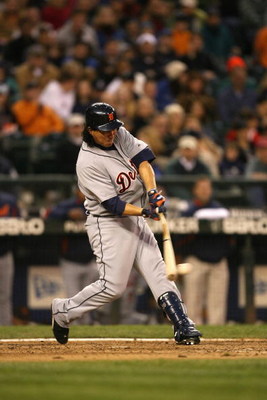 2009 - $18,000,000 or 13.6% of total team salary
2010 - $18,000,000 Vesting Option or $3 Million Buyout (Read Below)
2011 - $15,000,000 Vesting Option with no buyout

Right off the bat, we arrive at the most interesting salary case on the roster. Magglio is no longer the player he was when this contract looked like a bargain.
Mag's vesting option for 2010 has been widely publicized. With 135 starts, or 540 plate appearances in 2009, the option vests. Also, a combined 270 starts or 1,080 plate appearances over the two season span of 2008 and 2009 will result in the contract vesting.
Basically if he steps to the plate 84 more times this year, the $18 million option for 2010 automatically vests.
Needless to say, paying Ordonez $18 million in 2010 is not something the Tigers are ecstatic about. But what are they to do?
The window to release Magglio shut when he started hitting well in the past few weeks. Releasing him now, even more so than earlier in the season, would certainly result in a grievance filed by his agent Scott Boras, which in all likelihood would cost the Tigers money, though maybe not the full $18 million.
Trading Magglio will not happen, nor will he be claimed on waivers.
The Tigers could go back to benching him, but that too could result in a grievance. Even playing in a platoon, Mags should get close to the required number of plate appearances.
Perhaps the best solution is a convenient disabled list stay? Otherwise, the Tigers will have about 10-15 percent of their 2010 team salary wrapped up in a single player with quickly diminishing skills.

Magglio also has a vesting option for 2011. The option vests in a way similar to his 2010 option. Due to his limited play this season, the Tigers should have no problem limiting his plate appearances to prevent that 2011 option.
Miguel Cabrera - $15 Million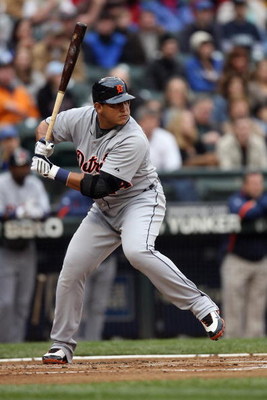 2009 - $15,000,000 or 11.4% of total team salary
(Top 2 players --- 25%)
2010 - $20,000,000
2011 - $20,000,000
2012 - $21,000,000
2013 - $21,000,000
2014 - $22,000,000
2015 - $22,000,000
Cabrera signed the richest contract in Tiger history before he even played his first game in Detroit. He signed his eight year, $152.3 million deal during Spring Training 2008.
So far, so good on this deal. Big Miguel has been the most productive and indispensable Tiger in his time in Detroit. The big question mark with a long-term deal like this is health. Will Miguel still be producing at his current pace in 2015 at the age of 32? For the Tigers sake, he better be.
Gary Sheffield - $13.6 Million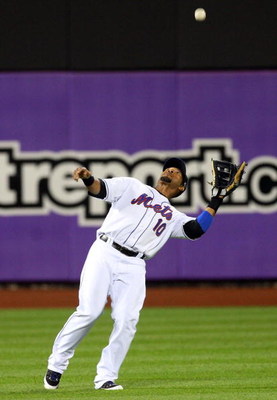 2009 - $13,610,000 or 10.3% of total team salary
(Top 3 --- 35.3%)
Even though he's wearing a Mets uniform, the Tigers are paying his $14 million salary this season, minus the league minimum. The Tigers released the newest member of the 500 Home Run Club prior to the season when he was sitting on 499.
Jeremy Bonderman - $12.5 Million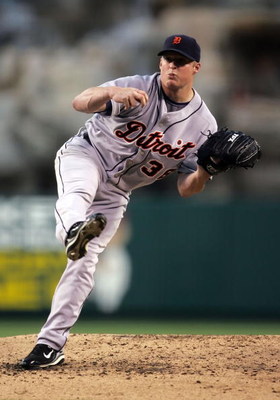 2009 - $12,500,000 or 9.5% of total team salary
(Top 4 --- 44.8%)
2010 - $12,500,000
Bonderman has made only one start this season. If he can come back and pitch in relief, some value might be squeezed out of his arm this year. Hoping for a 2010 return might be a bit more realistic, but it looks like this deal is not going in the Tiger's favor.
This deal is another great example of the risk of giving pitchers big contracts. Injuries seem to take a toll more often than not.
Carlos Guillen - $10 Million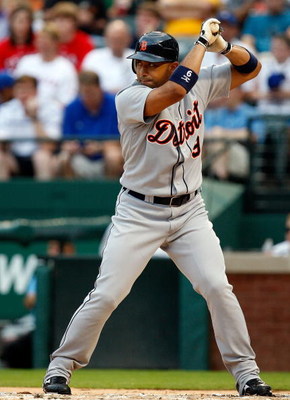 2009 - $10,000,000 or 7.6% of the total team salary
(Top 5 --- 52.3%)
2010 - $13,000,000
2011 - $13,000,000
Just five players make up more than half of the team's payroll.
One is no longer with the club.
Another has been hurt all year.
A third has been in a year-long slump.
And finally, Carlos missed two-and-a-half months.
This goes to show how risky long-term contracts are for older players and pitchers.
Of the biggest contracts on the team, besides Cabrera, Carlos might be the most trade-able. If he can prove this season that he can still hit, a team might be willing to take on his hefty salary for the next two years. On the flip side, if he hits well, why would the Tigers trade him?
Dontrelle Willis - $10 Million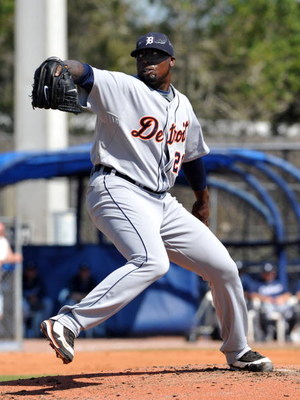 2009 - $10,000,000 or 7.6% of total team salary
(Top 6 --- 59.9%)
2010 - $12,000,000
Continuing the trend of high contracts producing very little, Dontrelle has struggled for years with control, and now anxiety issues. Once again, it's a long shot for the Tigers to get any value out of Dontrelle this season or next.
Nate Robertson - $7 Million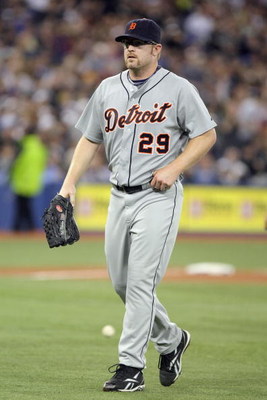 2009 - $7,000,000 or 5.3% of total team salary
(Top 7 --- 65.2%)
2010 - $10,000,000
What does Nate Robertson get for giving up 18 earned runs in 21 innings? Why a $3 million dollar raise, of course. Being one of baseball's best people doesn't guarantee anybody a job. Don't be surprised if we've seen Nate's last big-league pitch. Gum time is over.
Brandon Inge - $6.3 Million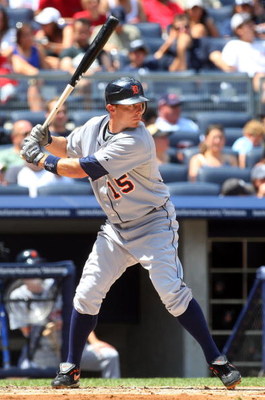 2009 - $6,300,000 or 4.7% of total team salary
(Top 8 --- 70%)
2010 - $6,600,000
Fan favorite Brandon Inge's current contract looked like a ridiculous waste of money at this time last season. A return to third base has seemed to help him back to the high production level he was on prior to inking his four year extension in 2007.
Inge made his first All-Star team last month, being voted in by the fans in the Final Vote, and he participated in the Home Run Derby. The longest- tenured Tiger has struggled since then, hitting just his second home run Friday, a ninth inning walk-off against Kansas City.
It certainly appears that Inge is in position to be offered another contract extension after 2010, perhaps a contract that will allow him to finish his career with the only team he has known.
Placido Polanco - $4.6 Million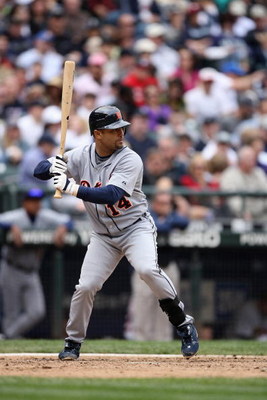 2009 - $4,600,000 or 3.5% of the total team salary
(Top 9 --- 73.5%)
In his first season with Detroit, Placido was locked-up in what turned out to be a very team friendly four-year contract. It'll be interesting to see how the Tigers approach resigning Polanco. By talent, Placido is the best option internally. His cost will be the determining factor in his immediate future as well as the future of prospects such as a Scott Sizemore, rumored to be a possible replacement.
If Placido is offered arbitration, the Tigers could receive a second round pick as compensation, if he signs elsewhere, as he currently projects as a Type B Free Agent.
The compensation system is described here, with a link to current Elias Rankings: http://www.mlbtraderumors.com/2009/06/elias-rankings.html
Brandon Lyon - $4.25 Million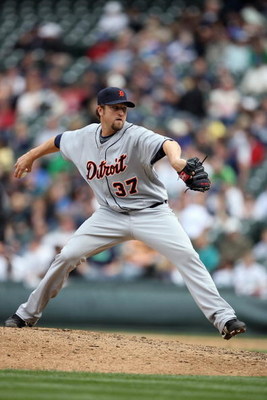 2009 - $4,250,000 or 3.2% of total team salary
(Top 10 --- 76.7%)
After struggling at the beginning of the season, Lyon has begun to pitch excellently. Since June 1st, Lyon has a 1.07 ERA, and a .169 opponent's batting average.
This new-found success will surely increase teams' interest in him this offseason, perhaps pricing him out of the Tigers' range. But can the Tigers afford to lose one of the few consistent pieces of their bullpen?
As a projected Type B Free Agent, perhaps the Tigers will offer Lyon arbitration. If he accepts, they will have him for another year with a decent raise. If he declines, the Tigers would receive a compensatory pick at the end of the second round.
Justin Verlander - $3.625 Million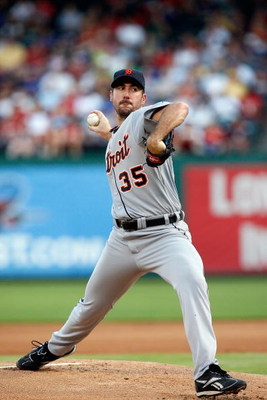 2009 - $3,675,000 or 2.8% of total team salary
(Top 11 --- 79.5%)
2010 and 2011 - Arbitration Eligible
If Dave Dombrowski's history has taught us anything, we should be on watch for a Justin Verlander contract extension. Under team control for two more years, the Tigers would like to lock-up their ace for the long term. As a candidate for the Cy Young this year, Verlander is likely to command a large raise in arbitration this offseason anyway.
Jarrod Washburn - $3.6 Million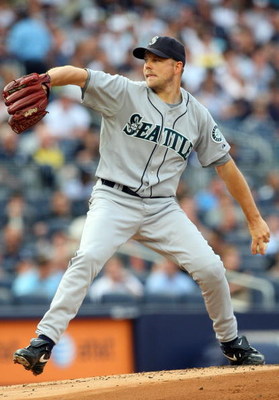 2009 - $3,600,000 or 2.7% of the total team salary
(Top 12 --- 82.2%)
A free agent after the season, Washburn and the remaining $3.6 Million on his contract were acquired at the trading deadline. Jarrod's salary for this season in total was $10.35 million.
Will the Tigers try to resign Washburn? If his performance the rest of the season is close to the gem he pitched on Friday, they'd be foolish not to attempt to. But then again, with Jarrod just turning 35, anything over a one year deal would be risky.
As a Type B Free Agent, if he is offered arbitration, the Tigers could pick up a second round pick if he walks. If he accepts, the Tigers would be on the hook for what could be a large salary.
Curtis Granderson - $3.5 Million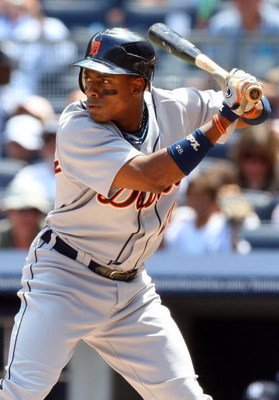 2009 - $3,500,000 or 2.65% of total team salary
(Top 13 --- 84.8%)
2010 - $5,500,000
2011 - $8,250,000
2012 - $10,000,000
2013 - $13,000,000 Club Option or $2,000,000 Buyout
The Tigers are counting on Granderson and Cabrera forming the core of this team into the next decade. Curtis signed his long-term contract prior to the 2008 season, ensuring that he will be patrolling spacious Comerica Park center field for years to come.
His 2013 club option for $13 million will become an option for $15 million if Curtis finishes in the top five in the MVP voting in 2011 or 2012. It will become a $14 million option if he is elected, or a $13.5 million option if he is selected to an All-Star team in those two seasons.
Gerald Laird - $2.8 Million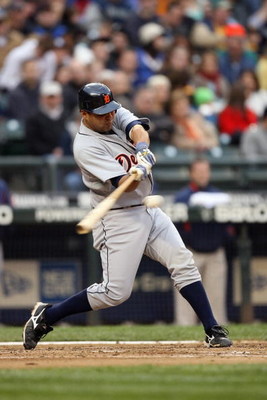 2009 - $2,800,000 or 2.12% of total team salary
(Top 14 --- 86.9%)
2010 - Arbitration Eligible
Eligible for arbitration for the last time this season, Laird is likely to receive a decent raise. An unsung offseason acquisition by Dave Dombrowski, Laird is currently throwing out 43 percent of prospective base-stealers.
Laird's offensive struggles have recently opened playing time for Alex Avila behind the plate, but having the defensive-minded Laird play at least in a platoon with Avila next season is likely to be in the Tiger's plans.
Fernando Rodney - $2.7 Million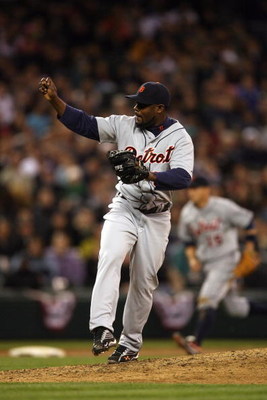 2009 - $2,700,000 or 2.05% of total team salary
(Top 15 --- 89.0%)
The Tigers closer, Fernando has piled up 24 saves in 25 chances so far this season. While the Tigers do have some "closers in waiting" including Ryan Perry and possibly Joel Zumaya, there is no clear replacement for Fernando within the organization for next season.
A projected Type B free agent, with a chance at becoming a Type A, Fernando figures to be a popular topic for Tiger rumor fans this offseason. If he remains a Type B, the Tigers will receive a second round pick as compensation if he is offered arbitration, but declines and signs elsewhere. If he becomes a Type A, the Tigers could receive the first round pick of the team that signs him, as well a pick at the end of the first round.
Being a Type A would reduce his value to many teams that would not want to part with a first round pick, and could result in his return to Detroit in 2010.
Marcus Thames - $2.275 Million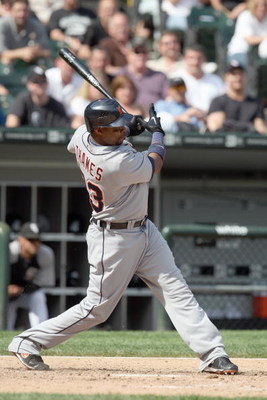 2009 - $2,275,000 or 1.72% of total team salary
(Top 16 --- 90.68%)
2010 - Arbitration Eligible
Like Gerald Laird, Marcus is arbitration eligible for the final time this offseason. Unless the Tigers decide to not tender him a contract, or trade him, Marcus will be a Tiger next year. Marcus is looking at a raise from his 2009 contract.
Although he is rarely a starter on opening day, Marcus always seems to find at bats and contribute his power to the line-up. Look for him to continue that into at least next season with Detroit.
Edwin Jackson - $2.2 Million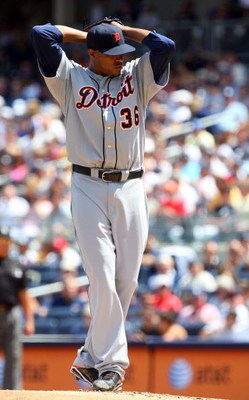 2009 - $2,200,000 or 1.67% of total team salary
(Top 17 --- 92.35%)
2010 and 2011 Arbitration Eligible
With two more seasons under team-control, the soon-to-be 26-year-old Jackson figures to remain an important part of the rotation for years to come.
Jackson's excellent debut season with Detroit will result in more money in his pocket this offseason. Being just his second-year of arbitration eligibility, however, he figures to come in well below market value. Don't be surprised if Dombrowski tries to lock him and fellow arbitration-eligible ace Justin Verlander to long-term contracts as soon as this offseason.
Bobby Seay - $1.3 Million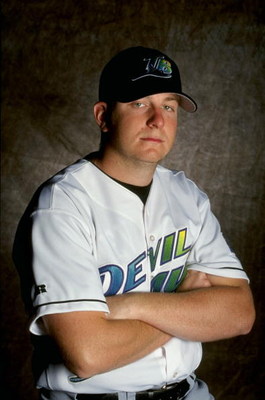 2009 - $1,300,000 or 0.98% of total team salary
(Top 18 --- 93.3%)
2010 - Arbitration Eligible
Now in his fourth year with Detroit, Seay sees plenty of action coming out of the Tigers bullpen. Originally drafted by the White Sox with their first round pick in 1996, due to a loophole in the amateur draft rules, he became a free agent and signed a contract with the newly formed Devil Rays organization.
Although he didn't live up to the expectations of a number 12 overall pick with Tampa Bay, he has found a home in Detroit. With one more year of arbitration eligibility, Seay should be back next season.
Apparently Getty has no pictures of Seay with Detroit, so enjoy the old Devil Rays uniform.
Rick Porcello - $1.2 Million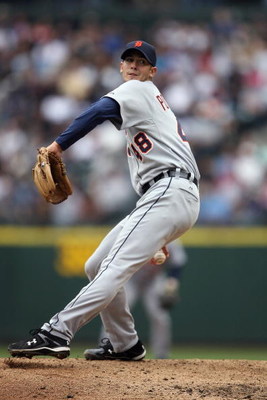 2009 - $1,200,000 or 0.9% of total team salary
(Top 19 --- 94.2%)
2010 - $1,025,000
2011 - $1,536,000 Club Option
2012 - $1,344,000 Club Option
When Porcello fell to the Tigers with the 27th overall pick in the 2007 amateur draft, it wasn't for lack of talent. Rick's agent, Scott Boras, was asking beaucoup bucks for his talented high school ace. Porcello's first professional contract was a major-league contract with $7.285 Million guaranteed, including a hefty $3.58 million signing bonus.
Adam Everett - $1 Million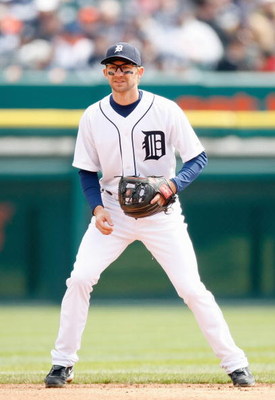 2009 - $1,000,000 or 0.76% of total team salary
(Top 20 --- 95%)
A quiet free agency acquisition this past offseason, Everett has split time with Ramon Santiago at shortstop this year.
It is likely the Tigers will try to bring back Adam, who projects to be neither a Type A, nor Type B free agent, meaning the Tigers will receive no compensation should he sign elsewhere.
The Last Slice
While 95 percent of the total team salary is split between 20 players, the remaining five percent is shared by the rest. Many players have contributed this season earning less than $1 Million.
Some of these players have been with the big league club all year, such as Ramon Santiago, Armando Galarraga, and Zach Miner.
Others have been called up to play when injuries or other moves have occurred. These are players who have split time with Detroit and Toledo or another minor league affiliate. These include Clete Thomas, Ryan Perry, Alex Avila, Freddy Dolsi and Jeff Larish.
Ramon Santiago - $825,000
Matt Treanor - $750,000
Joel Zumaya - $735,000
Earning Below $500,000:
Zach Miner
Armando Galarraga
Ryan Raburn
Freddy Dolsi
Jeff Larish
Clete Thomas
Eddie Bonine
Ryan Perry
Keep Reading

Detroit Tigers: Like this team?