Ranking Baseball's Organizations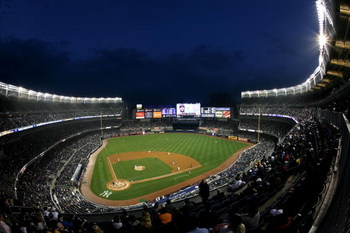 Here I've attempted to rank all the MLB organizations and how good of a job they do. This is based on how good of shape the organization as a whole is in, not weekly power rankings, and not who has the best roster on paper.
Factors that I considered while writing this included financial health, player development, and how well run the team appears to be. I have no formula; this is, for the most part anecdotal. So Enjoy. And if you hate it, let me know with a comment (and if you love it too)
30. New York Mets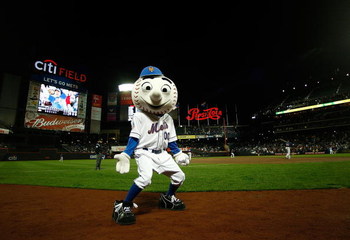 The 2nd highest payroll in baseball will not get the Mets a playoff spot, or a .500 record. While the team has been stricken by injury, Omar Minaya has not done a good enough job to deserve his recent extension. Despite dropping big money on Johan Santana, Francisco Rodriguez, and others, the team seems to never perform at expected levels.
Delgado isn't getting younger, and some are thinking Reyes has already hit his ceiling. The Mets are essentially the Nationals with an extra $150 million. While they'll never have the worst record in baseball, the Mets are undoubtedly one of the worst run organizations in baseball.
29. Washington Nationals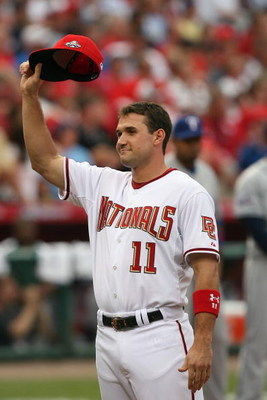 To say the 'Natinals' are down at the moment is an understatement, though they're existence as the Expos weren't exactly glorious either.
The biggest issue on the Nationals plate is pitching phenom Stephen Strasburg. Obviously, singing him would be a plus, but grossly overpaying for him could financially cripple the team's ability to spend, especially if he busts. I don't know how much Boras can get for his number one guy, but anything more than $25 million would definitely be a mistake for the team.
28. Houston Astros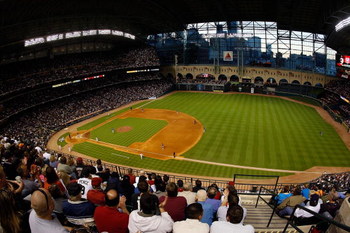 The 'Stros are down. They lose money every home game (when they should be making money), and will have to cut $12 million in payroll this offseason to break even next year. Tejada will be gone, and Oswalt may well need to be traded to keep the team financially stable. If the team does go into its much needed rebuilding mode, they will have to weigh the benefits of trading team icon Lance Berkman.
27. Cleveland Indians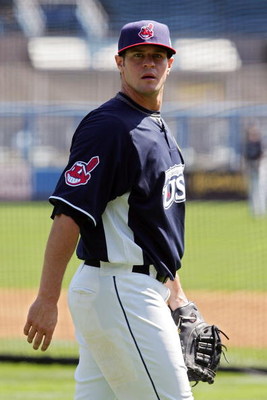 The return on Martinez and Lee were OK, but this team is trapped in an awkward position: half rebuilding, half contending. Personally I think they'd be well served by trading Sizemore once he can work his value up, but at the moment, Cleveland does not have the best outlook for the future.
26. Pittsburgh Pirates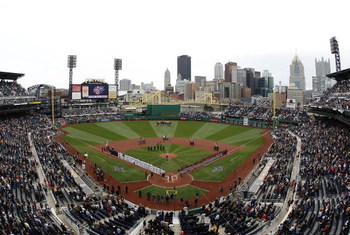 No longer resigned to being the most hapless team ever, the Pirates have undertaken an enthusiastic rebuilding project. The team looks to have decent long-term potential, but the current ownership has anything but a good record at maintaining a winning team. I'll also go a head and use this space to say Pittsburgh deserves better than the Pirates have given them in the last 10 years.
25. San Diego Padres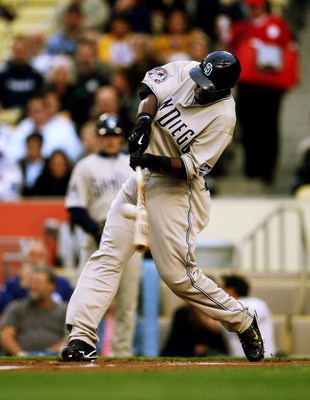 The Padres just got a great return on Jake Peavy, and the team has expressed a willingness to expand payroll in coming years. The team seems to be building around pitching (good considering they play 81 games at PETCO), and with Gwynn jr blossoming, Cabrera emerging at short, this team could put together a decent squad in the coming years.
24. Seattle Mariners
The steal of the offseason may well have been Seattle getting Brewer's Jack Zduriencik to be their GM. The man who drafted the current crop of Brewers position players (and Gallardo and Parra) looks to rebuild a team that dominated the 90's, and isn't in a bad spot in the standings at the moment. But a lot of work still needs to be done.
23. Arizona Diamondbacks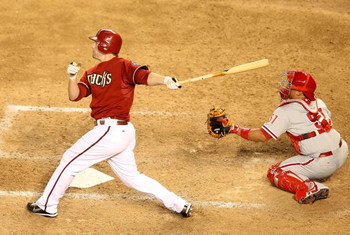 I will bet anyone any amount of money (under $20) that the D'backs bring back Webb. They get to choose between paying him $8.5 million next season or a $2 million buyout. Bringing him back is worth a $6.5 million gamble… if you're a baseball team.
That aside, with the rise of Reynolds, if Upton and Drew can both play to their potential, and of course get those few extra pieces every team needs, they may be able to challenge next season. After that though, the future of the D'backs is up in the air.
22. Colorado Rockies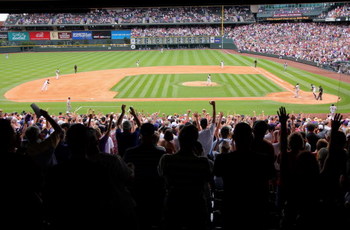 The high minors for the Rockies is bare now that they're top prospects are in Major league ball. The Rockies will either have to make some good trades or seriously develop who they currently have if they're going to prove that 2007 wasn't a fluke.
21. Chicago Cubs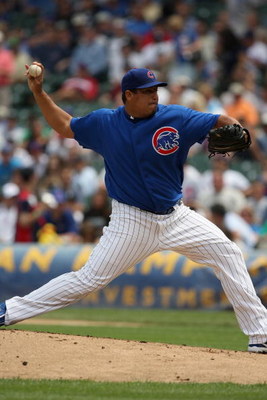 It's easy to hate the Cubs, and there's a reason for that. The Cubs are saddled with contracts that severely overpay 'star' players, like Soriano. Over the last four seasons, Ibanez has had more RBIs than Bradley had games played, and Ibanez signed for A LOT less. Zambrano carries a big contract as well, but for the most part he earns it.
The major league roster is aging fast, and the Cubs window is closing. If they continue to make poor, expensive free agent signings, the Cubs may well end up looking like the Mets in three years.
20. Toronto Blue Jays
The Jays are in the midst of a rebuilding project as they look to shed salary. JP Riccardi's signings of Wells and Rios have been heavily criticized leading up to the deadline, and rightfully so. The Rios contract has been forgiven as the White Sox picked him up off waivers, but Well's contract will continue to be an enigma. The young staff is electrifying, though their ace (Halladay) will not be on the Blue Jays 360 days from now.
19. Kansas City Royals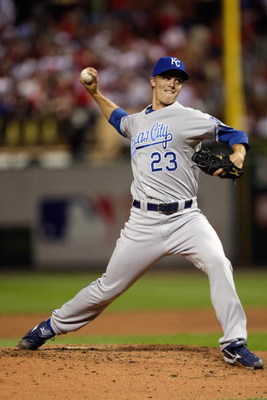 Went from bible-thumping Mike Sweeny to hook-throwing Coco Crisp, and Farnsworth – a notorious badass. Grienke was able to break out in the first half. Alex Gordon, Aviles, and Butler will come to for the team's core as they look to put a playoff team on the field. If they can put fans in the seats, the Royals may be able to spend more and make a push in the future.
18. Cincinnati Reds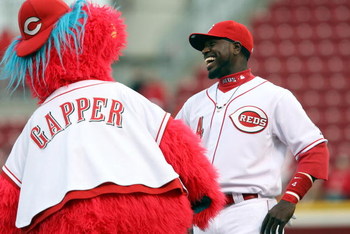 Jay Bruce and Joey Votto are great young players who can carry the team, assuming you fill in the pieces around them. Phillips, Taveras, Harang, Volquez, and Cueto have been staples of the Reds in recent years, but unless they can find the missing pieces, we may be looking at perennial .500 club.
17. Oakland A's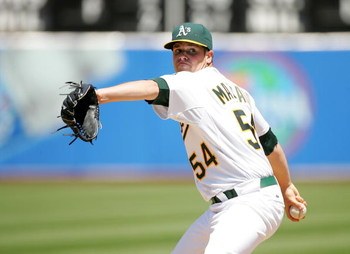 The perennially rebuilding money ball team is stacked with young pitchers, who will get to master their art in a pitchers ball park. Beane took a few fliers on veterans in the last offseason, Hudson panned out and was traded, Giambi, well, not so much. The haul from trading Holliday seems bigger than what it cost to get him, and the A's should be in a position to contend seriously within 5 years.
16. Milwaukee Brewers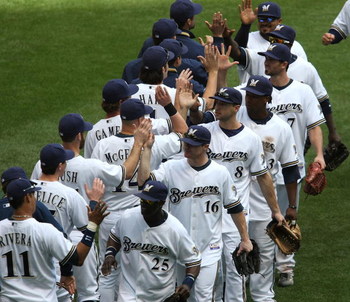 Personally I feel the Brewers have a legit shot at the 2011 World Series, if they play their cards right, and if everything work out (check out my article!).
While this season is looking more and more like a wash, Gamel and Escobar are both top 40 prospects ready to get their crack at the MLB. Losing Jack Zduriencik is definitely a hit to their ability to draft, and their lack of top pitching prospects will hurt their efforts to either develop another pitcher, or trade for one. The Brewers could go either way in the next 5 years, but Doug Melvin seems to have a handle on things.
15. Minnesota Twins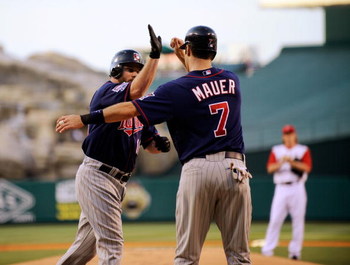 Owners of a great farm system, the Twins have a history of not bringing in needed pieces at the deadline (this year was an exception), and letting their big ticket guys go (Torrii Hunter). When Mauer's contract is up, he could well set a record with his contract, as a 26 year old Catcher/1B who has yet to hit his prime. The Twins time to contend with this current crop of players is short.
14. San Francisco Giants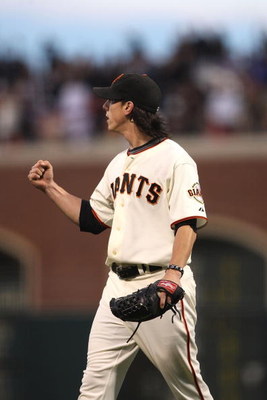 The Giants are dabbling with contention-esque moves this year, but in the next few seasons they could be looking at a three-ace staff when Bumgarner makes it up. The Giants big concerns will be getting Lincecum to an extension, as well as finding long term options primarily at 1B and another bat for the OF.
13. Detroit Tigers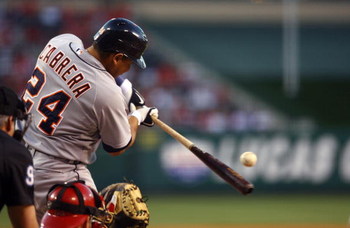 Trading for Miguel Cabrera and Dontrelle Willis has not turned out exactly how they would've liked. However, a young pitching core looks to keep Detroit within striking distance of contention so long as they correctly rebuild once they shed some of their bigger contracts.
12. Atlanta Braves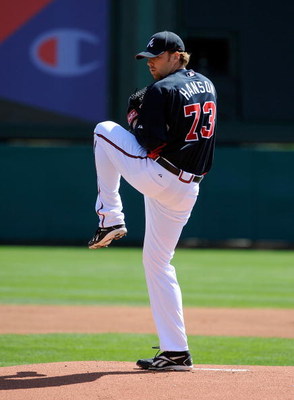 There is just something about the Braves and turning out amazing young pitchers. They did it in the 90's, and they look like they're doing it again. Chipper might not be around when the team looks to contend again, which will blow another hole in an infield that lacks a first baseman. If Johnson/Prado can figure out second base, expect great things from this team in the next few years.
11. Texas Rangers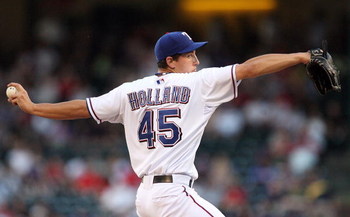 Owners of a deep farm system, the two headed monster that is Feliz and Holland, the Rangers have a good MLB level team as well. The only thing holding them back is suffering ownership, who lacks the financial ability to add payroll, which may keep the team from being World Series contenders, even with their current crop of talent.
10. Tampa Bay Rays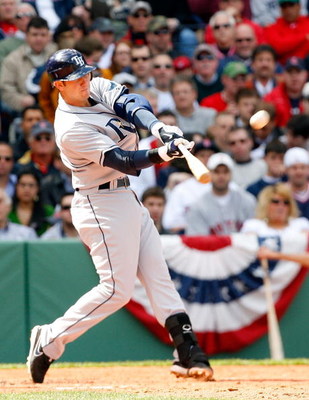 Last year the Rays were the mouse that roared (I think that's a literary reference). Their young pitchers complement Longoria as their anchor at 3B, and they seem to be good at coming up with middle infielders as well. While they may lack the ability to sign a big free agent and may be looking at trading Crawford and Kazmir in the near future, this is one of the strongest organizations in the league, though financial concerns keep them out of the top tier.
9. Baltimore Orioles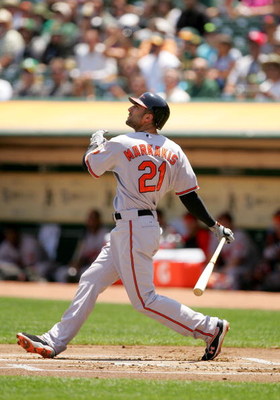 Good news, Baltimore: you're surprisingly short rebuilding session has a light at the end of the tunnel. The amazing return on Bedard cannot be understated. If Baltimore can build an infield around Roberts, this team could steal the AL East crown in the next few seasons.
8. Los Angeles Dodgers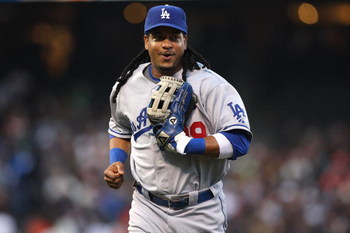 There is a 100% chance that Manny will be back, collecting $25 million for the next year. At the moment the team seems complete, having once held the Major League best record. Until the Giants can rise to a contender, LA will dominate the NL West regularly. And having deep pockets never hurts building a team.
7. New York Yankees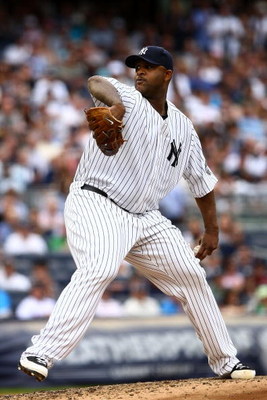 A team that generally doesn't invest heavily in its farm system has turned out Gardener, Hughs and Joba. The ability to spend over $200 million every season will keep the Yankees as the most talked about team every year, though not always the most effective.
6. Chicago White Sox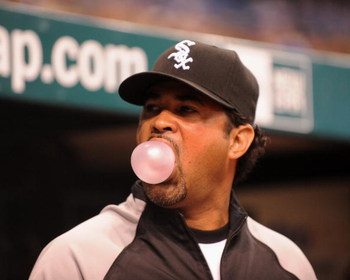 GM Kenny Williams is crazy. Like a fox. After adding Peavy (who should return soon), and Rios (to sure up the OF for the next 6 seasons), the Sox will seriously contend in the next two seasons.
They overpaid dearly for Peavy in terms of prospects, hurting their long term ability to win, but if they can win it all now, or for the three more years they have Peavy, it will be worth it.
5. Los Angeles Angels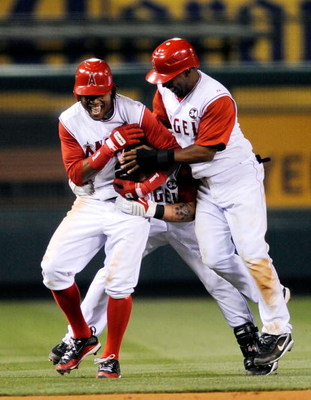 The Yankees of the West, the Angels win the division every year the A's aren't in contention mode. The only big market team in its division with some depth in the minors, the Angels should continue to be an annual playoff team.
4. Florida Marlins
This organization is stacked, and the Major league roster isn't bad either. The new stadium should give the team the financial flexibility they currently lack. Young pitching in Nolasco and Johnson, as well as veteran Hanley Ramirez, this team looks like they'll be in a position to contend for a long while.
3. St Louis Cardinals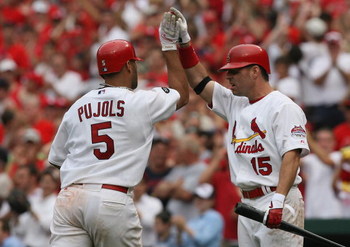 The Cards are in full 'contend' mode, and look like they're primed to run away with the NL central. However, after this season, Holliday will look to max his payout in free agency and could command up to $15 million a year if Boston, New York(s), or LA(s) get in on the bidding. If St Louis can bring him back and lock up Pujols, the Cards will be strong contenders until their pitching breaks down.
2. Philadelphia Phillies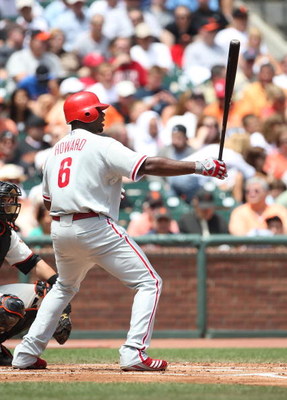 They won it all last year, and after acquiring an ace in Lee for a lot less than Halladay would've cost, this team is poised not only to have a shot at repeating, but contending next year as well. So long as they don't surrender all of their top prospects to stay in contention, they could well contend for a couple more years before Rollins and Howard hit free agency (though both will have huge trade values, should the Phils choose to go that route).
1. Boston Red Sox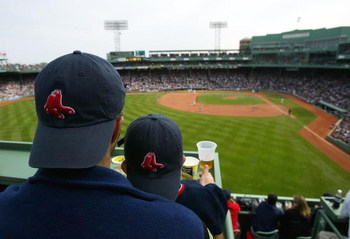 Picking the Red Sox number 1 in this disguests me, but the Sox have the money, have the farm, has the MLB team (sans dependable pitching, apparently) this is one of the strongest organizations in baseball.
The Sox ability to come up either with their own players (Ellsbury, Lester) or the prospects to trade for top players (see Hanley Ramirez), the Sox have turned into one of the better organizations in the league, though they are undeniably morphing into the Yankees.
While they have some contracts that at the moment look less than awesome (Dice-K, Lowell) they have enough money to not be affected by it. As much as I hate to say it, this is the best organization in baseball... Maybe.
Keep Reading