The Top 10 NFL Radio Announcers
I don't know about the rest of the sports audience, but for me, hearing the commentary of a huge play from the play-by-play man is just as awesome as watching it on television. There can be a wide range of emotions going through the minds of radio announcers, from heartbreak to ecstasy, and it is a joy to listen to some of the most creative and entertaining voices in the NFL.
Sure, there are national radio play-by-play men, but I want to stick with the local men only. These ten announcers do the best job they can of bringing the listener into the game, and create an environment where a fan of a team can enjoy the experience by listening to a game as much as watching it.
Again, here are my Top Ten, along with some samples of their fine work.
Number 10: Jimmy Celfalo (Miami Dolphins)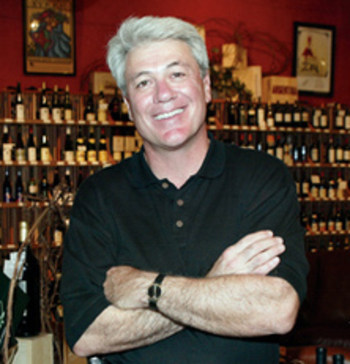 Jimmy is known as a wide-receiver as much as a play-by-play man, but his commentary is exciting and gets the average Dolphins fan happy just to hear his voice. He tends to keep things positive, even though it was one year ago that the Dolphins were 1-15, and there was very little to be happy about. But his upbeat attitude is something to be admired by listeners.
Greg Camarillo's run in OT to defeat the Baltimore Ravens was called by Jimmy and his crew, and it is one of his most memorable calls.
http://www.youtube.com/watch?v=j2ObPvxzcY8&feature=related
Number 9: Mitch Holtlus (Kansas City Chiefs)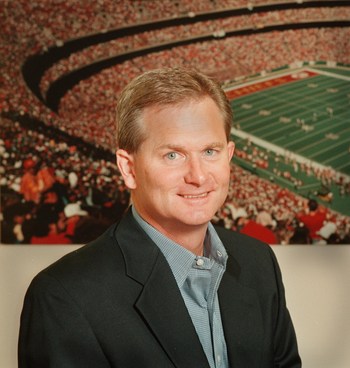 You could say he loud and repetitive, but he has one of the most powerful voices on radio. He has his signature call (TOUCHDOWN!!!! KAN-SAS CITY!), and it just seems like he brings excitement to every play on every drive, no matter who has the football.
While the team he covers isn't very good, he makes it seem that they are going to win every game with his positive voice.
Here is a sample of his powerful voice:
http://www.youtube.com/watch?v=4Y3CnwEZ6iY&feature=related
Number 8: Josh Lewin (San Diego Chargers)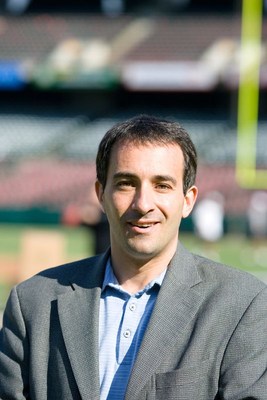 While he also does the announcing for the Texas Rangers, that just shows how popular and excellent he is in commentating and setting up the scene in a game. He has a similar iconic phrase to Mitch Holthus (Touchdown! SAN DIEGO!), but he also has other phrases (The "Lightning Bug" AKA Darren Sproles) and even created memorable quotes for Chargers fans to remember forever ("The Chargers, are witnesses to history!" when referring to LT breaking the touchdown record).
Here is a montage of Darren Sproles moments combined with Josh Lewin calls and tear-jerking music.
http://www.youtube.com/watch?v=g9KxK9k6sI8
Number 7: Gil Santos (New England Patriots)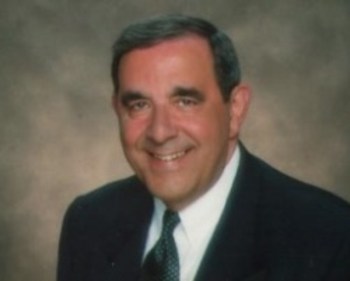 Well, here is the first veteran play-by-play announcer, as Gill has been calling Patriots games since 1966. While obviously a homer for the Patriots, he has been probably the most consistently pleasurable announcer to hear call a game in a very long time. His smooth delivery keeps listeners interested and Gil was never annoying or obnoxious. His catch phrases include "A pulse-pounding finish to...", and "Right on the button with that pass!"
His most memorable moment of calling games for the Patriots was Super Bowl XXXVI, in which the Pats defeated the Rams 20-17 for New England's first Super Bowl.
Here is his call from the final drive:
http://www.youtube.com/watch?v=zcTfoDSJQxk&feature=related
Number 6: Paul Allen (Minnesota Vikings)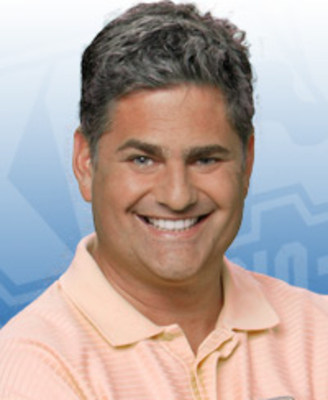 Paul is, by far, the loudest and most thrilling announcer I have ever heard call a game. His best calls come from Adrian Peterson plays, and his long, game-changing runs. His best known call is just him screaming "TOUCHDOWN", but he doesn't have to scream to be brilliant in his execution of calling games. He refers to Adrian as "The Kid" and "He is loose!" Like Adrian Peterson, Paul is just "all day".
Here is some great calls from Paul Allen
http://www.soundboard.com/sb/Paul_Allen_vikings.aspx
My favorite is the first one: The great run against the Green Bay Packers.
Number 5: Merrill Reese (Philadelphia Eagles)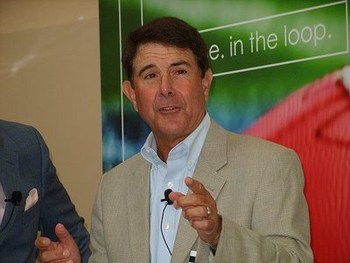 Known for his nasily voice, Merrill Reese is widely regarded as an icon in Philly, and is one of the long-lasting play-by-play men in North American sports.
He has covered the Eagles games since the late 60's, and he has called some of the most memorable games in NFL history. "The Miracle at the Meadowlands" was one of them, and he coined his phrase "And this place, is in the state of shock!", the same thing he would say when Brian Westbrook took back a punt against the Giants in the Meadowlands in 2003. He also is known for over-the-top touchdown celebrations, especially after Donovan McNabb or Brian Westbrook make a huge play.
His best announcing comes from field goals, when the Eagles get a game-winning field goal to win a game ("IT'S GOOOOOOOD!!!").
Here is one big play from the Eagles in 2006:
http://video.google.com/videoplay?docid=-7328140985944121882
Number 4: Bob Papa (New York Giants)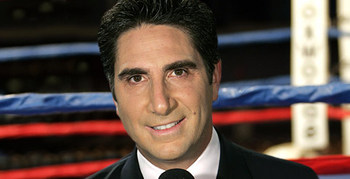 Bob might not be the loudest, or the biggest homer in the radio booth, but he is definitely the best in just calling the game. He gives credit to the opponent and shares the same enthusiasm for a rival's plays as he does for Big Blue. However, do not think he is low-key. He can deliver some emphatic calls, especially late in big games. Bob has one key phrase, when the Giants kicks a PAT, he says "The kick is up, and it is True Blue!" He is the consummate professional when it comes to radio play-by-play men.
No wonder why he is calling NFL Network games too, right?
Here is some of his calls during the Giants Super Bowl run in 2007.
http://www.nfl.com/videos/new-york-giants/09000d5d8095223f
Number 3: Greg Papa (Oakland Raiders)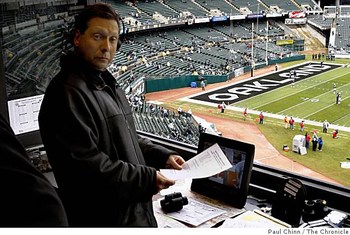 (He is not related to Bob Papa at all, just to let you all know.)
I'm telling you, for a guy that has witnessed some of the worst football in several years and has to do a play-by-play on it, you have to give him major props for creating a loose atmosphere for Oakland Raider fans to be in. He is a BIG homer, but at least he is honest with it, and it does not let it bother him. Greg has some signature calls he likes to use time and time again (Touch-dooooooooooown....RRRRRAIDERS!!!) and it never gets dull to hear his commentary.
Here is some funny commentary from Greg, trying to call the Giants/Broncos game at the same time as the Raiders/Bills game.
http://raiders.fandome.com/video/111310/Audio-Fun-with-Greg-Papa/
Number 2: Bob Lamey (Indianapolis Colts)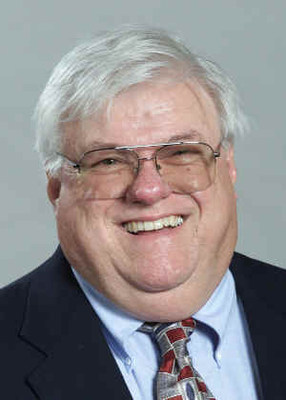 He might just be the biggest homer radio announcer in all of sports, but that is why, in a way, you want to root for the Colts, just to see the big guy happy.
He just loves screaming "Colts win! Colts win!" all of the time. While he might be wrapped up in the game a little too much, he can deliver some great lines, and even some funny commentary.
Lamey's most famous call was during the 2006-07 AFC Championship Game, when Tom Brady of the New England Patriots threw a game-ending interception to help the Colts clinch a Super Bowl berth.
You can listen to it here: It is priceless if you are a Colts fan.
http://www.youtube.com/watch?v=nKfWe5AwOOY
The call starts at 0:32 into the video.
Number 1: Joe Starkey (San Francisco 49ers)
He might be retired after this season, but his play-by-play calling is nothing less than legendary in 49er-ville.
Most NFL historians remember his call in the 1998 NFC Wildcard game between the Packers and the 49ers. When Terrell Owens caught the game-winning touchdown from Steve Young, Joe went into a frenzy:
OWENS! OWENS! OWENS! http://www.youtube.com/watch?v=IzThn8pkpC0
He just has the penchant of making the emotional calls when they are needed. Joe was a story maker in radio. No one calls NFL games better than Starkey.
Keep Reading