Twenty Worst Boston Red Sox Transactions of the Last 15 years.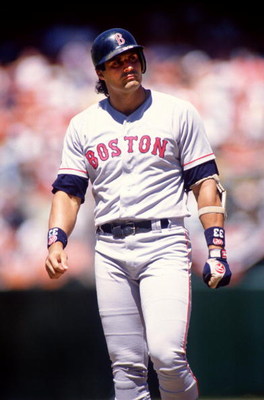 Ah, the Red Sox. Not afraid of bold moves. But bold moves can backfire some times, and the Red Sox have had no shortage of them.
With the last two slides, I'll reveal two bonus bad transactions made by the BoSox.
This is the second part of my series of the best and worst Red Sox transactions since 1994.
If you want to look at the the twenty best transactions, heres the link: http://bleacherreport.com/articles/214987-20-best-boston-red-sox-transactions-since-1995
This article is in chronological order. If you think I've missed any major transactions, just leave me a comment.
A special thanks to Joel Reuter, who inspired me to write this article.
Traded Otis Nixon and Luis Ortiz to the Texas Rangers for Jose Canseco, December 9, 1994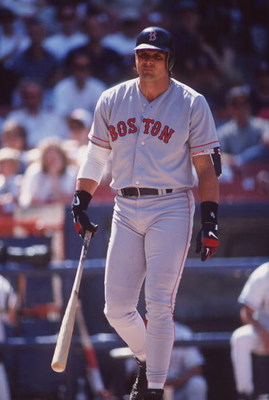 I don't care how good Canseco was for the Red Sox (he hit 52 home runs in his two seasons with the team), by the time he arrived with Boston, Canseco was so blown up with roids, he couldn't run anymore.
Nixon and Ortiz weren't good players, but I rather have the speedy Nixon at the top of my lineup rather than the lumbering Canseco at the cleanup spot.
Traded Shane Bennett, Rheal Cormier, and Ryan McGuire to the Montreal Expos for Wil Cordero and Bryan Eversgerd, January 10, 1996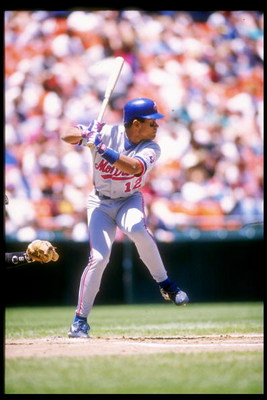 Cordero was despised by Red Sox fans in his short time with Boston. He was hated by fans because he was arrested on June 10, 1997 on domestic abuse charges.
He had beat his wife numeous times, and often caused bleeding and brusing, according to the "Boston Herald". He apparently even hit her when she was pregnant. After returning to the Red Sox, Cordero was booed as if he was a member of the Yankees.
After the 1997 season, the Sox released Cordero, and he signed with Chicago White Sox after his two seasons suspension was up.
Because of all that, he gets on this list. I don't care what the other guys did while they were with Boston. I just care about what Cordero did to his wife.
Traded Jamie Moyer to the Seattle Mariners for Darren Bragg, July 30, 1996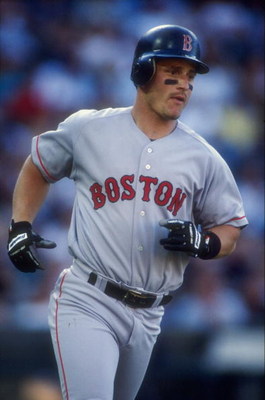 Bragg was a light-hitting utility guy, who good play pretty much every position. But Moyer is still pitching and he's 46! Moyer has been a good pitcher with the M's and a good pitcher with the Phillies, and the Red Sox could've had him.
Signed Darren Lewis as a free agent, December 27, 1997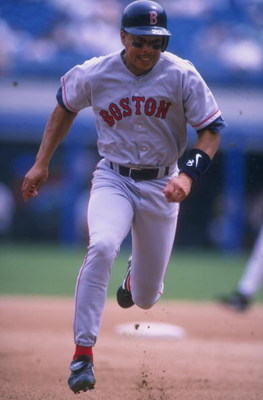 Lewis was a decent player who tried his hardest. But he couldn't hit worth his life. His highest average with the Red Sox is .280, but he only played in 74 games that season.
When Lewis was a starter for Boston, he couldn't produce, routinly hitting in the low .240s.
Drafted Mark Teixeira on June 2, 1998, but did not sign him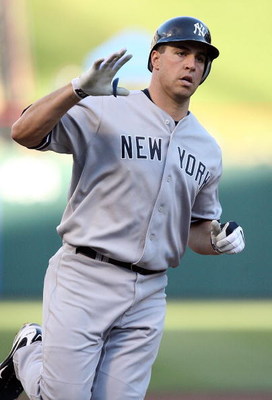 Mark Teixeira was drafted by Dan Duquette in the 9th round of the 1998 draft. If only Duquette knew what was coming for Teixeira when he played for the Rangers, Braves and Angels. Theo Epstein knew what kind of player Teixira was. But know he's with the Yankees.
Signed Hideo Nomo as a free agent, December 15, 2000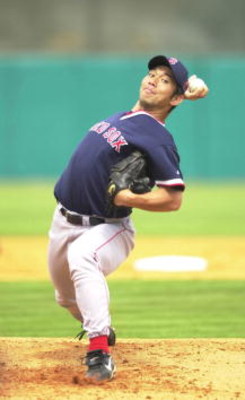 I know Nomo had a no-hitter against the Orioles. But Nomo just spent one season with the Red Sox, and he went 13-10 with a 4.50. Not terrible numbers, but not the All-Star numbers the Sox expected.
Signed Rickey Henderson as a free agent, February 13, 2002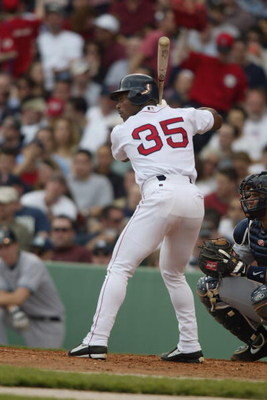 Although Rickey Henderson wasn't terrible with Boston, he did hit just .223 coming off the bench as a pinch runner.
Traded Shea Hillenbrand to the Arizona Diamondbacks for Byung-Hyung Kim, May 29, 2003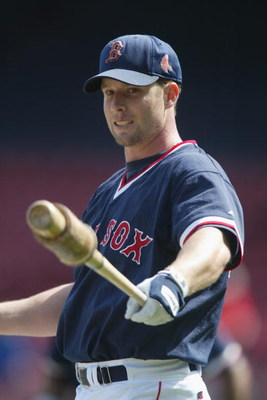 I know that this trade was in my 'best trades' article, but with Kim constantly injured with the Red Sox, and Hillenbrand putting up solid numbers with both the D-Backs and the Blue Jays, this trade was too bad not to leave off.
Traded Mike Gonzalez and Freddy Sanchez to the Pittsburgh Pirates for Brandon Lyon, Anastacio Martinez and Jeff Suppan, July 31, 2003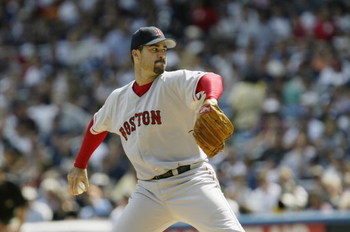 This was a continuation of a trade that happend just nine days before, with the Red Sox acquiring Scott Sauerbeck and Mike Gonzalez from the Pittsburgh Pirates for Brandon Lyon and Anastacio Martinez.
Who would've guessed that the Red Sox would trade to reacquire Lyon and Martinez from the Pirates, along with Jeff Suppan.
The reason why this trade makes this list is because Freddy Sanchez ended up winning the NL batting title, and is the Pirates' best player. Lyon, Martinez, Sauerbeck, and Suppan all left the Red Sox after the 2003 season.
December 22, 2004: Signed Wade Miller and Matt Clement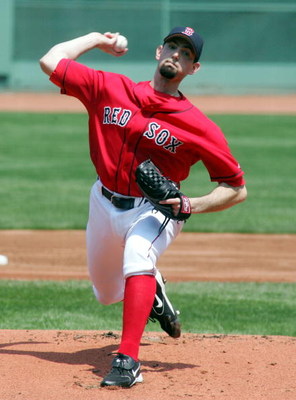 These two pitchers were signed to bolster a depleated rotation. After the Red Sox lost Derek Lowe and Pedro Martinez. Wade Miller played in all of 16 games, going 4-4.
Miller was released after the season. Clement actualy made the All-Star game, but he was beaned in the head by a line drive up off the bat of Carl Crawford. That pretty much ended Clement's career.
As of now, Clement is somewhere in the Blue Jays' organization.
Acquired Mike Remlinger from the Chicago Cubs, August 9, 2005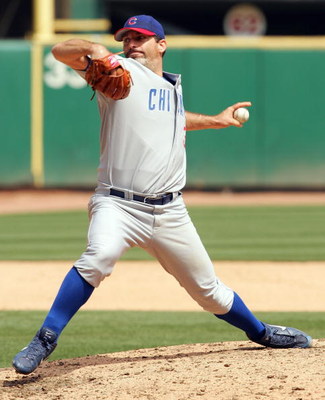 Remlinger appeared in two games for the Red Sox in 2005. he had a 14.68 ERA. A complete waste of money.
Signed JT Snow as a free agent, January 9, 2006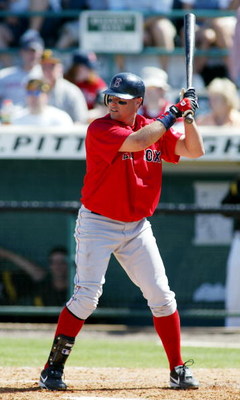 Snow was brought on to the Red Sox for defensive purposes, if new firstbaseman Kevin Youkilis couldn't do the job. Snow appeared in 38 games, hitting .205 with no home runs and four RBI before being released on June 19, 2006.
Traded a player to be named later to the Baltimore Orioles for Javy Lopez, August 4, 2006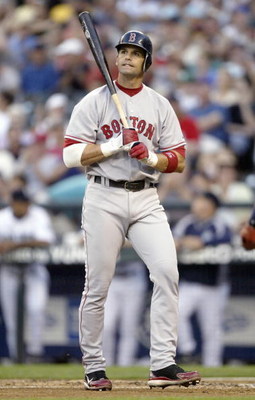 The first of many terrible acquisitons during the final months of the 2006 season, Lopez appeared in 18 games for the Sox, hitting .190 with no home runs and four RBI.
Released Rudy Seanez, August 19, 2006
Seanez wasn't good in 2006, but he wasn't terrible, either. Why did the Red Sox, a team longing for pitching, release the 2-1 Seanez? I don't know, either. Seanez also had a 4.84 ERA.
Purchased Jason Johnson from the Cleveland Indians, August 28, 2006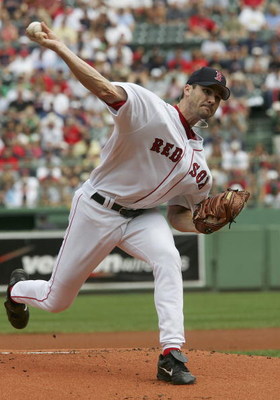 Jason Johnsons was probably the worst acquisiton in the history of Theo Epstein. Johnson appeared in just 6 games for Boston, going 0-4 with a 7.36 ERA.
Acquired Kevin Jarvis off waivers from the Arizona Diamondbacks, August 31, 2006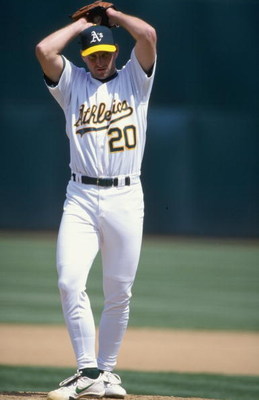 Jarvis appeared in just 4 games for the Red Sox, going 0-2 with a 4.86 ERA.
Granted Carlos Pena free agency, October 13, 2006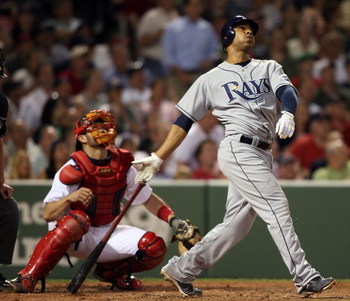 Pena is a Boston native, a Northeastern grad. Pena had just one home run as a member of the Red Sox, a walkoff one. If only the Theo knew who Pena would become after 2006, with Tampa Bay.
Singed Julio Lugo as a free agent, December 5, 2006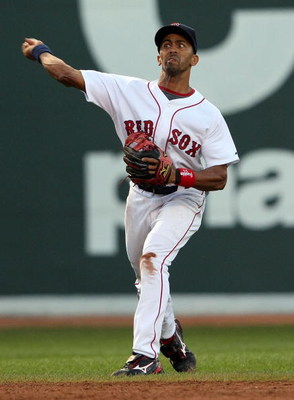 I thought Lugo would be a good shortstop.
I was wrong. Lugo has instead been terrible on both offense and defense, and probably wouldn't be on this team right now if it wasn't for Jed Lowrie's injury.
Traded David Murphy, Kason Gabbard, and Engel Beltre to the Texas Rangers for Eric Gagne, July 31, 2007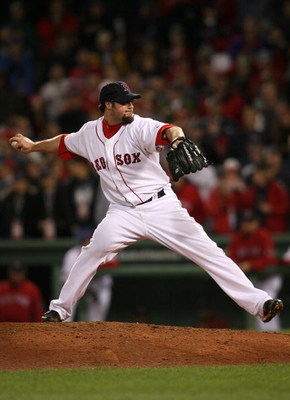 Eric Gagne was signed to try and stabalize a good pitching staff. If Gagne did anything, it was unstabalize it. Gagne had a 6.75 ERA with no saves and a 2-2 record.
Gabbard is back in the Red Sox organization in AA Portland, Beltre is somewhere in the Rangers' organization, and Murphy is a utility outfielder with the Rangers. Gagne is currently a free agent.
Traded David Aardsma to the Seattle Mariners for Fabian Williamson, January 20, 2009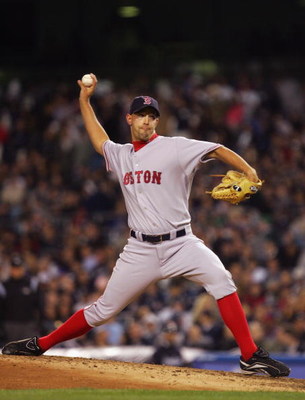 Aardsma wasn't very good with his one season with the Red Sox, that's probably why he was traded for so little. Aardsma is now the Mariners' closer. Aardsma has 20 saves and a 1.96 ERA with Seattle.
Bonus bad move: Signed Edgar Renteria as a free agent, December 19, 2004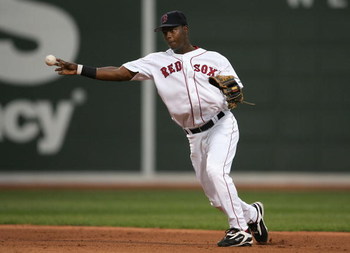 Edgar made the final out of the 2004 World Series for the Cardinals. Apparently, Theo thought that stat made him a signable guy. He signed Renteria for $40 million.
In his one season with Boston, Renteria made an MLB high 30 errors. After the season, Renteria was traded to Atlanta, and his career had gone down ever since.
Bonus bad move 2: Traded Dave Roberts to the San Diego Padres for David Pauley, Jay Payton, and Ramon Vazquez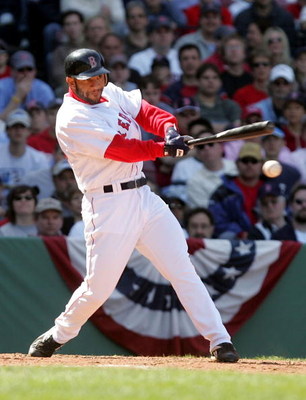 The man who might've had the single most important steal in the history of the Boston Red Sox was traded in the offseason after that trade.
The BoSox traded Dave Roberts to the Padres. The main player recieved by the Red Sox in the deal was Jay Payton, who didn't like Boston and wanted to be traded from the get-go, and was traded to Baltimore midway through the season. The pitcher, David Pauley, was abysmal when he was in the Majors, which was hardly ever. And Ramon Vazquez barely played at all for Boston, as he was traded in early July to the Indians for the much better Alex Cora.
Just a terrible deal.
Keep Reading

Boston Red Sox: Like this team?