England have officially crashed out of the 2014 World Cup at the group stages after Costa Rica claimed a 1-0 victory against Italy on Friday.
#CRCITA OUTCOME: #CRC qualify for the Round of 16, #ITA need a draw against #URU to progress, #ENG out of Brazil 2014. #WorldCup

— FIFAWorldCup (@FIFAWorldCup) June 20, 2014
Having lost 2-1 to both Italy and Uruguay, England sit at the bottom of Group D with no points. With only one group game left against the Central American side, Costa Rica are out of reach for Roy Hodgson's men, while either Italy or Uruguay will advance pending the result of their meeting.
England's departure from the tournament comes despite two relatively impressive attacking performances, but they were let down in defence on both occasions.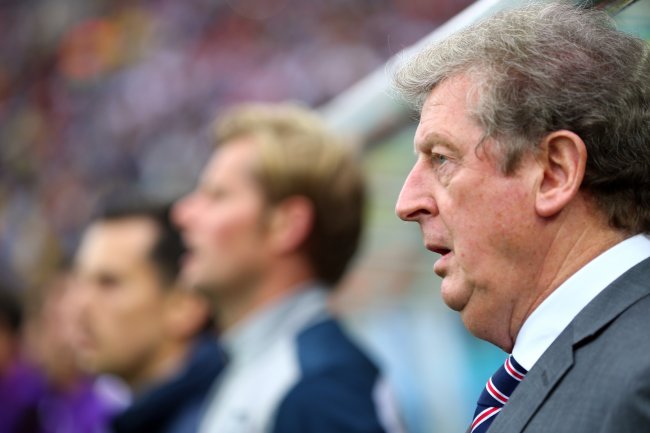 Jamie Squire/Getty Images
Against Italy and Uruguay, England went one goal down, only to then tie things up through strikes from Daniel Sturridge and Wayne Rooney respectively.
However, they were unable to hold the score at 1-1 and left with nothing from both Manaus and Sao Paulo.
As football writer Oliver Farry notes, it is the first time England have exited a World Cup at this stage since 1958, while not since 1950 have the Three Lions lost two games at this early stage, per ESPN:
England out at the group stages for first time since 1958, with two performances better than in many World Cups where they've progressed.

— Oliver Farry (@ofarry) June 19, 2014
England loses twice in the Group Stage of a #WorldCup for the first time since 1950, also in Brazil (lost 1-0 to both USA and Spain).

— ESPN Stats & Info (@ESPNStatsInfo) June 19, 2014
England coach Hodgson stated after the loss to Uruguay—in which Liverpool's Luis Suarez scored twice—he has no intention of resigning his post despite the disappointing results, per Phil McNulty of BBC Sport:
I don't have any intention to resign. I've been really happy with the way the players have responded to the work we've done. ...

... On the other hand, if the FA think I'm not the right man to do the job, that will be their decision not mine.
Such an early exit in a major tournament could indeed lead to the 66-year-old being relieved of his duties. However, FA chairman Greg Dyke said earlier Friday that Hodgson will remain in his post until 2016, per Sky Sports News.
Henry Winter of the Telegraph does not believe sacking Hodgson would solve any problems, insisting he is the right man to carry on the job of rebuilding after Brazil:
The FA needs to stick with Roy Hodgson & keep investing in St George's Park, deepening the pool of future managerial talent #eng

— Henry Winter (@henrywinter) June 20, 2014
It certainly seems England have performed better in this tournament than in 2010—when they reached the last 16—but have been undone by slightly superior opponents on the day.
There is validity in the suggestion that performances of this nature in England's South Africa group of USA, Algeria and Slovenia would have returned better results.
Have England under-performed at the 2014 World Cup?
However, an early exit like this is less than what is expected of an England team, and there are likely to be repercussions within the squad of players, if not in the managing department.
Raheem Sterling, Jack Wilshere and Ross Barkley are viewed as the figureheads of an extremely bright future and were viewed as genuine pre-tournament reasons for optimism.
However, veteran Wayne Rooney has come under severe pressure for his displays, while captain Steven Gerrard was noticeably out of form against Uruguay. It is the older generation that faces most questions.
It now only remains to be seen whether Uruguay or Italy will be joining the Three Lions as Group D's early casualties.