Luke Shaw has been linked with, at the last count, all of the football teams, but Manchester United's need for a new left-back of Shaw's type is perhaps the greatest.
Of course, Luke Shaw has not really been linked with all the football teams, but it is beginning to feel like that. The sides he has been most heavily associated with a move to are United and Chelsea, for example in this report by Ben Jefferson of the Daily Express. Both need to replace long-serving left-backs, although Patrice Evra's recent contract extension at United means that the said long-serving left-back at Old Trafford is currently still in situ.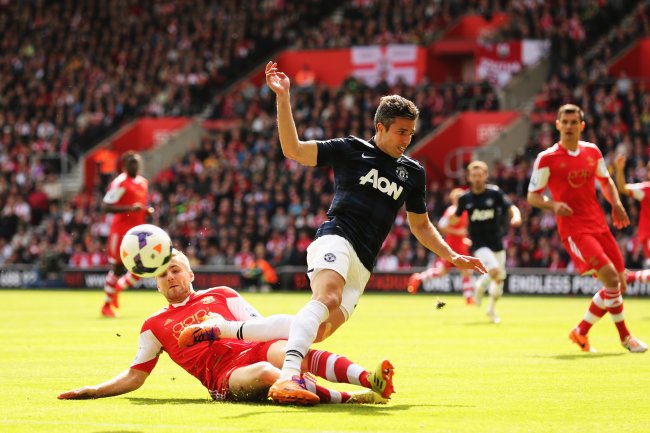 Ian Walton/Getty Images
Former Manchester United centre-back Gary Pallister recently suggested to talkSPORT that Shaw may be tempted by Tottenham, given their appointment of Shaw's former Southampton manager Mauricio Pochettino (h/t the Daily Star)
The latest suggestion is that Southampton want Javier Hernandez to be included as part of the deal for the young England star, per Chris Richards in the Mirror.
Transfer shenanigans aside, why is it so crucial that United win this particular race?
Patrice Evra's one-season contract extension means that United have a unique opportunity. Signing a young, talented full-back now means he can serve an apprenticeship in what it means to play the role for United under a player who has embodied the spirit of the club in his time in a red shirt.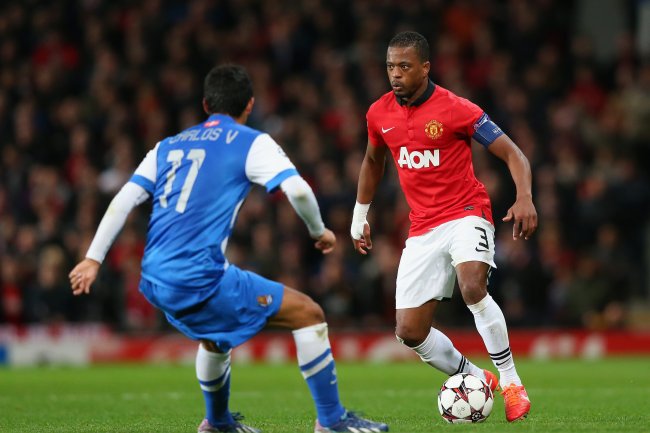 Alex Livesey/Getty Images
Whilst Shaw may be able to learn from Evra in terms of the on-pitch role, what will be truly invaluable is the education available in terms of the broader context of playing for a club of the size and scope of United. Evra is a player who very clearly "gets it."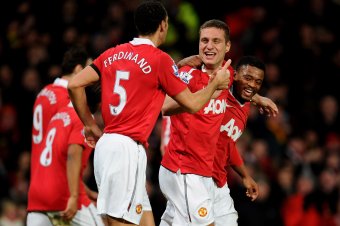 Clive Mason/Getty Images
So much experience has left United's defense with the departure of Rio Ferdinand and Nemanja Vidic, that bringing through the next-generation left-back for United whilst the last of the 2008 Champions League final back four is still at the club feels absolutely vital.
Whilst Evra is a justly beloved figure amongst the Old Trafford faithful, it is also clear that United can no longer afford to rely on the 33 year-old Frenchman. Alex Buttner was signed to provide some back-up, but his performances, and the relatively small number of times his managers has selected him to play, have done little to suggest he is the long-term successor to the No. 3 shirt.
Shaw appears to have all the quality it takes to be a United player. In this comparison between Evra and Shaw, I noted that the data suggests a stylistic similarity between the two players. Shaw would make a fine fit, an attacking left-back who is also aware of his defensive responsibilities and carries them out admirably.
Shaw will be 19 when the start of next season rolls around. That he already appears ready to step up to the level of the first team at Manchester United, is a fine indicator of his quality. (Albeit, in truth, it is currently only a step up of a single rung on the Premier League ladder.)
Shaw is an expensive option, if the reported fee in the region of £27 million, per the Express article linked above, proves to be accurate. However, if Shaw finds his feet at United and spends the majority of his career at Old Trafford, it will represent excellent value.
Of course, whilst there are many significant pros to the deal, if Shaw is not signed, it will not be a true disaster for United. There are other fine left-backs around Europe, and so long as one of those is signed, the memory of the pursuit of Shaw will fade.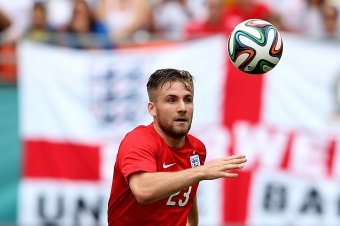 Richard Heathcote/Getty Images
However, given Shaw's quality, United's need for a long-term replacement for Evra and the unique opportunity for the senior man to act as a mentor for a season, it would appear to be a perfect match.
Here is to hoping it happens.