In response to fan concerns regarding a lack of on-track noise, Mercedes will experiment with a "megaphone exhaust" during a test in Barcelona this week.
The manufacturer announced the decision through the official Mercedes AMG F1 Twitter account, with the Spanish test coming just over a week prior to the sixth stage of the 2014 Formula One season in Monaco:
Mercedes will evaluate a prototype solution during next week's test to assess its impact on the tailpipe noise.

— MERCEDES AMG F1 (@MercedesAMGF1) May 8, 2014
After the first five stages of the 2014 campaign, Mercedes has a 113-point lead at the summit of the manufacturers' standings.
Between them, drivers Lewis Hamilton (4) and Nico Rosberg (1) have accounted for all five wins in the competition thus far.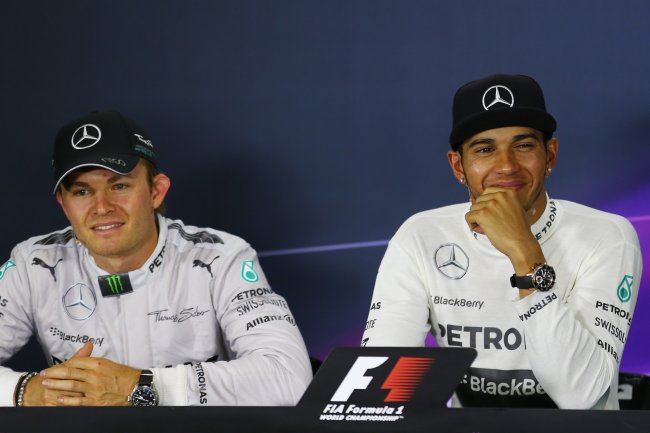 Mark Thompson/Getty Images
Hamilton's fourth and most recent win came at Sunday's Spanish Grand Prix, and Mercedes motorsport head Toto Wolff gave further details on the megaphone enhancement after that win, per Eurosport:
I'm sure everybody is looking forward to hearing what the 'megaphone' is going to be like. We're pretty clear - if the fans want to have more noise, and if it's making the car not only sound better but it's perceived to be in a better and more attractive way, then we'll go for it.
The prototype exhaust is expected to amplify the noise of the V6 turbo engine, which has drawn some criticism this year.
Formula One commentator Steve Matchett gives his take on the decision to retrofit Mercedes' design with a sound-boosting solution:
Isn't fitting a 'megaphone' tailpipe to an F1 car similar in philosophy to retrofitting a grocery getter with an aftermarket zoomy exhaust?

— Steve Matchett (@MrSteveMatchett) May 10, 2014
The lack of noise caused by the new turbo V6s is projected to cause a drop in ticket sales by promoters, as noted in the Eurosport report, who feel the drop in atmosphere will lead to supporters feeling "alienated."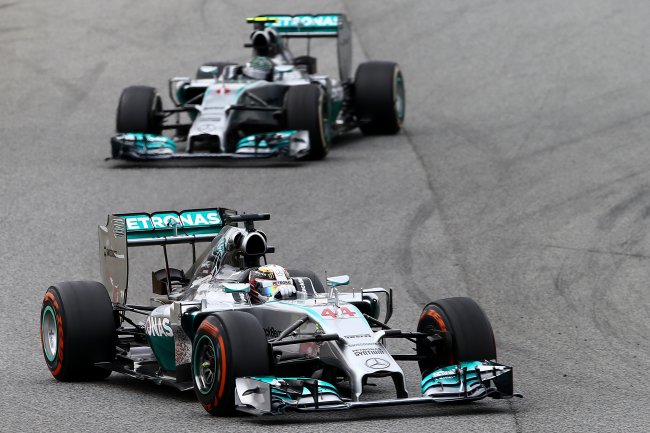 Clive Mason/Getty Images
If Formula One was to install a change to the exhaust's model, it would require each manufacturer's approval, which would be difficult to come by when considering the current V6 engines have their supporters in the paddock.
The noise of the track is part of the tradition that comes with the sport, but the advancement of its technologies is also of primary concern, so reaching a happy medium between the two is essential.
This week will bring Mercedes' first turn in attempting to near that solution, but it's likely to be a longer journey before widespread change is put into effect regarding the new megaphone exhaust design.