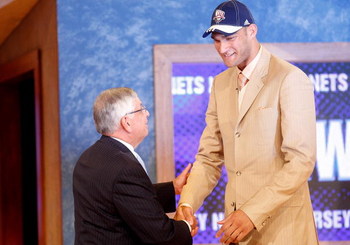 With the draft one night away, there is still a ton of suspense going around. All that seems certain is that Blake Griffin will be in a Clippers uniform next season. Other than that selection everything seems to be a toss up.
We have seen players stocks rise and fall, we have seen trades happen that affect the draft and we have seen something we hardly ever see, players not wanting to play for certain teams.
So here I go with my last predictions. Any questions or comments don't hesitate to ask.
Los Angeles Clippers - Blake Griffin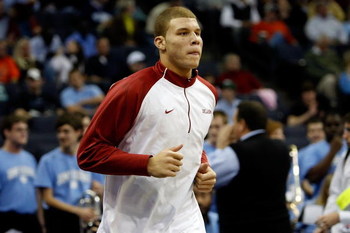 The Clippers will not mess up this time.
With the first pick, they will select the best player in this year's draft. However, in order for this selection to work, the Clippers MUST trade some of there big men.
Between Randolph, Camby, and Kaman, they must unload two out of the three in my eyes. Griffin will help both attendance and the actual team itself.
He was successful this season with Oklahoma, and I believe will be successful in the NBA. There is no doubt that Griffin will be the first overall selection.
Memphis Grizzlies - Hasheem Thabeet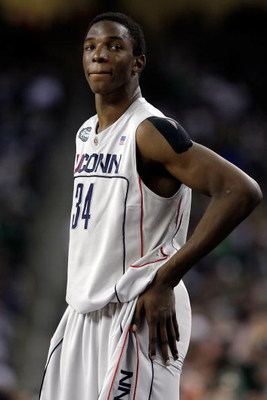 Even though Thabeet isn't thrilled about playing in Memphis, the supporting cast is pretty solid around him.
With Mayo, Gay and Conley, Thabeet could possibly play along side center Marc Gasol, which would give Memphis the tallest front court in the NBA with Gasol at 7'1" and Thabeet at 7'3".
If Memphis trades this pick, which now seems unlikely, you may also see Ricky Rubio taken by another team
Oklahoma City Thunder - James Harden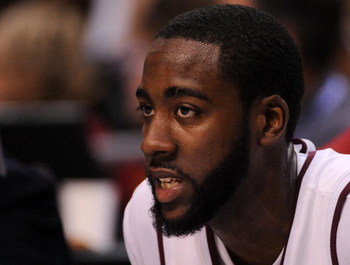 With Rubio not so thrilled with the possibility of going to Oklahoma City, the Thunder turn to what I'd call Plan B, which in my opinion is not such a bad plan B.
With the selection of Harden, who is one of the most NBA-ready players in this draft, they are creating a back court of the future with last year's fourth pick Russel Westbrook.
Harden will give them a scoring threat as well as a defensive threat
Sacramento Kings - Ricky Rubio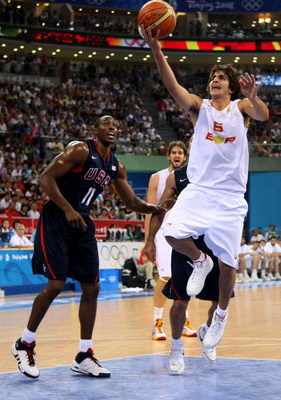 The Kings get their man!
He will really help the depleted Kings, and the good part about this selection is that it seems as if Rubio wants to play in Sacramento.
Paired alongside Martin and some young frontcourt players, this team is not building for this year, its building for the future. With the selection of Rubio they are going in the right direction
Minnesota Timberwolves- Stephen Curry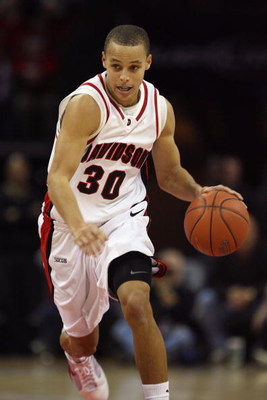 The T-wolves made a blockbuster trade yesterday with the Washington Wizards and now hold the fifth and sixth selections. With Thabeet and Rubio off the board they will look to fill the gaps at the point guard position and shooting guard postion.
With the fifth pick they select Curry and get rid of all the suspense and crush the hopes of the Knicks. He will fill the open slot at the point guard position.
Curry will be a key player for any team that takes him. He has a great basketball IQ and probably the best shooting ability in this NBA draft.
Great selection by Twolves
Minnesota Timberwolves-Tyreke Evans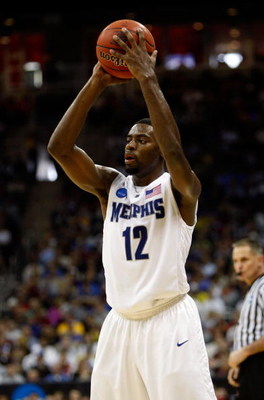 With the sixth pick the T-wolves will address their second need and that is a shooting guard. They get Curry to play the point and now they select a guy who can play both.
Evans was a great player at Memphis and his draft stock has really risen from the start of workouts. He gives them size at 6'6" and speed, he can get from one end to the other end of the floor faster than anyone in this draft and with 4 first-round picks the first two will have great futures.
Golden State Warriors- Jordan Hill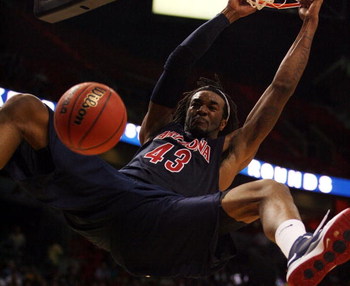 This is a very interesting selection and Golden State can go in many different ways here, and in that I mean point guard or forward.
It seems as if they are fine with Monta Ellis playing point guard for them. So with Flynn Jennings and Holiday still on the board they select a forward.
Hill is and athletic, tall forward who really moves well. Don Nelson really would like to coach a player like this and if they do select him, he will be starting come November
New York Knicks- Jrue Holiday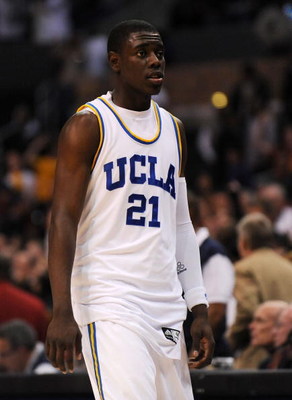 The Knicks wanted Stephen Curry but he's off the board.
Then they wanted to trade for Rubio and that didn't happen.
Next they looked at Jordan Hill and I believe he will be gone so they take their next option.
Jrue Holiday had a terrible first workout with the Knicks and thought his hopes were smashed however once all these guys started to fall off the board the Knicks called him back in and he impressed them.
He is a 6'4" point guard who can also play the two and will be a good pick for the Knicks and myself being a Knick fan would be happy with this selection.
Toronto Raptors- DeMar DeRozan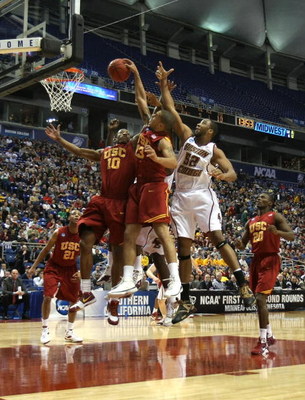 The Raptors definitely need some back court help but with Calderon as their point guard they definitely do not need to select one of the remaining point guards. If they have any interest in keeping Chris Bosh then they must get him some help soon and this player will give them a start
DeRozan helped USC make a run into the Tourney and it was pretty much all him. He is a good young player with a good shot and a good feel of the game this may be the perfect team for him to showcase his game.
Milwaukee Bucks - Jonny Flynn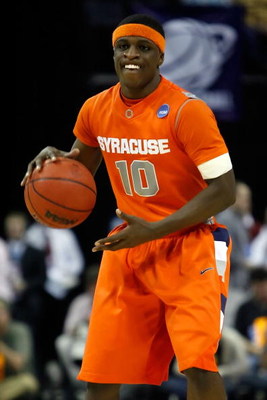 With the trade of Jefferson yesterday the Bucks are now on the clock and can also go with a point guard or a small forward.
I believe they will go the route of a point guard and select Jonny Flynn. Many mock drafts have Flynn going as high as 4 and as low at 14 but I think he will fall right here.
Flynn is an aggressive point guard who can help a team immediately he is ready for the NBA and there is no doubt he will be a fan favorite in Milwaukee.
New Jersey Nets- Terrance Williams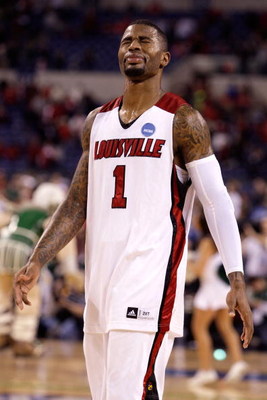 The Nets are a big fan of this guy and so am I, he played all four years in college and is really ready for the NBA.
With trade rumors flying around about Vince Carter, Williams can really step up and be the replacement.
Will he give you Carter numbers? No, but he will certainly give you numbers. He can score the ball get to the basket and plays great defense.
Charlotte Bobcats- Gerald Henderson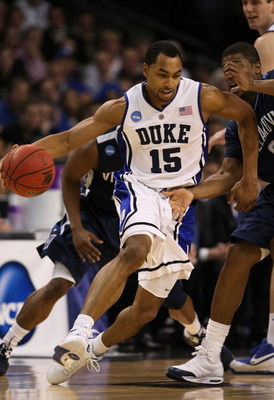 After last year's shocking pick of D.J. Augustin, the Bobcats will definitely not take a point guard. And with a solid frontcourt they will look at the shooting guard position.
The Bobcats will go with a safe selection, a player that is ready to come in and be a factor.
Gerald Henderson, a Duke product, is the perfect choice for them. He plays defense, he shoots well, and had a great college career. Coach Brown will help him significantly.
Indiana Pacers- Dejuan Blair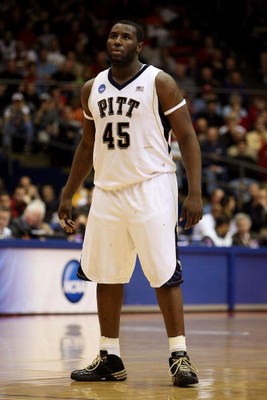 With the 13th pick the Pacers really need to get a guy that can rebound the basketball, and even though he is undersized, no one in this draft rebounds the ball like Blair.
While some may say its a little early for Blair I think he would sit in really well with the Pacers and could really help them this season and down the road.
Phoenix Suns - Earl Clark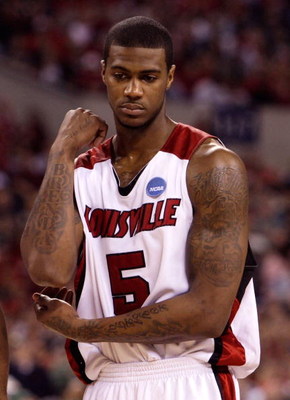 Phoenix can either go two ways with this pick—point guard or small forward with size.
They will have Nash for one more year unless they ship him to New York for Nate Robinson. However, what they need is a small forward with size—and they get that with Clark. A 6'10" guy with a 7'2" wingspan, he can play all three big positions.
The one problem with Clark is that he is not such a great shooter, which could hurt him a little. But when he is around the basket, there is no need to worry.
Detroit Pistons- B.J. Mullens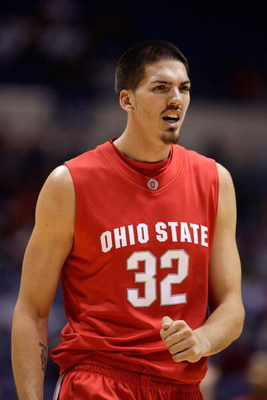 With the Pistons losing Rasheed Wallace to free agency they need to address their main issue and that is height.
This draft is really not the draft to address that aspect of your team. However the Pistons cant pass up B.J. He is a big guy with raw talent but if given the time on the floor he can really produce.
Look for him to start slow but as the season goes on become more of a threat.
Chicago Bulls- James Johnson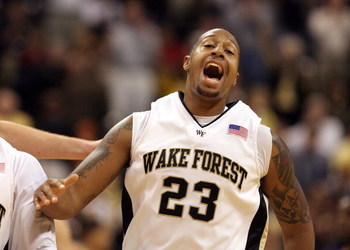 The Bulls get their man with this pick.
Johnson is a player who could have gone from No. 11-16 but falls to the Bulls because teams don't really need the small forwards.
Johnson is a great player who really will help the Bulls. He has an outside game as well as an inside game and with Deng coming back from injury he will give them good depth off the bench and help Deng ease back in to playing.
Philadelphia Sixers- Eric Maynor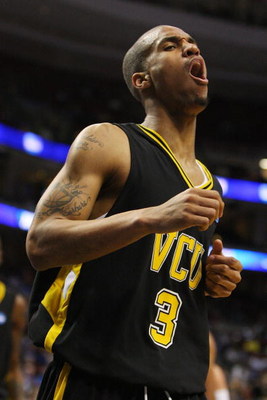 With Miller going to free agency, the Sixers will look at a point guard and I think its down to two final candidates, Eric Maynor of VCU and Ty Lawson of UNC and I believe they will choose Maynor.
Eric Maynor was an amazing player for a program that he has basically re-invented in VCU. He played all four years of college and is probably the biggest sleeper in the draft.
When people look back the 2009 NBA draft, they will say that he will be the best point guard to come out of that draft.
Minnesota Timberwolves- Austin Daye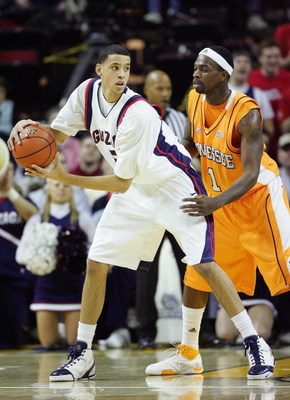 With their third selection in the first round they will address their bench situation. With Jefferson coming back from a surgically repaired knee they will need some depth off the bench.
Daye gives them a 6'10" frame with inside and outside ability he will be a huge factor off the bench.
While there are some questions regarding his toughness, I think Daye will help Minnesota.
Atlanta Hawks- Brandon Jennings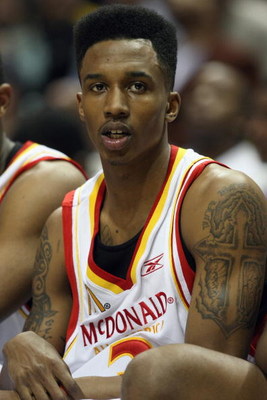 Jennings really slipped in this addition of my mock draft. After being passed by the Warriors and Bucks, there really is no other team that needs Jennings.
While he is a very good player, his workouts weren't the best.
He fits this Atlanta team very well and could be the replacement for Mike Bibby who may leave.
Utah Jazz- Tyler Hansbrough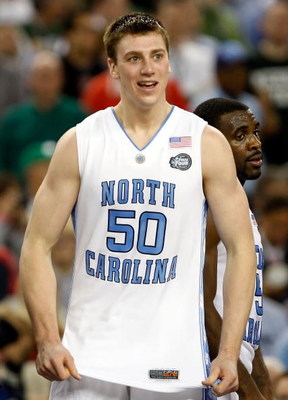 This is the perfect fit for Utah, with Boozer pretty much gone from Utah, Paul Milsap will take over as the starting power forward which leaves the bench empty.
Getting Hansbrough will be huge for Utah because he can immediately come in and bring offense and intensity.
New Orleans Hornets- Chase Budinger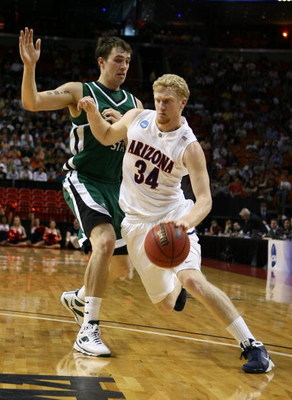 I think Chase fits in really well here the reason is because the Hornets have lacked shooters off their bench which hurt them in the playoffs. With Chase he can shoot, drive, get to the line and be a leader on the court. Having Chris Paul as a point guard would help his cause and get him a lot of open shots.
Dallas Mavericks- Jeff Teague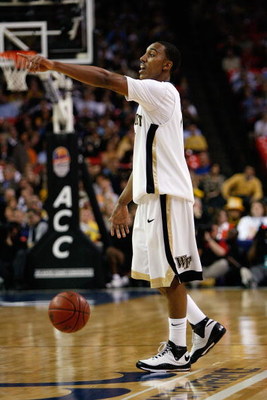 Dallas gets lucky! I believe Teague will be the player to fall in the draft and he falls to Dallas. With the possiblity of Kidd leaving Teague helps this team with his ability to play point and to play the shooting guard. He give Dallas a lot of depth and has similar skills as a Devin Harris type player.
Sacramento Kings- Omri Casspi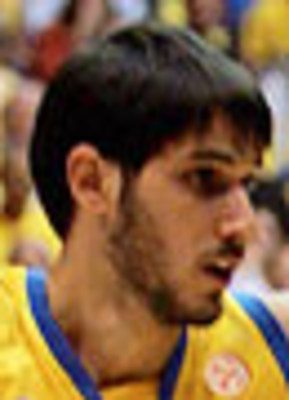 Casspi will be the first Israeli player in the NBA he has an unbleivable game and will be a huge asset to the Kings. While he may stay in Europe for one more year I belive that it will benefit him and when he does come to the NBA he will be a great player.
Clevland Cavaliers- Derrick Brown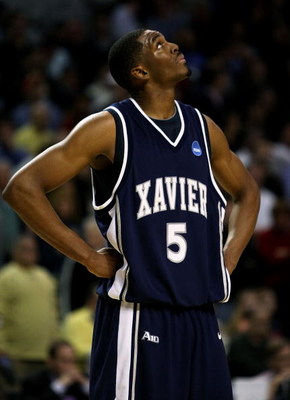 With the last pick in the first round the Cavs get Brown. He is an athletic guy who can shoot and attack the rim. The Cavs had trouble with depth in the playoffs and come next year Brown is going to be a huge impact in getting the Cavs to the next level
Portland Trailblazers- Ty Lawson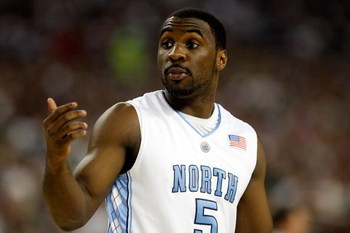 If Portland keeps this pick they will select Ty Lawson. Even though they traded for Jerryd Bayless last year Lawson seems like the right pick for them. He is a leader and could eventually end up starting over Bayless
Oklahoma City Thunder- Sam Young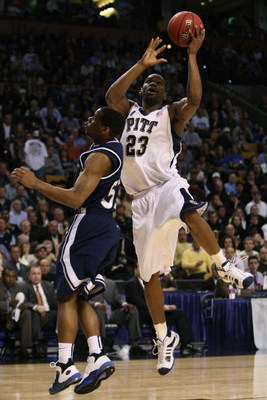 This is a good pick for OKC hes a good shooter and can really help them. With their young roster he actually brings some older age at 24 already. He can be a rotation player and he can be somone that will contribute heavily
Chicago Bulls- Toney Douglas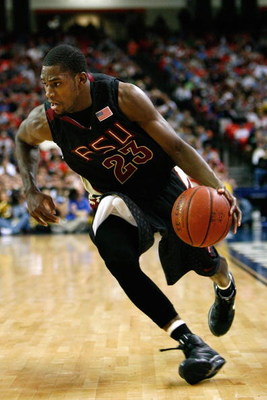 With the possibility of Ben Gordon leaving the Bulls need to pick somone up that can not do what Gordon did but that they can see doing what Gordon did down the road and that is what they get in Douglas. He is fast with a good outside game and can most certainly attack the rim.
Memphis Grizzlies- Dajuan Summers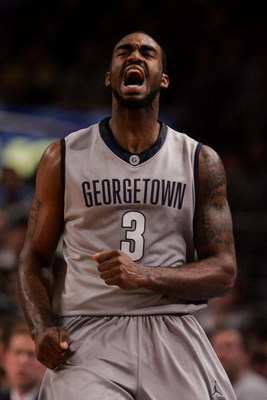 Summers is really going to help Memphis. With Warrick going to free agency, Summers is going to be an immediate player and could have a great upside for the 27th pick. with his 6-10 height he can play the 3, 4 and the 5 if needed. He is a great player and will help Memphis this season
Los Angeles Lakers- Darren Collison
The one thing the Lakers lacked in the playoffs was back up pointguards stepping up. They were blown away by every opposing teams point guards and Collison a very fast poinguard brings LA defense and thats what they need here.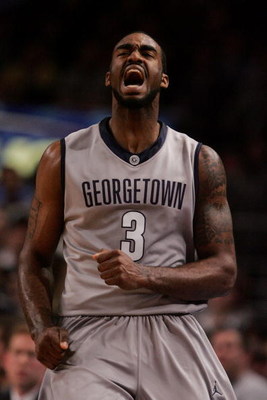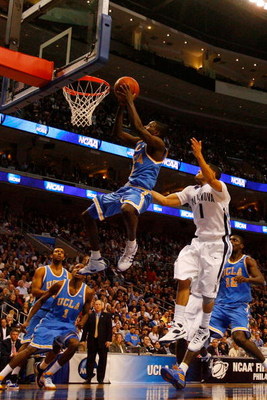 Keep Reading