Hetero-tainment: A-Rod Parties, Sanchez Gets Booed
June 21, 2009
This edition of Hetero-tainment includes A-Rod partying in Miami, Mark Sanchez getting booed, Chris Duhon's other job, Dwight Howard's movie, and hecklers at the U.S. Open.
A-ROD NOT TOO FATIGUED TO PARTY
A-Rod pulled a "Manny Ramirez" this weekend and hit the clubs after being benched by Joe Girardi.
Via Palm Beach Post:
Alex Rodriguez reportedly left the club SoBe at 2:30 AM with Kate Hudson.

Benched for alleged "fatigue," slumping New York Yankees slugger Alex Rodriguez partied until 2:30 a.m. Saturday in Miami Beach. He then disappeared into the tropical night with actress Kate Hudson in the back seat of his chauffeured Maybach.
DUHON GIVES A GOLF LESSON
Apparently, Chris Duhon plays golf and is good enough to give lessons.
Via Page Six:
"REAL Housewife" Jill Zarin made Knicks point guard Chris Duhon duck for cover while he gave her a golf lesson at Chelsea Piers in preparation for the Hamptons Golf Classic on June 29. The event will benefit Duhon's Stand Tall charity, which rebuilds basketball courts in New Orleans destroyed by Hurricane Katrina. Also playing will be Giants defensive end Justin Tuck and Heather Tom of "The Bold & the Beautiful."
SANCHEZ GETS BOOED
Mark Sanchez got booed for one of the first passes he threw in front of New York fans.
Via Page Six:
JETS first-round draft pick Mark Sanchez, who just signed a five-year, $50 million contract, is learning quickly he'd better be good. At the Samsung Four Seasons of Hope gala the other night, Sanchez participated in the traditional football toss with teammate Kellen Clemens and Hall of Famer Dan Marino, with guests bidding $750 to have a signed ball thrown to them. When his first try was overthrown, prompting groans and boos, WFAN's Boomer Esiason told him: "Welcome to New York. You better get used to that." Luckily, Sanchez's second throw, spanning the Cipriani Wall Street ballroom, was good.
SUPERMAN SHOPS MOVIE
Dwight Howard is working on his own fish-out-of-water comedy.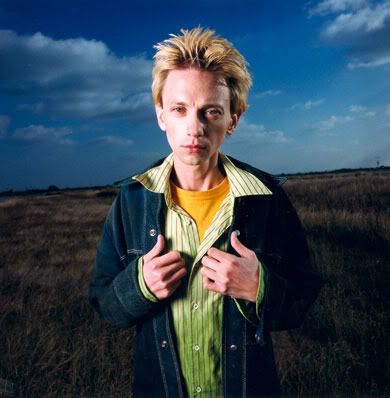 Via Page Six:
ORLANDO Magic star Dwight Howard is working with "The Ring" executive producer Michele Weisler on a movie titled "Switch," about a "white, unathletic, unpopular high-school freshman who swaps basketball skills with Howard." Chris Tucker, Kanye West and Snoop Dogg are expected to make appearances in the flick, which starts shooting in August. Our source also said Howard's in talks to get Shaquille O'Neal on board.
DRUNKS TAUNT GOLFERS
Hecklers at the U.S. Open made the tournament more… colorful.
Via Newsday:
At 6:42 p.m., dozens of drunken spectators at Hole 10 taunted Woods as he prepared to start his third round in the rain.

"We're on Long Island, baby, where men are men!" one fan yelled. "Put that umbrella down!"

The taunts were mixed with cheers from the majority of the crowd.

Woods did not respond to the people who were heckling him but tried to quiet the crowd with a "sshh" hand gesture, putting his finger to his lips, as golfers prepared to tee off on the adjacent 12th tee.

"Suck it up, you've got your own video game!" someone shouted at Woods.

Some fans, apparently disgusted by the hecklers' behavior, walked away from the hole. Others told the vocal contingent to quiet down, which had no effect on the verbal abuse.

Minutes later, a group of fans greeted Fred Funk at the 10th hole by shouting his last name as an obscenity.

A little earlier, drunken fans at the seventh hole shouted at golfers, "This Bud's for you!" On the ninth fairway, drunks called out "you suck" to players while spectators on the other side booed the hecklers.