Things are quickly spiraling out of control for one of England's most storied clubs as Aston Villa's nightmare month continued with a coaching shake-up on Tuesday.
Ian Culverhouse and Gary Karsa, top assistants under manager Paul Lambert, have both been suspended from their duties indefinitely. In the interim, former player Gordon Cowans and backup keeper Shay Given have been promoted to aid Lambert for the team's final weeks of the Premier League season.
This puzzling development caps an unsettling period for the Birmingham club that has seen the team lose four consecutive matches, prompting tremendous unrest from the supporters and calls to sack Lambert during Villa's latest defeat to Crystal Palace.
In an effort to defuse the situation, CEO Paul Faulkner issued a formal statement on behalf of the club, urging the players, staff and fans to remain positive and united in the face of adversity:
[Villa] have suffered four consecutive defeats and that is hard to take. We are hurting. Fans are hurting; players and the manager are hurting. The frustration is shared by everyone who loves Aston Villa...We know we can handle adversity. What we need now is for everyone to stick behind the team and continue to show the great support that is a hallmark of our Club.
Reaction to Faulkner's statement has been mixed. Some fans have viewed the club's words as patronizing and belittling. What is undeniable is that since the departure of Martin O'Neil just a week before the start of the 2010-11 season, the Villa faithful have suffered through worsening circumstances every year.
It seems an eternity ago that Villa were among the league's top teams, consistently battling for a European place and accomplishing the feat for three consecutive seasons.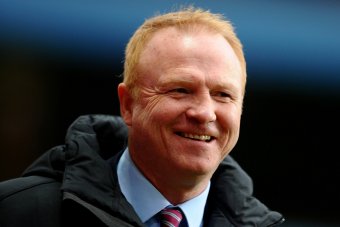 Laurence Griffiths/Getty Images
The unsuccessful tenures of Gerard Houllier and Alex McLeish began Villa's decline and brought somewhat similar unrest among many supporters, leading to Lambert's appointment two years ago.
Since day one in charge, Lambert has prioritized reducing the wage bill and signing younger players for the first team. The manager has frequently asserted that he is operating under a constrained budget and his transfer dealings have been made accordingly.
Using this policy, Villa scraped their way to survival last year with the future looking brighter. Things have not progressed as hoped, however, as the team's on-field performances have worsened, leaving Villa uncomfortably close to the relegation zone for a third-straight year.
Lambert's intent to cut wages and promote youth is admirable, but his stubborn nature and naivete may just be his undoing. The manager's inability to address the need for a creative influence, as well as his lack of overall activity in the winter transfer window, has left the squad toothless following the loss of Christian Benteke to injury.
The Scottish manager has routinely misused players such as Andreas Weimann, Nathan Baker, Matthew Lowton, Nicklas Helenius and Marc Albrighton, while his tactics are also questionable. He has struggled to implement an effective offensive system and has poorly managed his in-game substitutions.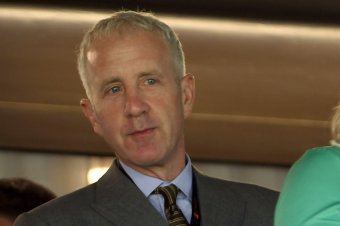 Ian Walton/Getty Images
All of these shortcomings have contributed to Villa's current plight, but the lack of support from owner Randy Lerner must be taken into account.
Lambert's aggressive efforts to shrink the wage bill are products of the environment created by Lerner, who failed to properly manage the spending of O'Neil, Houllier and McLeish. This has consequently led to a reduction in the American's investment in the club and left Lambert with fewer resources at his disposal.
Nonetheless, Lambert's management must improve immediately if he has any hope of returning as Villa's manager next season. In the eyes of many fans, Lambert's chances have already run out, but if he can lead Villa to a few victories in their final five matches then he may just earn himself more time.
Saturday's clash with Southampton will be the start of this. Another home loss will likely make Lambert a dead man walking and virtually guarantee his sacking. Lambert's best chance to avoid this is by aggressively altering his tactics against the Saints.
Villa earned a shock win away at Southampton earlier this season by taking their chances on the break with aplomb. This will not be as easy at home, especially without Benteke to lead the line, and Villa will have to improve their quality in the final third to earn a victory.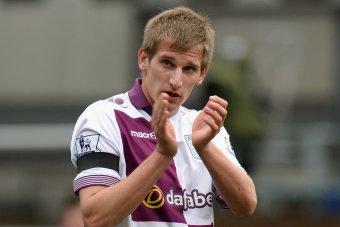 Tony Marshall/Getty Images
Starting the lively Albrighton, who has never been a favourite of Lambert's, is one measure that the manager can take to alter his tactics. Similarly, giving a young striker such as Helenius or Callum Robinson a chance to impress has little downside.
As things stand currently, Lambert's time in charge at Villa Park is running out. Beating Southampton may not change this, but by demonstrating tactical flexibility and a more adventurous style of play Lambert can give Villa their best chance at a victory and leave the fans with something to cheer for.