In what is presumably a bid to drastically revamp its stale creative product, TNA has recruited former WWE Diva Christy Hemme to its booking team.
Earlier today, top TNA executive John Gaburick noted on his official Twitter account that Hemme was the newest member of the writing crew.
Look who is bringing a #Knockout punch to the TNA Creative team. Welcome @hemmepowered to my team! pic.twitter.com/dIf4CYKh8V

— John Gaburick (@JohnGaburick) April 7, 2014
Hemme later confirmed the news and spoke of her excitement about her new role.
I am SOOOOOO excited to bring a female touch to the product!!!! 1st day on the job and LOVING it!!!! @IMPACTWRESTLING

— Christy (@hemmepowered) April 7, 2014
Former model and dancer Hemme got her start in wrestling as a contestant in WWE's 2004 Diva Search.
While the contest itself didn't go down too well—the segments were usually cringe-worthy and degrading—Hemme won fans over with her good looks, feisty personality and charisma. To no real surprise, the star went on to win the entire competition—and a lucrative WWE deal.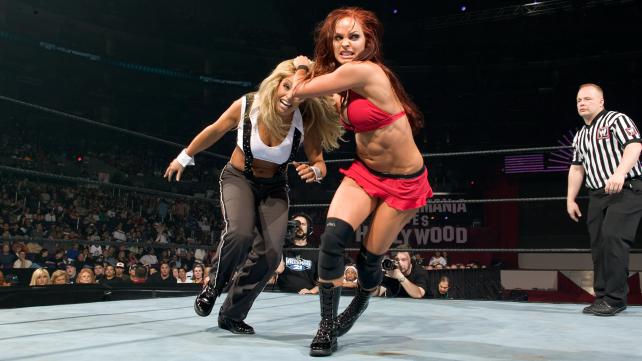 Credit: WWE.com
In 2005, she was one of the company's most pushed Divas, even being selected to appear on the cover of April's Playboy cover (pre-PG era, this was a fairly big deal). She also challenged Trish Stratus for the Women's Championship at that year's WrestleMania.
While Hemme wasn't exactly Manami Toyota in the ring, she did show an admirable willingness to learn. And, indeed, for a newcomer, some of her earlier bouts were shockingly respectable.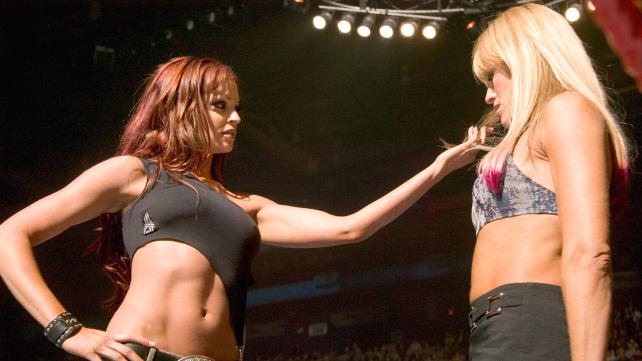 Credit: WWE.com
Combining this with her other positives as a performers, it thus seemed a mystery why WWE chose to release her from her deal in December.
Keen to stay in the business, Hemme made her TNA debut soon after, and, after an unremarkable run as a wrestler, she retired to concentrate on in-ring announcing and backstage duties.
It would be easy for fans to ridicule the 33-year-old's promotion and claim she isn't qualified to be a booker.
But, really, considering the absolute mess America's No. 2 promotion has made of its product in the past few years, it's difficult to see how she could make things worse.
Besides, wrestling has had plenty of "experienced" bookers over the years (the notorious Vince Russo springs to mind), and they've done nothing but damage the product. Maybe it's time to bring in some fresh faces?