The Houston Rockets' Top 10 Defining Draft Moments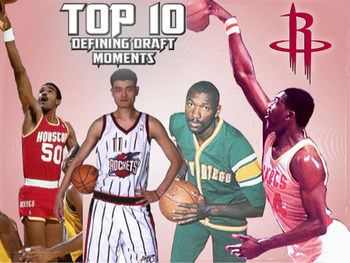 Taking a look back at the Rockets draft history I am reminded of an old saying that, "hindsight is 20/20." This is especially true in analyzing a team's draft selections over the years considering how it is impossible to consistently pick out the next late round steal or early round bust as it actually happens. That said, the Houston Rockets have a draft history that has more peaks and valleys than John Travolta's career. Looking back, I have ranked the top ten most defining moments, some good, some not so good, of this proud NBA franchise. I have left off a couple of honorable mentions such as John Lucas and Elvin Hayes. Lucas because he only spent two years as a Rocket before moving on, and Hayes because he made his mark in the league more as a Washington Bullet than a Houston Rocket. Lucas did come back to join the 1986 Rockets, but that was well past his prime. Though I must admit, they both certainly deserve mention as #1 picks in 1976 and 1968 respectively.
#10- 2006 Rudy Gay for Shane Battier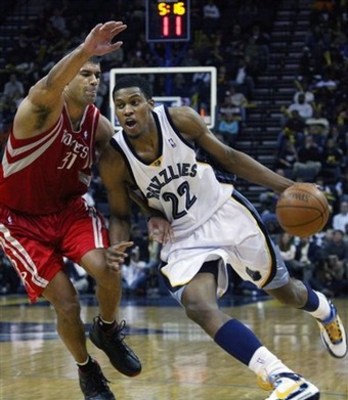 In 2006 the Rockets selected Rudy Gay, out of Uconn with the #8 pick. They quickly traded him to Memphis for Shane Battier and Stromile Swift.
Battier is currently one of the best defenders and 3-point shooters in the league, and a key component of the current Rockets team. Rudy Gay is no slouch at Memphis, but this move has shaped the team into what it is today.
At the time many thought it was a mistake, myself included. While Rudy Gay may still prove to be the better player, it is hard to consider Battier a mistake.
#9- 2001 Three Picks for Eddie Griffin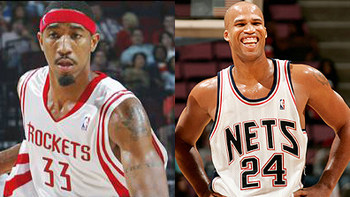 In 2001 the Rockets traded three first round picks (#8 pick) Richard Jefferson, (#18 pick) Jason Collins and (#23 pick) Brandon Armstrong to New Jersey for the late Eddie Griffin. Griffin's time in Houston was short due to alcohol and drug issues and he was released outright in 2003.
Jefferson still plays at a high level today, making this one of the worst deals in Rockets history. You're welcome, New Jersey.
One footnote is that Tony Parker went with the 28th pick in that same draft.
#8- 1998 Three Wasted Picks and Cuttino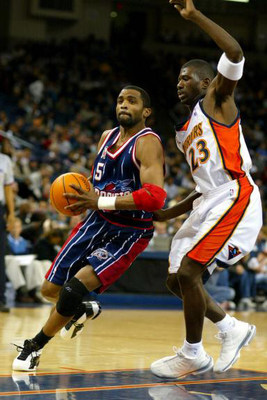 In 1998 the Rockets once again wasted three first round picks when they chose Michael Dickerson (#14), Bryce Drew (#16) and Mirsad Turkan (#18).
Dirk Nowitzki, Vince Carter and Paul Pierce were all drafted prior to #14 and could possibly have been traded up for in a package deal had Houston targeted a sure thing over three flops. But who knew?
The one thing they did right was selecting Cuttino Mobley (#41) in round two. But passing on hometown high schooler, Rashard Lewis three times was dumb then and has proven to be even dumber now.
#6 & #7- 1992/1993 Robert Horry and Sam Cassell
In 1992 & 1993 the Rockets picked up two of the most important pieces in their back-to-back championship run, selecting Robert Horry (#11) out of Alabama, and then Sam Cassell (#24) from Florida State. Maybe it's cheating to group these two into one moment, but since they both contributed in a huge way to the same effort, mentioning them together, in no specific order, seemed best.
#5- 1970 Rudy T. and Calvin Murphy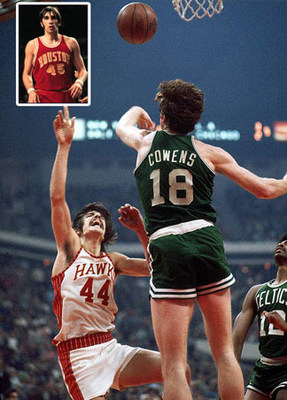 In 1970 the Rockets had the #2 pick. With that selection they chose Michigan standout, Rudy Tomjonovich. Bob Lanier went first.
Rudy T. went on to be a huge part of the Rockets history, as a player. Later on he returned to coach the team to back-to-back World Championships.
Two notes on that draft; the Rockets chose Rudy T. over Hall of Famers, Pete Maravich and Dave Cowens. Also in round two they picked up Calvin Murphy, passing on Nate Archibald to get him.
#4- 1983 Ralph Sampson and Rodney McCray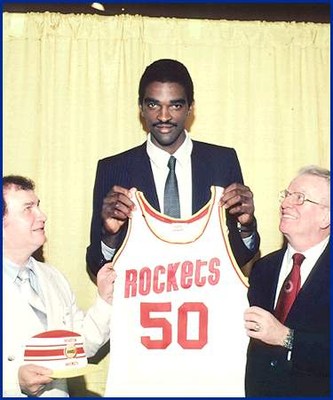 The 1983 NBA draft was the beginning of an era for the Rockets. This bitter-sweet draft was blundered and led to a terrible 1984 season, but it also set them on a path to get the #1 pick in 1984.
Having the coveted #1 pick in 1983, they chose Ralph Sampson in a no-brainer selection. But at #3 they chose Louisville forward, Rodney McCray.
The boos rained down as they passed on home town favorite, Clyde Drexler, in yet another dumb decision. Had they picked Clyde though, they likely would have won more than 14 games and never earned the #1 pick in the next draft.
#3- 2002 Yao Ming
The 2002 draft, once again saw the Rockets with the #1 pick. Once again they went with a center, choosing the dominant Chinese phenomenon, Yao Ming.
Though it was Amare Stoudemire who won the Rookie of the Year award, Yao has turned out to be a fantastic pick. Despite a history of foot injuries, he remains the face of the Rockets franchise today.
#2- Moses Malone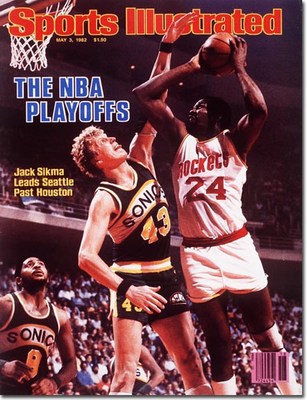 In 1978 the Rockets acquired Moses Malone from the Buffalo Braves (who later became the Los Angeles Clippers) for two future first round draft picks. Malone played in Houston for six seasons, averaging 23.7 points per game.
One of the first high school players to be drafted (in the ABA) Malone's stats improved every season he played in Houston. He led Houston to the 1981 NBA Finals, where they lost in six games to Larry Bird and the Boston Celtics.
#1- Akeem Olajuwon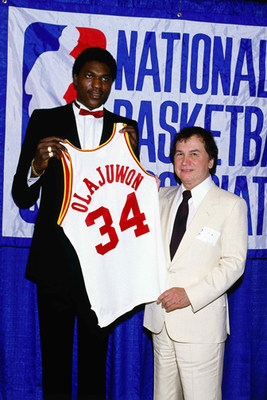 In one of the most famous drafts in NBA history the Rockets found themselves yet again with the #1 pick after a dismal 14-68 season. With that pick they chose Phi-Slamma-Jamma Center, Akeem Olajuwon.
This selection shaped the Rockets franchise for the next seventeen seasons, eventually leading to their back-to-back Championships in 1994 over New York and 1995 (with Clyde Drexler) over Orlando. A footnote of this draft is that the Rockets (and Blazers) passed on Michael Jordan and Charles Barkley.
Portland's selection of Sam Bowie at #2 remains the worst pick in NBA draft history.
Keep Reading

Houston Rockets: Like this team?