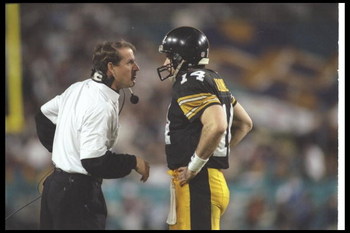 Okay, so maybe I'm a raging lunatic when it comes to close games, but I have my reasons.
Close football games are great to watch, there's a reason why sports will always trump any Hollywood movie, but in close games, when all the plays on the field have been called, one can only reminisce of what could have been.
Rarely do we get games where the refs don't make at least one questionable call. It's sad, but it is what we fans have to put up with.
Super Bowls are not immune to this.
We have witnessed 43 Championship games, some have been blowouts, some have been contested for the first three periods, and some have come down to the last three minutes.
I present to you robberies/fixes/conspiracy outcomes I can no longer keep to myself.
10. Super Bowl XXII- Redskins defeat Broncos 42-10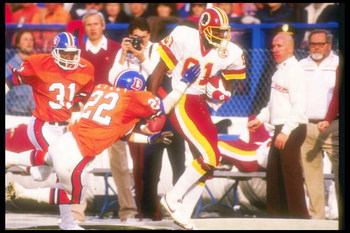 I don't know, I just don't know, but 35 points in the second quarter?
I cannot wrap my head around that.
I'm not sure when the payoff happened though, was it at the beginning of the
game for the Broncos d-men and they just got scared they were up 10-0 so they let up and got torched, or was it after the first quarter for them to lie down for one quarter?
The Broncos would not score at all in the second half, now maybe it was because they were down 25 points, or maybe because the Redskins owner didn't want any Elway comeback.
Or maybe this Super Bowl was just an over matched team that somehow happened to nab a 10-0 lead....I don't know, I want to yell rape on this.
9. Super Bowl XXXVIII- Patriots defeat Panthers 32-29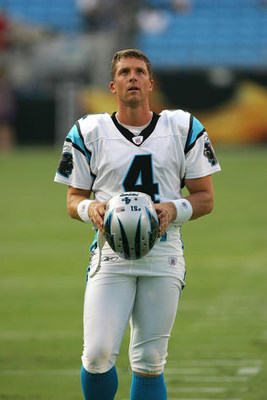 I'm not going to spend much time on this, it was one of the best Super Bowls ever and the Patriots were the better team.
But I cannot see Kasay kicking a kickoff out of bounds with under two minutes to play, are you freaking kidding me?
Maybe he was that tense, maybe, but I really do think his children were being
held at gunpoint by a crazy Boston sports fanatic.
8. Super Bowl VI- Cowboys defeat Dolphins 24-3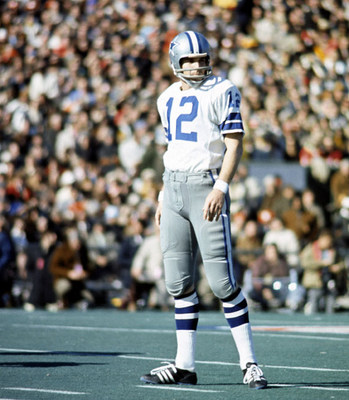 I am no fan of Don Shula or his Dolphins, but they did go 14-0 in 1972 by posting the most points and allowing the fewest.
The turnaround from their horrible Super Bowl loss in which to this day they hold the record for the fewest number of points scored in the big game, a measly field goal, it's just too much to believe.
I really think " America's Team " Dallas Cowboys were a product, created and sold, and I happen to think it came here.
If you can find a copy of this Super Bowl, watch it for yourself.
The Dallas defense wasn't THAT amazing that they held the Dolphins to 80 yards rushing, but the whole came was really rather quiet, not much excitement.
The Cowboys won 24-3 and I don't think many people cared.
Mike Ditka finally got his ring and all was well as the birth of Roger Staubach as an NFL legend began.
Not to take away anything from Staubach but the coverage on some of his big plays was just not there, not to mention his longest pass was for 21 yards.
The game was boring, but most of all, seemed a horrible rehearsal.
7. Super Bowl XLII- Giants beat Patriots 17-14
Yes I know it's been overdone, but what do you expect when an 18-0 team loses their final game? Really...did you expect it to blow over any time soon?
With the Internet and all? Of course not.
So here's why I think it was a fix, New York vs. Boston.......need I say more?
On top of the fact if you saw the game it wouldn't be too much to consider some of the aging offensive linemen being paid off, they have retirement to think about and you know Belichick likes discounts.
There's also something fishy about how few penalties the Giants were called on, the fewest ever by an underdog team (by Vegas odds ).
Now getting sacked five times in a game isn't extremely rare, but considering Brady was sacked 21 times in the 16 regular season games, as in, 1.3 a game, that is pretty huge.
On top of the fact, there's Plaxico Burress, c'mon now, wide open in the end zone on the best red zone defense of the season?
Nope, sorry, I can't believe the game was fair game, I imagine the treasury of New York paid in.
6. Super Bowl XVIII- Raiders defeat Redskins 38-9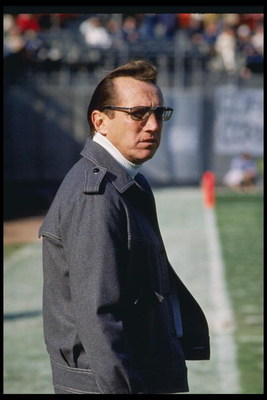 Now okay, I know you might think a blowout can't possibly be a fix because it would turn too many heads, but bare with me.
I could be wrong here and that's why I don't put this any higher, but if you didn't know, the Raiders victory over the Redskins in Super Bowl 18 was THE biggest upset ever, I would even say it was bigger than the 2007 Patriots losing.
Here's my reason, first, the Redskins two losses in the regular season were both by a single point, 48-47 and 31-30.
The team, like the Patriots, set the regular season record for most points scored, and John Riggins set the record for most rushing TDs in a season.
The fewest number of points the Redskins scored in the regular season was 23.
In the Divisional round they massacred the Rams 51-7 and then beat the Montana 49ers in a close 24-21 bout.
But that was Montana, the Raiders had come in having lost to the Skins in the regular season 37-35, a close game, but a high scoring one.
The fact the Redskins would only put up 9 measly points, 14 fewer than they had all season, is unfathomable.
The Skins were only favored by three, but that's because of the closeness of some of their games and the Raiders regular season match up, oh sure the Skins could have lost fair and square, but 38-9??? No, I don't buy that.
I doubt Riggins or Theismann were in on it, but some of the vaunted members of, The Hogs offensive line I believe were.
The Raiders sacked Theismann six times, where he had averaged just a tad over 2 a game the entire season. Theismann also threw 2 INTs to no TDs, where he had 29 TDs and 11 INTs in the regular season.
Too many thing lined up right, and Marcus Allen having the best run game in Super Bowl history was also no coincidence.
This was not only one of the worst blowouts in Super Bowl history, it was also the most unbelievable, could you see the 2001 Rams losing 7-28? Of course not, what about the 2007 Patriots 10-35?
Again no.
5. Super Bowl XII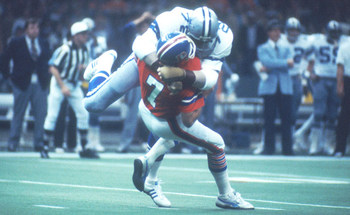 Maybe it's just me and horribly QB performances in the big game, but I just can't buy Craig Morton being this disgusting.
I mean like one of those big flies on the wall that after you swat you get a giant squash mark you have to spend 10 minutes scrubbing out.
Craig Morton lost one Super Bowl already coming in, but he wasn't as bad in that first one.
In probably THE worst performance in the Super Bowl by a Quarterback, Craig Morton completed just 4 passes...of 15 thrown, for 39 yards while throwing 4 Interceptions.
In fairness Norris Weese came in and completed just 4 of 10, but he didn't throw any INTs, and he was the discount backup for Christ's sake.
Staubach had a terrific game but overall I think the Broncos organization was bought, first off, the Cowboys would have probably won the Super Bowl, and the Broncos were a miracle finalist, so I am sure the owner got a deal he couldn't refuse from Clint Murchison. One of those " just to make sure " deals.
4. Super Bowl III
I really do think this was setup.
Not because of the guarantee but I am sure the NFL and AFL commissioner came to agree that a victory for the AFL would be extremely profitable for both organizations and I think at that point talk of a merger was already in the works.
Now Unitas was injured most of the season, but I think we can all assume he wasn't that injured late in the season, Morrall won the League MVP, but he was no Johnny Unitas people, don't forget Brian Sipe once won League MVP too.
So then we get to Super Bowl III, I must have watched the rerun of that game 20 times now, they show it consistently on NFL Network don't you know.
And I have to say, even with a great game plan, there's just something fishy
about Shula losing that badly, and it was a romp until Unitas came in, no doubt.
I think the guarantee just added to the game's mystique but I think it was bought.
3. Super Bowl XL- Steelers defeat Seahawks 21-10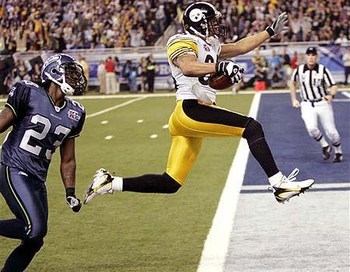 I can't waste time on this.
Arguably the worst Super Bowl ever played, the calls were just plain idiotic at times, I could even call this the worst fix in Super Bowl history because it was just too damn obvious, somewhere down the line I'm sure people stopped tuning in, well, aside from Pittsburgh and Seattle fans that is.
The abundance of bad calls made the game simply unwatchable, and it is too convenient Jerome Bettis finally won his Super Bowl, in his home town, when the Seahawks were called on a slew of unexplained penalties.
Roethlisberger is a great QB, but that game is a poor example, nobody use it in any tributes.
2. Super Bowl XXX- Cowboys defeat Steelers 27-17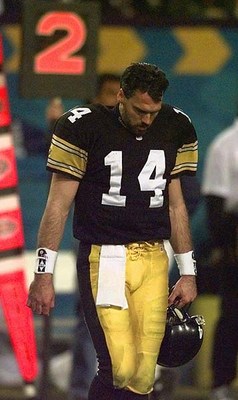 If you never saw this game, please, go find it online somewhere, you HAVE to see it.
In one of the most obvious fixes in sports I have ever seen, Neil O'Donnell, the guy with the lowest INT percentage at the time, ever, threw three picks, two of which were such great gifts I simply cannot believe he intended them to be completions or anything but an INT.
The Cowboys, the mighty Cowboys, came into the fourth quarter leading 20-7, and then the slow but sure comeback by the Steelers happened.
What was truly eerie was how the Steelers had two magical opportunities in the game to tie, and both times, early in the drives, O'Donnell threw a horrible pass nowhere near any Steelers receivers to Larry Brown.
I cannot go through the whole game, but O'Donnell was bought out, of that I am certain. One case in particular was when the Steelers were down just three points, 20-17 and had possession with over four minutes left to play.
Please, watch the game, just watch it.
In honesty though, I doubt many players or officials were bribed, I truly believe it was just Neil O'Donnell, and maybe some of the Steelers d-men.
1. Super Bowl XXXVI- Patriots defeat Rams 20-17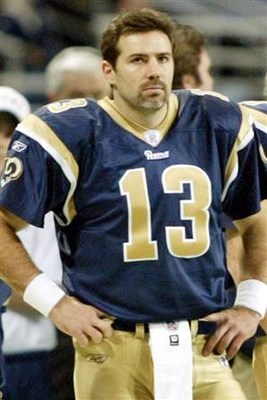 So let's get past the 14-point spread the Rams were given, even I thought it was a bit too high. Then let's get past Kurt Warner vs. the rookie Tom Brady, a QB either has it or doesn't when it comes to leadership in the NFL.
The game was a good one, but I can't help shake this feeling it was also played out before hand on a chalkboard in a backroom somewhere.
First, let's analyze the circumstances which gave way to the Patriots making their run, Drew Bledsoe gets injured with internal bleeding, and Tom Brady takes over.
Now, first off, I'm not a doctor so I'm not going to argue Bledsoe wasn't as hurt as the media made it seem, but judging from the hit he took, I really doubt it was that serious, and Tom Brady wasn't that magnificent while Bledsoe was away.
That's the intro, when it came to playoff time I find it even more unsettling how every single playoff game the Patriots played had a question mark.
Let's begin with the Divisional against the Raiders, the Tuck Rule, the worst call in NFL history, and if you want to argue a worse call consider this is a time where we had instant reply, and where the call on the field was a fumble, which means the official had to see conclusive evidence.
Right....I don't believe it was conclusive for a second, if anything was conclusive it was that Brady had both hands on the football when it dropped.
But alas, the Patriots got another chance and Vinatieri made a great field goal against the wind. Was it a fix?
Well not entirely, I believe Al Davis did not bite the worm and opted out of possible bribery, I can only assume some of the players were paid off, and even then fixing a sports game can never be 100 percent, it's just too difficult to bribe every player and then have them not give away the secret in such an obvious fashion.
I believe the Commissioner of the NFL wanted a Patriots victory and it came very close to not happening, the Tuck Rule was simply a result of the official following orders and giving the Patriots one last gasp, Brady was able to put in a good drive and Vinatieri did make one hell of a kick, Al Davis was beaten.
Then came the AFC Championship, in Pittsburgh.
First off, I know Kordell Stewert had a knack for throwing picks, but honestly, that game was too much, it was Neil O-Donnell all over again. Patriots win too easily by a touchdown.
Then comes the big game, one thing is for certain, Kurt Warner was not even approached to throw the game, that simply isn't Kurt Warner, but the officials were, and they sold their souls.
For anyone who watched the Rams offense the first three quarters, there were late hits galore, and the game was seemingly quiet.
I can only assume the fix was becoming too obvious and the officials got the call from upstairs to let up, and then we saw the REAL Rams offense torch the Patsies with two major scores.
Ahh, but Tom Brady had magic left....yeah right, with just over a minute and no timeouts Brady marched down the field with against one of the worst coverages I have ever seen and set up Vinatieri for an in doors kick that was quite doable.
Patriots win.
If you need any more convincing this was a fix, consider the basic principle, the Patriots had made two previous Super Bowls and lost them, in 2001 we saw a true tragedy with the 9/11 attacks, and then the Patriots pull off a " Cinderella " run and win it all in America's most popular sport.
The Tuck Rule, the AFC Championship, the Super Bowl with all its late hits and Lovie Smith's poor defense in that last drive?
No, much too convenient for me to believe all was fair.
I put this at No. 1 because of how intricate the fix was, it must have been planned in Week Two, everything fell into place slowly but surely.
Keep Reading