While each country's goal differential following its first game in Sochi may suggest a massive discrepancy in talent, Finland and Norway aren't as unevenly matched as you might think.
The Fins jumped out to an early lead in Group B thanks to a blistering eight goals against overmatched Austria in the opener, but it wasn't all gumdrops and rainbows—they allowed four goals, as well.
Norway, meanwhile, put up a strong fight against gold-medal favorite Canada, trailing by just one goal in the final period before eventually falling, 3-1.
Finland is undoubtedly still the strong favorite, but this one could end up being much closer than people are assuming.
Date: Friday, Feb. 14, 2014
Time: 9 p.m. in Sochi; noon ET; 5 p.m. GMT
TV: MSNBC
Live Stream: NBCOlympics.com
Norway Player to Watch: Mats Zuccarello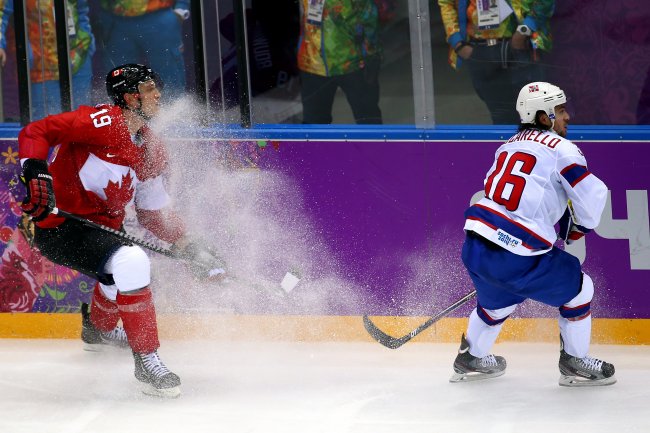 Streeter Lecka/Getty Images
Playing as the only current NHL player on Norway's squad against Canada's loaded roster of superstars, Mats Zuccarello was extremely impressive in the team's first game.
Although the New York Rangers forward didn't find his way onto the scoresheet, he logged a whopping 23 minutes, 57 seconds. That was far and away the most of any forward on the team, and in fact, it wasn't far off captain Ole-Kristian Tollefsen (25:38), who is a defenseman.
The 26-year-old was all over the ice, putting forth a tremendous, hard-working effort and finishing with an even plus/minus rating. As Yahoo! Sports' Greg Wyshynski pointed out, it was hardly surprising:
To the surprise of no one that's seen him play internationally, Mats Zuccarello is having a tremendous game.

— Greg Wyshynski (@wyshynski) February 13, 2014
If Norway is going to pull the upset against Finland, Zuccarello will have to lead the way with another standout, gritty performance.
Finland Player to Watch: Kari Lehtonen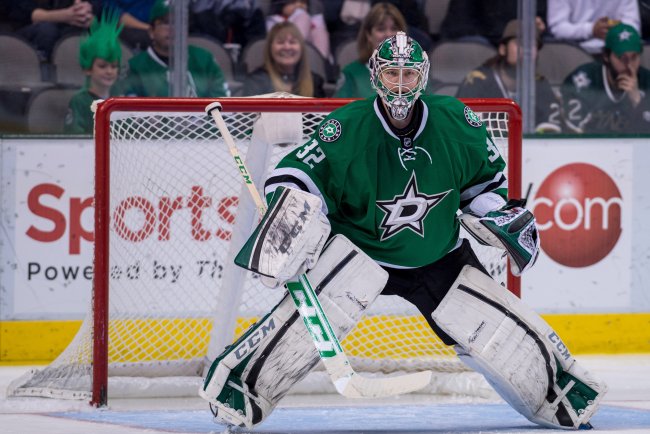 Jerome Miron-USA TODAY Sports
Boston Bruins goaltender Tuukka Rask was supposed to be one of Finland's biggest strengths in Sochi. But during the opening contest, he was a major letdown.
The 26-year-old netminder gave up four goals on just 20 shots against an Austrian side expected to easily finish last in the group. If it weren't for his team scoring eight on the other side of the ice, it would have been an especially terrible nightmare.
"It was a little different than playing on the big ice though," he said after the game, via NHL.com's Caryn Switaj. "Have to move more and be more patient."
For now, Rask won't get an opportunity to redeem himself. According to NHL.com's Mark Stepneski, Kari Lehtonen will replace him against Norway:
Kari Lehtonen expected to start in goal for Finland vs. Norway on Friday.

— Mark Stepneski (@StarsInsideEdge) February 13, 2014
During this NHL season, Lehtonen has allowed 2.48 goals per game with a save percentage of .916 for the Dallas Stars. This is likely just a way to rest Rask before Finland's matchup with Canada, but it will be intriguing to see what decision coach Erkka Westerlund makes should Lehtonen impress on Friday.
Prediction
In a way, Norway's loss to powerhouse Canada was more encouraging than Finland's blowout win over underdog Austria.
Nevertheless, while Norway has proved it can scrap and impressively bare down on defense, Finland—which is expected to make a strong run at the podium—simply has too much talent.
Norway 1, Finland 3