College Football Countdown: Top 50 Teams of 2009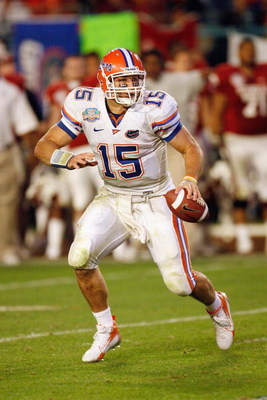 Today I will countdown the Top 50 College Football Teams in 2009. I realize this is only my opinion, but I do have a pretty good knowledge of the College Football landscape.
You might see teams ranked higher than others despite having worse records. This is a product of schedules, and teams I think are better than others head to head but will end up with a worse record.
I'd love to hear what you think and I hope you're looking forward to the season as much as I am.
50/49. Arizona State and Boston College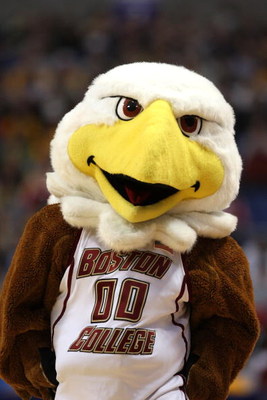 The Eagles have had a series of very unfortunate events this offseason. First they lost their coach, then their star linebacker, and finally their quarterback. It has left the Eagles wondering what can come of this season.
But if we've learned anything from them the last few years, don't count them out. Although I don't expect a third straight ACC title, BC could surprise us and return to another bowl game.
Predicted Record: 6-6
The Sun Devils fell flat last year after some high expectations. This year those expectations will return once again.
The schedule for Arizona State is okay, so if they can go 4-5 in the Pac Ten, they should make a bowl. I think they will be able to do it.
Predicted Record: 6-6
48/47. Kentucky/Maryland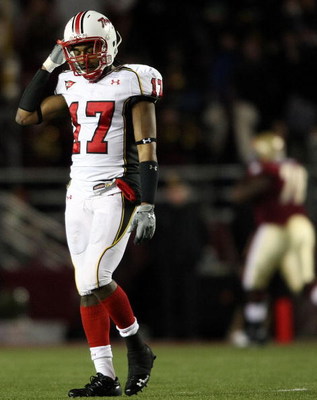 The Terps return all of their top skill position players, but on the defensive side of the ball they lost a lot. Early returns from the spring say that the defense was actually pretty good.
Although I'm not buying into them yet, I think that Maryland can get to another bowl game.
Predicted Record: 6-6
The Wildcats have a good run of success going in the SEC. With tough competition every season, Kentucky has battled to multiple bowl appearances.
This season they will have it a bit tougher, but I'm thinking they will scratch out another bowl berth.
Predicted Record: 6-6
46. Arkansas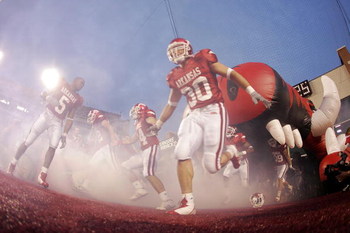 After a down year in Bobby Petrino's debut season, the Razorbacks are more experienced on both sides of the ball. A schedule that isn't too tough could easily translate into a return to a bowl game for Arkansas.
Predicted Record: 6-6
45. Illinois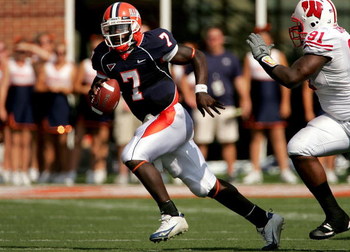 The Illini have been a strange team to judge the last few years. The Rose Bowl appearance two years ago was shocking, while last year with higher expectations, they faltered. This season should be a middle ground on the last two years.
Predicted Record: 6-6
44. Wake Forest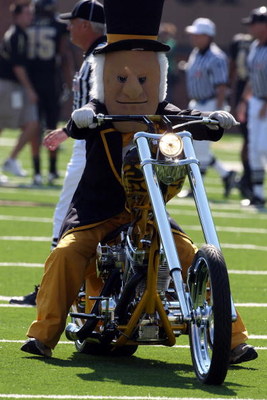 The Deacs have a lot returning on the offensive side of the ball this year. On the other hand, they lose the core of a defense that has propelled them the last few years.
I'm not entirely sold on them yet, but if they can navigate through a bunch of middle-of-the-road teams on the non-conference schedule, they should be able to go bowling again.
Predicted Record: 7-5
43. Auburn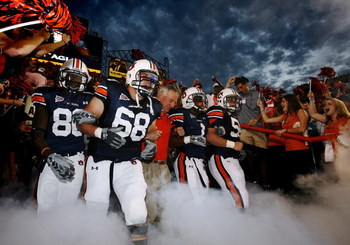 The hiring of Gene Chizik has been considered one of the most bizarre moves by the Tiger faithful. Although it is true that his hiring is strange, the Tigers should be able to work with the talent that they have.
I personally think that the hiring just might work out okay. Chizik secured good talent while at Iowa State, and so far recruiting is going well.
Predicted Record: 6-6
42. Arizona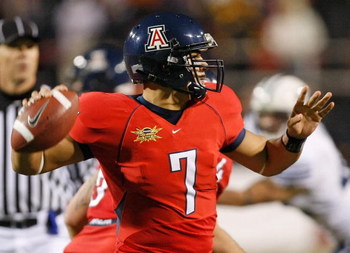 The Wildcats have sort of flown under the radar in the Pac Ten and have established themselves as a steady program.
This season the Wildcats should be able to continue winning and return to another bowl game with a solid season.
Predicted Record: 7-5
41. Texas Tech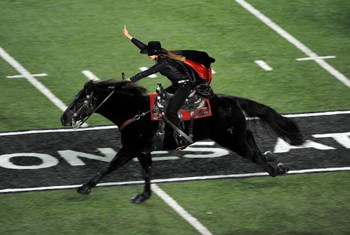 After last year's success Texas Tech loses a lot on both sides of the ball, including stars Graham Harrell and Michael Crabtree.
Although the skill level won't be there like last year, the offensive strategy and a pathetic schedule should be enough to send them back to another bowl.
Predicted Record: 7-5
40. South Carolina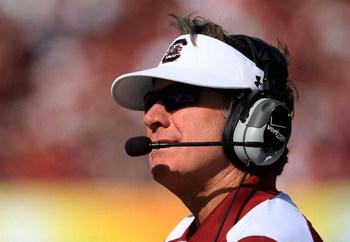 Under the direction of Steve Spurrier, the Gamecocks have steadily improved their recruiting efforts, but none of it has translated onto the field.
Unable to find consistency in a quarterback or in an offensive line, the Gamecocks haven't been able to achieve much better than a six- or seven- win season.
A lot of this might have to do with playing a tough schedule, but there is no reason to think that the Gamecocks will be much different this year. Another bowl trip is reasonable, but elevating into a top 25 team isn't.
Predicted Record: 6-6
39. Minnesota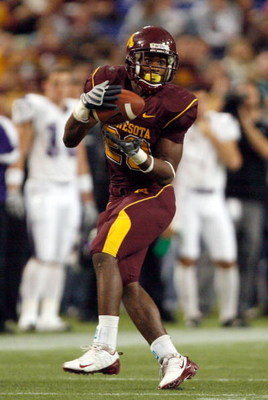 The Golden Gophers are coming off a successful seven- win campaign, and return a good amount of talent.
Although they might not have been the best seven-win team last year, the Gophers have plenty of players to get back there again.
A schedule that isn't very daunting is the key to getting back to another mid-level bowl game.
Predicted Record: 7-5
38. Kansas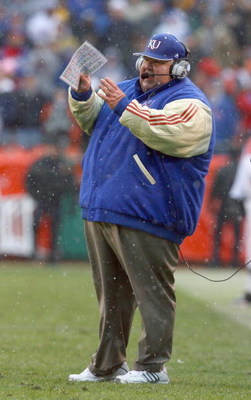 Some folks out in the midwest think that the Jayhawks are a top 25 team this season, but I find no reason to think so. People get too caught up in returning skill players the Jayhawks have.
They weren't nearly as good as many other Big 12 opponents last year. They should be able to compile a good amount of wins with their easy schedule, but they aren't as good as their record will indicate.
Predicted Record: 8-4
37. Wisconsin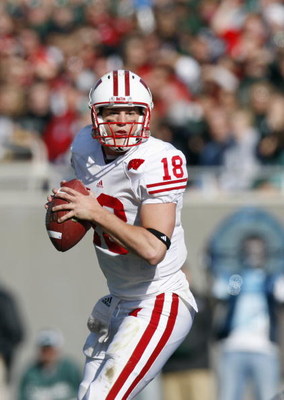 The Badgers fall into a similar category to the Jayhawks because they have a favorable schedule.
Playing some of their biggest games at home this season will help the Badgers pull off an upset or two and get their record up to a very respectable level, despite not having the most talented team.
Predicted Record: 8-4
36. Oregon State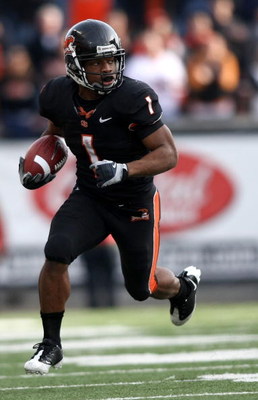 The Beavers had a great season last year and were one win away from the Rose Bowl. They ended up getting throttled by Oregon and went to the Sun Bowl and beat Pitt 3-0.
This new season should be hopeful, but personally I believe that the Beavers won't find quite that much success.
Predicted Record: 8-4
35. Tennessee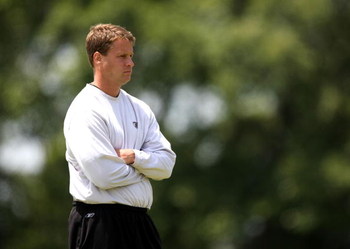 The new regime of Lane Kiffin has brought some excitement back to Rocky Top, but also some controversy. Lane has already thrown himself into some big messes by running his mouth about fellow coaches and his recruiting strategies.
Despite this, Kiffin brought in a good group of players in his recruiting class and still has plenty of talent left over. This combo should be good enough to send the Vols back to a bowl.
Predicted Record: 8-4
34. Notre Dame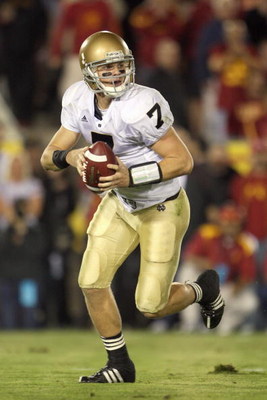 The Irish have had their share of struggles the last few years, but with the most talent returning in quite a while, the Irish have higher hopes this year. A favorable schedule should be a reason for them to be optimistic.
On the other hand, the Irish were quite bad last year and it is unfair to think they will be that much better. In my opinion, I don't think a BCS bowl is possible, unlike what others suggest.
Predicted Record: 8-4
33. East Carolina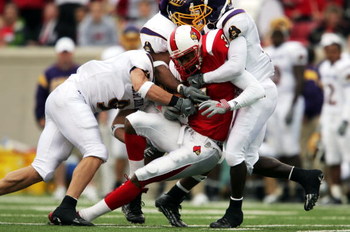 The Pirates stormed out of the gate last year to wins over powers Virginia Tech and West Virginia. Despite that, they seemed to come back to earth as the season went on, despite winning the Conference USA title.
This season they return plenty of talent but play a tough schedule. The Pirates probably won't be a top 25 team when all is set and done, but look for them to be one of the better non-BCS teams.
Predicted Record: 8-4
32. Cincinnati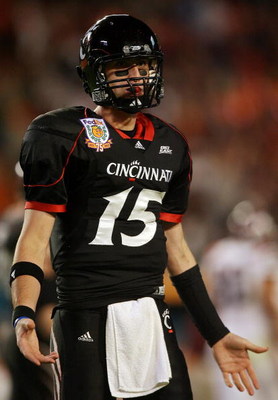 The Bearcats are coming off a Big East title and a BCS berth. Coach Brian Kelly is proving to be one of the best in the country and could lead the Bearcats back into the Big East race again.
Although the expectations are high, I expect the Bearcats to disappoint a little bit this year with their record.
Predicted Record: 7-5
31. NC State
The Wolfpack have high expectations after winning four in a row to qualify for a bowl last year. Quarterback Russel Wilson will lead the improved squad into the new season with hopes of an ACC title.
Although there are reasons to believe in the Pack, I don't think they are ready for that kind of jump yet. The Wolfpack were bad at times on defense last year, and never were able to compete against the teams with the most talent.
Predicted Record: 7-5
30. Michigan State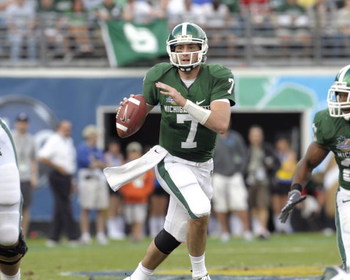 The Spartans were a very solid team last year, but aren't ready to compete for a Big Ten Title.
Michigan State has a favorable schedule to keep the winning going but don't expect the Spartans to be on the same level as Ohio State or Penn State this season.
Predicted Record: 8-4
29. Missouri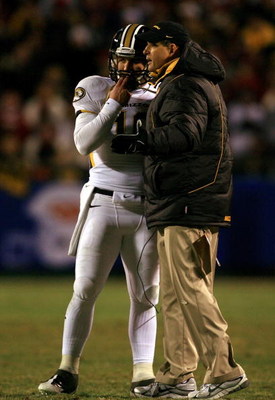 The Tigers lose some of the core of the team that has been successful recently, but Gary Pinkel has proven he is a very solid coach.
In an offense-happy league and a weaker division, the Tigers should be able to continue their success this season.
Predicted Record: 8-4
28. BYU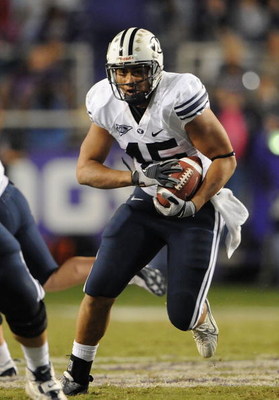 BYU has had some great success over the last few seasons on the gridiron and this season there are high expectations. The biggest obstacle for BYU might be their schedule.
They face Oklahoma and Florida State in non-conference games. A win in either one would be huge, but I'm not sure they are ready to step up and win one of those games.
Predicted Record: 9-3
27. South Florida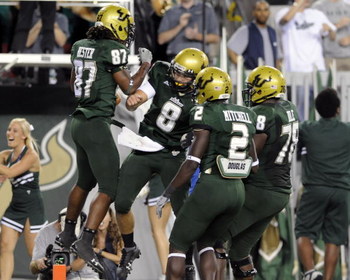 The Bulls are another team with a tough out-of-conference schedule. They face fellow Sunshine State foes Florida State and Miami, and also have a tough wrap in the Big East.
The Bulls should be good, but the schedule might prevent them from elevating into the top 15 team they wish to be this year.
Predicted Record: 8-4
26. Rutgers
The Scarlet Knights might be under the radar this year as a contender in the Big East. They have one of the nation's longest winning streaks at eight.
They also return a good deal of players from last year's team. They have a very favorable schedule, with most of their big games at home.
Predicted Record: 9-3
25. UNC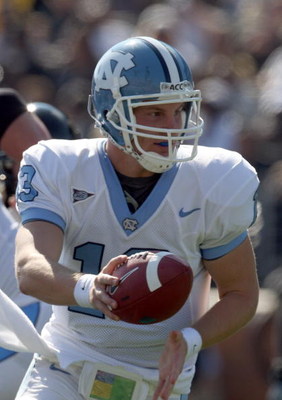 The Tar Heels have high expectations coming into 2009. Most of those expectations lie with the defense, which should be one of the best.
On the offensive side of the ball, they have to replace an entire receiving corps that was amongst the nation's best last year. I think the Tar Heels will be good, just not quite as good as others might think.
Predicted Record: 8-4
24tie. Utah
The Utes are coming off a controversial undefeated season, in which they were once again derailed by the BCS system.
The Utes lose a bunch but still have enough talent to compete for a Mountain West Title. But dreams of another undefeated season are a bit far sighted.
Predicted Record: 9-3
24tie. Boise State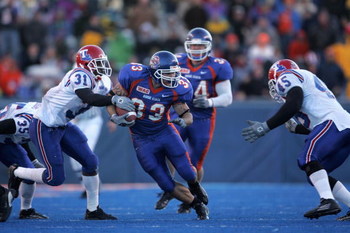 The Broncos are also coming off a great season and should have another good season with a lot of great players returning. On the other hand, the Broncos don't have much of a test after Oregon this year.
Personally, I don't see them beating Oregon again this year and thus will probably make it to a bowl with only that loss.
Predicted Record: 11-1
23. Clemson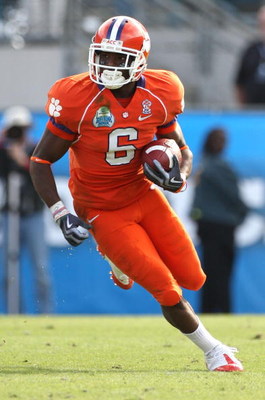 The Tigers are coming off another disappointing season after lofty expectations. The biggest problem was their offensive line, and with all 5 starters returning, they should be much improved there.
The defense should be one of the nation's best once again with nine starters returning. And if they can get the running game going behind the line, the Tigers could surprise this year.
Predicted Record: 8-4
22. Miami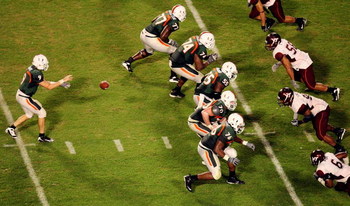 The Hurricanes have a lot returning from one of the youngest teams in the country last year. They still have some holes in the team and still aren't very experienced, but they should be very good.
A tough early schedule of Florida State, Georgia Tech, Oklahoma and Virginia Tech might kill the mood early, but the Canes should be able to take advantage from there on.
Predicted Record: 8-4
21. Georgia
The Bulldogs lose the core of the skill players from the preseason No.1 team last year. After falling short of expectations, the Bulldogs are primed to get back out there and compete.
Georgia returns a very experienced and good offensive line and should be solid on defense again. I think they will surprise a bit and could be a tougher out in the SEC than expected.
Predicted Record: 8-4
20. Iowa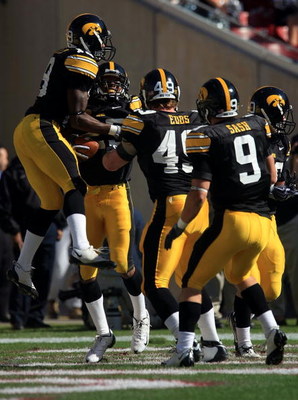 Iowa closed last season with a bang with a victory over Penn State and a bowl win over South Carolina.
Returning a lot of the talent from last year, the Hawkeyes should be a very good squad this season. A favorable schedule will give the Hawkeyes a chance in the Big Ten this year.
Predicted Record: 9-3
19. California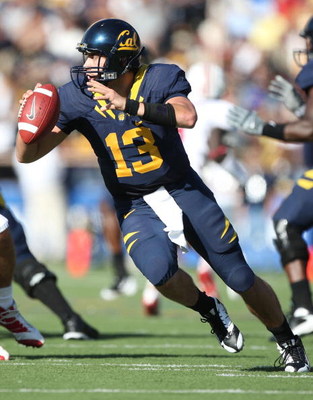 The Golden Bears are loaded with speed and talent but haven't quite been able to put it all together recently. This season they should have plenty of reasons to be winners, but winning the Pac Ten is probably not going to happen.
Cal should have success in their out-of-conference play, but some tough Pac Ten games could be their downfall.
Predicted Record: 9-3
18. Nebraska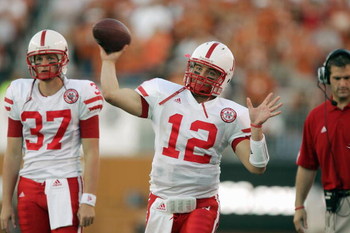 The Cornhuskers will return alot from last year's team that saw some success in Bo Pelini's first year. The Huskers have a legit shot at the Title in the Big 12 North and I predict they will capture it. A return to the spotlight of college football is coming for the Huskers. Probably not this season, but it should be a good one in Lincoln.
Predicted Record: 9-3
17. Mississippi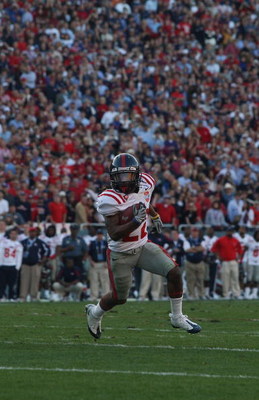 Ole Miss finished last season quite well and had some big victories along the way. On the other hand, they lost to some teams that were much worse. Ole Miss should get back to winning again this season, but I'm not buying into them being a top 10 team. They will finish 3rd to LSU and Alabama in the SEC West.
Predicted Record: 9-3
16. Georgia Tech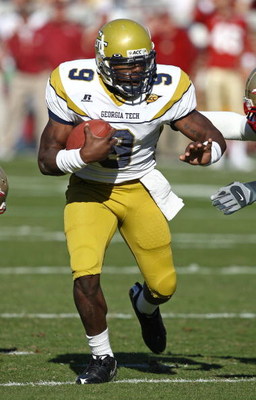 The Jackets come into this season with hopes of an ACC Title. The option offense was amazing at times last year, but still looked poor in a few games. I believe that Paul Johnson can be a consistent winner at Georgia Tech, but I think its going to be tough for them to win an ACC Title. The option will always confuse teams because it's such a different look, but there is always going to be a game or two where it gets lost and fumbles are happening everywhere.
Predicted record: 9-3
15. Pittsburgh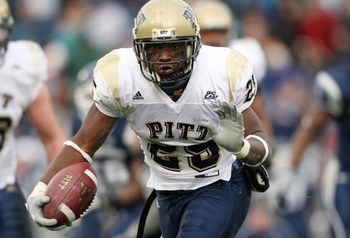 The Panthers did lose LeSean McCoy as an early entry in the draft but they return a great defense. The Panthers are playing in the weaker Big East and that could give them a chance at a conference title. A favorable schedule gives them opportunities to win at home and finish with a good record.
Predicted Record: 9-3
14. West Virginia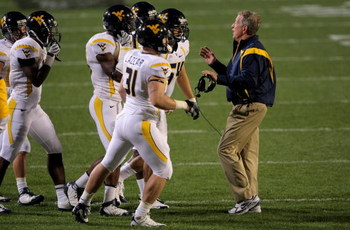 The Mountaineers might have lost Pat White, but they return a special runner in Noel Devine. If the Mountaineers can take home a key road game in the Big East, I think they will be able to win the Big East. Probably a bit of a stretch here, but there is still plenty of talent in Morgantown.
Predicted Record: 10-2
13. Florida State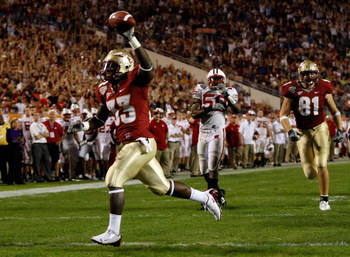 The Seminoles have reason to be excited about the upcoming year because they return alot of talent. The offensive line should be one of the best in the country and the defense should be very good too. The Seminoles should be the favorites in the ACC Atlantic and have a chance at an ACC Title.
Predicted Record: 9-3
12. TCU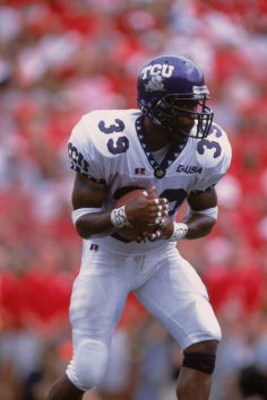 The Horned Frogs might have the best shot at making a BCS bowl out of the non-BCS conference teams. The Frogs have lots of experience on offense and are well known for their defenses. Overall, they have only a few games that they could lose, Clemson, BYU, and Utah.
Predicted Record: 10-2
11. Oregon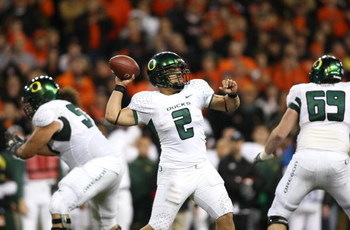 The Ducks have lots of high expectations this year and a very good schedule. They could have an opportunity to rack up a lot of wins, but I think they have a flaw in the offensive line. They will be good, just not BCS good.
Predicted Record: 10-2
10. Oklahoma State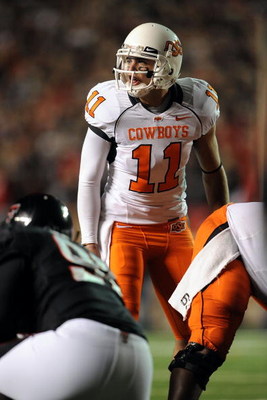 The Cowboys have lots of reasons to be excited about their chances this year in Stillwater. Last season they made a good run and have all of their big names back. They still reign in a tough division and play 3rd fiddle to the Texas/Oklahoma rivalry. A victory against one of the two would do wonders, but they have to take care of everyone else. I wouldn't be surprised if the Cowboys don't quite turn out to be as great as we thought.
Predicted Record: 10-2
9. Penn State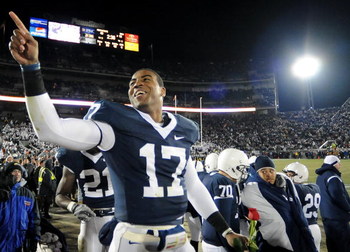 The Nittany Lions might not be the team they were last year, but with a pathetic schedule they might be able to win a lot of games. Playing some of the biggest conference games at home and no chance of losing an out-of-conference game, the Nittany Lions might find their way to the Rose Bowl again.
Predicted Record: 11-1
8. LSU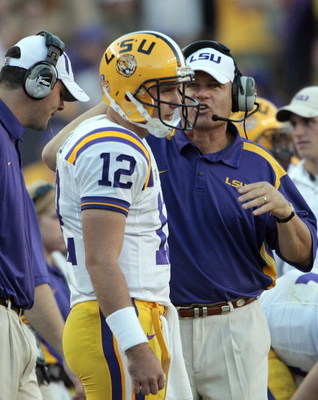 The Tigers should be back in business this year after the National Championship hangover. They finished 2008 with a beating of Georgia Tech and they should have another great season. It's tough to pick between them and Alabama for the SEC West Title, but I give 'Bama the leg up because the Tigers have to go on the road in their head-to-head matchup.
Predicted Record: 10-2
7. Alabama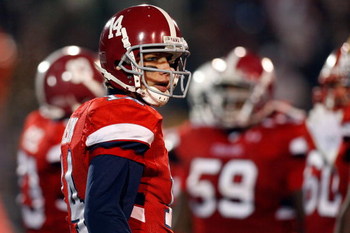 The Tide have their sights on the SEC title again but unlike LSU, they scheduled a tough out of conference game in Virginia Tech. The Hokies aren't being given a chance against the Crimson Tide, but I think it'll be a great game. The Tide lost their quarterback and a good deal of the offensive line that made the their offense roll last year. It should be another good year though, because the great defense should be even better.
Predicted Record: 10-2
6. Ohio State
The Buckeyes have many reasons to be optomistic coming into the new season. However, I actually think they will miss out on the Big Ten Title. I have them ranked ahead of the Nittany Lions because I think they are the better team, but playing in Happy Valley might mean doom for the Buckeyes. Another loss to the Trojans of USC might give the Buckeyes two losses, just not really bad ones. Probably another trip to a BCS bowl and another loss there.
Predicted Record: 10-2
5. Virginia Tech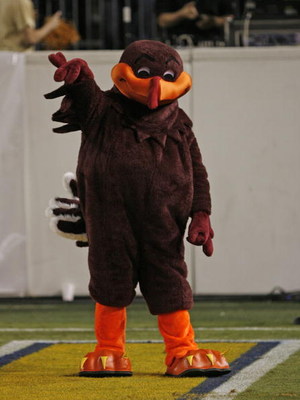 The Hokies finally got over the hump in the Orange Bowl last year and now are primed to be a top ten team in 2009. They return most of last year's team, and the defense should be one of the very best. The opening game with Alabama is huge and if they pull through, they might catapult towards the top three or four. In the end the Hokies are a legit team and will probably take home a third straight ACC title.
Predicted Record: 10-2
4. USC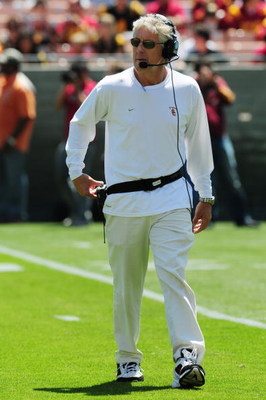 The Trojans are once again blessed with some of the best talent in the country. If they can translate that into a National Championship is another story. To be honest they probably are not quite as good as the last couple years and it's hard to imagine they will run the table this time around.
Predicted Record: 11-1
3. Oklahoma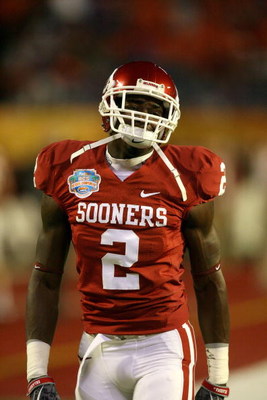 The Sooners are looking to redeem themselves in 2009 and win the National Championship. Although they have plenty of playmakers returning, they shouldn't be any better than last year. They lose some guys on the offensive line and defense, but they could still be back in the title game. In the end I had to choose between Texas and Oklahoma and I choose Texas. Tough decision but I feel good about it.
Predicted Record: 11-1
2. Texas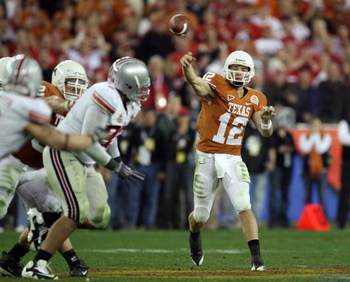 The Longhorns also have the same excitement as the Sooners but what I like about the 'Horns is the offensive line. The line will be one of the best and most experienced in the country and that could translate to a trip to Pasadena for the National Championship.
Predicted Record: 11-1
1. Florida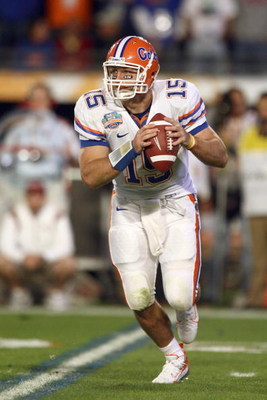 No surprise I have the Gators on top. They will be loaded, and should be the favorite's to go back to the National Championship and win. The Gators defense should be unbelievable because they have almost everyone returning and with Tim Tebow leading an experienced offense, there is no limit to what the Gators could do.
Predicted Record: 12-0
It should be a fun year in college football and I know I can't wait for it to start. About 85 days to go!
Keep Reading