EA Sports have announced 2014 FIFA World Cup Brazil, a standalone football game tuned to celebrate this year's South American festivities, to be released on April 15 in North America and April 17 across Europe.
Although we first caught wind of a Samba-themed title back in October, EA confirmed the release with a colourful tweet:
The World Cup... #itsinyourhands pic.twitter.com/E0wH38cVL9

— EA SPORTS FIFA (@EASPORTSFIFA) February 6, 2014
Now, if you wish to play the standalone game, it's only available on older consoles. Matt Prior, the game's producer, discussed the financial-based decision, as reported by Daniel Krupa of IGN:
We've got to focus development on where there will be biggest for the buck. So, obviously 360 and PS3 are still, by far, the most popular game consoles right now.

Over time, that's likely to change. But right now, they have the biggest market penetration, and we wanted to get this game to as many people as we possibly could.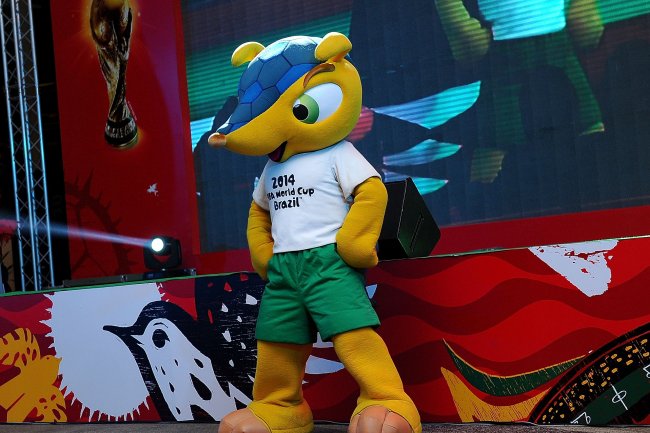 Thananuwat Srirasant/Getty Images
Xbox One and PlayStation 4 owners won't go without, however, and they will receive World Cup-themed content in FIFA 14 Ultimate Team, as tweeted by EA Sports:
EA SPORTS 2014 FIFA World Cup - exclusively on PS3 and X360. But expect World Cup content for FUT in FIFA 14: http://t.co/c3CmZmpX9R

— EA SPORTS FIFA (@EASPORTSFIFA) February 6, 2014
Why isn't our World Cup game on X1/PS4? We are making the best game we can for our largest audience, which is still on 360 & PS3. 1/2

— EA SPORTS FIFA (@EASPORTSFIFA) February 6, 2014
For fans on X1/PS4, #FIFA14 will have a range of World Cup content and tournaments within FUT. More news closer to the tournament. 2/2

— EA SPORTS FIFA (@EASPORTSFIFA) February 6, 2014
As ever, a new FIFA game means we can expect plenty of alterations to the action.
As detailed on EA Sports' official website, players will need to master new gameplay features, including "World Class Control," increased set-piece details and over 100 new animations.
Tried-and-tested game modes such as "Road to the FIFA World Cup" and "Captain Your Country" return, ensuring players have plenty of tournament-specific content to wade through.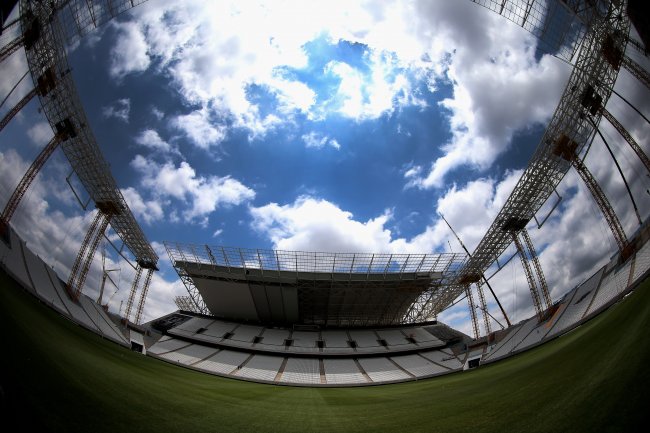 Friedemann Vogel/Getty Images
Perhaps, most impressively, this will be the first FIFA title since the 2010 South Africa iteration to feature all 203 national teams. This means you can fire up the plane and send the superstars of Mongolia to Brazil, if you've got the skills to advance through qualification.
"Story of Qualifying" also makes a reappearance, serving plenty of real-world scenarios and situations for you to overcome.
As the trailer below highlights, EA Sports' excellent presentational values will be out in full force:
Are you interested in picking up a FIFA game based on the upcoming World Cup? Will you opt for the last-gen option if you own one of the new consoles?
Let us know your thoughts in the comments section below.