It's a fairly safe bet that Liverpool manager Brendan Rodgers is unlikely to be a happy man this morning.
An expected transfer window signing or two failed to materialise, and the impetus that such deals tends to bring to all aspects of a football club mid-season has now gone.
Supporters might well ask why deals for their two top targets—Mohamed Salah and Yevlen Konoplyanka—could not be completed.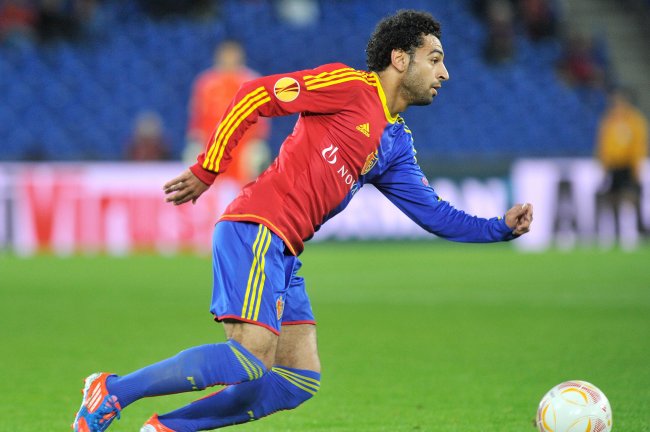 EuroFootball/Getty Images
In the case of Konoplyanka, why did chief executive Ian Ayre travel to Ukraine to tie up the loose ends, only to return with his tail between his legs?
How do you begin to explain why a player (Salah) who will slot straight into your side has chosen a club where he will, initially, just pad out the squad?
They are perfectly legitimate questions—and Fenway Sports Group are duty-bound to provide some answers.
Fans have already taken to Twitter to express their ire:
Mkhitaryan, Willian, Salah and now Konoplyanka. Coincidence no, how that incompetent clown Ian Ayre is still employed is beyond me. #LFC

— That Guy (@SirLeonP) January 31, 2014
Harsh to blame Ayre for the collapse of a complicated deal. It's not as if Liverpool have kept missing out on player after play...oh

— Dion Fanning (@dionfanning) January 31, 2014
The extent of Liverpool's activity during this window is as follows (all outgoing transfers): Adam Morgan (Yeovil, free), Tiago Ilori (Granada, loan), Craig Roddan (Accrington Stanley, loan), Ryan McLaughlin (Barnsley, loan), Michael Ngoo (Walsall, loan).

With the greatest of respect to those named, this is hardly the type of business for a club vying for European qualification.
Rodgers has often noted how the club are continuing to move in the right direction; however, if they want to be considered as serious contenders for Champions League qualification, then the lack of top-level transfer activity in this window may well come back to haunt them.

Ex-Liverpool stalwart Dietmar Hamann, via his Twitter account, doesn't believe the board should be criticised, however:
Not sure what happened with the Kono transfer to LFC.January never an easy time to sign players,I wouldn't be too harsh on LFC hierarchy.

— Didi Hamann (@DietmarHamann) February 1, 2014
I would have liked to see players coming to LFC but not for the sake of it.The team reached a level where it becomes harder to find players

— Didi Hamann (@DietmarHamann) February 1, 2014
It's a view that is perhaps only to be expected of someone previously on the payroll at the club but is blinkered and rose-tinted.
After all, it seems fairly obvious that the manager has identified a definitive weakness on the right side of the attack.
Raheem Sterling is not producing anything like his best form at present (according to whoscored.com) and Victor Moses appears a far-from-able deputy.
The loss of two potential world-class replacements is a huge blow to the Reds' UCL aspirations.
The club had been buzzing after a crushing win in the Merseyside derby but will now need Rodgers' powers of motivation to lift them once more.