The NFL's 10 Hottest Quarterbacks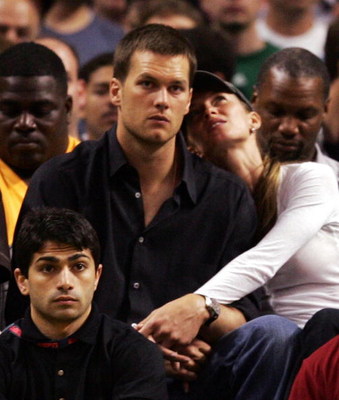 OK, guys, I may have fooled you a bit. Yes, this article is about the top 10 quarterbacks in the league. But when I say "hot," I'm not talking about their athletic abilities.
Although I am in love with football, I'm still a female. Every now and then my eyes gaze over to the sidelines to check those players out who are not wearing helmets.
So this one may be for the ladies.
But I know there are some of you guys out there who may be curious as to who made my list. Please, feel free...
10. Drew Brees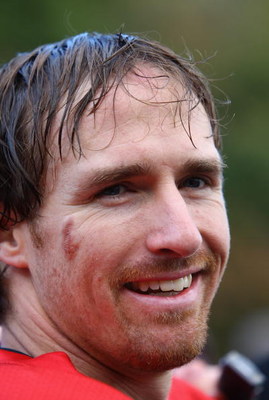 Probably not what you expected. But there's just something about him.
Maybe it's because he's talented.
Or it could be that commercial he does with the little kids.
Who knows? He's just cute.
9. Tony Romo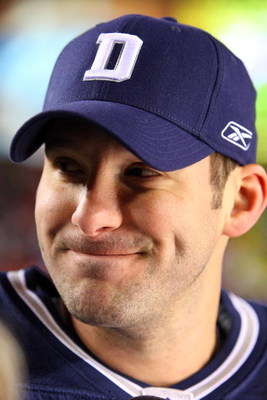 As much as I hate myself for saying this right now, Tony Romo is just plain attractive.
I'm pretty sure it's the dimples. And I think Jessica Simpson will agree with me.
8. Matt Cassel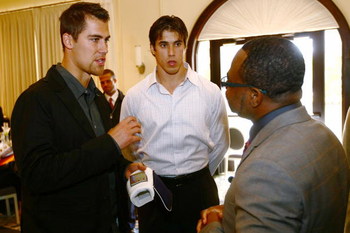 Yes, I hate the Patriots and Tom Brady. But I never had a problem with Matt Cassel.
In fact, I started to enjoy that he was the face of New England for a year. Maybe a little too much...
7. Philip Rivers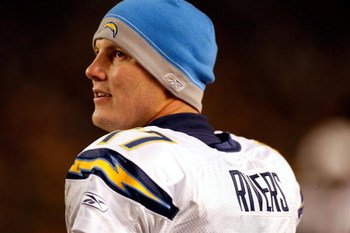 What can I say? He has a great build and a nice face. And he looks amazing in those baby blue throwbacks.
Not to mention the fact that he's a really good quarterback.
6. Aaron Rodgers
This guy has gorgeous eyes.
And any man that's brave enough to step up to try and fill Brett Favre's shoes automatically earns a heap of points in my book.
5. Matt Leinart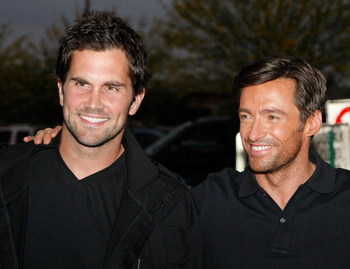 I'm sure everyone reading this probably guessed that Matt Leinart would make the list.
I mean, come on! The guy's standing next to Hugh Jackman, who was recently voted "Sexiest Man Alive" or something like that, and still looks incredible!
4. Mark Sanchez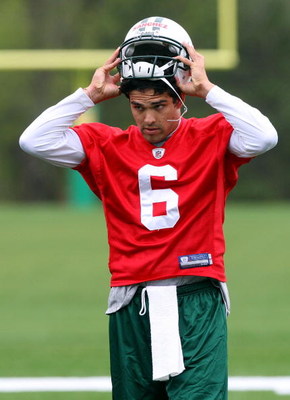 Ok, I'm officially on the Mark Sanchez bandwagon. But only for his stunning good looks.
I watched him being interviewed on Draft Day and I must admit that the kid's got some brains on him as well.
Watch out, Joe Montana!
3. Matt Hasselbeck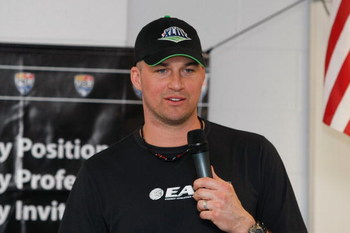 He may sound like a young boy when he speaks, but he's another one with amazing eyes.
And a beautiful smile.
And let's not forget that Super Bowl appearance.
2. Trent Edwards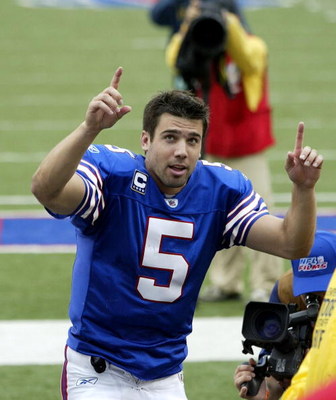 No, I'm not being biased here. Trent has it all.
The looks. The smarts (a former Stanford grad). The wit.
Had he never played football, I'd still give him a double look. Or stare.
1. Kurt Warner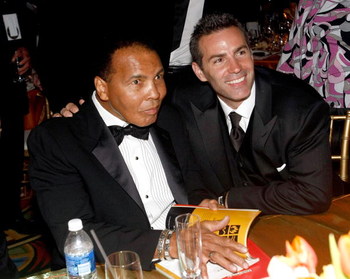 I have been in love with this man for as long as I can remember. He's a classic example of someone who gets better with age.
Kind of like a fine wine.
Plus, he's a really great guy. That's pretty hard to beat.
Keep Reading