FA Cup Weekend in 20 Pictures: Aguero Saves City Blushes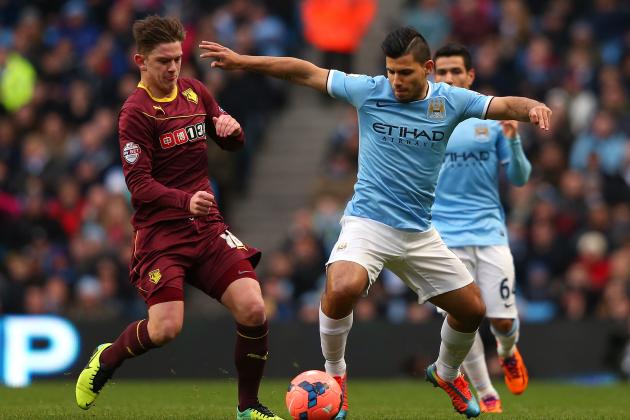 Alex Livesey/Getty Images

The FA Cup is one of the few opportunities of the season where lower-league opposition get the chance to take on their Premier League counterparts in a one-off, winner-takes-all clash. Add into the mix January's wet and windy climate, and surprises are always possible.
Manchester City flirted closer than most with an upset, before Sergio Aguero came to the rescue with a hat-trick. His smiles and Watford's disappointment were just some of the most memorable images from a great weekend of cup football, 20 of which you can take in right here.
Begin Slideshow

»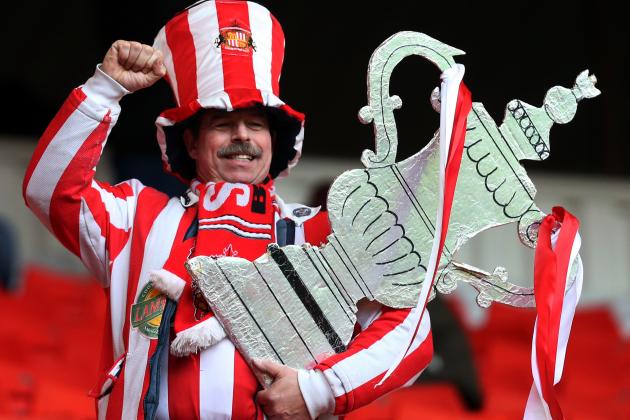 Scott Heppell/Associated Press

This gentleman would have looked very foolish indeed had Southampton crashed out of the FA Cup this weekend. But his confidence paid off with a 2-0 win over Yeovil, and the cardboard cup can now look forward to a trip to Sunderland in the next round.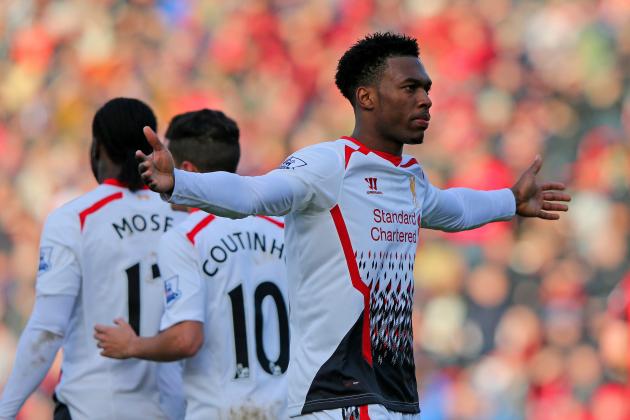 Ian Walton/Getty Images

Of course it is hard to tell simply from a frozen image, but it seems that Daniel Sturridge was rather pleased with his goal against Bournemouth. The Liverpool star hit the second in a routine 2-0 victory for the Reds.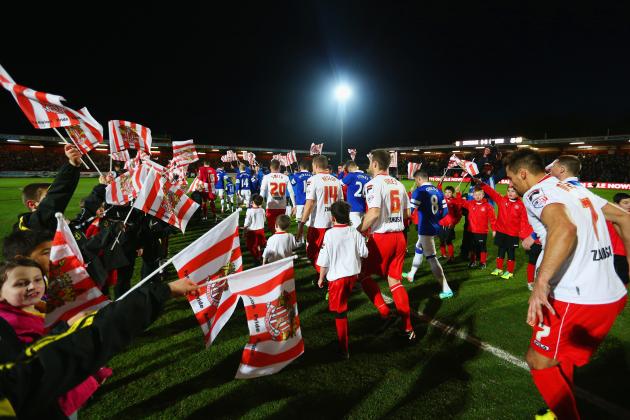 Paul Gilham/Getty Images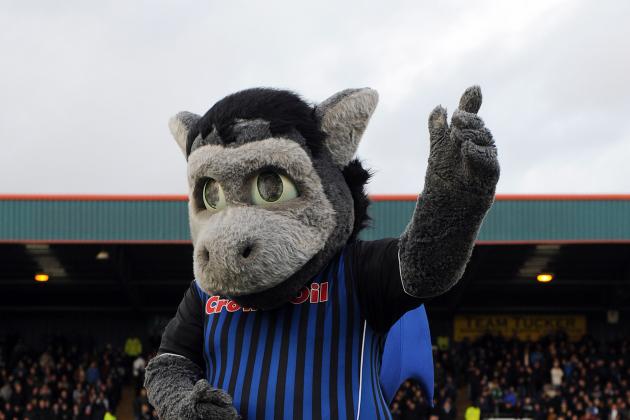 Chris Brunskill/Getty Images

This author cannot work out exactly which animal Rochdale's mascot is based on. The nearest guess involves some sort of terrifying Frankenstein wolf/monkey/bat hybrid, the stuff of nightmares.
Whatever he is (actually an extremely dull-coloured dragon called Desmond), our monster could not help the League 2 club to success, as they bowed out with defeat to Sheffield Wednesday.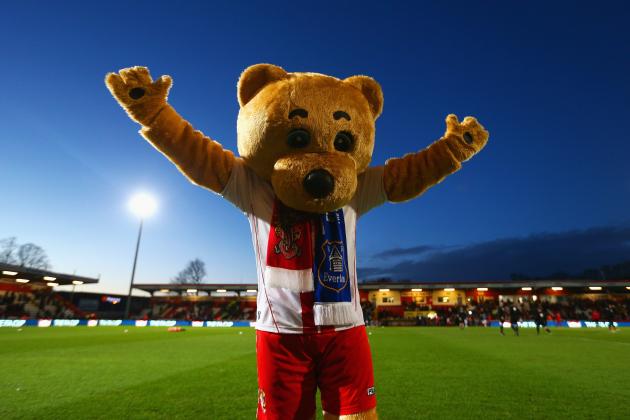 Paul Gilham/Getty Images

There is no denying it, Stevenage's teddy bear mascot is much more pleasant than Rochdale's fearsome hybrid. Forget that, he is downright adorable.
As well as having a face that could melt butter, Teddy did his bit for peace by wearing both scarves ahead of the clash with Everton.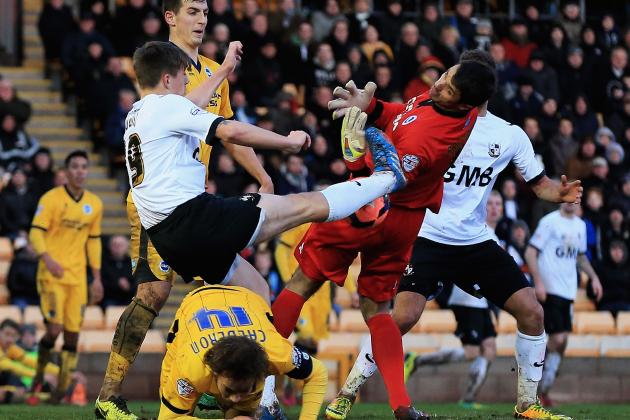 Matthew Lewis/Getty Images

It may be nothing more than an unfortunate camera angle, but on first glance, it seems all-out war is unleashed in Port Vale's hosting of Brighton.
Jennison Myrie-Williams channels the martial artist within to smack down Brighton keeper Peter Brezovan, while Inigo Calderon cowers in fear at the forward's massive boots.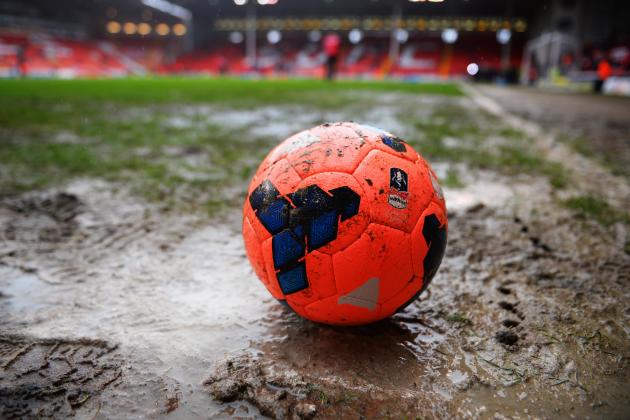 Michael Regan/Getty Images

Where would January FA Cup ties be without copious quantities of mud? Spain, maybe? Sheffield United's pitch was roughly half-grass, half-dirt as they hosted Fulham, thanks to some thoroughly British showers.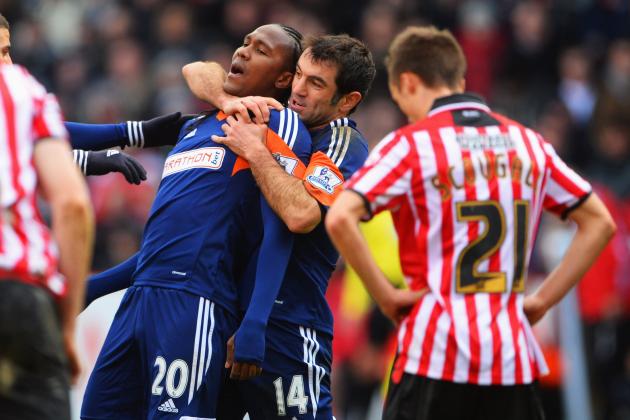 Michael Regan/Getty Images

Premier League side Fulham came perilously close to a shock against Sheffield United, avoiding defeat thanks to Hugo Rodallega's late strike.
The Colombian's reward, seemingly, was a painful-looking choke hold administered (with love, I am sure) by teammate Giorgos Karagounis.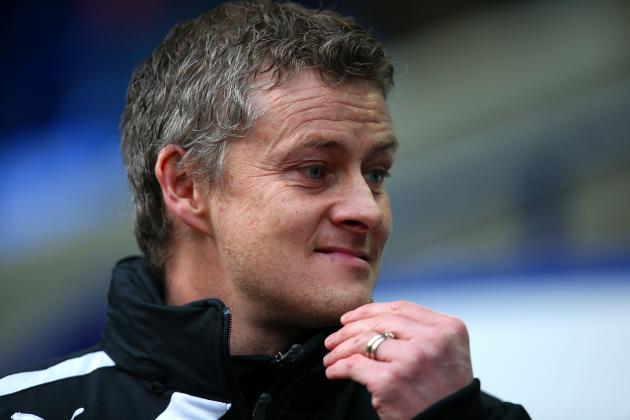 Jan Kruger/Getty Images

Cardiff City boss Ole Gunnar Solskjaer was dubbed the "baby-faced assassin" during his days at Manchester United. And the Norwegian still appears not to have aged a day seven years on from his Old Trafford farewell.
The new man in charge at South Wales saw his team struggle past Bolton to book a place in the last 16.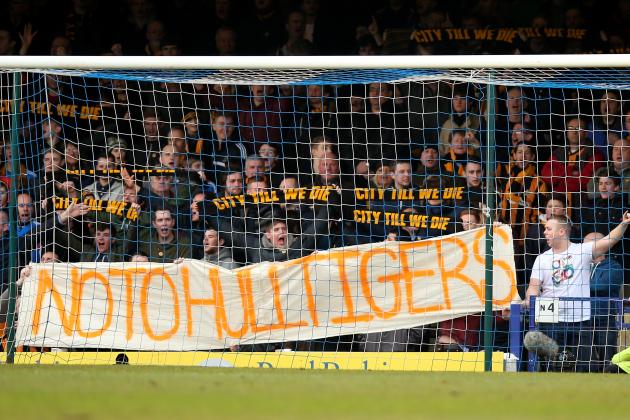 Bryn Lennon/Getty Images

A lot for football fans. Hull City's loyal support, as they showed on Saturday, are no exception. Saturday's victory away to Southend was accompanied by a banner exhorting the board of directors not to change the name to Hull Tigers.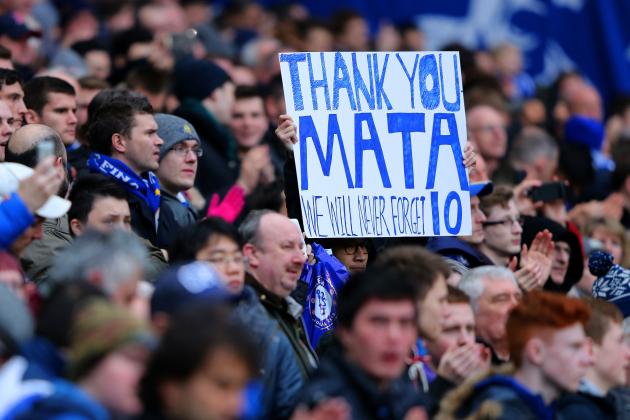 Ian Walton/Getty Images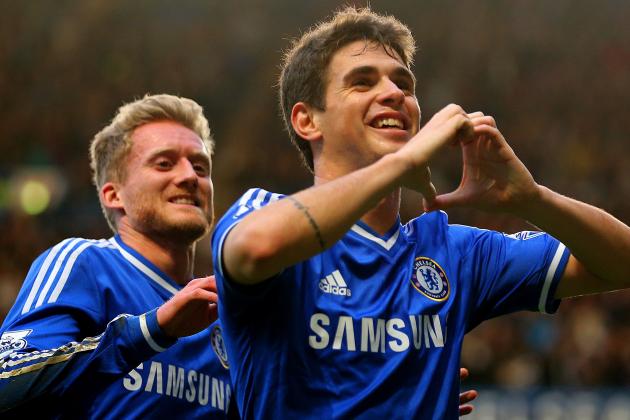 Ian Walton/Getty Images

Chelsea had to negotiate a potentially tricky tie at home to Stoke if they wanted to advance in the FA Cup. Oscar's sublime free-kick proved to be the difference between the two Premier League sides; and the Brazilian celebrated with his customary "hand-heart."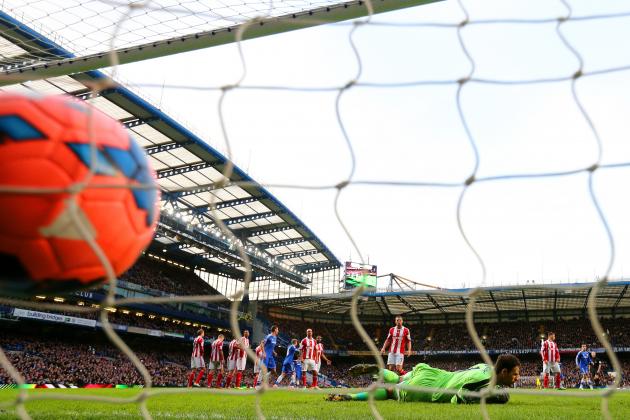 Ian Walton/Getty Images

No need for goal-line technology on this one. The orange ball stays safely nestled in the back of the net after Oscar smashed it past the Stoke No. 1 to send the Londoners into the fifth round.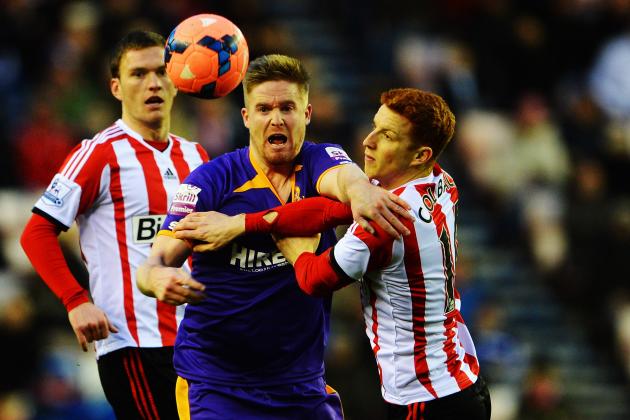 Michael Regan/Getty Images

Kidderminster may be four divisions below Sunderland, but that did not discourage them from giving the Black Cats a tough run over the weekend. Their commitment to the cause is summed up by this Rambo-esque effort to break through two defenders.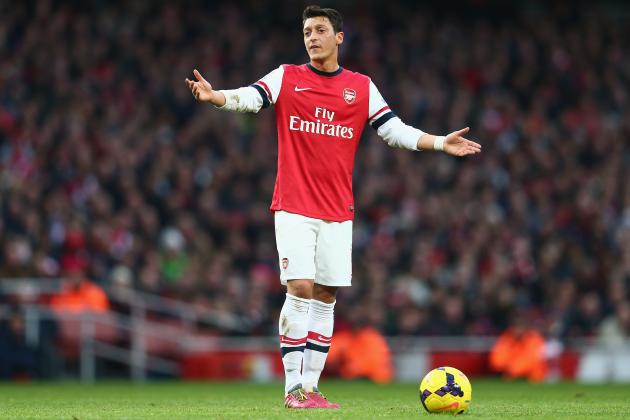 Clive Mason/Getty Images

Given the events of Friday's FA Cup opener, it is hard to fathom why playmaker Mesut Ozil looks so exasperated with the world. The Germany international is enjoying his first campaign in the famous old tournament, but here he looks rather bemused by the whole charade.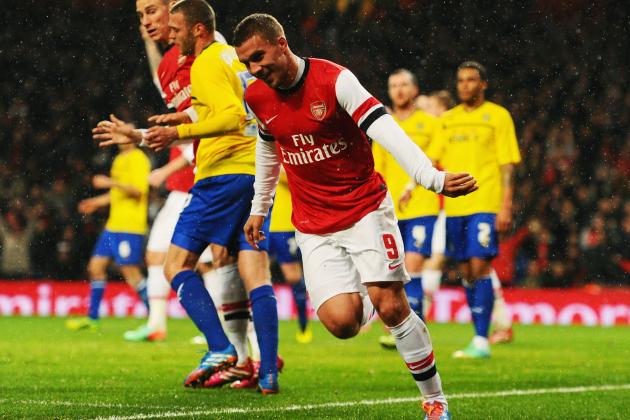 Mike Hewitt/Getty Images

Arsenal had no problems in taking off against Coventry City, strolling to a 4-0 victory. Lukas Podolski helped get the rout started with the opening two goals and celebrated by dipping his head and mimicking an airplane.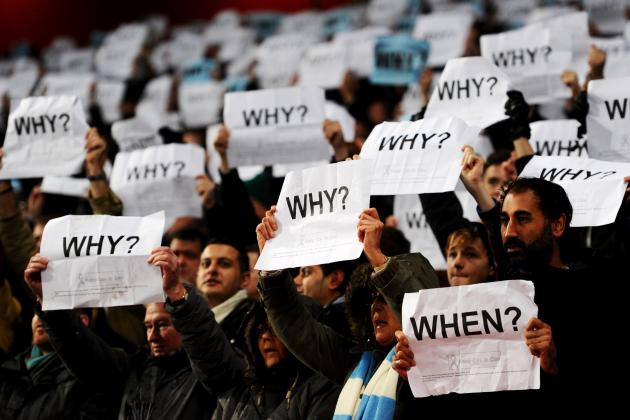 Mike Hewitt/Getty Images

Coventry City fans use the stage of the Emirates to conduct a protest in the stands. Apparently one supporter misread the mass email, posing a different question to the rest that may or may not still be a valid one.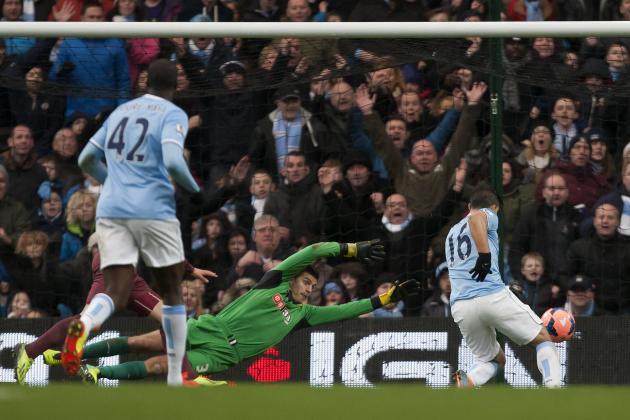 Jon Super/Associated Press

Sergio Aguero is clear on goal, and nobody is going to stop the Argentine assassin. El Kun was on target three times during Manchester City's 4-2 win over Watford.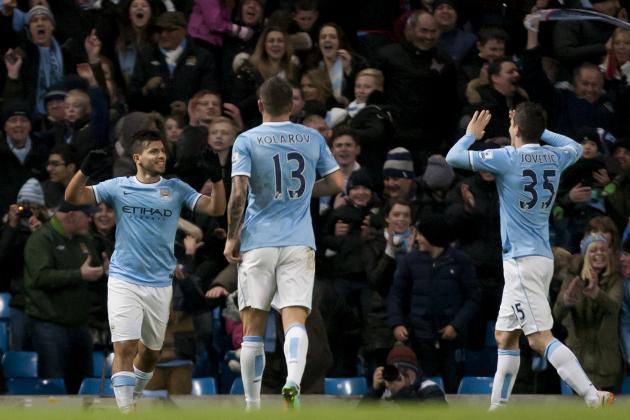 Jon Super/Associated Press

His goalscoring duty completed, Aguero turns to take the acclaims of his teammates. Hard to say if that smile is one of joy or of relief as his team avoided an embarrassing upset to Championship opposition.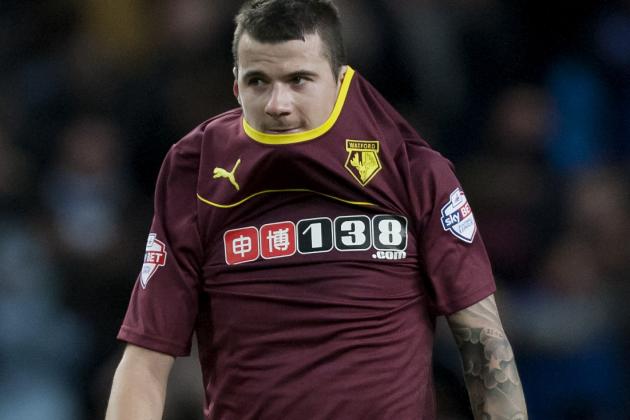 Jon Super/Associated Press

Poor old Watford could only watch as City recovered from a two-goal disadvantage to go through to the fifth round. It was all too much for Daniel Pudil, who attempted to do an impression of the Headless Horseman as the tie slipped away from the Hornets.