McLaren has released the first images of the car it hopes will take the team to 2014 success, the MP4-29.
The manufacturer's official Twitter account posted pictures of the brand new design, which includes a peculiarly shaped nose that differs significantly from the MP4-28:
Brace yourselves! Here's the 1st world exclusive shot of the #McLarenMP429. Find out more: http://t.co/XzARzms7PQ pic.twitter.com/A2O9Wyaq4z

— McLaren (@McLarenF1) January 24, 2014
Take a 360 spin with the #McLarenMP429: http://t.co/PnI6bxxOyH

— McLaren (@McLarenF1) January 24, 2014
Jenson Button stands next to his new toy with new signing Kevin Magnussen and Stoffel Vandoorne as backup.
F1 Fanatic also disclosed images of the 2014 model on its website.
This latest design has an even heavier focus on the silver that's become a theme of the McLaren brand, doing away with a bulk of the sponsors that were seen on the 2013 edition.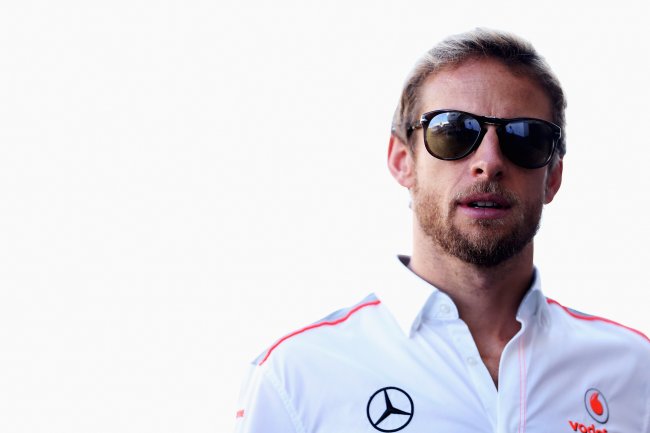 Mark Thompson/Getty Images
The MP4-29 will feature 1.6-litre V6 turbocharged engines and enhanced recovery systems, in order to fall in line with the sport's new regulations.
All too coincidentally, the Lotus F1 Twitter account happened to release a photo of its 2014 car, the E22, in time with their rival's announcement:
And here's our beauty #E22 #ImStillSexyAndIKnowIt pic.twitter.com/VWA69KnQRK

— Lotus F1 Team (@Lotus_F1Team) January 24, 2014
However, there's unlikely to be any limelight stolen from either manufacturer, who are bound to receive equal attention for their latest innovations, which will be put to the test in the upcoming February trials in Bahrain.
What do you think of the MP4-29?
McLaren could only muster a fifth-place finish in the constructors' standings last season and finished a disappointing 193 points away from fellow Britons Lotus.
That being said, with Magnussen now a part of their team and set to take the Formula One world by storm, the team will be hoping for substantial improvements in 2014.
News of the MP4-29 comes on the same day that Eric Boullier stepped down from his position as Team Principal at Lotus and, as Sky Sports' Mike Wise discusses, it is expected that the Frenchman will now succeed Martin Whitmarsh at rivals McLaren.
It adds an extra bit of spice to this week's Formula One headlines, the new chassis' announcement simply providing the icing on the cake.