Preview and Predictions for the 2014 US Figure Skating Championships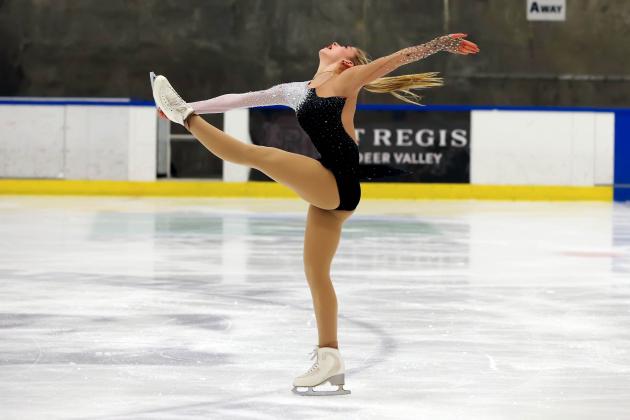 Chris Nicoll-USA TODAY Sports

With Olympic dreams poised to hang in the balance, the 2014 U.S. Figure Skating Championships are underway, with the significant medal competitions slated to begin this Thursday and conclude Sunday.
As it always does, the national championship is sure to deliver drama, intrigue and memorable moments in bunches, as the U.S. Olympic figure skating team that will head to Sochi next month gets assembled. Based on their performances in Boston this week, skaters will earn their way onto the ladies', men's, pairs and ice dance teams that will compete in the 2014 Winter Olympics.
Adding to the intrigue is the lack of a dominant favorite in any event, save for the ice dance competition. Indeed, the U.S. Olympic figure skating team is in a period of transition, and that will provide new stars to follow, storylines to gravitate to and ultimately an underdog squad to cheer for against the world's best in Sochi.
Here's a look at the skaters to watch, the stories to follow and some predictions on what to expect from the U.S. Figure Skating Championships this week.
Begin Slideshow

»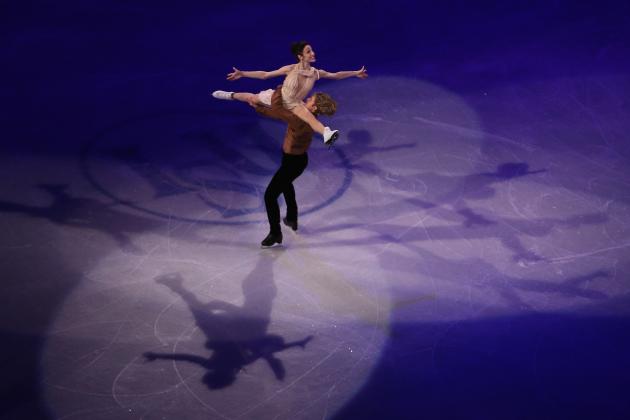 Ronald Martinez/Getty Images

Making the Olympic Team: All eyes are on this national championship, which alone will determine the identity of the 15 skaters headed to Sochi next month.
The top three ladies following the short program and free-skate competitions will make the U.S. Olympic team and will be joined by the top two on the men's side following those same events. Likewise, the top two pairs will make the team, as will the best three ice dance couples.
The team will officially be named at the conclusion of the championships on Sunday.
Olympic Team Event: For the first time, the 2014 Sochi Games will include an Olympic Team Event that is similar to the gymnastics team competition in the Summer Games. The United States squad, which is expected to contend for a medal, will be composed of selected skaters who qualified for Sochi during this week's national championships.
Skaters will compete in each discipline (ladies', men's, pairs and ice dance), and the totals from each competition will be added together for an overall team score. The event will begin on Feb. 6, the day before Opening Ceremonies.
Two skaters in each discipline can compete, with one participating in the short program and another in the free skate. The skaters chosen for the U.S. team will in part be based on their individual skills and expertise in the free skate and short program.
U.S. Figure Skating's Recent History: Behind the gold-medal-winning performance of Evan Lysacek, the United States claimed two figure skating medals in the 2010 Vancouver Olympics. Joining Lysacek on the medal podium was the silver-medal-winning ice dance pair of Meryl Davis and Charlie White.
It was the 17th consecutive Winter Olympics where at least one U.S. figure skater or team has won a medal (dating back to 1948 Games). The U.S. owns 14 all-time Olympic gold medals delivered by 13 skaters, and 46 medals overall (14 gold, 16 silver and 16 bronze).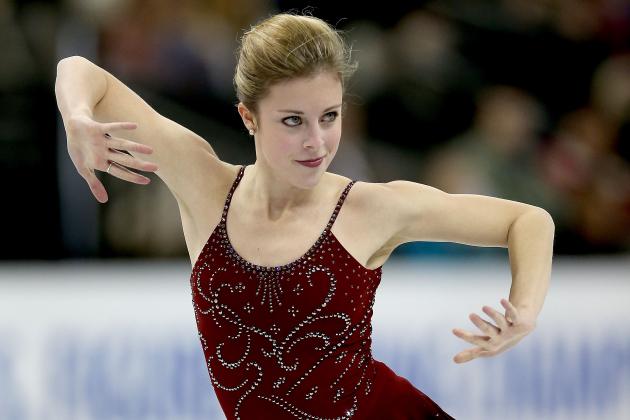 Matthew Stockman/Getty Images

Competition and Television Schedule
While the national championships have already begun, the real action doesn't get underway until later this week with the launch of the ladies' and men's singles competition and the pairs and dance events. Those competitions launch Thursday and run through Sunday afternoon at the TD Garden in Boston.
Below is a look at the schedule for each of those events and live television times for NBC's coverage of the championships.
Ladies
Thursday, Jan. 9: Ladies' short program
Saturday, Jan. 11: Ladies' free skate
Men's
Friday, Jan 10: Men's short program
Sunday, Jan 11: Men's free skate
Pairs
Thursday, Jan. 9: Pairs short program
Saturday, Jan. 11: Pairs free skate
Ice Dance
Friday, Jan. 10: Short dance
Saturday, Jan. 11: Free dance
TV Info: All Broadcasts on NBC
Saturday, Jan 11
3 to 6 p.m. ET: Pairs free skate and free dance
8 to 11 p.m. ET: Ladies' free skate
Sunday, Jan 12
3 to 5 p.m. ET: Men's free skate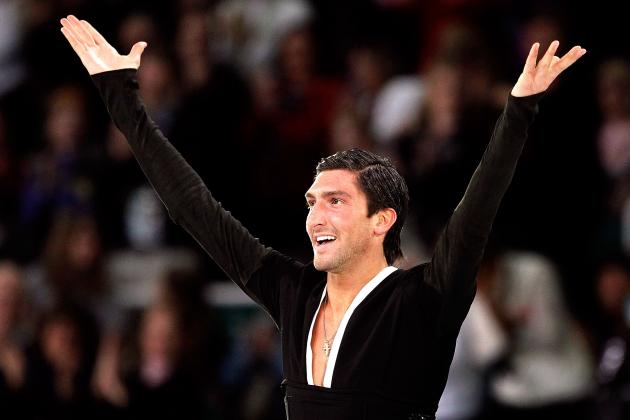 Matthew Stockman/Getty Images

Defending Gold Medalist Evan Lysacek Out with Injury: Sidelined by injury, Lysacek is missing the national championships, and as a result will not be heading to Sochi to defend his 2010 gold medal. The American has battled a series of serious injuries since his Vancouver triumph and officially shelved his chase for a third Olympics in December. The culprit this time is a torn labrum in his hip that could worsen if Lysacek continued to train through the pain in advance of these championships.
Individual Competitions Lack Clear Favorite: While there's plenty of talent and skaters to get behind, the ladies' and men's competitions will get underway later this week with no dominant favorite to win gold. In fact, there are as many as four skaters on each side of the gender bridge that can claim glory in Boston and surprise very few in the process. What that says about medal chances in Sochi remains to be seen, but it will make for an exciting national championship to be sure.
Is There Potential for a Gold-Medal Winner in Crowded Ladies' Field?: An American woman has not captured an Olympic gold medal since Sara Hughes in 2002, and although it's a crowded field of talented skaters in Boston this week, there's significant doubt if there's one who can end that decade-plus-long drought. There is a serious lack of Olympic experience among the ladies most expected to perform well in Boston, which certainly dims the prospects for a gold-medal breakthrough next month.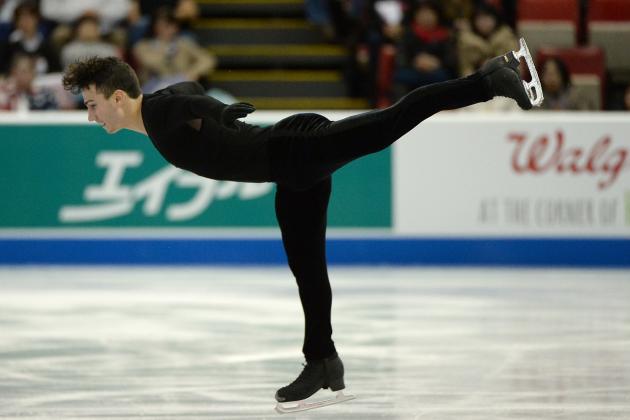 Harry How/Getty Images

Ashley Wagner, ladies: The two-time defending national champion has the best pedigree of the ladies who will vie for a spot on the team, and just missed earning a place on the 2010 Vancouver squad. The 22-year-old had a strong season on the international circuit last year, finishing second in the Grand Prix final.
Max Aaron, men's: The reigning national champion is potentially the United States' best bet for an Olympic medal if he can find his way into the top two at Boston. The former hockey player is a powerful skater known for his strong jumps, which could make him a popular athlete in Sochi if he makes the Olympic team.
Gracie Gold, ladies: With a last name like Gold, how can you not pay attention to this rising star with the talent to break out in these championships? The skater is absolutely high energy, but at the age of 18, she has to prove she can handle the big stage of the national championships with an Olympic ticket on the line.
Meryl Davis and Charlie White, ice dancing: One of the most talented and dynamic American dance pairs ever, Davis and White will be front and center in Boston this week. The 2010 Vancouver silver medalists are clear favorites to win the national championship for the sixth straight year and are the United States' best hope for a gold medal in figure skating at the Sochi Games.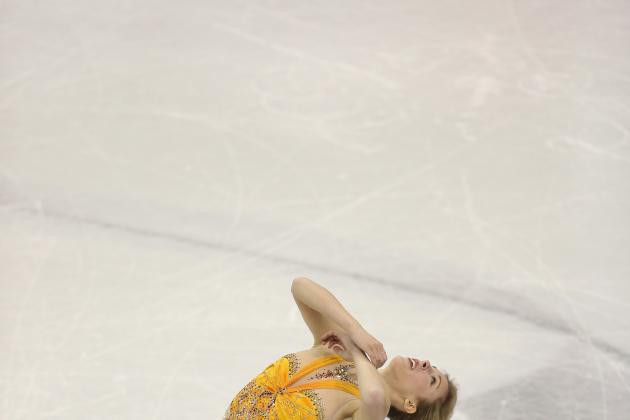 Ronald Martinez/Getty Images

Three spots for U.S. Women Rather than Two: For the first time since the 2006 Winter Olympics, three women will make the U.S. figure skating team rather than two, and 2014 Olympic hopeful Wagner had a role in securing that extra spot for the Americans.
Due in large part to her solid performance in the 2013 World Championships, the United States got back its third Olympic spot after losing it in the 2008 event. Ironically, Wagner was a part of that 2008 squad that struggled, and then was the odd lady out for the 2010 Vancouver Games after finishing third in the national championships that year.
Ross Miner to Pay Homage to Boston: As a Boston native, Miner is already going to be a fan favorite at the national championships, but the skater is taking it to an all new level this weekend.
Miner's long program depicts the Boston Marathon bombing, the week that followed and the resiliency his hometown showed in the face of such terror. The American, who trains in Boston, chose the theme because of the personal effect the tragedy had on him and his family last May.
There's little doubt the program will be an emotional one for both Miner and the crowd in attendance at the TD Garden.
Agnes Zawadzki's Family Sacrifice: By no measure a skater of means, Zawadzki and her family have made multiple sacrifices over the years to get the skater to within one career performance of the Winter Olympics.
After moving to Colorado Springs five years ago, the skater's mother worked two jobs and the family of eight (including grandparents) lived in a two-bedroom apartment, all in an effort to support Zawadzki's dreams of becoming an Olympian.
Those sacrifices, as well as the memory of her father who died from a heart ailment when she was only 10, are significant motivators as the Illinois native prepares for the biggest competition of her life.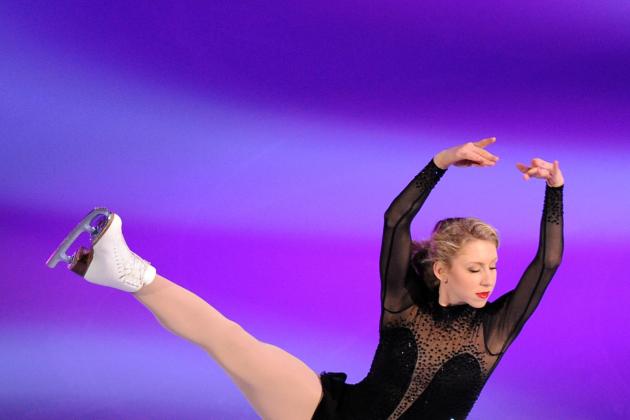 Maddie Meyer/Getty Images

Ladies' Competition
Ashley Wagner: Wagner brings the confidence of her back-to-back national titles to Boston, and if she can handle the pressure, a top-three finish is likely for the Virginia native. In fact, Wagner is the first woman to win consecutive national titles since Michelle Kwan in 2005. A victory in Boston might be enough to lift her to great things in Sochi.
Gracie Gold: Yes she is young and unpredictable, but no other skater in this event has the potential to become a transcendent star like Gold does. The Illinois native won the silver medal last year, and if she can put forth a similar effort she will be on the Sochi star watch.
Christian Gao: A dark horse for one of the three Olympic spots, Gao has placed fifth in four consecutive national championships, and has put her career as a Harvard student on hold to chase the Olympic dream. The 19-year-old's talent was on full display in early 2013 with her fourth-place finish in the Four Continents championships, the highest showing of any of the top challengers in these championships.
Agnes Zawadzki: The 19-year-old figure skater has overcome a lot to stand at the doorstep of her first Olympics this week in Boston. A two-time U.S. bronze medalist, Zawadzki has clawed her way to among the elite of the ladies sport, overcoming the death of her father when she was just 10 years old.
Men's Competition
Max Aaron: If the "king of quad" hits his jumps at these national championships, he will be a difficult skater to best in Boston. Aaron's past as a hockey player makes him a tough competitor, and his thrilling victory in this competition last year will give him plenty of confidence he can do it again.
Ross Miner: The hometown Boston product has medaled in three consecutive national championships, including silvers in the past two competitions. Minor is a member of the Skating Club of Boston and figures to have the crowd squarely in his corner as he seeks to make the Olympics for the first time.
Jeremy Abbott: The three-time U.S. champion is one of the few U.S. contenders with Olympic experience. He finished ninth in the men's competition at the 2010 Vancouver Games after winning the second of those three national titles.
Pairs Competition
Marissa Castelli and Simon Shnapir: The reigning U.S. champions, Castelli and Shnapir are a dynamic pair with a lot of tricks in their bag when they are in sync. In addition to this competition, the duo captured the bronze medal at the Four Continents championship last year and has skated together for seven years.
Caydee Denney and John Coughlin: The pair won the 2012 national championship but missed the 2013 competition because of an injury to Coughlin. They're back in Boston not only to recapture their title as America's best, but also to punch a ticket to Sochi.
Ice Dance Competition
Meryl Davis and Charlie White: As previous noted, this pair hasn't just performed well in this event, they've absolutely owned it. In reality, Boston is just the first step toward a gold medal in Sochi, but don't let the lack of intrigue keep you watching them in the pairs free skate on Saturday.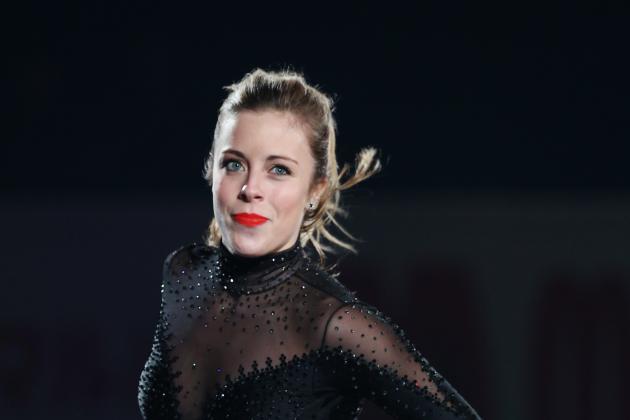 Atsushi Tomura/Getty Images

Ladies' Olympic Team
Ashley Wagner, gold medal: The skater's confidence, experience and tight form will be too much for the less consistent competition around her. She just missed out on Vancouver, but Wagner is heading to Sochi in style.
Gracie Gold, silver medal: It would be the second straight runner-up finish for Gold, but this one will deliver the coveted golden ticket to Sochi. She will push Wagner early, but will settle nicely into the silver-medal slot.
Agnes Zawadzki, bronze medal: Counting on equal parts great skating and good karma coming through for Zawadzki in Boston. The skater and her family have sacrificed so much to get here that her determination to reach Sochi will carry her past a couple other talented ladies challenging for the coveted final spot on the Olympic team.
Men's Olympic Team
Max Aaron, gold medal: In truth, as many as five skaters could claim the national championship, but we're counting on Aaron's experience and strong free-skate program to carry him to a second straight gold medal. It won't be easy, but Aaron will make the trip to Sochi as a team leader.
Ross Miner, silver medal: One's got to think there's something to being a Boston boy this weekend, and if Miner can pull off his free skate program dedicated to the resolve of his hometown after the marathon bombing he will score very well.
Pairs Olympic Team
Caydee Denney and John Coughlin, gold medal: This duo was skating very well together in 2012 before Coughlin's hip injury forced him off the ice. In what should be a tight competition throughout, the partners will just barely claim the gold en route to Sochi.
Marissa Castelli and Simon Shnapir, silver medal: The defending champions will challenge for gold throughout, but in the end they will have to settle for a silver-medal showing that will still send them to Russia next month.
Ice Dancing Olympic Team
Meryl Davis and Charlie White, gold medal: In the most convincing victory of the championships, Davis and White continue their mission toward an Olympic gold medal by capturing the same medal in Boston for an amazing sixth time.
Madison Chock and Evan Bates, silver medal: The pair finished second in this event to Davis and White last year, and will repeat that performance this weekend to earn an Olympic bid in just their third year together on the ice.
Maia Shibutani and Alex Shibutani, bronze medal: The Michigan natives have been impressively consistent in the U.S. Championships, finishing in the top three the past three years, including a bronze in 2013. They will match that effort this week and receive a hard-earned trip to the Winter Olympics as a reward.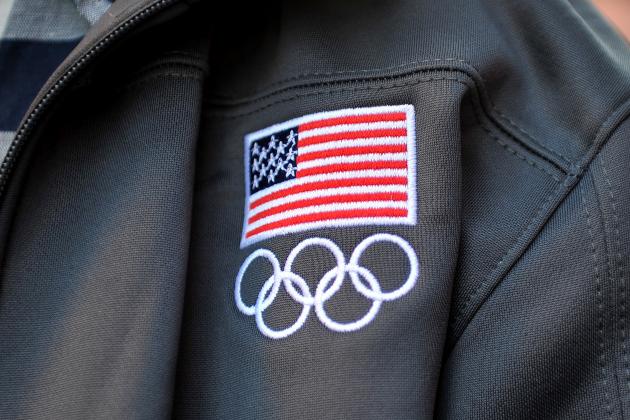 D Dipasupil/Getty Images

It's fair to say that the U.S. figure skating team that heads to Sochi next month won't be bringing very high medal expectations with it. Clearly a team in transition, the U.S. squad lacks the experience and dominant skaters to compete against the world's best, at least on paper.
That said, the Winter Olympic Games aren't competed with pen and pad, but rather with heart and determination, and that's something the United States team will have in significant quantity.
On the ladies' side, Wagner has the skill and stature to hold her own in Sochi. Likewise, Gold is just as likely to be a breakout star in the Games as she is a total disappointment if she makes the trip, and Zawadzki has overcome too much to fizzle out should she get there as predicted.
With only two skaters on the men's side, a surprise performance might be difficult to come by, yet If Aaron does indeed make the team, he has the chops to put forth that one glorious performance that could lead to an unexpected podium trip.
As part of its rich Olympic history, the U.S. team has medaled in each of the past 17 Winter Games, and given the brilliance and dominance of the Miller and White ice dance team, that streak will undoubtedly reach 18 competitions. More than likely, the duo will deliver the team its one gold medal in Sochi.
There are times when low expectations can help ease pressure on an inexperienced team competing on a big stage, and if the United States surprises in Sochi, that will be the case in these games. More than likely the Americans' medal haul will be very light, but their performance may ultimately better the low expectations that will follow them to the Games next month.