NASCAR Reading List: Books Every Fan Must Read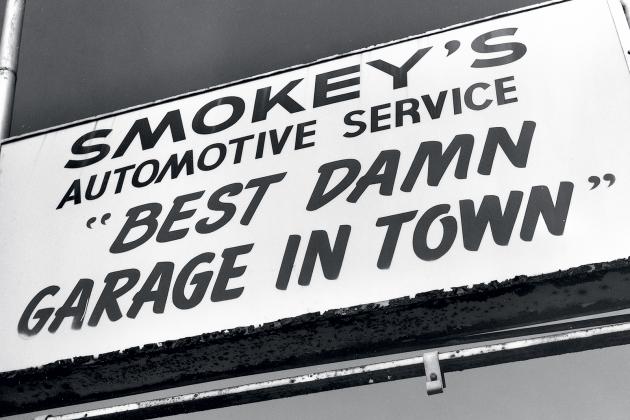 StockCarRacing.com
Smokey Yunick's 2001 work "Best Damn Garage In Town" is regarded as a must-read for the diehard race fan.
With NASCAR currently engaged in preseason testing and the rest of America in the grips of a vicious cold front, there isn't much for NASCAR fans to do. That is, unless you're the type who considers yourself well-versed when it comes to NASCAR-themed literature.
With that being said, swarms of publications discuss everything about NASCAR—from lurid stories and memorable moments to driver profiles and the mechanics of the sport. NASCAR, like any other sport, has a lot to say, and fortunately many gifted authors have helped to tell those stories.
Here is a list of the best NASCAR-themed reads out on the market right now.
Begin Slideshow

»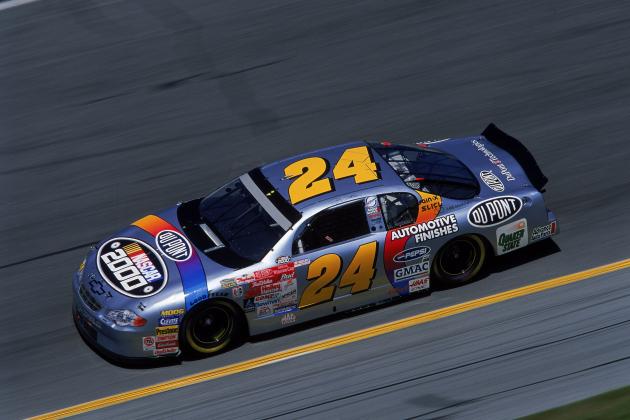 Jamie Squire/Getty Images
Jeff Gordon ran a special paint scheme to signal the beginning of NASCAR's 2000 season in the 2000 Daytona 500.
This in-depth look at the 2000 edition of Daytona Speedweeks takes us behind the scenes as the 2000 NASCAR season was kicked off at the World Center of Racing. With an introduction by eventual Daytona 500 winner Dale Jarrett, Speedweeks: 10 Days at Daytona captures the essence of NASCAR, as a team of nine photojournalists caught everything—from the fans and leisure activities to the practices and family aspect of racing to the ultimate finale of Speedweeks: the Daytona 500.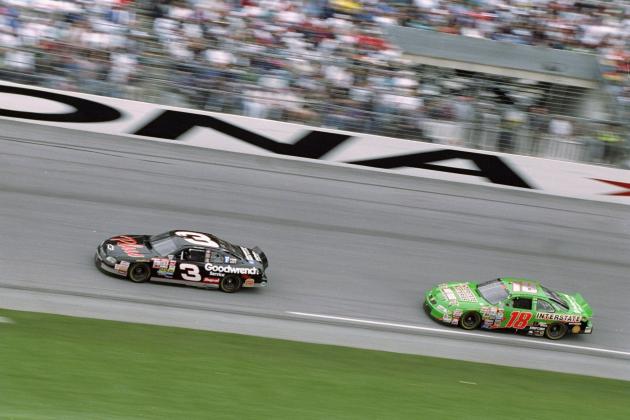 David Taylor/Getty Images
The 1998 Daytona 500 kicked off NASCAR's 50th anniversary.
Outdated by today's standards, Bob Latford's ode to NASCAR's 50th anniversary chronicles the history of the sport, from the sport's beginnings through each decade all the way to 1998. Along with a detailed list of the sport's 50 greatest drivers, the book also details the events that stood out in the sport during each decade.
A Celebration of 50 Years of NASCAR also pays homage to the organizations as well as the venues that made the sport great through the years. If anything, this is a great source of knowledge for any new NASCAR fan.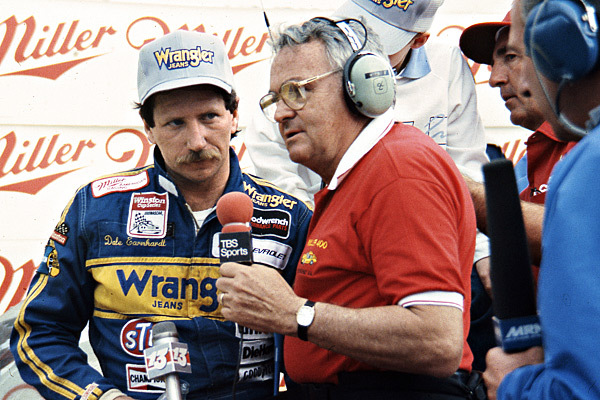 ESPN.com
Economaki, right, interviews Dale Earnhardt.
Widely regarded as the greatest motorsports journalist ever, Chris Economaki had the ability to make you feel like you were really witnessing some of racing's biggest moments with his short and sweet style. He was a motorsports journalist since he was 14, and his biography Let 'Em All Go! goes into detail about what really happened over the years.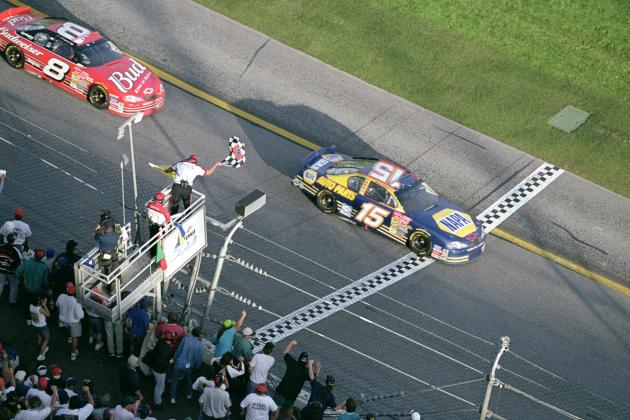 Robert Laberge/Getty Images
Michael Waltrip's world, as well as NASCAR's, was turned upside-down on February 18, 2001.
Although ghostwritten, Michael Waltrip's firsthand account of the events leading up to the 2001 Daytona 500 gives us some insight to what ultimately became both his greatest success and his biggest loss, which both happened within seconds of each other. Widely known as one of NASCAR's funniest personalities, Waltrip reveals a more personal side in this book.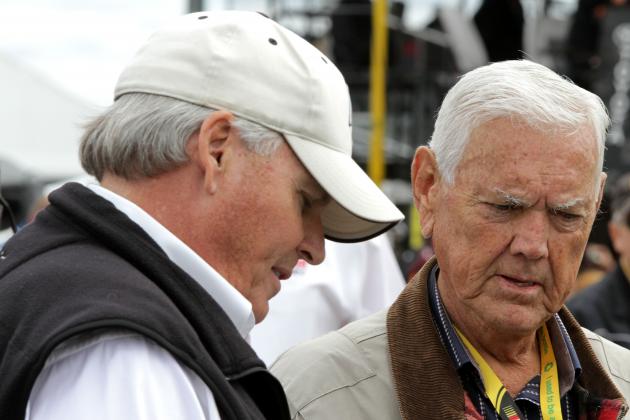 Jerry Markland/Getty Images
Junior Johnson, right, is regarded in Tom Jensen's "Cheating" as one of the most dishonest owners in NASCAR.
In Cheating, Tom Jensen looks into some of the biggest instances of cheating in NASCAR, discussing how some teams would run larger engine displacements as well as how others would find creative ways to make their cars lighter and faster during a race.
He profiles prolific cheaters such as Junior Johnson, Gary Nelson and Hoss Ellington while also examining major events such as "Bumpergate" and Richard Petty's 198th career win in 1983. Overall, Jensen offers a very eye-opening take on the sport.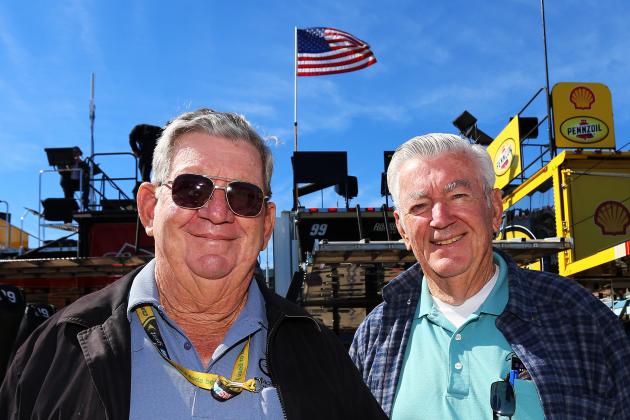 Brian Cleary/Getty Images
Donnie (left) and Bobby Allison (right) were pioneering members of NASCAR's famed "Alabama Gang."
Anyone who has kept up with NASCAR's history is familiar with Bobby Allison and the saga of the "Alabama Gang," both of which are examined in this poignant memoir that takes the reader back through NASCAR's Golden Age. Mainly centering around Bobby and brother Donnie, this book takes you to their rough beginning on the Florida dirt tracks and chronicles their rise to the top.
Some of the book's most sensitive parts come when we read about the unfortunate passing of Clifford and Davey Allison and Neil Bonnett. Still, the book manages to pull you in and sit you down as you read about another chapter of racing royalty.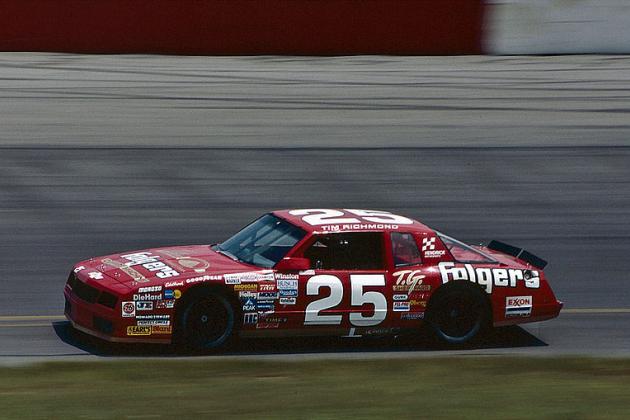 Ted Van Pelt

This book chronicles the flamboyant playboy from Ashland, Ohio, who was a star ahead of his time. Wealthy and wild, Tim Richmond drove like a good ol' boy but lived like a rock star. With that, he was an enigma in a sport in the throes of change.
Despite having never set foot in a race car until he was 21, Richmond was the 1980 Indianapolis 500 Rookie of the Year. But his biggest success came in NASCAR, a sport that he took to naturally. He won 13 times in his career, and this book details the rise and tragic death of one of the brightest drivers in stock car racing.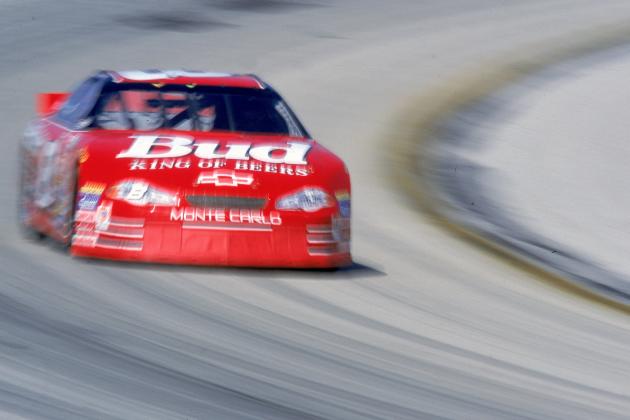 Donald Miralle/Getty Images

A staple in most NASCAR fan's bookshelves, Driver #8 gives the reader a first-person view of the rookie season of NASCAR's most popular driver, Dale Earnhardt Jr. Earnhardt, who co-wrote this account with publicist Jade Gurss, takes you in for an up-and-down ride through the 2000 season.
From the thrill of starting the 2000 Daytona 500 to his first career win at Texas, through his summer and fall slump and back again for the 2001 Daytona Speedweeks, Junior's authorial voice stands out in this bestseller.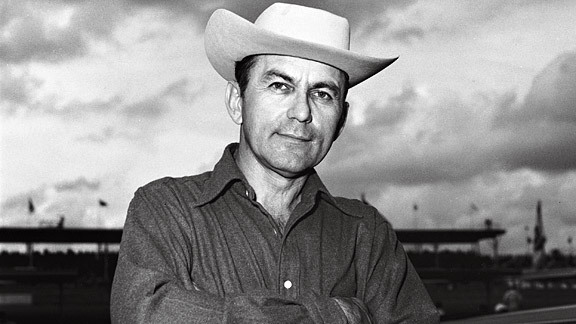 Photo Courtesy: Getty Images

Smokey Yunick was to racing as Hunter S. Thompson was to journalism. He was a colorful figure in early automotive history, and his adventures are the stuff of legend. His tales of his boyhood in Pennsylvania, his time in World War II, the opening of his shop in Daytona Beach and the ensuing adventures in early NASCAR and Indy give us insight of the real life and true times of the early American racer.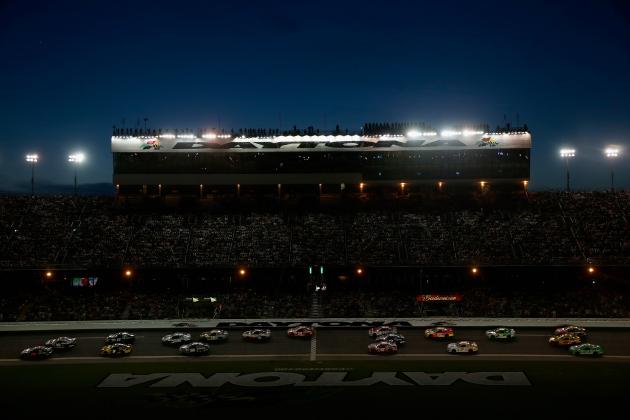 Scott Halleran/Getty Images

Although this book is more suitable for beginning fans, this science-based look into NASCAR's physics is enlightening and informative. The author Diandra Leslie-Pelecky is a noted physicist who goes into detail about what makes a race car and why the stock cars we see are nothing like our daily drivers.
With a look into such factors as aerodynamics, combustion, power and even human physiology, this is a must-read for even the most moderate of fans who wish to understand the basics of NASCAR.
Follow Joseph on Twitter: @ThatSheltonGuy