Predicting the Most Likely Scenarios for The Shield's Breakup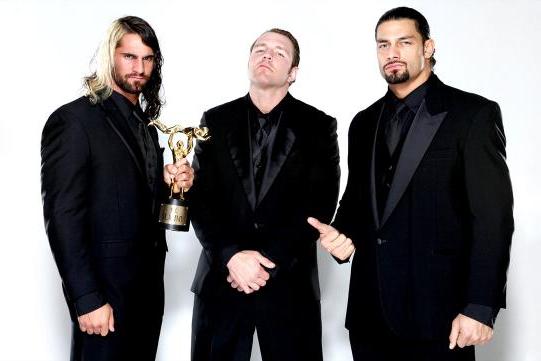 from WWE.com
The Shield, looking very James Bond
Recently, WWE television has been packed full of hints that The Shield—Dean Ambrose, Roman Reigns and Seth Rollins—is heading for a very acrimonious split. Reigns appears to be developing a conscience and growing increasingly frustrated with Ambrose's egotistical tendencies. Meanwhile, Rollins and Ambrose seem resentful of Reigns' blossoming career.
Former WWE champion CM Punk hasn't helped matters by fanning the flames. On this Monday's Raw, he continually teased the trio about its mounting problems.
It seems like The Shield almost certainly will be no more come WrestleMania time. But just how will the heavily anticipated breakup occur? Let's have a look at the most likely scenarios.
Begin Slideshow

»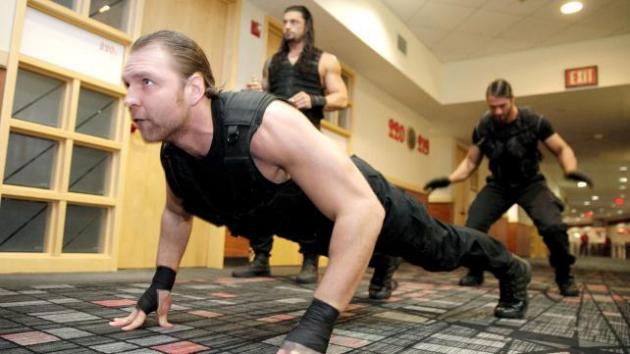 from WWE.com
Dean Ambrose works out backstage.
While most ideas being bandied about for a Shield breakup involve Ambrose remaining a heel, what if WWE's booking team made the call to do something drastically different? Perhaps the former Dragon Gate wrestler could turn face while his teammates remain heel?
Unlikely, sure. But Ambrose does have an appealing and edgy charisma about him. He's also very photogenic and always comes off quite well in outside-of-the-ring press interviews. Booked correctly, he could be a very good, if somewhat unorthodox, top babyface in the company.
Of course, this idea still seems like a long shot, which explains why it's not ranked higher.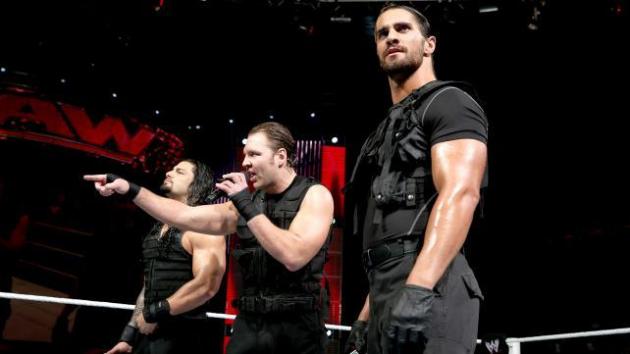 from WWE.com
Ambrose gets on the mic.
One possibility is that Reigns, Ambrose and Rollins will turn on one another at the Royal Rumble. Hey, it is every man for himself, after all. Following the event, the feelings could be so raw that the men could elect to go their separate ways once and for all.
However, this scenario sounds a little too neat and civilized, especially for the wrestling business. When these guys finally do betray one another, shouldn't it be a lot more surprising? And violent? That's why this scenario isn't higher on the list.
from WWE.com
The Shield takes out Daniel Bryan.
OK, so most fans and critics seem to be predicting that Ambrose and Rollins will turn on Reigns in the near future, thus making the star a babyface. However, what if Reigns and Rollins both turn babyface on Ambrose instead?
The signs are certainly there. Ambrose's ego is growing out of control. It's easy to see the other two growing tired of his antics and abandoning him. And haven't Reigns and Rollins always seemed like far closer friends with each other than with Ambrose?
Besides, Rollins—with his hugely exciting in-ring style and willingness to take major bumps—is arguably as much of a natural babyface as Reigns is.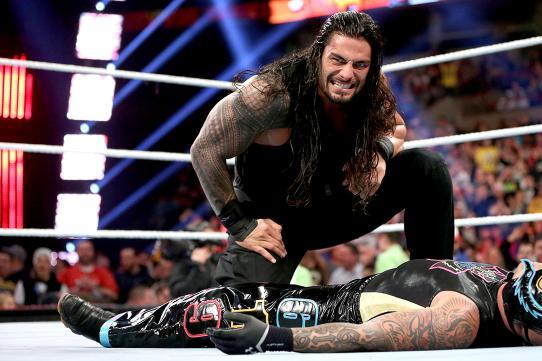 from WWE.com
Reigns, possible Rumble winner?
While you may be expecting Brock Lesnar or the newly returned Batista to win the 30-man Royal Rumble match, Reigns can't be ruled out either. Indeed, WWE appears to be setting up big things for the wrestler in 2014. Just look at how strongly he was booked at the Survivor Series event.
And if the 28-year-old does emerge from the pay-per-view as the new No. 1 contender, wouldn't that be the catalyst for a jealous Ambrose—and maybe Rollins too—to turn on their teammate once and for all?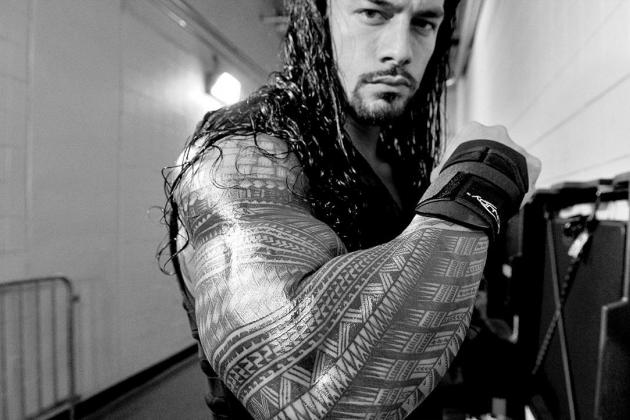 from WWE.com
Reigns shows off his tattoos.
Of course, another possibility is that Reigns may find himself on the verge of winning the Royal Rumble match—possibly ending up as one of the last two or three men in the ring—only for Ambrose and Rollins to run back in and spitefully eliminate him from the contest.
Reigns, faced with the fact that his supposed friends cost him his WrestleMania dream match, could then go on a rampage of revenge, eventually culminating in him facing one or both of them at the February pay-per-view.