It's never over for Kobe Bryant.
Despite suffering a tibial fracture just six games into his return from a ruptured left Achilles, the NBA's most defiant personality isn't remotely close to throwing in the towel. Quite the opposite actually, per B/R's Kevin Ding:
"I feel more locked in now than I've been my entire career, because of this," Bryant said.
Locked in or not, there's a real discussion that needs to be had about Bryant's future in the league. The Los Angeles Lakers are paying him like an elite talent, and a great many fans continue to believe that it's only a matter of time until he lives up to that contract by returning to his superstar form.
On the other hand, signs of Bryant's decline have been apparent for a while, and there's a vast contingent of analysts who aren't so sure of Kobe's future.
A look at both sides of the "Bryant as Superstar" issue reveals a great deal about Kobe, but might be even more probative of the ideological divide between faith and doubt among NBA observers.
The Case Against Superstardom
Noah Graham/Getty Images
We'll start with the basics, most of which applied long before Bryant cracked his tibia.
No. 24 has logged some absurd mileage in his 17-plus years. At over 54,000 combined minutes between his regular season and playoff runs, Bryant's tires were bound to wear out of tread eventually. And coming into this season, he was trying to recover from what might be the most devastating leg injury a basketball player can suffer.
If we're willing to be brutally honest, Kobe had actually begun to slip before his torn Achilles. Sure, his conventional numbers were eye-popping in his age-34 campaign, but Bryant essentially stopped playing both ends of the floor.
Defense is half of the game, and because Kobe entirely abandoned even the pretense of effort on D last year, it's fair to say he surrendered his superstar credentials long before his Achilles gave out.
Injury and age were natural concerns for Bryant as he embarked on his 18th season, and even though he made it back to play a few rusty games before his knee buckled against the Memphis Grizzlies, it was clear that he wasn't physically capable of playing at anything close to his old level.
The fact is Dominique Wilkins is the only NBA player to return to form after an Achilles tear, and he'd played about half of the career minutes Bryant logged when his rupture occurred two decades ago.
Kobe might not have been a superstar before his Achilles injury, certainly didn't look like one when he returned this season and now has yet another injury indicating his body is giving out under the brutal strain of 17 difficult campaigns.
Realists and skeptics—which are actually the same thing in this instance—abound.
TNT's Charles Barkley (via Ben Golliver of Sports Illustrated) said: "Kobe Bryant is never going to be the same again."
Based solely on the evidence, it's hard to disagree with him.
The Case For Superstardom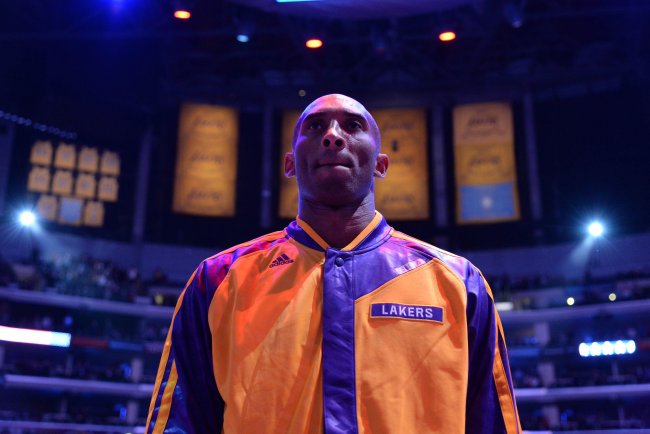 Andrew D. Bernstein/Getty Images
In making the case that Bryant can be great again, it'd probably be a good idea to start with the man closest to the situation: Kobe himself.
Per Ding, Bryant was feeling pretty good before his latest setback, saying, "I learned that I can pretty much do everything that I could before, particularly the last game."
The eye test didn't really verify Bryant's assertion, but it's only fair to put stock in his own personal assessment. And besides, he's made a late-career habit of bucking trends.
Per Basketball-Reference, Kobe is the only player to ever average at least 27 points, five rebounds and six assists per game in his 17th NBA season. In fact, he's one of just two players (John Havlicek is the other) to post those numbers in his 10th year or later.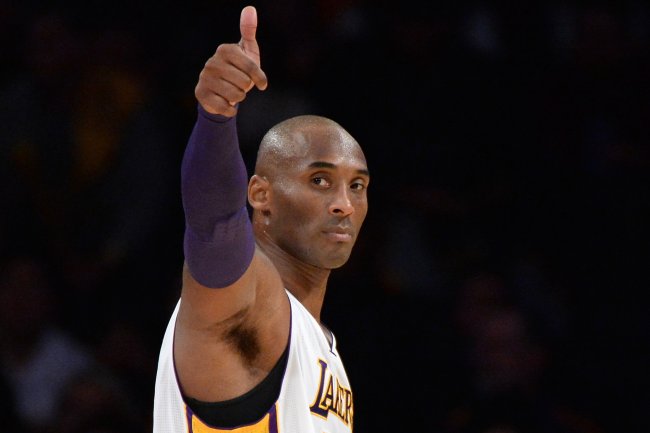 Harry How/Getty Images
Yes, we got a glimpse of Bryant this season, and it revealed a player who wasn't the same. We also know intuitively that when somebody is in the kind of uncharted territory Bryant was exploring last year, it doesn't necessarily mean he'll stay there forever. If anything, it's more logical to assume that Bryant was on borrowed time.
But the real case for Bryant returning as a superstar has very little to do with logic. It has everything to do with belief.
The thinking goes as follows: Kobe will be Kobe because Kobe is Kobe. That's circular thinking, a tautological fantasy based on nothing more than hope. I'm not sure fans literally believe Bryant is a superhero, but the unflinching faith many show in his powers comes pretty close.
Subscribers to this line of "thinking" can't really be talked out of it. We've seen Kobe do amazing things for nearly two decades, which leads many to assume that he'll keep right on doing them forever.
Bryant believes he can come back in top form, and so do a great many fans.
"Only an idiot would doubt me," Kobe said, per Golliver.
You'll note that's not actually a factual argument from Bryant. It's evidence that he, like so many others, believes he'll come back through sheer force of will—and possibly some kind of magical, age-defying desire.
Chuck Gets It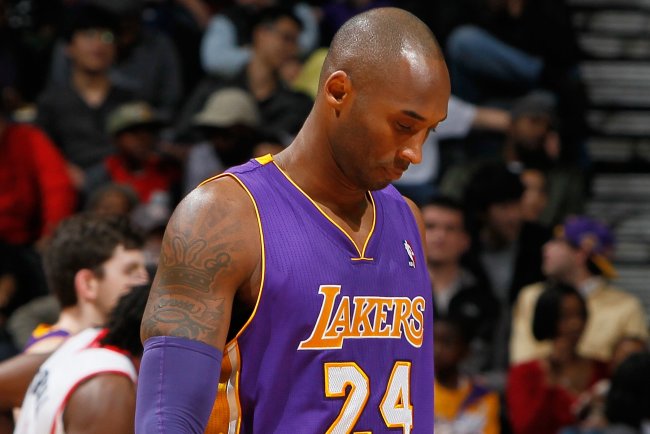 Kevin C. Cox/Getty Images
Ultimately, Bryant might not have been a dominant superstar in the season before his Achilles injury. He was heroic, a great offensive player and an inspiring leader. But in terms of actual on-court dominance, it's starting to seem like we're having this discussion a few years too late.
Bryant was never going to be great again after tearing his Achilles, and this latest setback is really just another reminder of why: His body is giving out.
We'll close with the blunt, accurate assessment of a man who knows a few things about injuries ending a brilliant career.
Take it away, Chuckster (via Golliver):
Kobe Bryant has probably played 23 or 24 seasons, if you add up playoff games. There's no way you can blow out your Achilles—this notion that he's going to come back and be this great, great player, that's asinine, Ernie. He can be a good, solid player. You can forget, 'This guy has the will power.' Age ain't got nothing to do with will power. … What's that little green snake's name? He's a little [garter] snake right now. I love you, Kobe. He's not going to be no damn mamba. He can't strike at you from a distance any more. He's going to have to crawl over to bite you.
If we're looking at Kobe rationally, his superstar days were probably over a while ago. And that's only more obvious now. But if you're among the huge contingent of faithful Bryant devotees, he'll be a superstar forever.
It's all a matter of perspective.