In a move that wasn't unexpected, Malky Mackay has been sacked as manager of Cardiff City, according to the club's Twitter feed.
The Board of Directors at #CardiffCity have relieved Malky Mackay of his duties. A new first team manager will be appointed in due course.

— Cardiff City FC (@CardiffCityFC) December 27, 2013
Former Manchester United striker Ole Gunnar Solskjaer has been installed as the early favourite to replace Mackay:
Solskjaer already backed into 4/9!! Is the former United striker heading to Cardiff? All odds here: http://t.co/LQoSBSaQnR #CCFC

— Ladbrokes (@Ladbrokes) December 27, 2013
Mackay and team owner Vincent Tan had been feuding for some time, and in recent weeks it became clear that Mackay's days were numbered.
However, the Mirror's John Cross predicts Cardiff will have no problem finding a new manager:
Finally it's happened and Malky Mackay is sacked. There will be no shortage of managerial candidates wanting the Cardiff job. Tan or not.

— John Cross (@johncrossmirror) December 27, 2013
The owner gave a full statement on the decision, courtesy of Sky Sports:
Tan subsequently released a personal statement, adding: "There has been a good deal of publicity generated by and about Mr Malky Mackay over the last few months.

"Indeed far too much dirty linen has been exposed to the public gaze. But, I stress, not by me. Indeed, I have deliberately not responded to this, hoping that the Club can be judged on its football rather than personalised arguments about who said what to whom.

"I have, however, regretfully concluded that it is no longer fair to the Club, its players, its fans, or the public more generally, for this uncomfortable state of affairs to continue. Cardiff City Football Club means far too much to us all for it to be distracted by this."
Mackay took over as manager in June 2011 and helped guide Cardiff to promotion in the Premier League last season, but he and Tan have not seen eye to eye on a number of fronts.
Mackay talked about his feelings, according to the Daily Mirror:
And despite admitting to feeling disappointed by Tan's decision to give him the chop after days of public pressure for him to quit, he thanked his players and "direct footballing staff" for their commitment in helping making his Bluebirds reign a success.

He added: "The foundations laid at Cardiff City FC will provide a solid platform for my successor, and for the sake of the club, I hope that all of the progress that has been made so far will not be impaired in any way by today's enforced changes."
Tan has been a controversial figure at Cardiff. He infuriated supporters by changing the club's colours from blue to red in 2012. The rage intensified when it was rumoured the club might change their name to the Cardiff Dragons.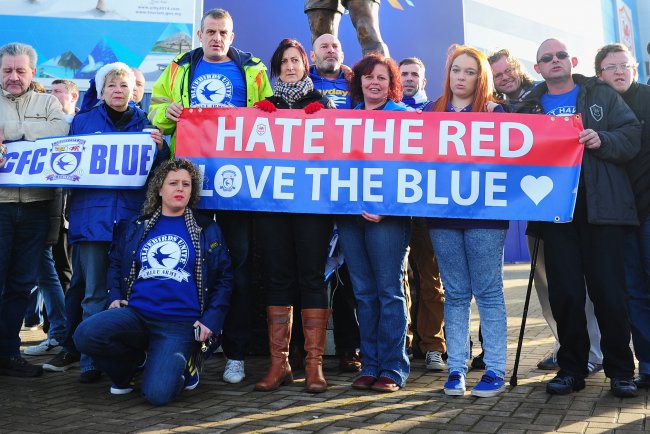 Stu Forster/Getty Images
According to BBC Radio 5 Live's Pat Murphy, Tan also tried to sway the club's tactics during matches. If there is one thing all managers can agree on, it's that a meddlesome owner is difficult to deal with.
Then there was former head of recruitment Iain Moody being replaced by Alisher Apsalyamov, a friend of Tan's son. That created a rift between Mackay and Tan, one that has only widened.
After Mackay publicly stated he wanted to target three new players in January, Tan said in a statement, according to The Guardian, that he was upset Mackay would request any transfers at all. He added, "not a penny" would be spent, noting that Moody was replaced due to overspending in the summer.
It all led to Tan reportedly sending Mackay an email, per BBC's David Ornstein, in which the owner gave the manager a choice: resign or be sacked. Mackay had previously said he would not resign amid the dispute, leaving Tan to unceremoniously fire him.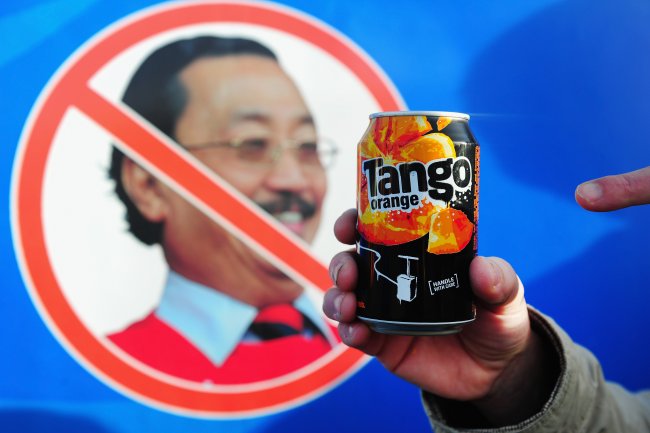 Stu Forster/Getty Images
Mackay was a popular figure with Cardiff supporters. In fact, on Dec. 26, Adrian Kajumba of the Daily Star reported fans would riot if Mackay was sacked:
#CardiffCity fans protesting outside the ground. 'If you sack mackay, you're going to have a riot on your hands.' pic.twitter.com/qheGd3GuFr

— Adrian Kajumba (@AdrianJKajumba) December 26, 2013
After all, a team nicknamed the Bluebirds is currently wearing red kits by the owner's doing.