PGA and LPGA Letters to Santa Claus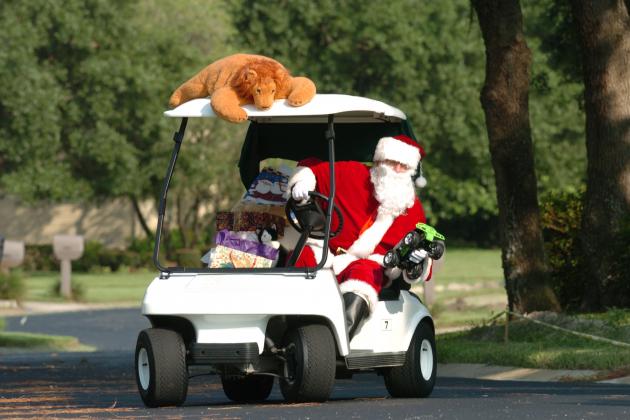 Al Messerschmidt/Getty Images
Santa takes some time off to golf.
With Christmas next week, did you ever wonder what PGA and LPGA Tour players wished for from Santa Claus?
Santa has been very good to Rory McIlroy, Tiger Woods, Henrik Stenson and Stacy Lewis in the past, but what do they want this year?
Bleacher Report has been able to access some of Santa's secret files and wants to share some of the best letters the jolly old elf received this year.
Begin Slideshow

»
Mark Metcalfe/Getty Images
Rory McIlroy was frustrated in 2013.
Hi Santa,
I just wanted to thank you for all the great stuff you brought in 2012. I especially enjoyed all the wins, prize money, major trophies and big Nike contract.
Those were great, but some of them got lost and broken.
I was wondering if you could bring some more of those again this year.
Thanks a lot, Santa,
Little Rory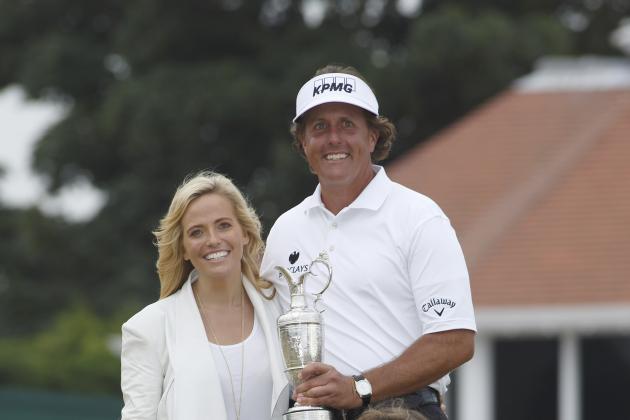 Paul Cunningham-USA TODAY Sports
Phil Mickelson with the Claret Jug and his family.
Dear Santa,
I've been a really good boy. I even flew my private jet home for my daughter's middle school program right before one of the biggest tournaments of the year.
I took my wife and kids on a swell family vacation to Scotland last summer. We even came home with some new hardware.
By the way, I was wondering if you could do a little something about those outrageous California income tax laws.
Thanks, Santa,
Phil "The Thrill"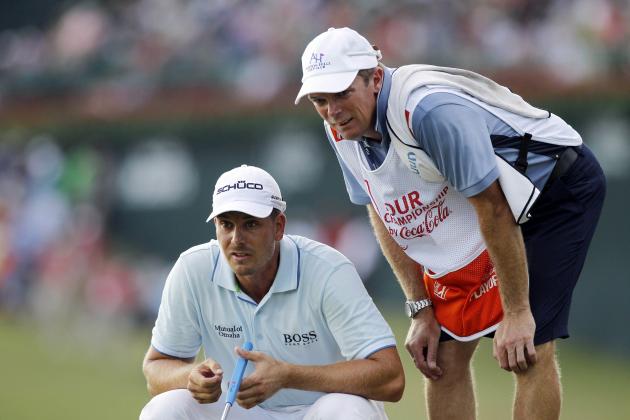 Brett Davis-USA TODAY Sports
Henrik Stenson and caddie, Gareth Lord
Hi Santa,
I tried very hard to be a good boy this year.
My job is similar to yours, and I appreciate your problems. I carry around a bunch of heavy stuff in a big bag, too.
You would not believe what Henrik puts in there and expects me to carry around for him.
My guy played really, really well last year. We made a ton of money and had a lot of fun.
The only thing I would like for Christmas this year is some new driving gloves.
You know the ones I mean, made with that soft, supple cabretta leather and knuckle holes for that unique driving experience.
You see, I bought a new Ferrari, but the gloves didn't come standard.
Cheers,
Gareth Lord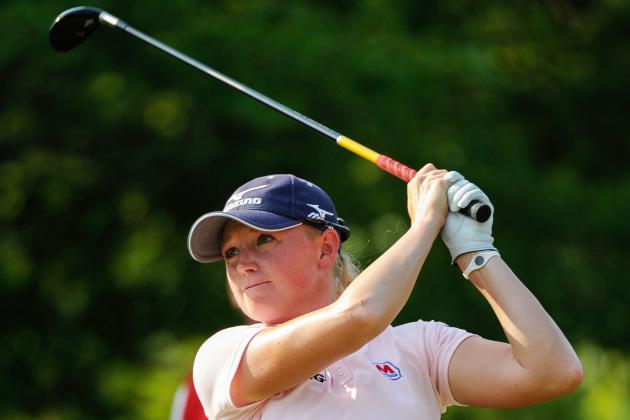 Benny Sieu-USA TODAY Sports
Stacy Lewis had 20 top-10 finishes and won the Women's British Open Championship in 2013.
Hi Santa,
You have been very good to me in the past and I do appreciate it.
I'm just a little frustrated, though. I try to be nice and all, but Inbee and Suzann are really getting on my nerves.
I keep getting all of these top-10 finishes, but they keep winning. I mean, my goodness, Inbee won three majors last year! Wasn't that a little much?
To top it all off, little Lexi is playing better and now a snot-nosed rug rat from New Zealand has joined the party.
Anyway, what I really need this year, Santa, is a few more major titles and to get back to the No. 1 spot in the world.
Do you think you can handle that?
That's not too much to ask, is it?
Thanks,
Stacy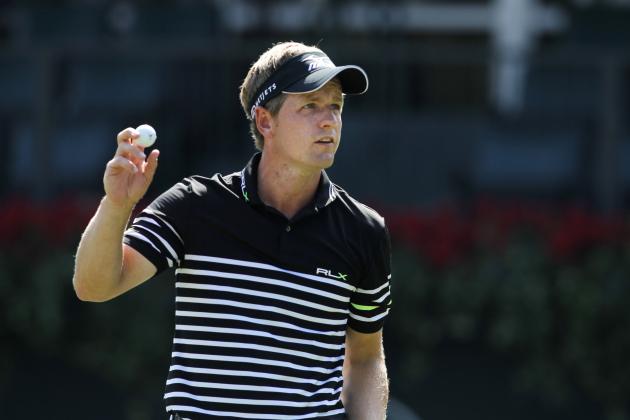 Brett Davis-USA TODAY Sports
Luke Donald wants a major championship win in 2014.
Hi Santa,
We appreciate all the neat stuff you have brought us in the past. The No. 1 rankings, Order of Merit and money titles have been great, but we really want a major trophy next year.
Some of the other boys snicker at us in the locker room, and it hurts our feelings.
So if you could just bring us a green jacket, Claret Jug or Wanamaker next year, we would be sooooo happy.
Cheers,
Lee and Luke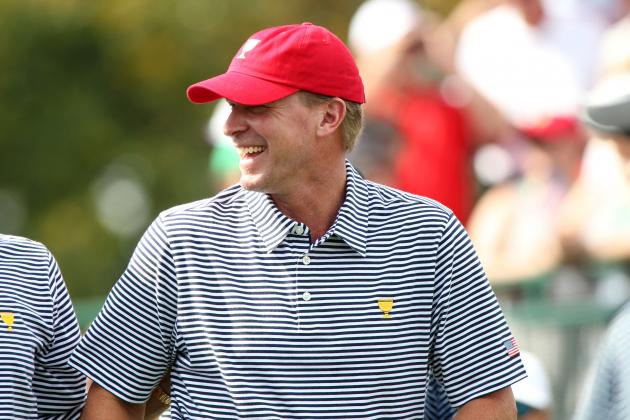 Peter Casey-USA TODAY Sports
Steve Stricker on the 2013 Presidents Cup team.
Hi Santa,
I certainly appreciate the wonderful presents you have given me over the years.
You have given me so much that I have been able to cut back my hours at work.
I have been spending so much time on the lake and in the woods that some of my old stuff could use an update.
My old golf stuff still works pretty well, so if you could, please bring some new hunting and fishing gear this year.
Thanks so much,
Steve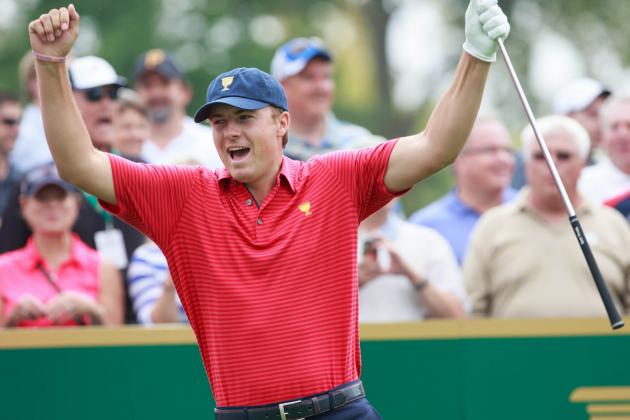 Allan Henry-USA TODAY Sports
Jordan Spieth celebrates at the Presidents Cup.
Wow! You really outdid yourself last year, Santa.
I did not expect all of that. Well, maybe I did a little bit.
I didn't expect the cool golf trip to Muirfield Village for the Presidents Cup, though. Jack Nicklaus and my buddy G.W. were even there.
You gave me so much last year, there really isn't much I still need.
I guess I could use a new green sports coat to wear when I have to talk to all those nasty reporters or one of those silver wine jugs like they have in Scotland.
Oh well, don't worry about it, though, because I can probably get them on my own.
Thanks for all the great stuff last year,
Jordan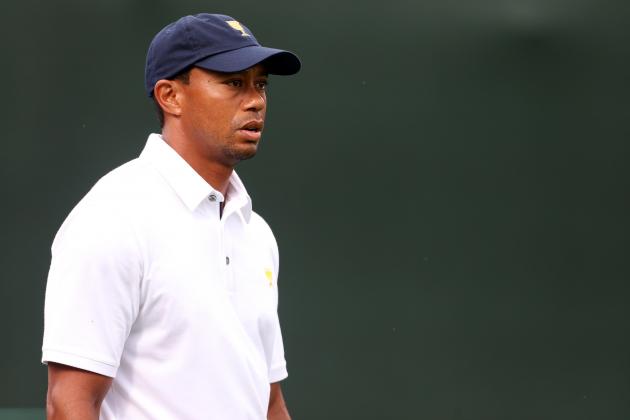 Brian Spurlock-USA TODAY Sports
Tiger Woods is looking for more majors in 2014.
Hi Santa, this is Eldrick.
You remember me, I hope.
I was on the naughty list for a while there, but I have been trying to be good.
You used to bring lots of cool stuff, and I really liked it.
I know I seemed a little standoffish and ungrateful. I am sorry about that.
I understand now how important my kids and friends are. I even flew my super-hot girlfriend home in my jet after she got hurt while skiing.
I really, really need another green jacket, U.S. Open Trophy, Claret Jug and Wanamaker Trophy next year, Santa.
These other guys keep getting better and I'm not getting any younger. You ever try walking around hilly golf courses on creaky old legs?
Well, I guess maybe you have.
Anyway, thanks for the cool digs in Florida, the big boat and the jet, but I need those major titles. Now!
Yours truly,
Eldrick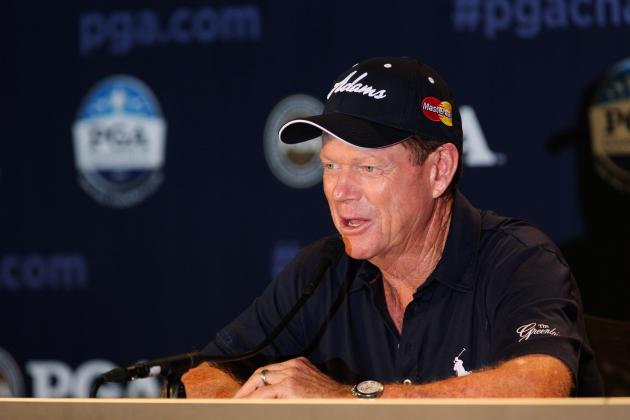 Allan Henry-USA TODAY Sports
Tom Watson will captain the 2014 U.S. Ryder Cup team.
My most cordial welcome good sir,
You have been most generous to me over the years, and I certainly wish to acknowledge your kindness.
The 39 PGA Tour wins and eight major championship titles were very much appreciated.
I am really not asking this for myself, but for my team and country.
I would really appreciate it if you could bring us a Ryder Cup victory at Gleneagles next year.
Those pesky Europeans have won five of the last six Ryder Cups and U.S. golf fans are getting slightly antsy for a win.
We will have a great bunch of guys on our team over there, and I just know you want to be on our side.
Again, I want to express my gratitude for your past generosity.
USA! USA! USA!
Your friend,
Tommy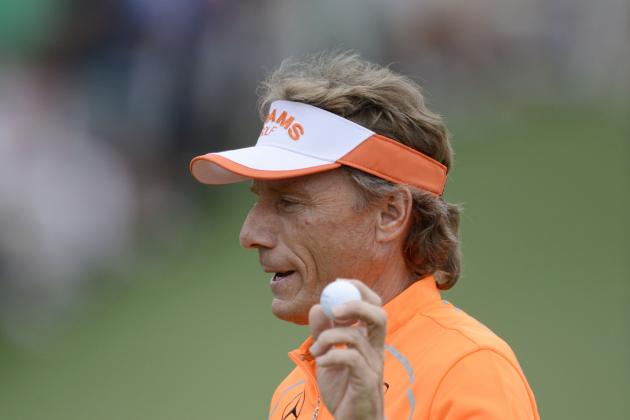 Jack Gruber-USA TODAY Sports
Bernhard Langer has finished second in the Charles Schwab Cup the past two seasons.
Guten tag, Mr. Kris Kringle,
Danke schoen for the many gifts of past Christmases.
Even though I work hard and have played the best over the past two years, other players have won the Charles Schwab Cup.
Please bring me a Charles Schwab Cup in 2014.
Danke,
Bernie