Playing for struggling Swansea City, Michu let it be known that he is ready for bigger and better things. Arsenal should help the forward find them.
In 10th place in the Premier League, the Swans are far from a disaster this year. They are also far from the top of the table. Michu wants a crack at contending and a shot to play for more hardware.
Spanish newspaper Marca (h/t the Daily Mail) ran this recent quote from the 27-year-old: "Every player dreams about playing in big teams, clubs who play in the Champions League and fight for titles. ... I'm very happy at Swansea but it is obvious that every player wants to grow up and see how far you can go."
The Spaniard just declared open season on himself, and he will definitely inspire some interest.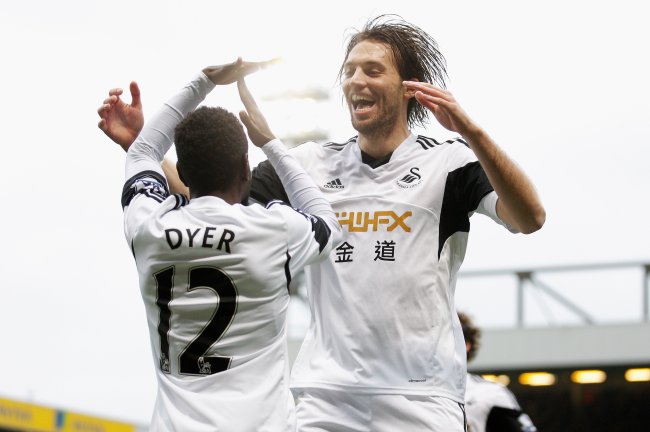 Harry Engels/Getty Images
Swansea isn't going to let the forward go on the cheap. The Metro report noted that, if he moves on to a new club, the price would likely exceed £15 million. Even though he has just two goals in 11 Premier League games this season, Michu is worth it.
He is coming off a year in which he netted 22 goals in all competitions for Swansea, with 18 of those coming in 35 EPL appearances. Although his production is down this year, he is playing quality soccer.
Squawka has the level-headed forward with 56 percent of his shots being on target. Also, he is creating scores. Squawka tells us that he has has created 16 goalscoring opportunities this year. As a point of comparison, that is 11 more than Mesut Ozil.
His style would be a wonderful fit with the Gunners. He could slide into centre-forward and be an upgrade over the raw Yaya Sanogo or the uninspiring Nicklas Bendtner.
Michu has the vision and passing that would allow him to flourish in that role for Arsenal. Arsene Wenger likes to bring a fluid brand of soccer to the pitch that features slick passing and lots of movement. Michu would help facilitate that style.
Of course, I don't think I have to tell Wenger any of this.
This is not the first time these two have been connected in rumor. Previously, according to The Daily Mail, Wenger had this to say about Michu:

I see him like a little bit, position-wise, like a Bergkamp, more than an up-front striker. ... Michu's the kind of striker who is a midfielder as well. He can play both positions, that's why they are 4-4-1-1 or you can call that a 4-4-2 when Wilfried Bony plays.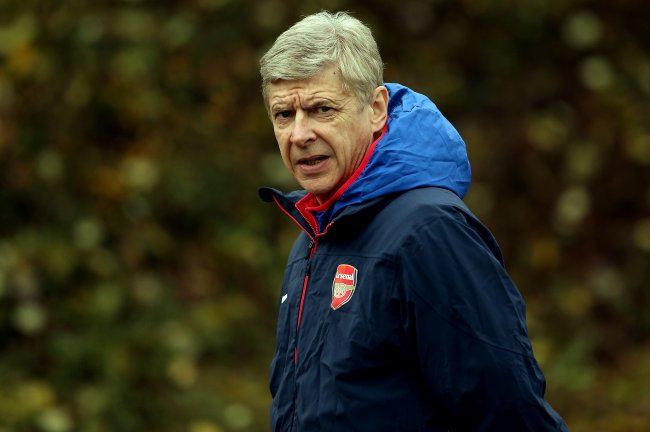 Scott Heavey/Getty Images
Arsenal is watching Wenger's vision come together this year. It is paying off with an extended run at the top of the table. With the addition of Michu, the Gunners would have a team even better suited to Wenger's vision.
Should Arsenal target Michu?
On top of the fact that Michu is a wonderful fit for Arsenal, the Gunners would benefit in his acquisition by ensuring his talents also didn't bolster the lineup of a rival.
In light of his recent comments, Michu is headed somewhere soon. His talents would be hugely beneficial to a team such as injury-plagued Liverpool.
The prudent and often penny-pinching ways of Wegner obviously mean that Arsenal could be outbid in the transfer process of Michu. At the very least, however, Arsenal could raise the price tag on him with a bid of its own.
The Gunners have little to lose and much to gain by making a run at Michu's services.