What Has Gone Wrong for Anderson at Manchester United?
Use your ← → (arrow) keys to browse more stories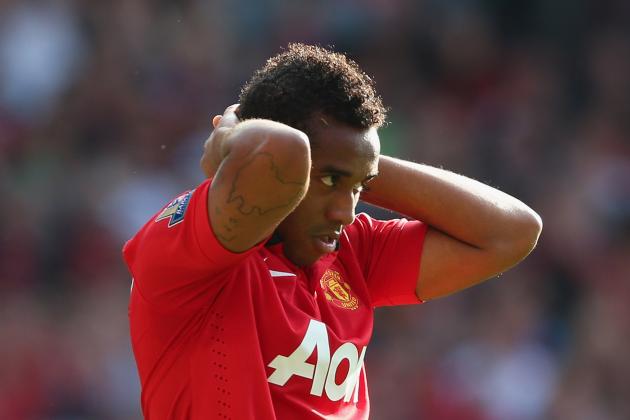 Alex Livesey/Getty Images

Anderson Luís de Abreu Oliveira was supposed to be the future of Manchester United's midfield.
Following his arrival from Porto in 2007, he put in some early performances that suggested he would become a permanent fixture in the United side. Certainly, it could be argued that his acquisition was a preemptive attempt by Sir Alex Ferguson to plug the noticeable gap that now exists in the centre of the park.
Ten trophies (and three UEFA Champions League Final appearances) later, his medals haul represents a successful time spent at the club. Scratch away at the surface, though, and you are left with a less glossy picture.
So, just what has happened to the boy from Brazil?
Anderson rose to prominence in Brazil during Gremio's Serie B promotion year in 2005. Promotion was confirmed in an incredible play-off match against Nautico. Gremio had been reduced to seven men when the youngster somehow dribbled past half of the opposing side to score and lift his team into Brazil's Serie A.
Porto were quick to pick up on the player's promise and bring him to Europe.
It is incredible to think that Anderson only actually made 21 appearances for Porto before Manchester United swooped, although a five-month absence due a broken leg contributed to this.
Notwithstanding his serious injury setback, the Red Devils had still seen enough of the youngster to splash out a reported fee of up to £35 million.

In his first season at the club, there were fine performances against the likes of Liverpool and Arsenal—the latter inspired a terrace chant that extols his virtues over those of Cesc Fabregas.
Bright and inventive, with bags of energy, but also quite prepared to snap away at the heels of the opposition, it appeared that United had signed a player that—although less carefree than in his Gremio days—was exactly what an aging midfield required.
Unfortunately, visits to the injury table would become a regular occurrence for Anderson once in Manchester.
His season in 2009-2010 ended early due to a knee injury and a reported penchant for nightlife was highlighted when, while still recovering, he had to be "dragged unconscious" from a post-party car crash.

Over the last five years, we have seen numerous injuries, several false dawns, an apparent weight fluctuation and a "questionable off-field attitude"—all have had an effect on the midfielder's career.
It does also have to be remembered that there was a noticeable change of tactics at the club post-Ronaldo. Sir Alex often asked Anderson to play a more defensive midfield role, rather than the creative role that he was perhaps originally purchased for.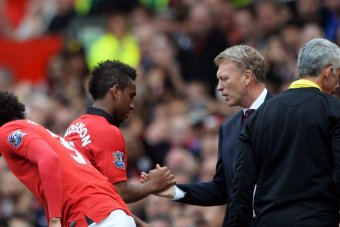 Michael Regan/Getty Images
The net result has been that the highest number of appearances he has made since joining United was in his first season at the club.
That record does not look to be in any danger this season. David Moyes seems to be trying out various combinations of midfielders in his first season at Manchester United, but Anderson has still failed to secure a regular spot.
The Brazilian has featured only twice in the starting XI this season and has barely lasted more than an hour each time.
The fact that defender Phil Jones has been a preferred option in midfield on numerous occasions is surely a clear indication from Moyes that he is not convinced of Anderson's merits.
This is a sad indictment on a player that Brazil legend Mario Zagallo once called (h/t The Guardian) a "prodigy with indisputable quality." "Everything suggests he is going to be a superstar," he added.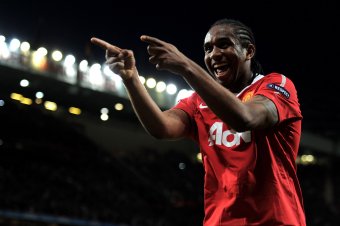 Michael Regan/Getty Images
Anderson is an extremely lively and popular member of the Manchester United squad—a fact that may have contributed to his prolonged spell at the club, despite his lack of progress. The sight of the Brazilian's samba-dancing goal celebration is one that warms the heart of all United fans.
However, the Independent notes that he has finally admitted to himself that he needs to play more often.
Despite all the injury problems, ManUtd.com indicates that Anderson has now played more than 170 times for the Reds, which is more than any other South American player ever has.
However, unless the congested festive period allows him more opportunities to show what he can do—and he grasps those opportunities when they come—it seems unlikely that United fans will be seeing him strut his stuff too many more times.