Thanks to Knicks' Atrocious Start, We Have This Wonderfully Funny Fan Rant
December 11, 2013

Photo Credit: YouTube
We really feel bad for you Knicks fans who are suffering through the malaise of an unfortunate regular season, but we simply can't get enough of your frustrations, especially the fed-up fan featured in the latest viral video floating around. 
Deadspin's Billy Haisley spotted the following video, but sites like Sports Illustrated and Next Impulse Sports were all over it as well. Once you take a gander, you will see why. 
The video follows. However, be warned that there is the type of NSFW language that features when your team is mired in the kind of season the Knicks are at the moment. 
A tip of the hat to Haisley, who transcribed some of the more pointed parts of the epic rant from YouTube. 
For 13 years we ain't make the goddamn playoffs, and I ain't never spazzed about my goddamn Knicks. Because I already knew they were sorry! Isiah Thomas [expletive] the whole organization up! So if it we would've lost by 41 then, it would've been like "oh well, another day in the life of a New York Knick fan." But n---- we got talent!
If you are looking for the impetus behind 10 minutes of unbridled anger and sports passion, it seems to be the Knicks' loss to the Celtics on Sunday. 
Well, loss might be too kind of word. As The Sporting News noted in the aftermath, the 114-73 drubbing to the then-10-12 Boston Celtics was the third-worst home loss in franchise history. 
We aren't sure whether to applaud or cringe, because that's mighty impressive. 
Recent history tells us that the Knicks went out and laid another egg on Tuesday, losing to the 8-13 Cleveland Cavaliers, slipping to 5-15 on the year, just one defeat from the depths owned by Eastern Conference bottom-feeders the Milwaukee Bucks. 
Back to the comedy, the man lifting Knicks Nation's spirits continued with smack talk for specific players.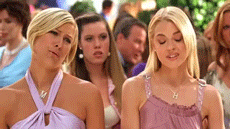 GIF Credit: Giphy
My favorite is when he gets to Amar'e Stoudemire, "That [expletive] scored 17 points today; it felt like a career high for me!" We are guessing Stoudemire will hit the disabled list with a burn like that. 
To be fair, the 31-year-old is averaging 6.8 points per game this season, so we can see how any double-digit output would feel Michael Jordan-ian by comparison. 
All of this leads the man referred to as "Billy" to even change his wallpaper on his computer. Now you know it's getting serious. 
For this rant we have to blame (credit?) everyone in the Knicks organization, except Andrea Bargnani, because apparently you're cool. 
Hit me up on Twitter: