World Cup 2014 Draw in 20 Pictures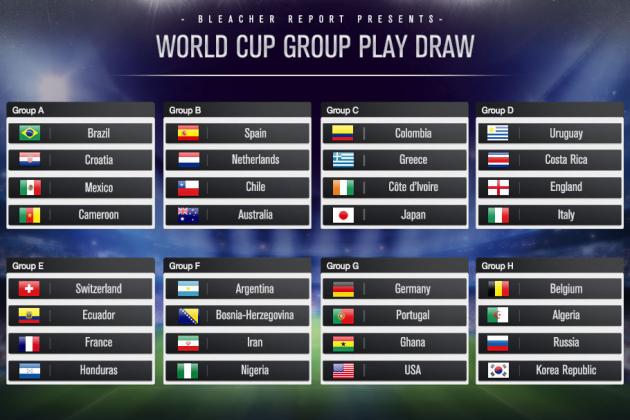 Bleacher Report

The World Cup draw has come to an end, and all 32 nations now know what awaits them six months from now in Brazil. Some coaches will leave the picturesque resort of Costa do Sauipe happy with the hand fate dealt them, while others will be less pleased with the challenge ahead.
As always with draw ceremonies, the World Cup event was full of song, dance, famous faces and not so famous ones you have to ask to find out who they are. Here are some of the best photos from the draw.
Begin Slideshow

»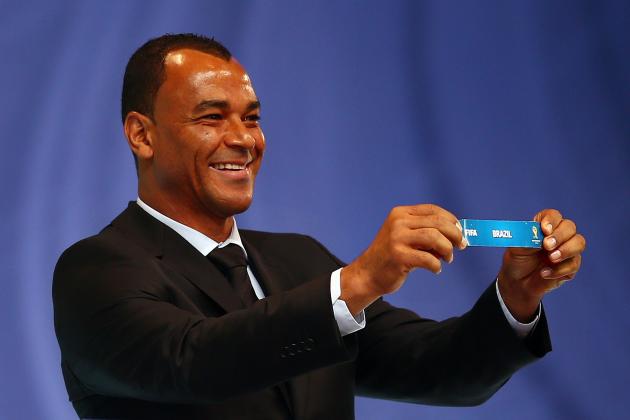 Clive Mason/Getty Images

Hosts Brazil, the most successful team in World Cup history, come out of the draw.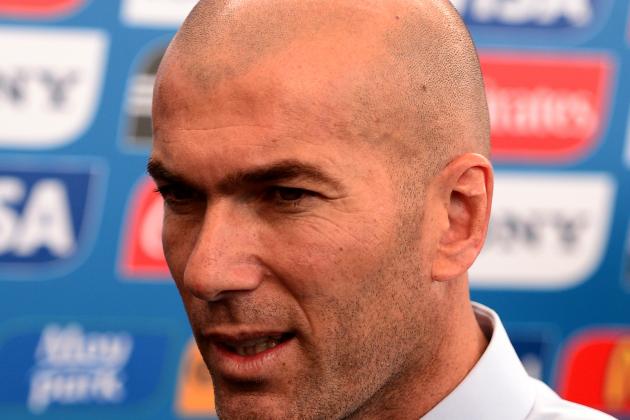 Buda Mendes/Getty Images

French legend Zinedine Zidane was one of many former World Cup legends in the audience for 2014's draw. He must have been happy with the group his team were handed.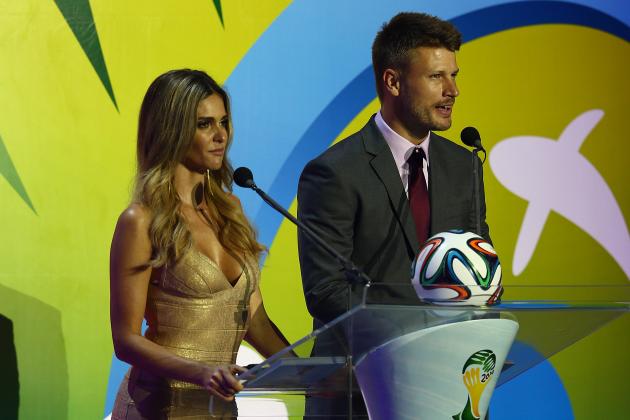 Clive Mason/Getty Images

The 2014 World Cup draw was a feast for the eyes. Talking, of course, about the colourful motif that accompanied presenters Fernanda Lima and Rodrigo Hilbert.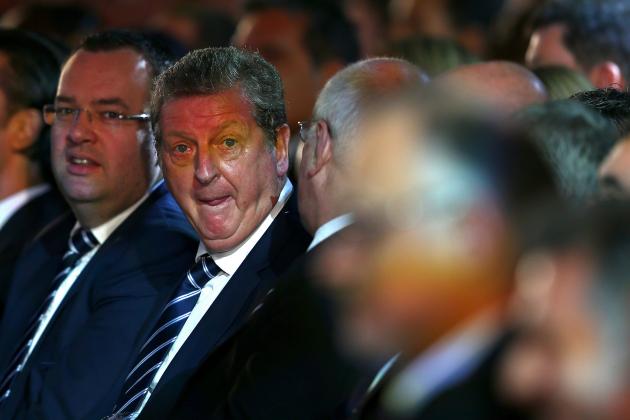 Clive Mason/Getty Images

England manager Roy Hodgson has a perplexed look as his side are given a tough draw. The Three Lions will take on Italy, Uruguay and Costa Rica.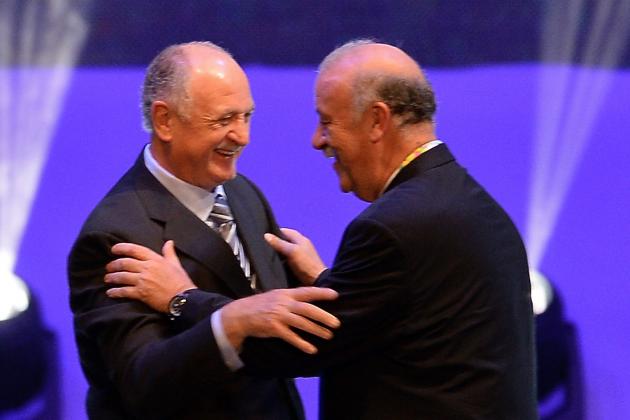 Buda Mendes/Getty Images

Felipe Scolari holds the hopes of a nation on his back as he tries to lead Brazil to a home World Cup win. If Felipao is feeling the pressure, it did not show at the draw, where he looked relaxed and upbeat.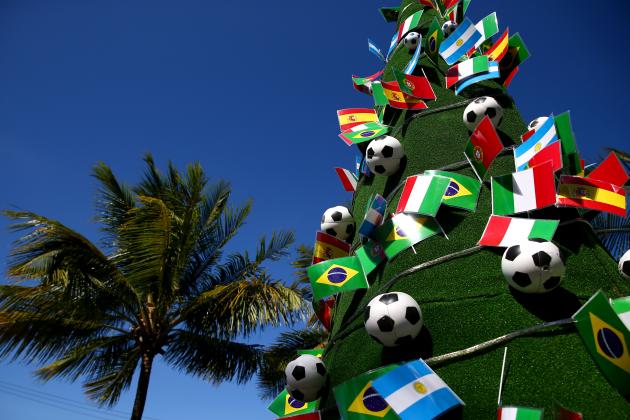 Clive Mason/Getty Images

The Christmas fir may look a little out of place next to the palm tree and electric-blue sky of Bahia, but top marks for the decoration.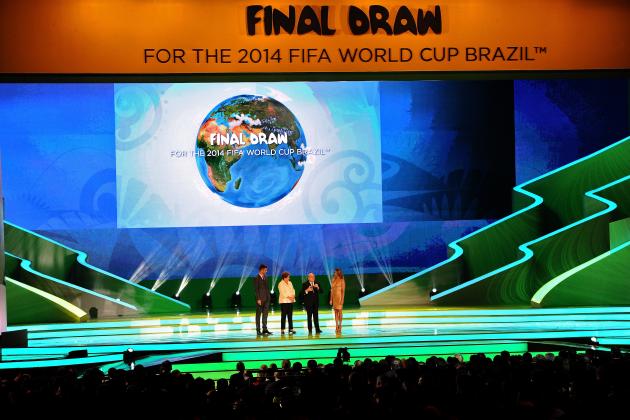 Buda Mendes/Getty Images

Just in case someone did not get it from the two massive texts above, this was the FINAL DRAW.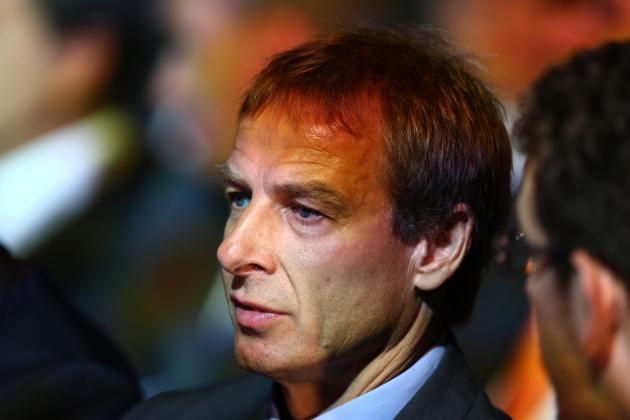 Clive Mason/Getty Images

Every tournament needs a group of death, and Jurgen Klinsmann has found himself bang in the middle of one. The USA will play Portugal, Ghana and Germany in the World Cup's Group G.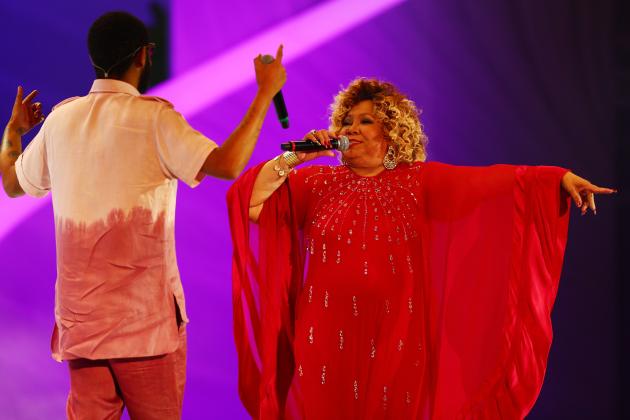 Clive Mason/Getty Images

As usual, the FIFA World Cup draw was interspersed with several song-and-dance numbers that only frustrated fans eager to know if they would be in the Group of Death or not.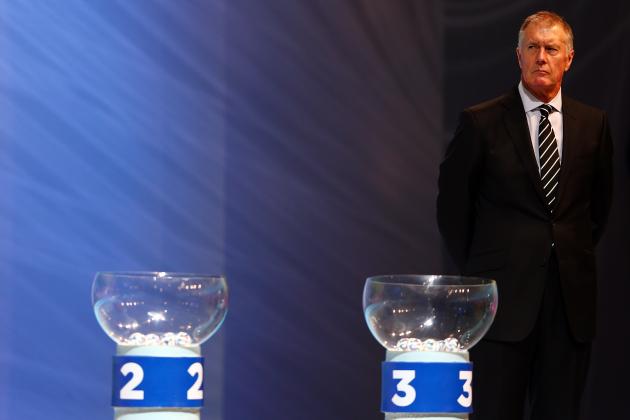 Clive Mason/Getty Images

Sir Geoff Hurst, the only man ever to score three goals in a World Cup final, could not help England to an easier draw with his own picks.
Buda Mendes/Getty Images

The night's four lovely assistants stand poised over the buckets, oddly marked X, 2, 3 and 4, as the draw gets underway.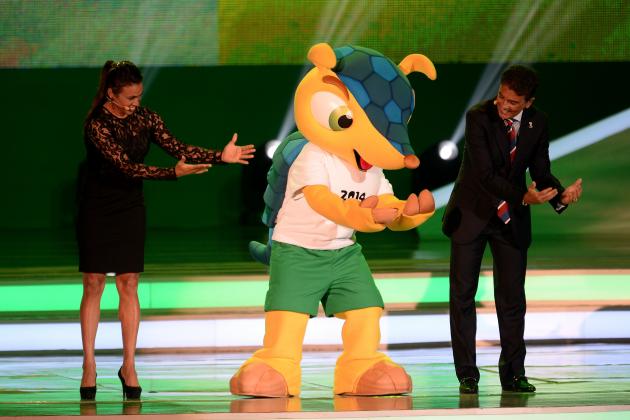 Buda Mendes/Getty Images

Everyone loves a good mascot. Brazil 2014's cuddly representative, armadillo Fuleco, shows off his dance moves on stage.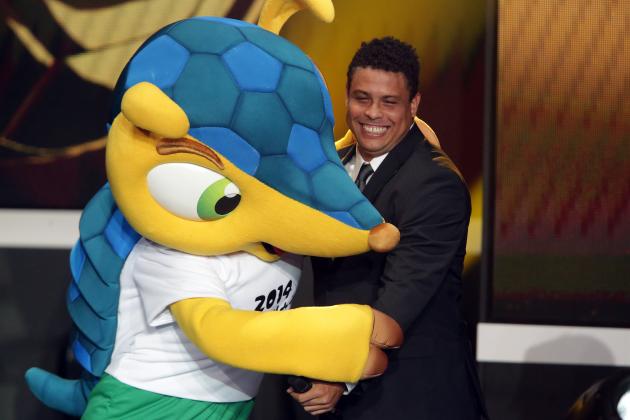 Christof Koepsel/Getty Images

He's a friendly fella, too, judging by this effusive bear hug.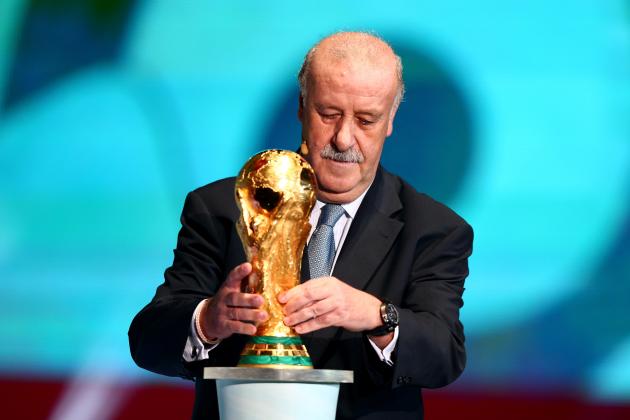 Clive Mason/Getty Images

You get the impression that Spain and Vicente del Bosque will not be giving up the Jules Rimet Trophy without a fight come the start of Brazil 2014.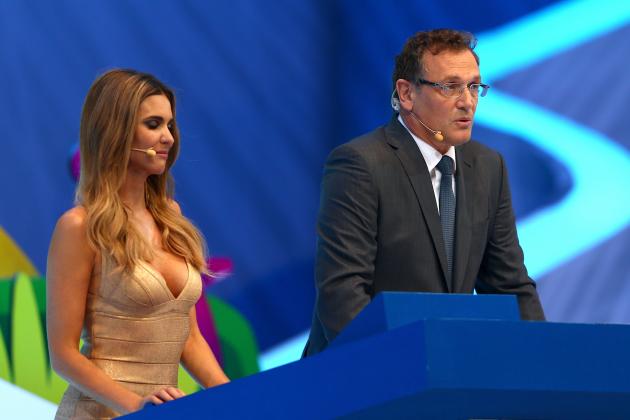 Clive Mason/Getty Images

Draw ceremonies are notoriously long and overblown, but glamorous host Fernanda Lima tries to keep her attention on FIFA secretary Jerome Valcke.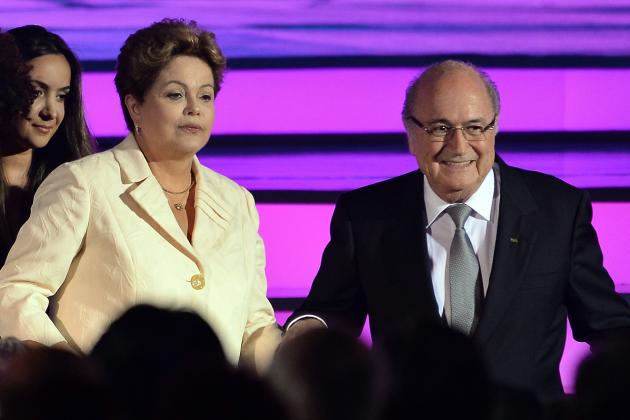 Buda Mendes/Getty Images

Neither President Dilma Rousseff of Brazil nor FIFA chief Sepp Blatter have been free of criticism in the lead-up to the World Cup. But both put on their best faces for the draw, as the countdown to the big kick-off continues.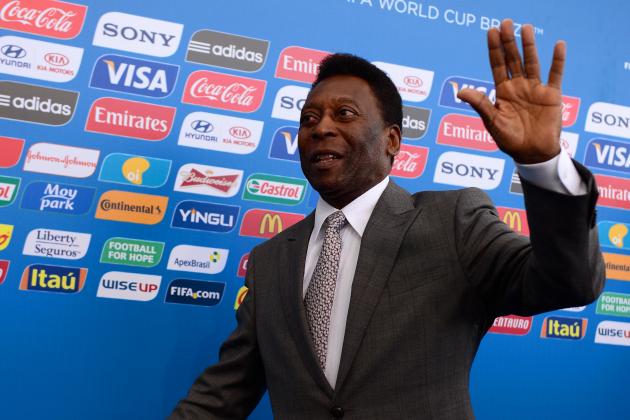 Buda Mendes/Getty Images

Pele may not have taken part in the draw, but the Brazil legend was in the audience and was greeted warmly by the crowd.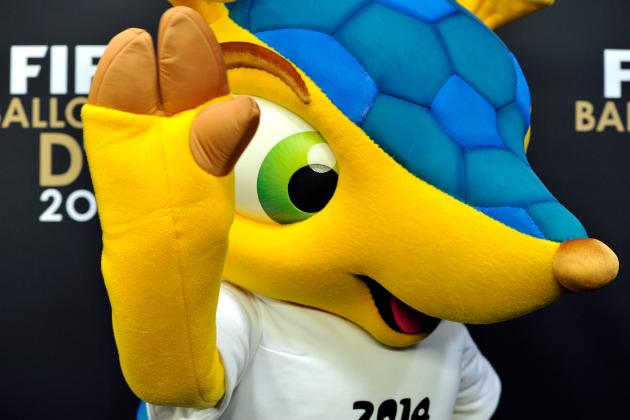 Harold Cunningham/Getty Images

Another picture of the armadillo? Sure, you are going to be sick of him in three months anyway.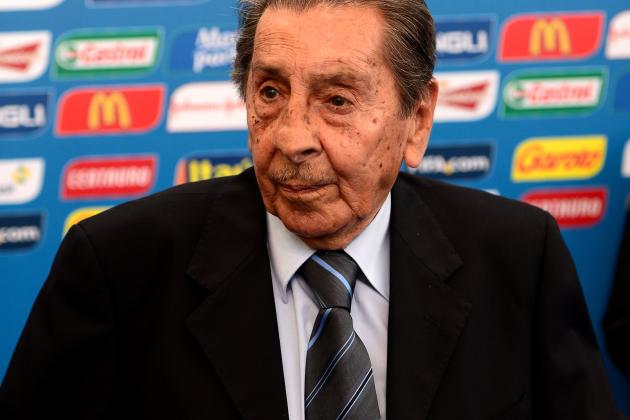 Buda Mendes/Getty Images

The man who spoiled Brazil's World Cup party 63 years ago was nevertheless the guest of honour at the draw. Alcides Ghiggia scored the winning goal for Uruguay in 1950's Maracana final and made an appearance today at the age of 86.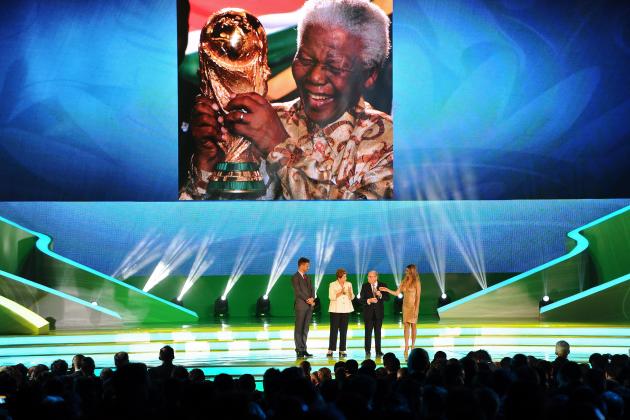 Buda Mendes/Getty Images

Former South African President Nelson Mandela sadly passed away on Thursday evening. The World Cup draw paid homage with a moving video tribute.